El Corte Inglés
Since 1940
From a small tailor shop in the heart of Madrid in 1940, to a world-renowned luxury shopping destination steeped in history and romance, El Corte Inglés is a symbol of innovation and modernity, shaped by a commitment to its customers and above all, a love of fashion.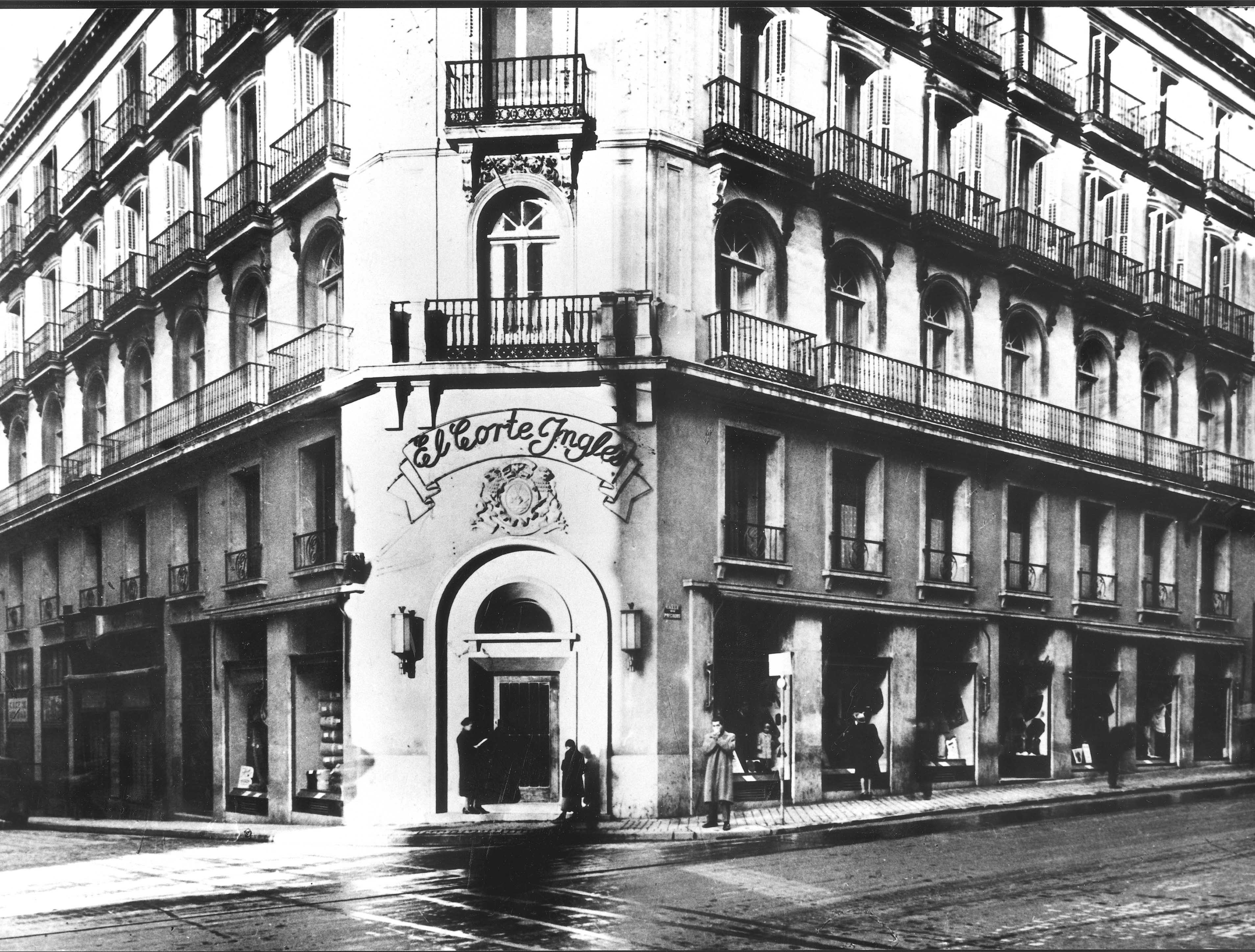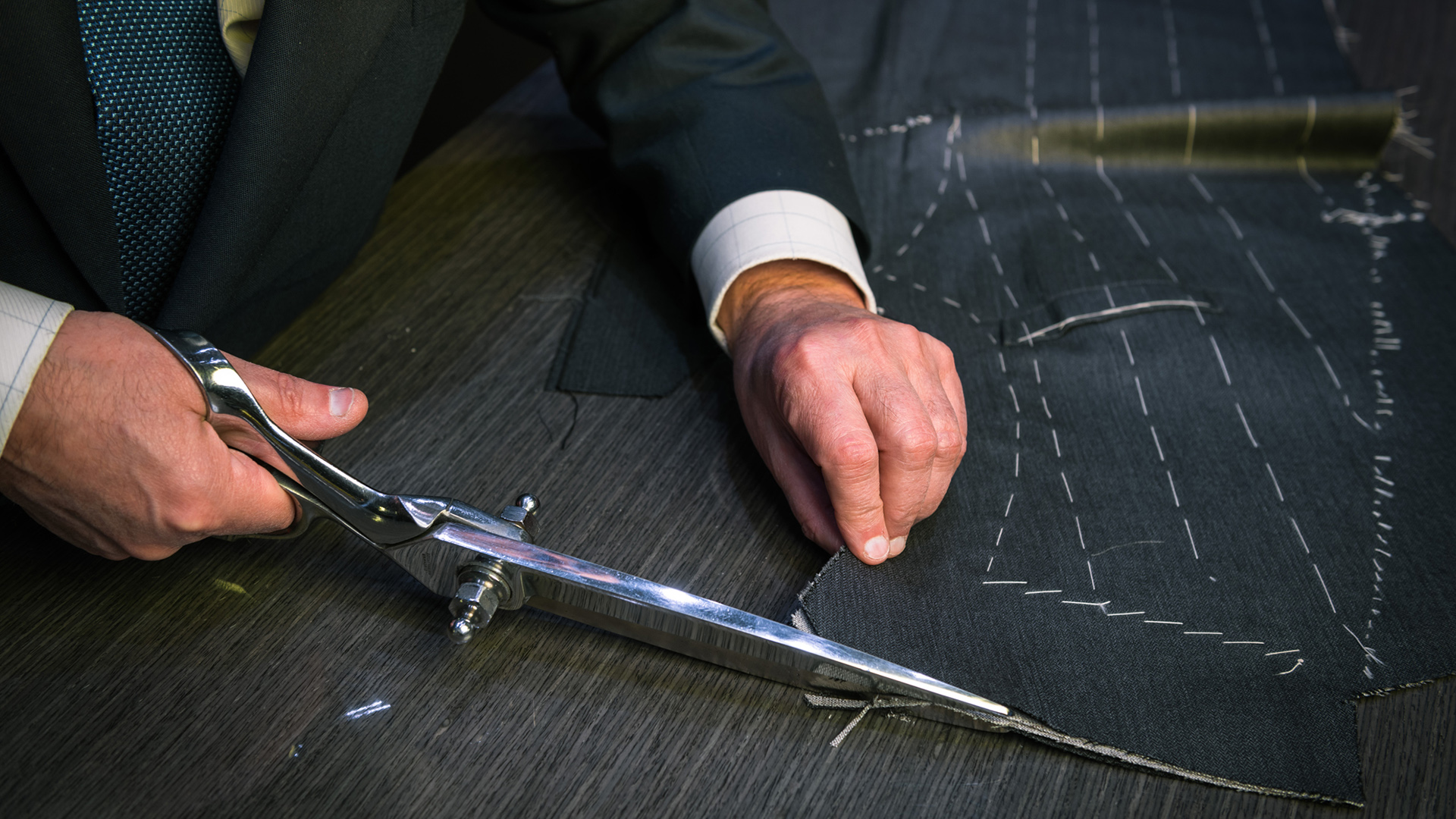 Commitment To Personalized Service
Each customer's journey is elevated to a VIP experience, inspired by a dedication to excellence. From personal shopping with Spain's best stylists, to exclusive tourist services designed to make the shopping experience seamless, El Corte Inglés's dedicated staff combines expertise and attentiveness to ensure each visit is unforgettable.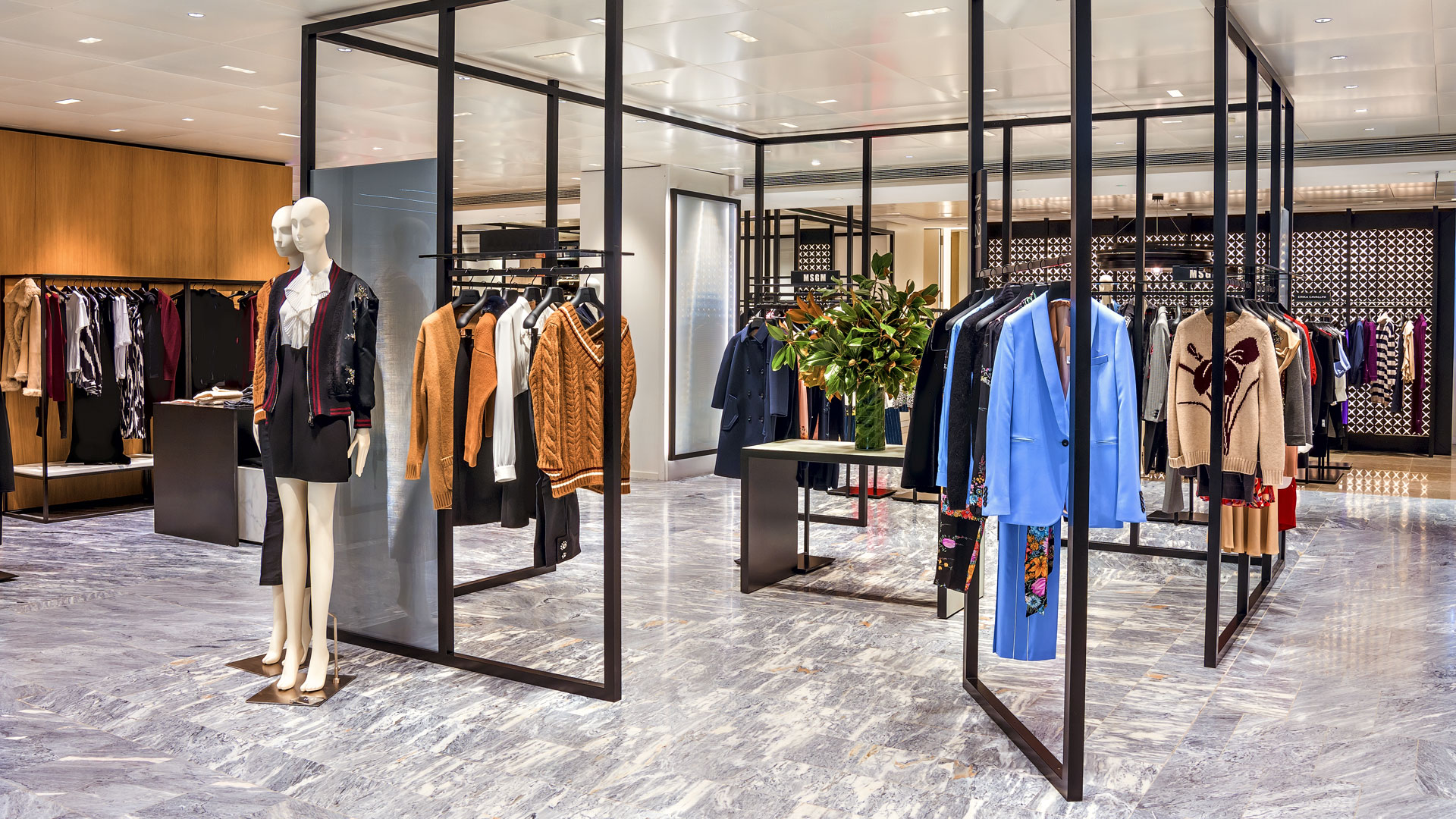 Carefully Curated Collections & Designer Excellence
A shopping experience like no other, El Corte Inglés offers its global clientele the most extensive selection of international luxury and exclusive Spanish designer brands.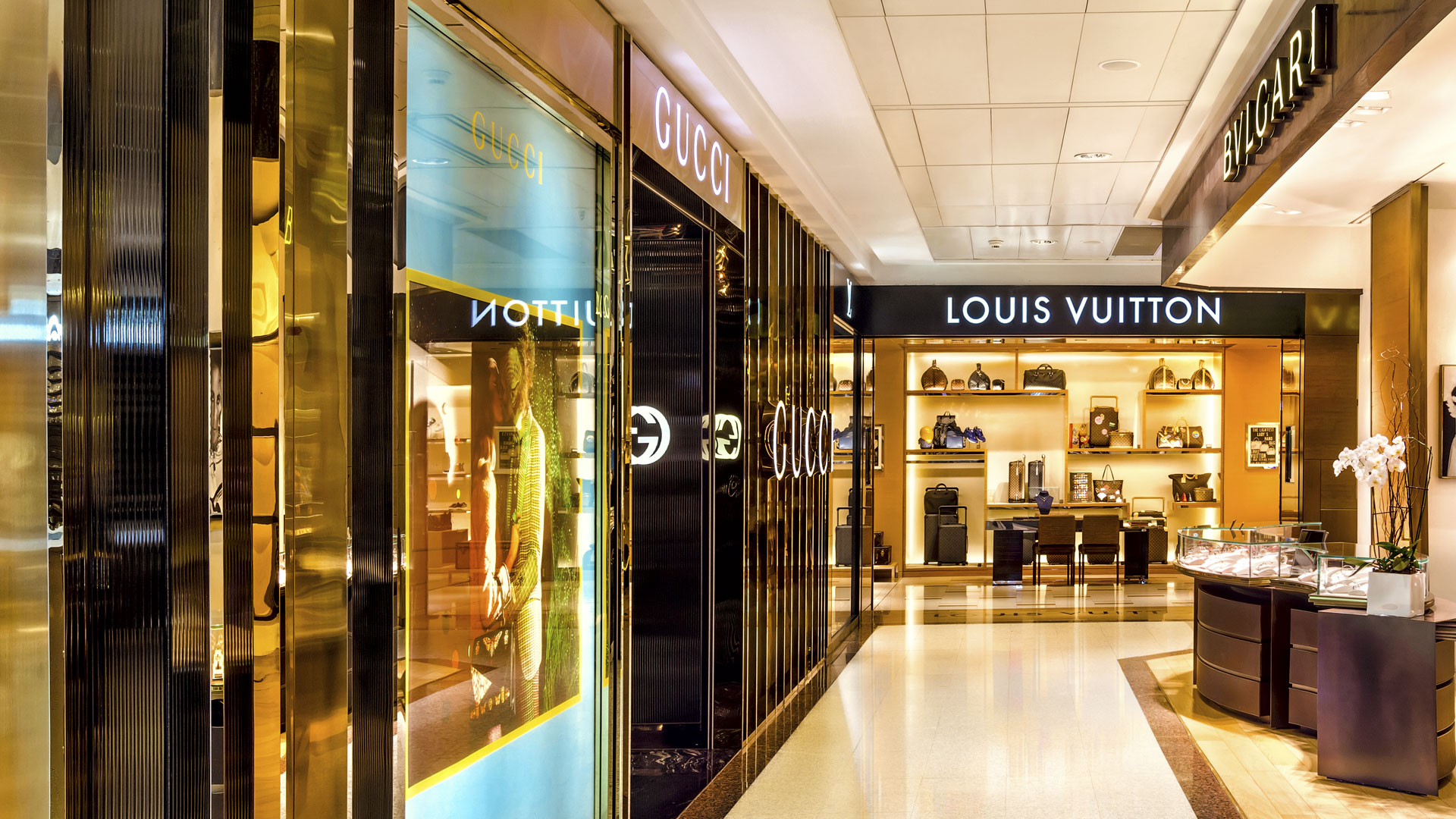 A One-Stop-Shop 
For The Finest Brands
Exceptional ready-to-wear, fine jewelry and watches and indulgent fragrances and cosmetics for women and men to Gourmet Experience, a one-stop shop for culinary products and dining for the most discerning epicures.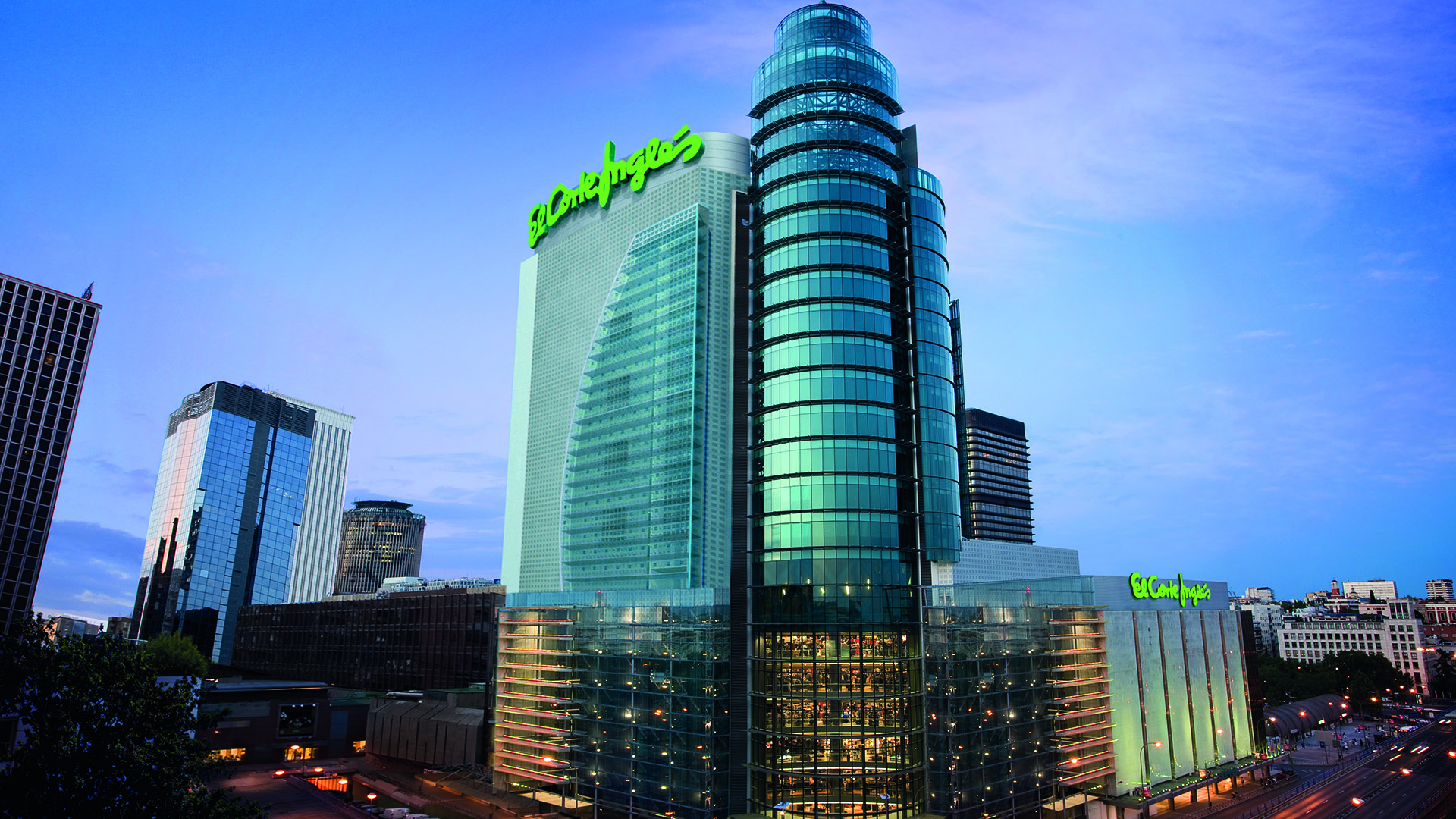 A Must Go Spanish Landmark
Long considered a Spanish icon, El Corte Inglés is the quintessential Spanish cultural experience. A special place that elevates the senses and taps into one's passions, it is a must-visit destination in Spain.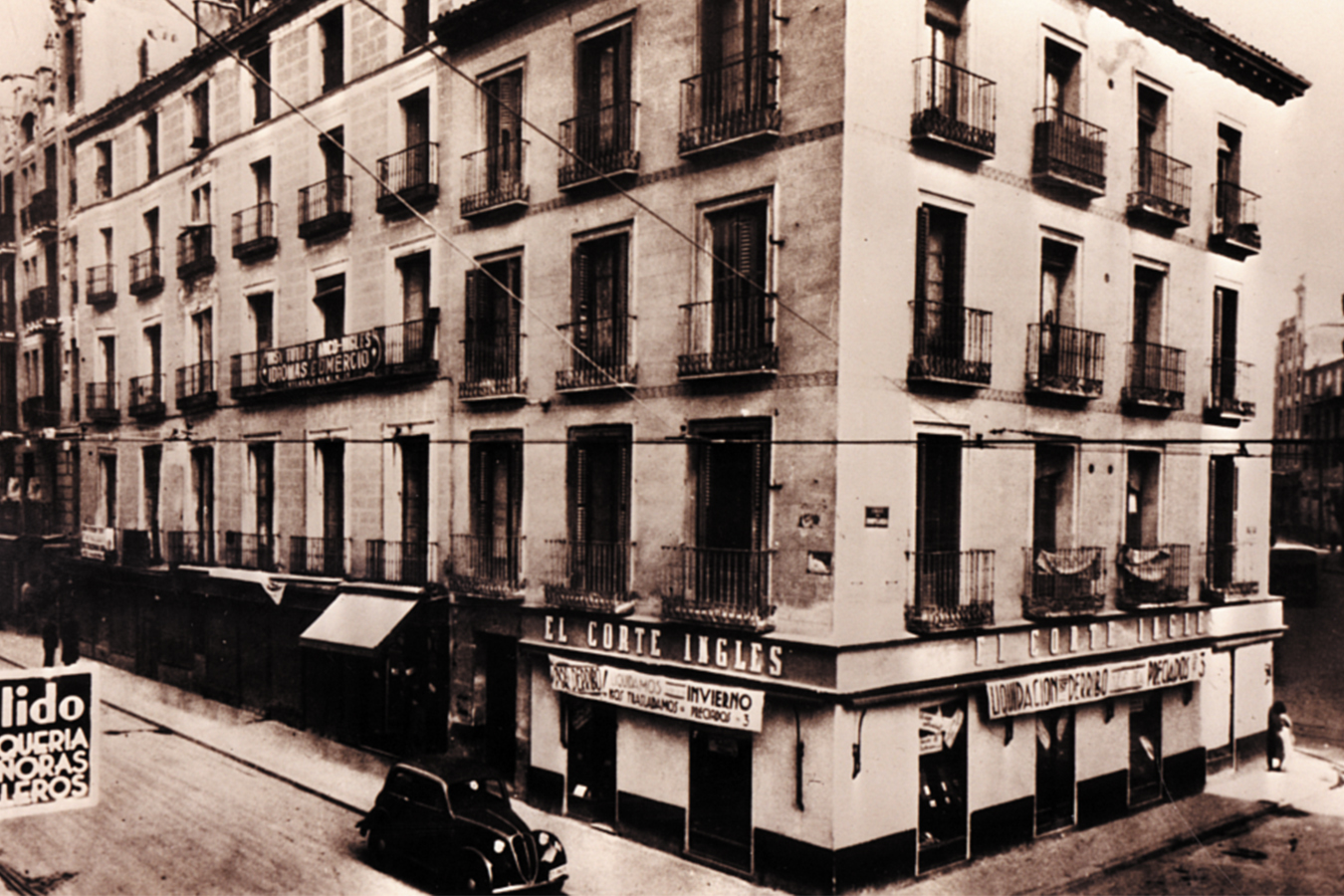 1935
Ramón Areces Rodríguez bought a tailor shop founded in 1890, called El Corte Inglés.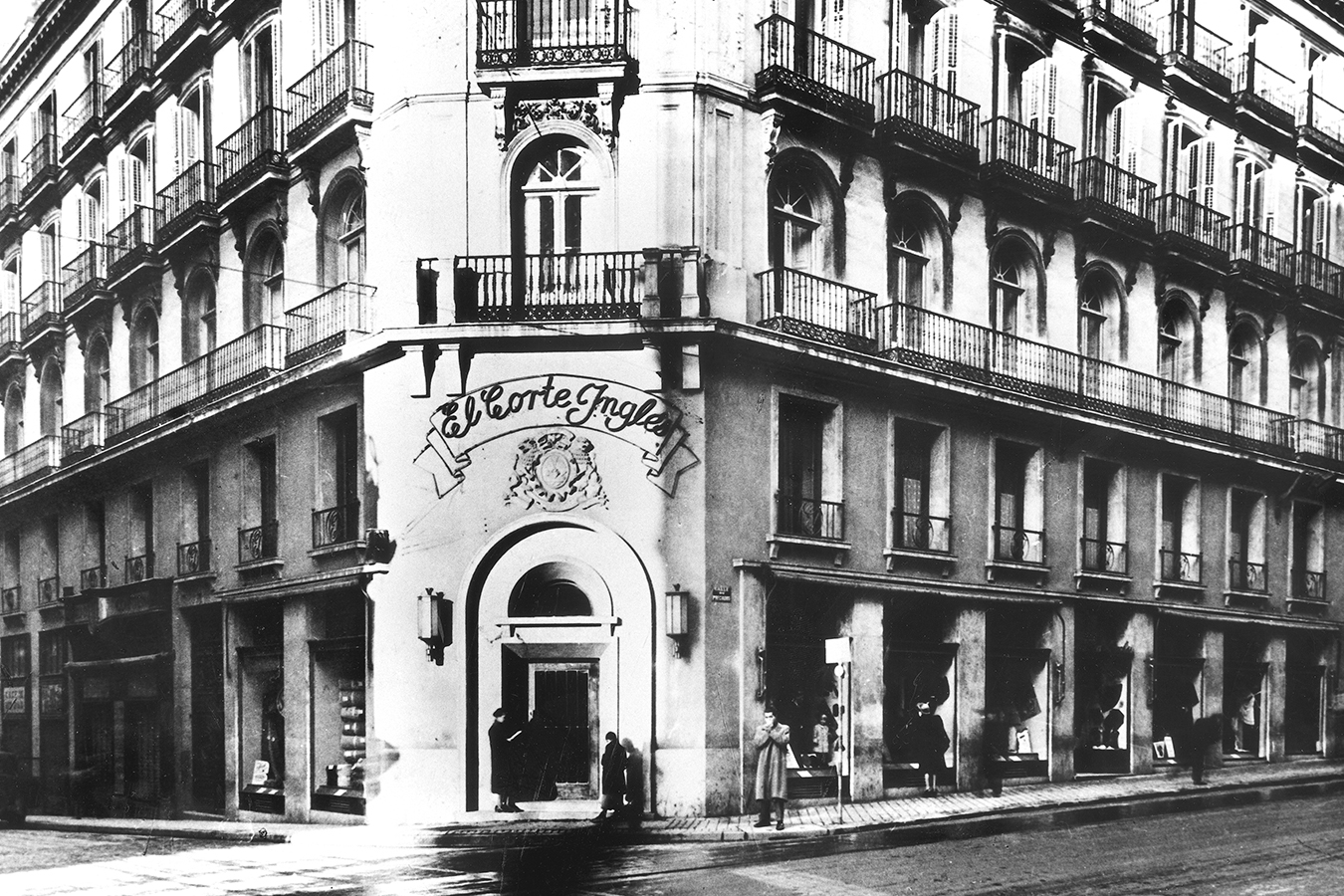 1939
A property was acquired at Calle Preciados 3, Madrid. It started a new phase, with the ground floor, first floor and part of the second floor earmarked for sales.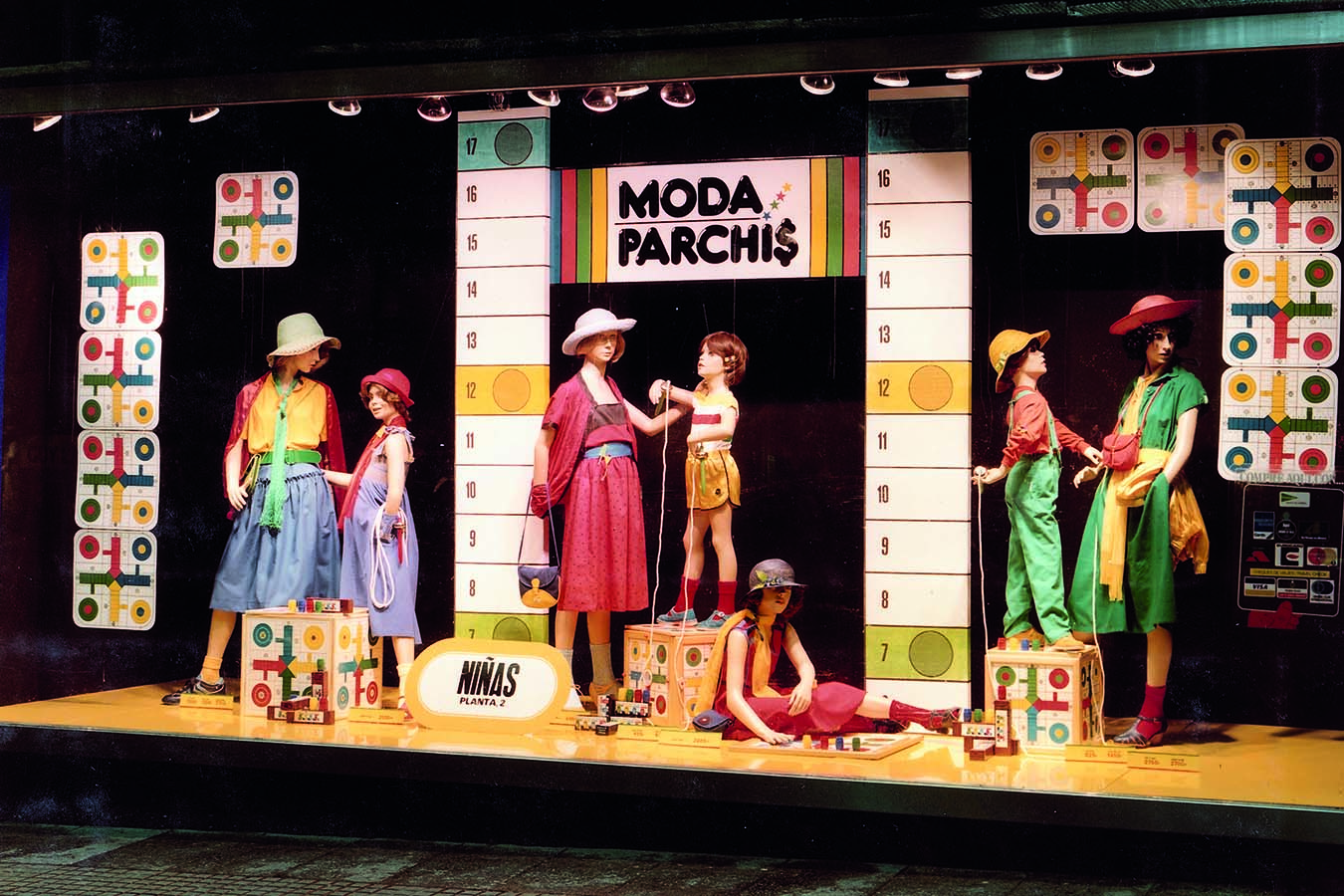 1940
Ramón Areces constituted the company El Corte Inglés, with his uncle César Rodríguez as a partner and first chairman of the company.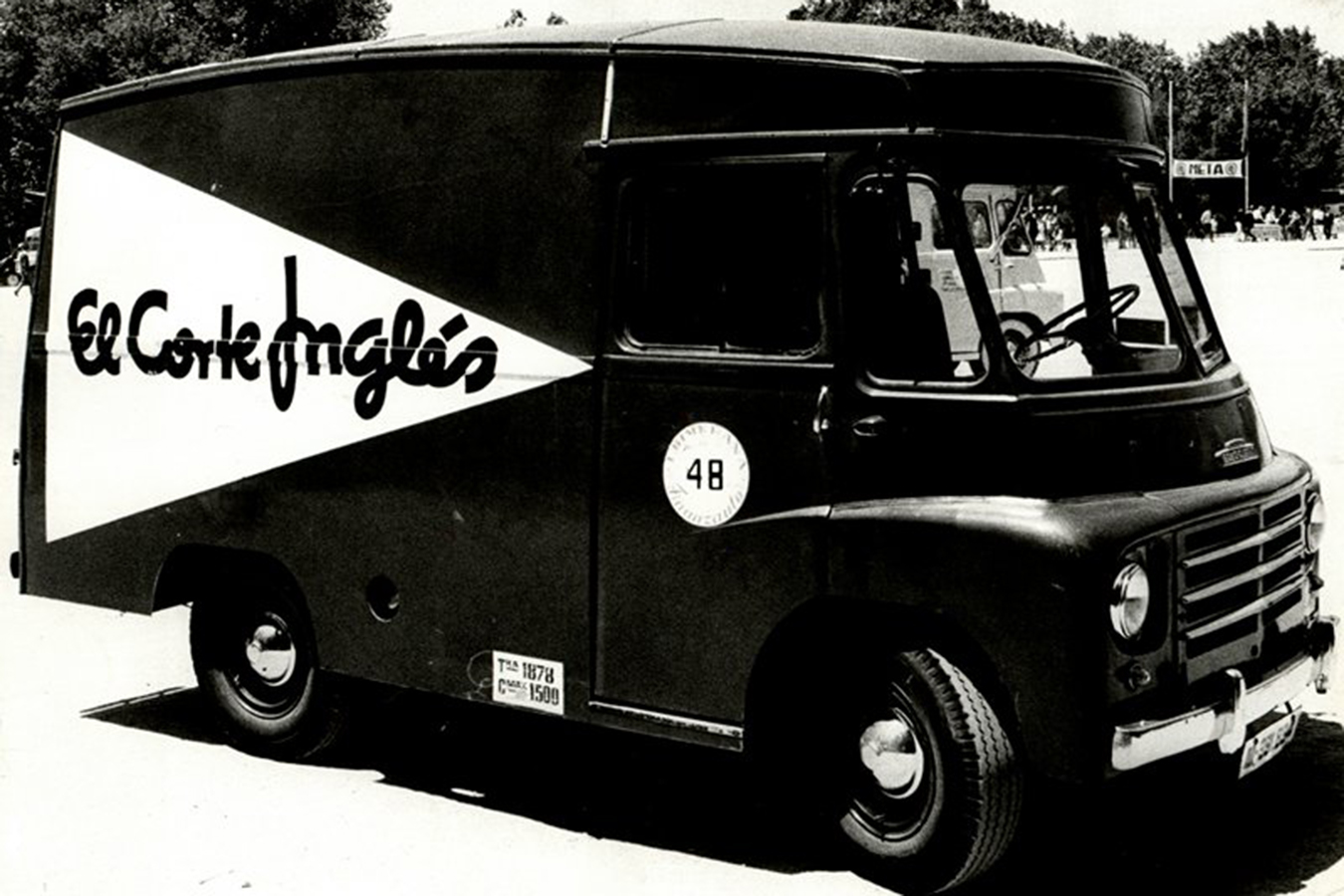 1945/1946
El Corte Inglés launched the new concept of a "Gift voucher" for its Christmas campaign.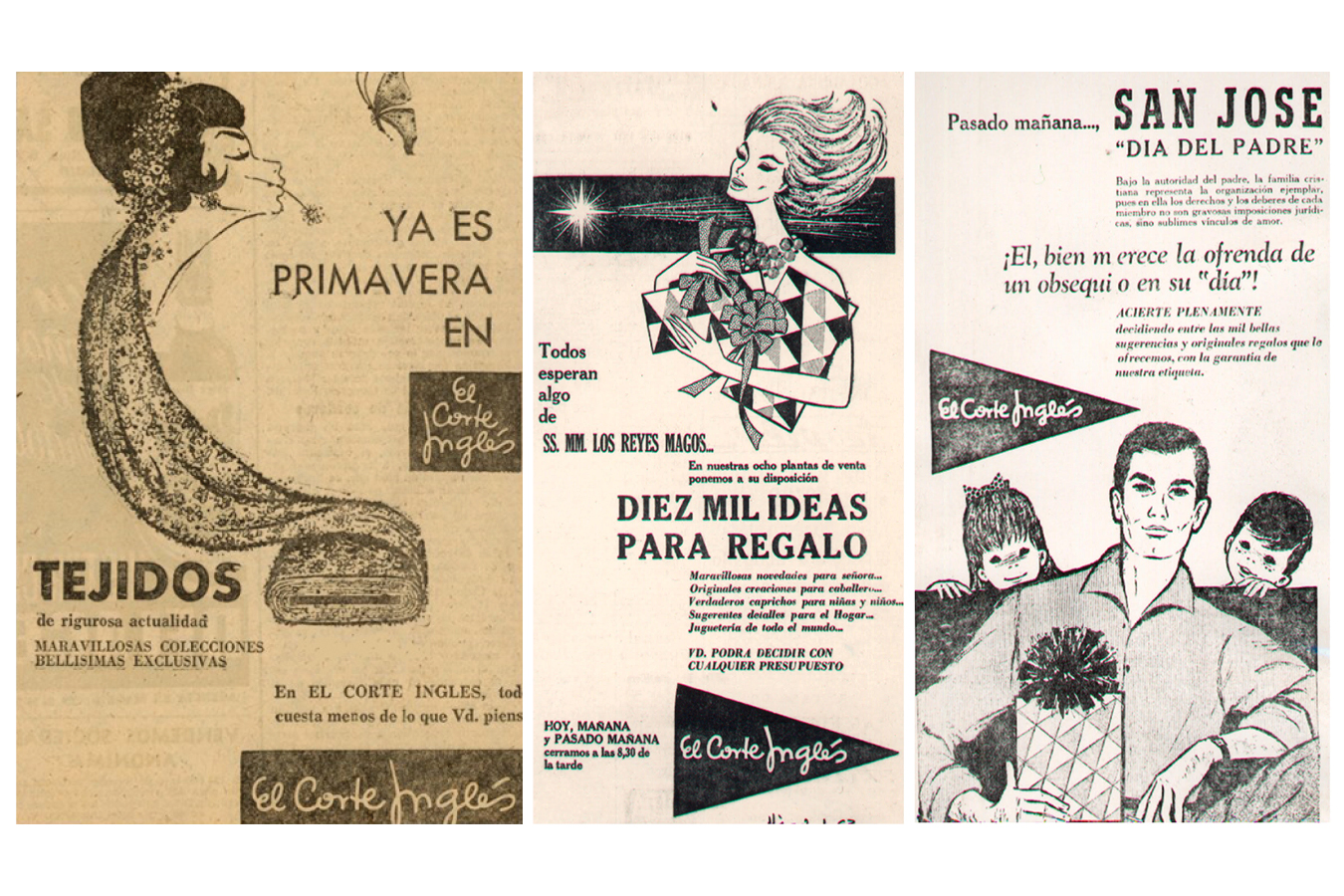 1960
For the first time, it was announced that "It is now spring at El Corte Inglés".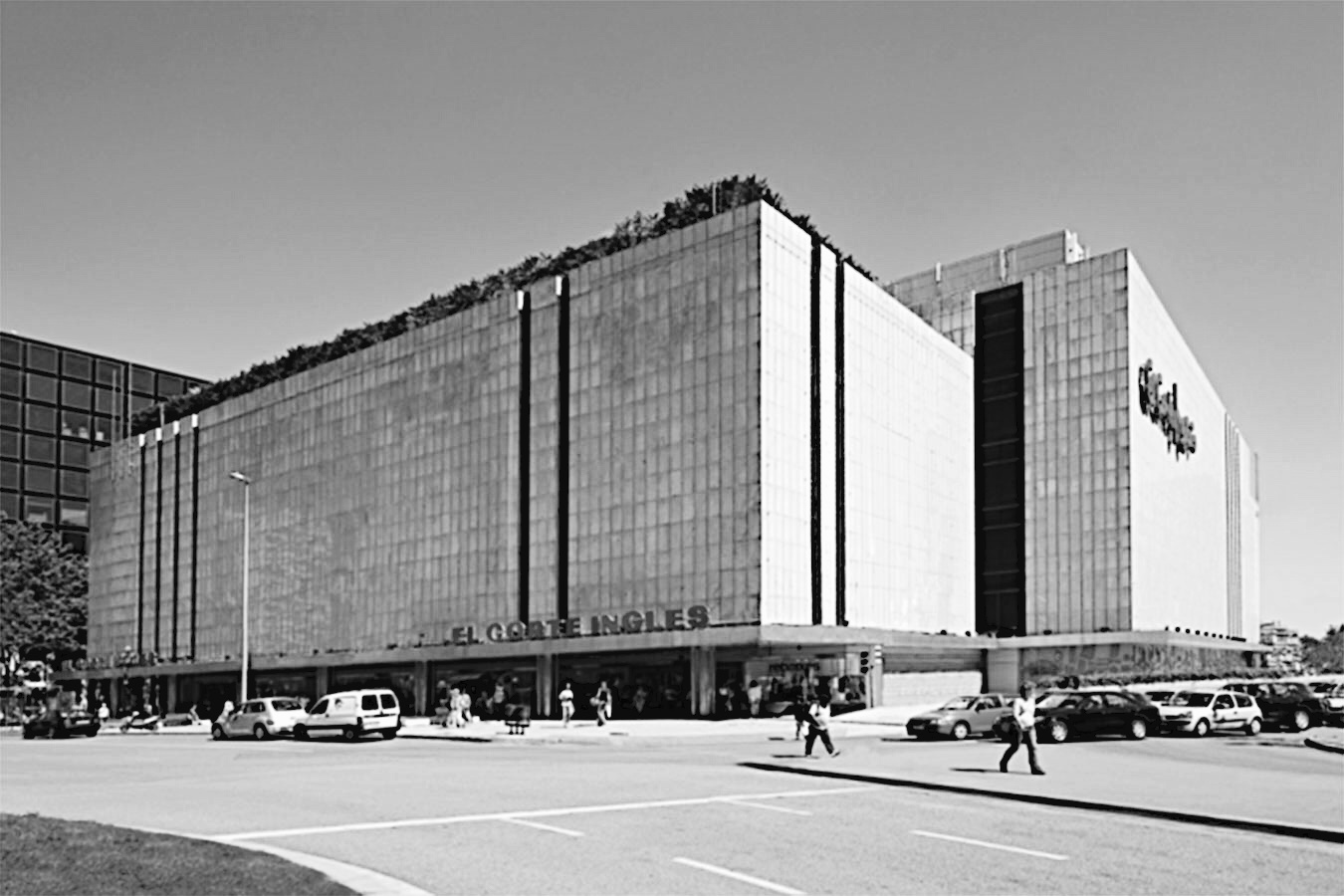 1962
El Corte Inglés began its expansion in the 1960s and opened establishments in Barcelona, Seville and Bilbao, as well as Madrid.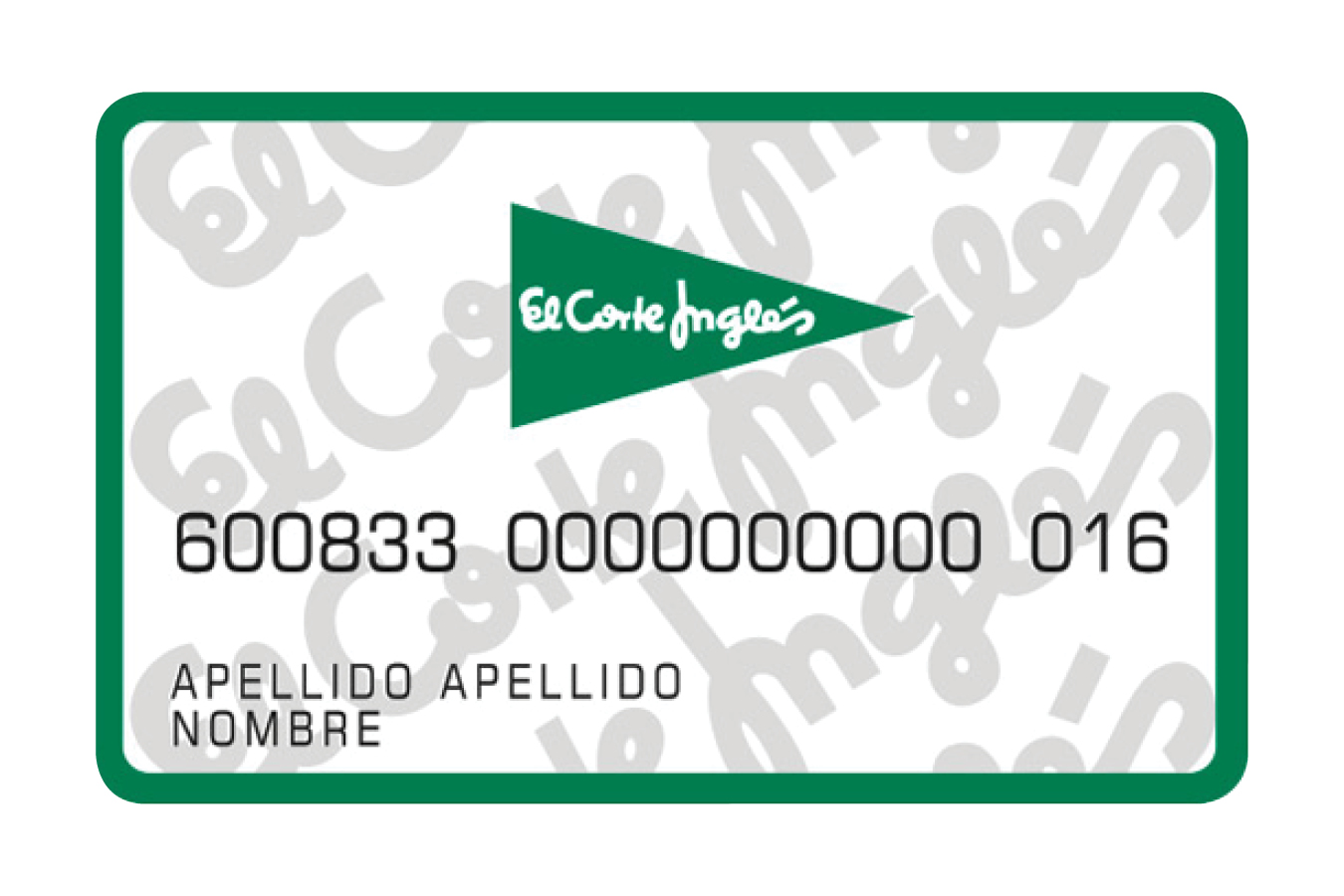 1966
Ramón Areces became the chairman of the company after the death of César Rodríguez and the El Corte Inglés purchasing card was created, a new payment concept to make it easier for its customers to make purchases.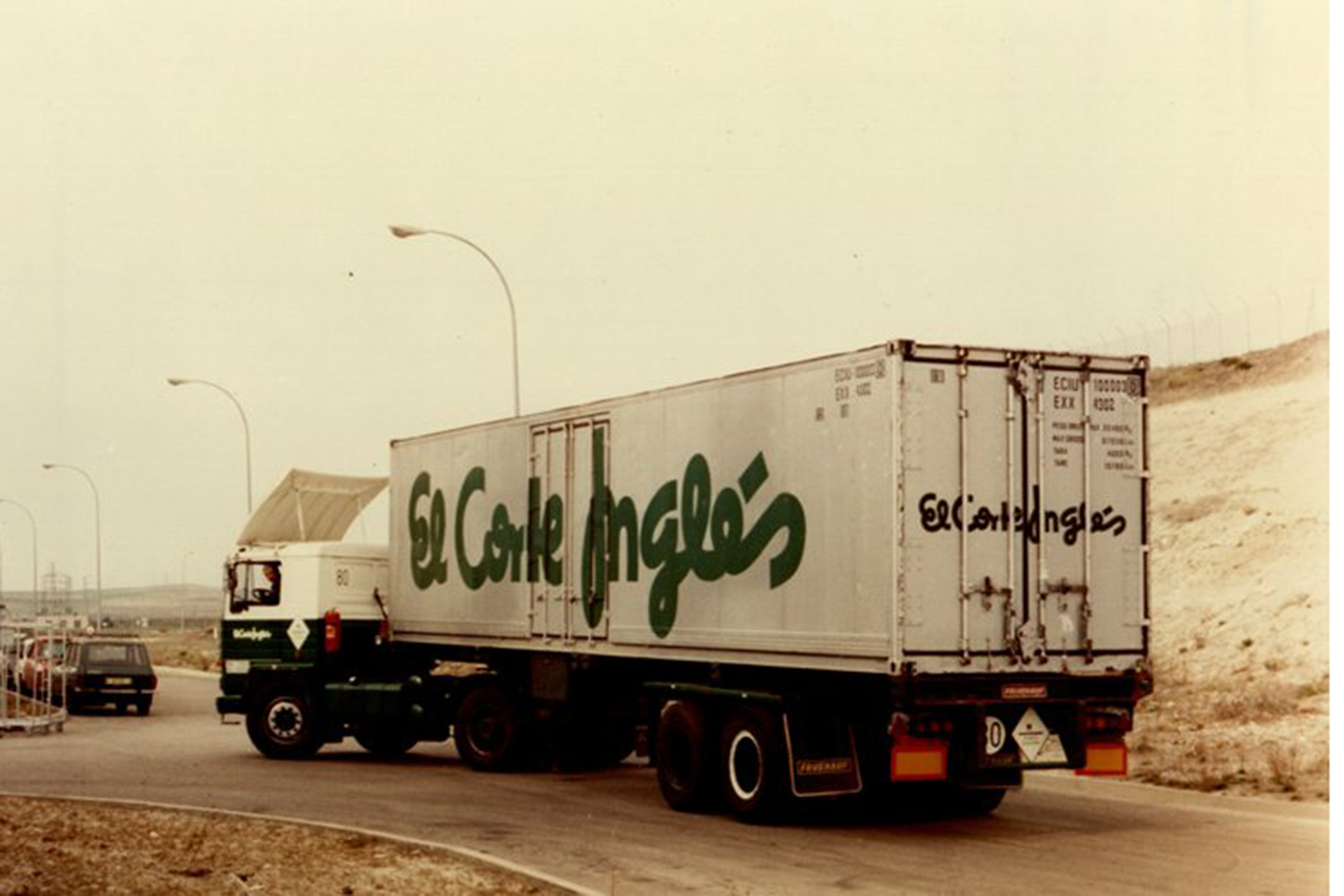 1969
The company Viajes El Corte Inglés was constituted offering a wide range of services, as well as organizing events, conferences and conventions.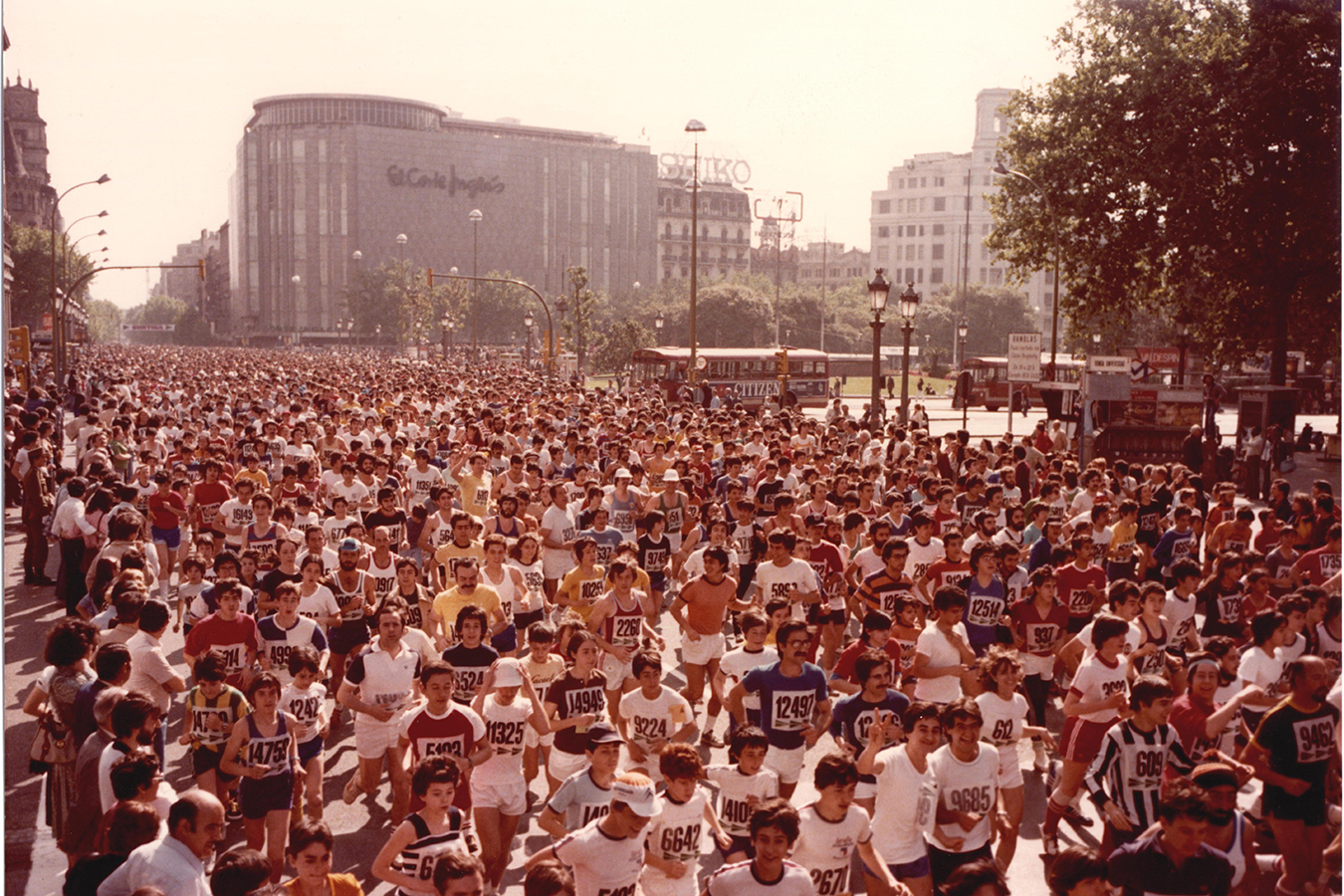 1979
Hipercor was created a new concept of a hypermarket with textiles, household goods, groceries, perishable goods and catering sections and Cursa El Corte Inglés, the most important race in Europe and one of the leading races in the world started in Barcelona. In 1994, it entered the Guinness Book of Records by having more than 109,000 registered participants.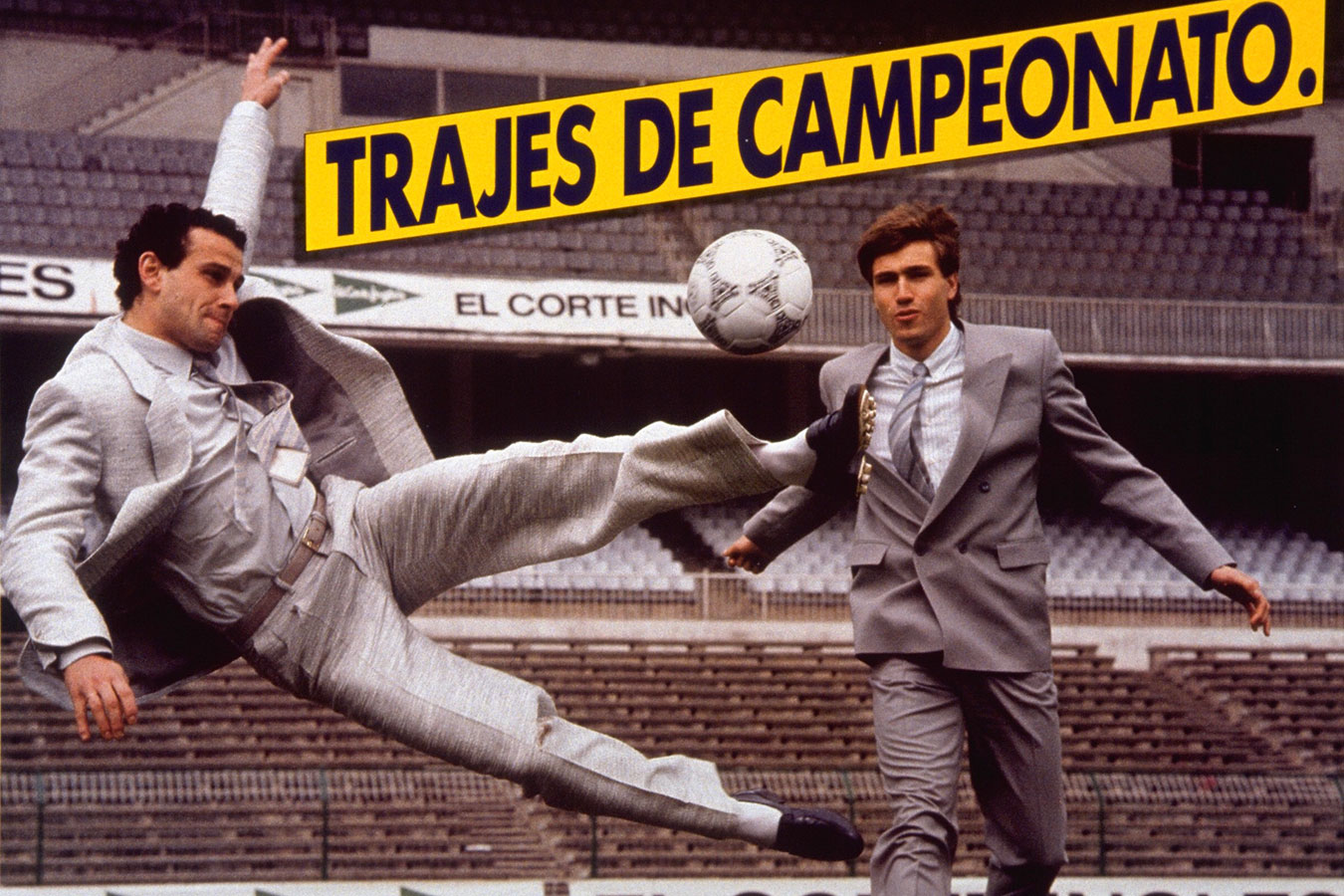 1985
The Spanish national football team starred in the advertising campaign for Emidio Tucci suits under the slogan "Championship Suits".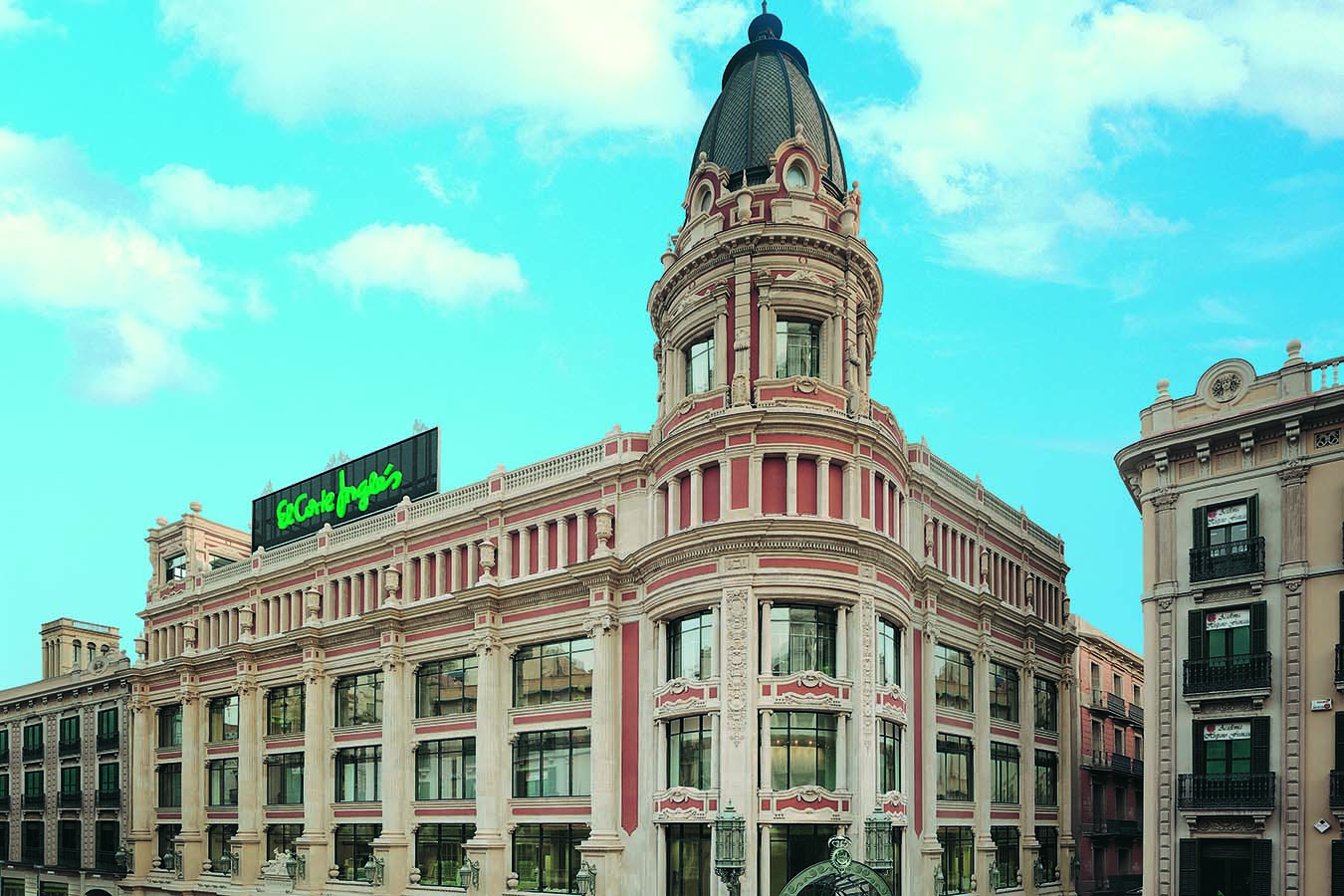 1988
Investrónica was created a company dedicated to designing, manufacturing and marketing computer products and a pioneer in developing personal computers.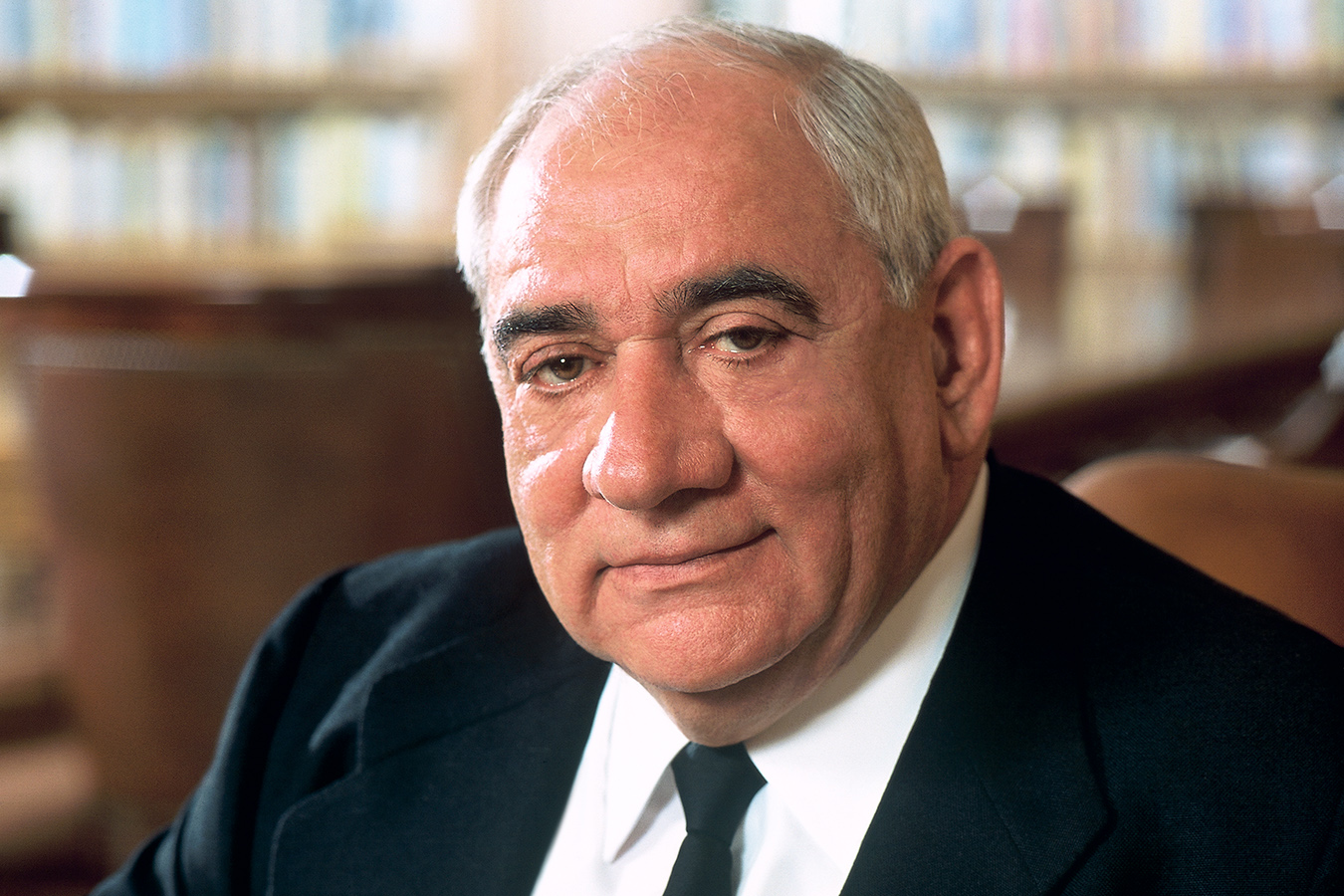 1989
Isidoro Álvarez became Chairman of the Board of El Corte Inglés following the death of Ramón Areces. Álvarez. Very knowledgeable about the business, he began his career as an employee at El Corte Inglés while doing his university degree in Economic and Business Sciences. When he was 24, he was made a director of the company and, seven years later, Managing Director. Isidoro Álvarez is the great architect of the development and expansion of the company.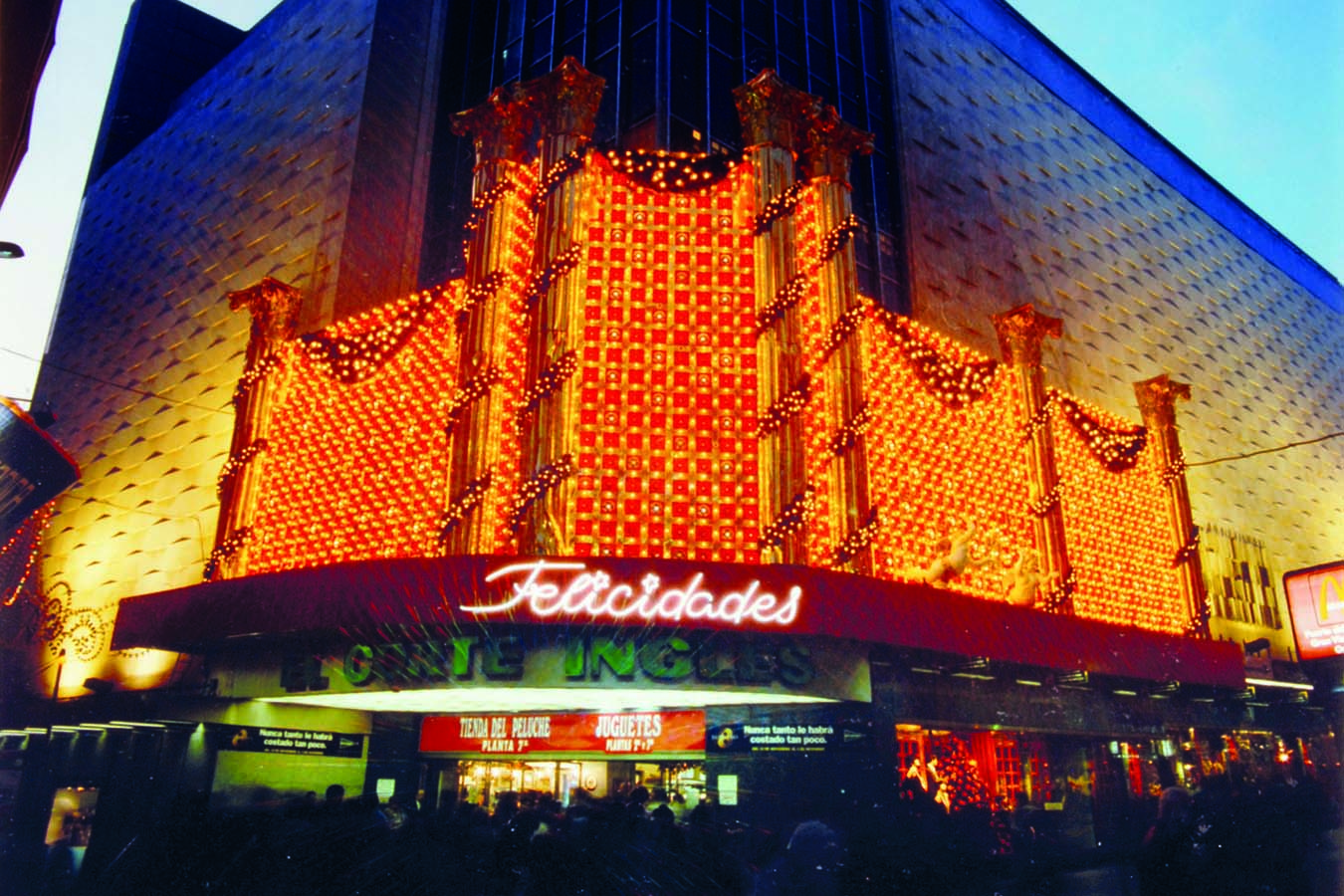 1995
El Corte Inglés acquired Galerías Preciados.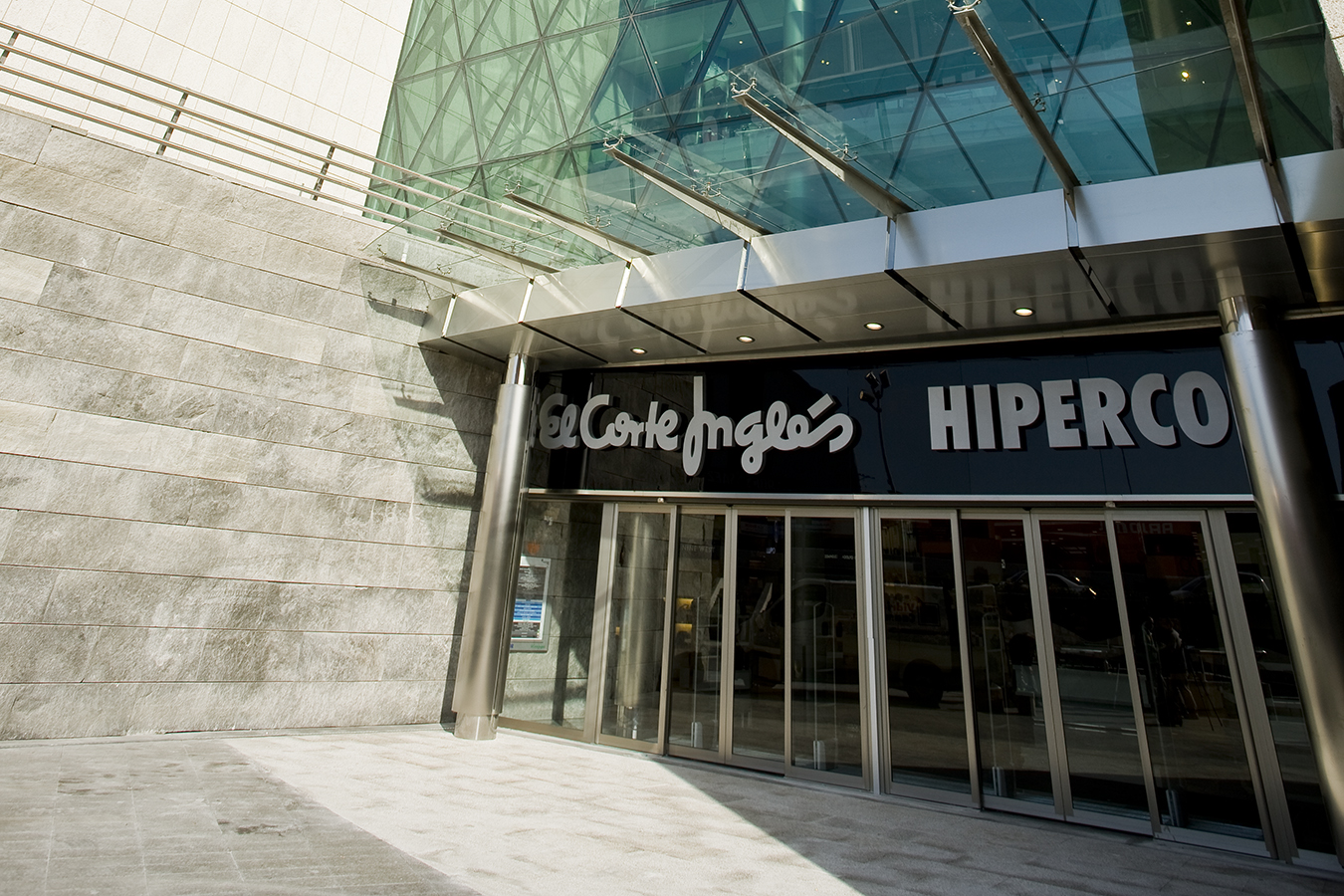 2001
The first El Corte Inglés department store abroad was inaugurated in Lisbon (Portugal). In addition, five Carrefour hypermarkets and the nine Marks & Spencer centers in Spain were acquired.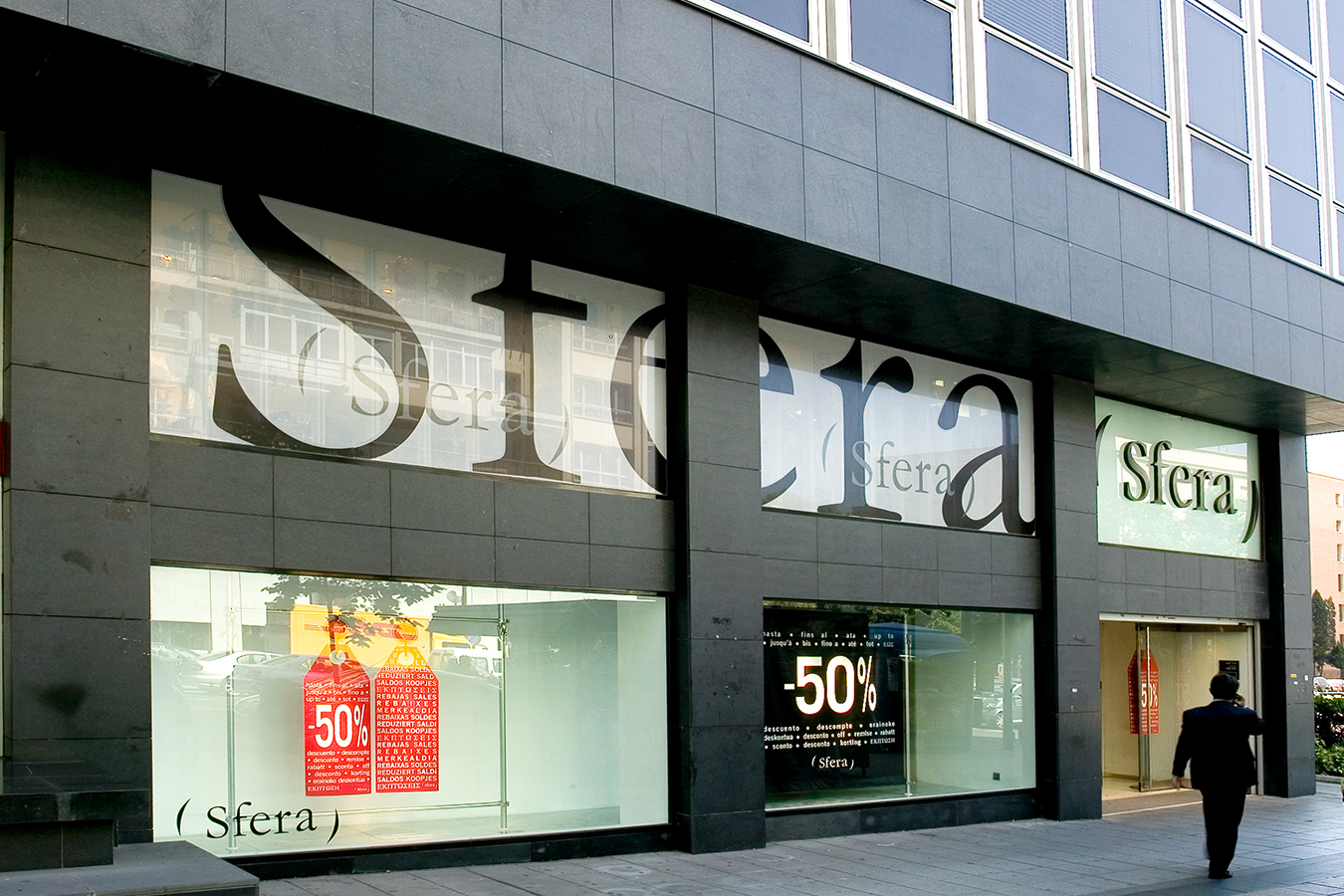 2002
Sfera was launched, a chain of stores specializing in fashion and accessories providing a great offer for women, men and children.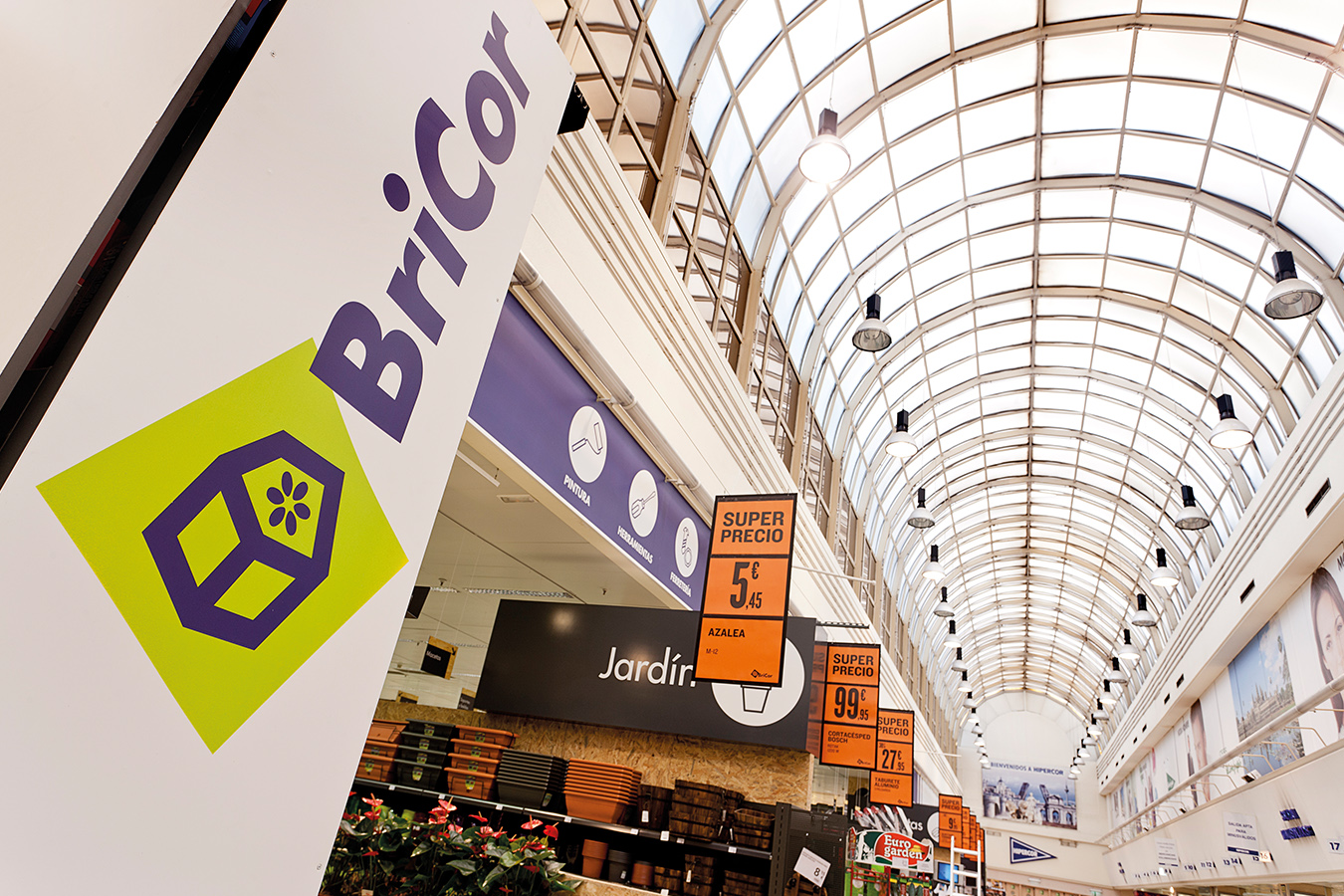 2006
The first Bricor store opened, the chain in the group specializing in DIY and décor.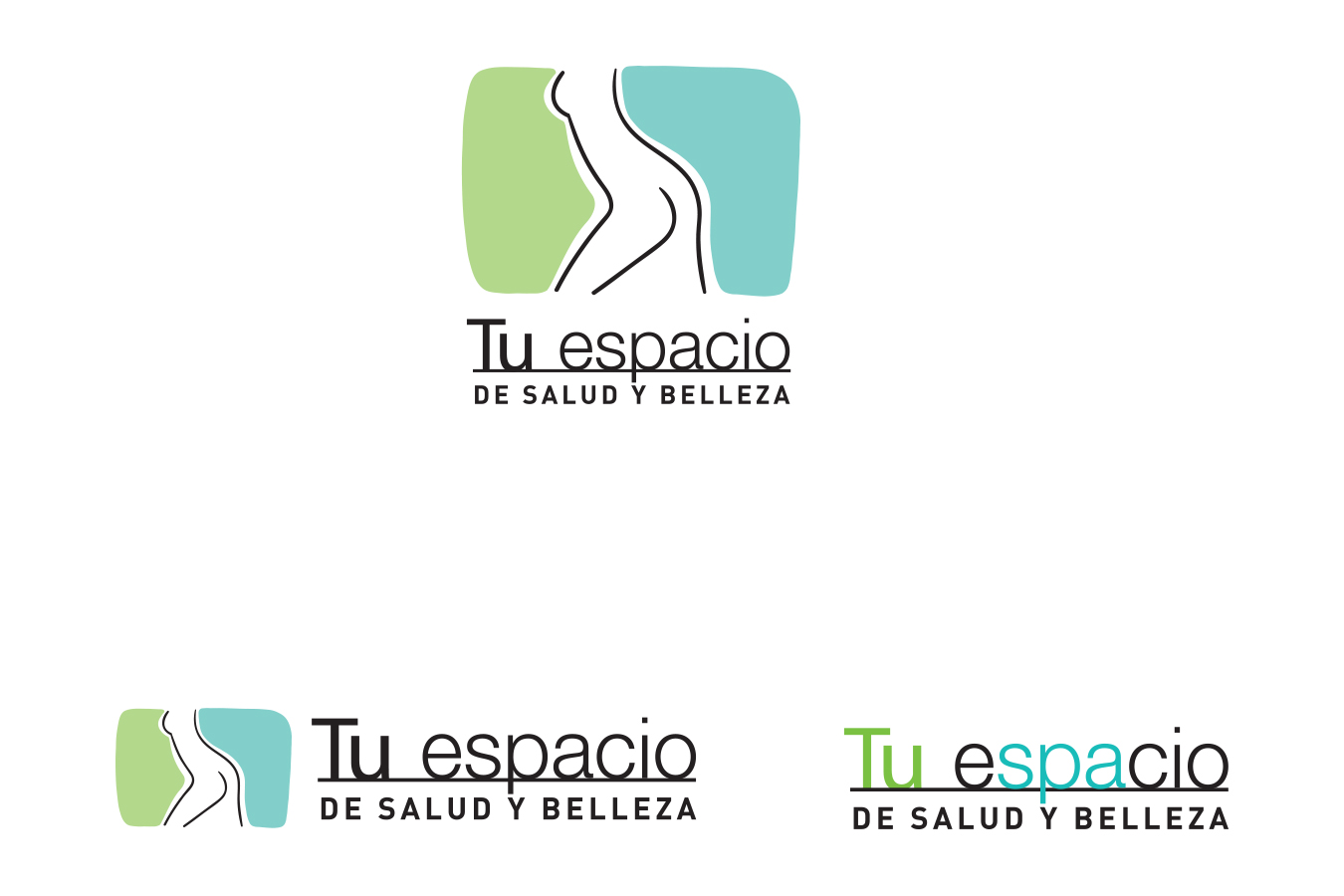 2009
The first "Health and Beauty" space was opened at the El Corte Inglés store in Callao (Madrid) a new shopping concept dedicated to personal care and a wide range of services tailored to the customer.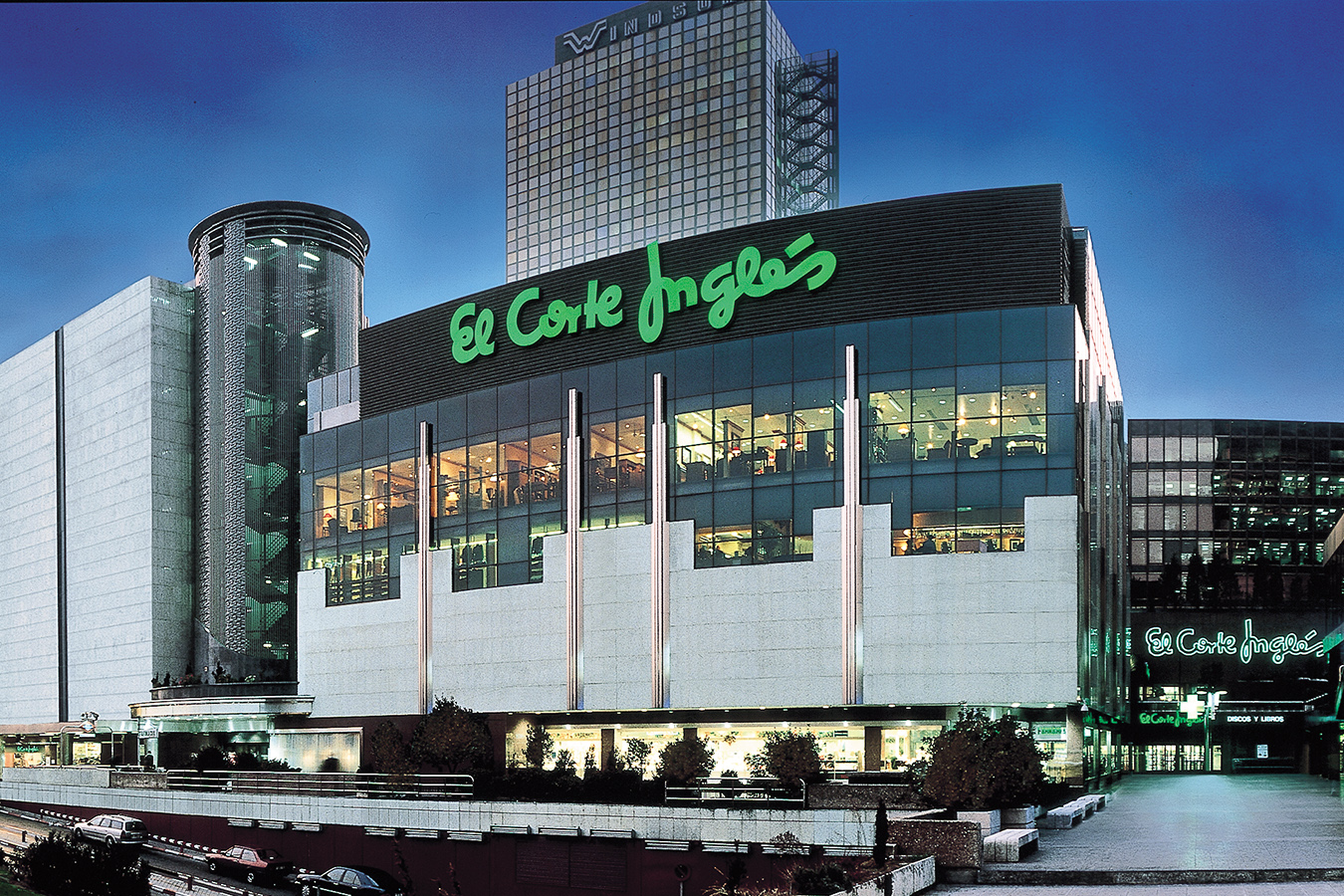 2010
The El Corte Ingles store in Paseo de la Castellana (Madrid) was expanded, offering a wide range of fashion and luxury goods, as well as exclusive areas dedicated to customer service. The first Gourmet Experience opened in Madrid, a gastronomic area that combines brands and chefs of prestige with the sale of gourmet products.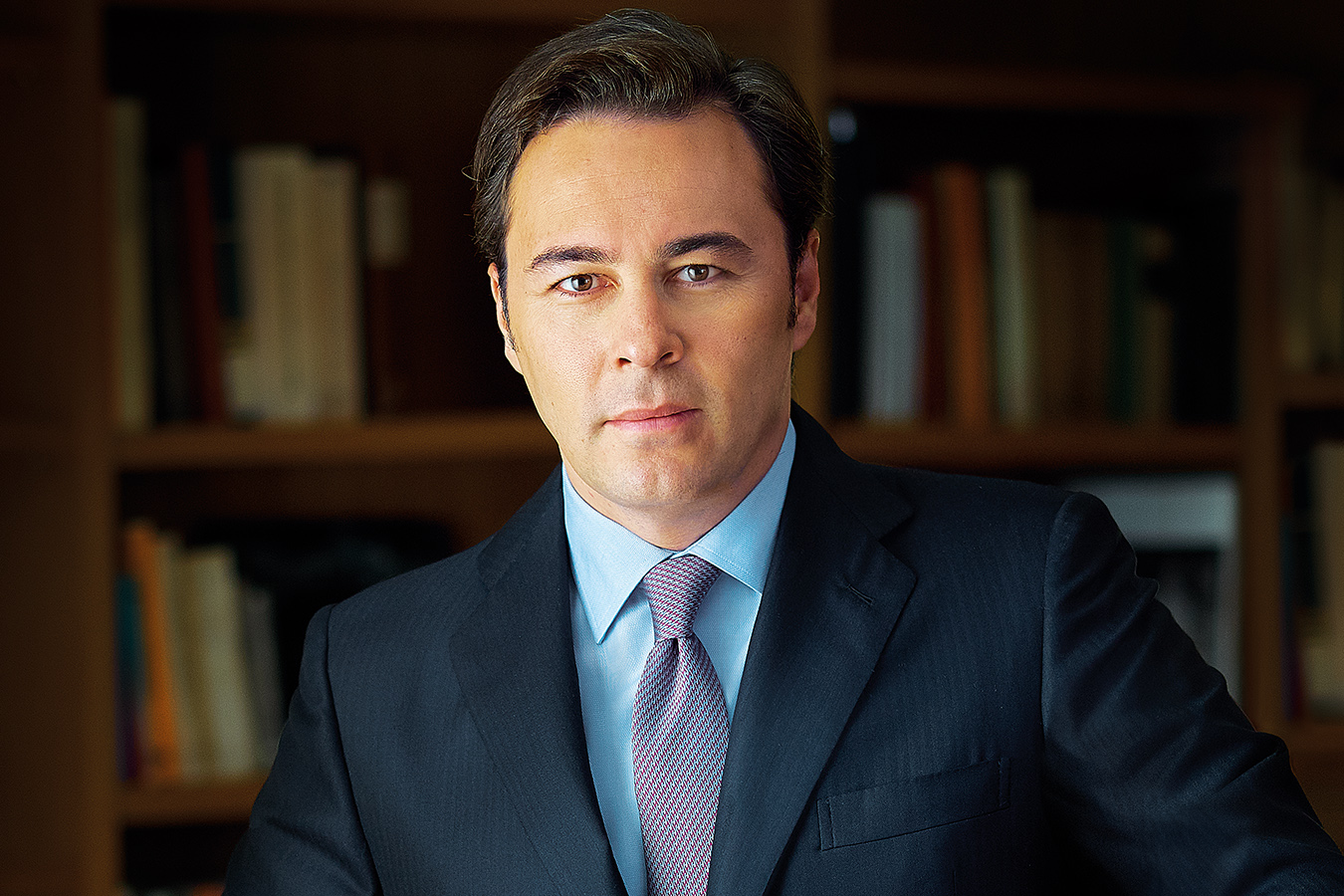 2014
On September 14 Isidoro Álvarez died, after 25 years as chairman of El Corte Inglés. Two days later, Dimas Gimeno Álvarez was appointed Chairman of the Board of El Corte Inglés.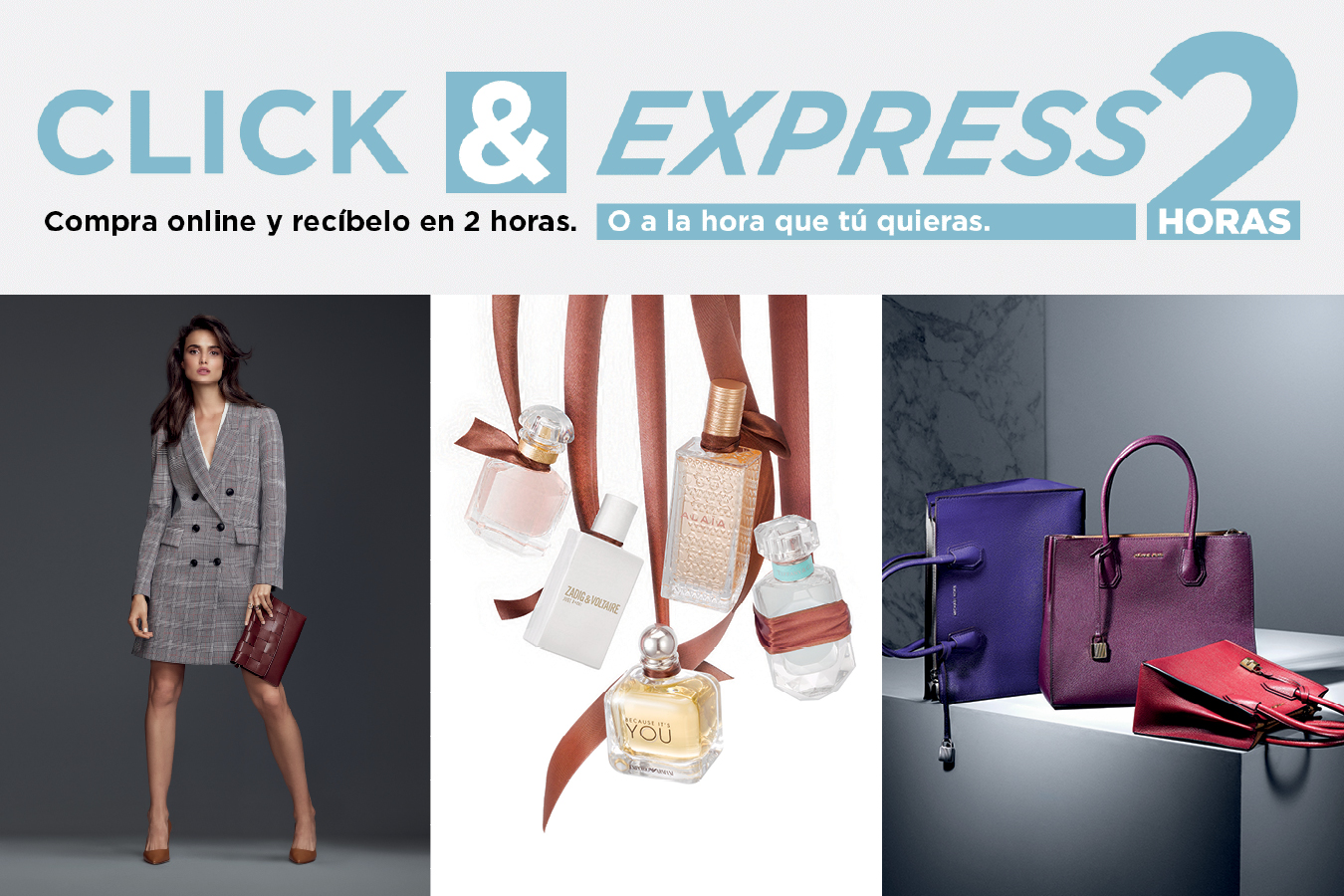 2015
The Click&Express service was launched, making it possible to make purchases online and receive the order at home in less than two hours or in the time slot that the recipient chooses.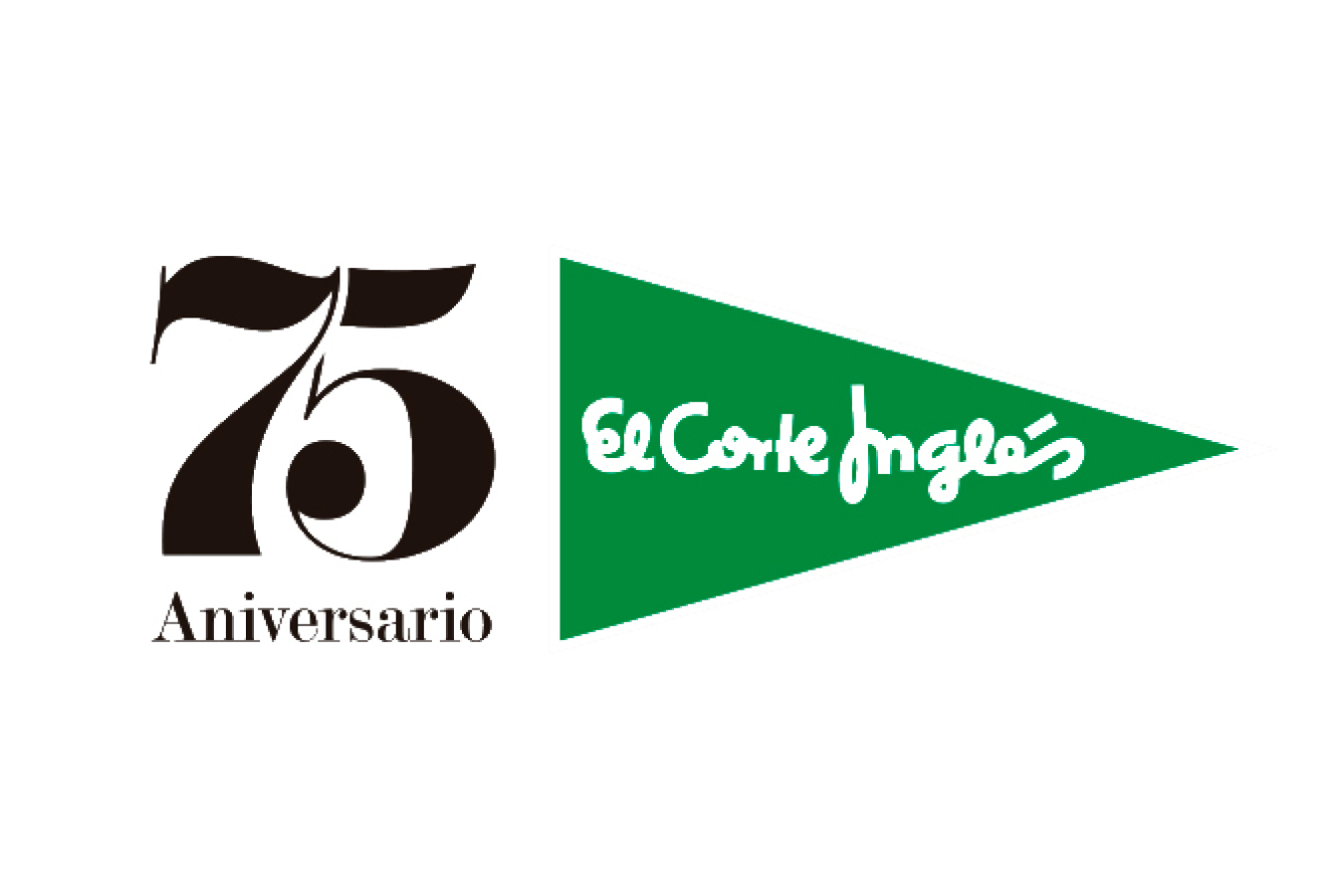 2016
El Corte Inglés celebrated its 75th anniversary, always at the forefront as a leader in innovation, technology, customer service, guarantee, quality and specialization.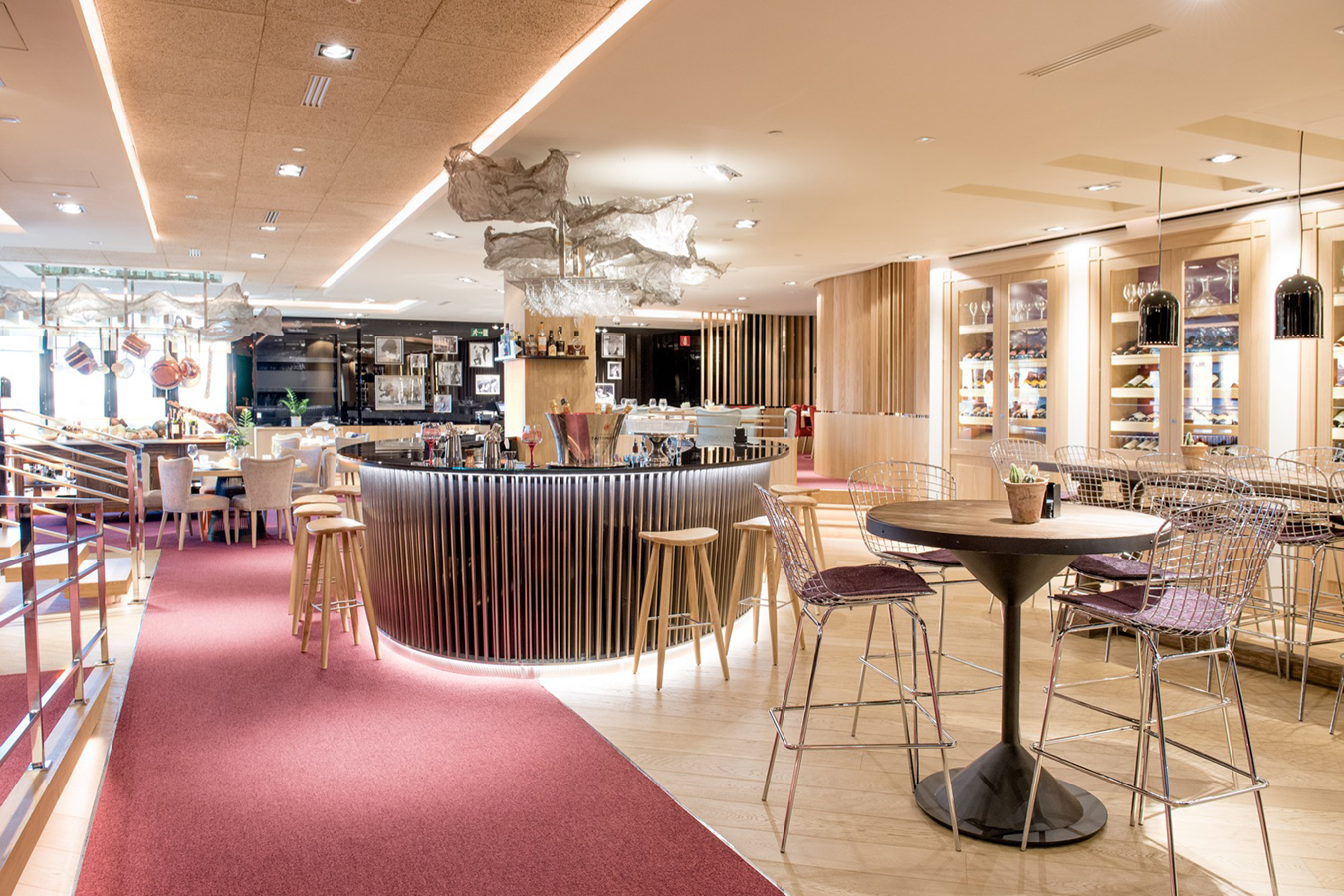 2017
The merger of El Corte Inglés and  Hipercor took place. Unique restaurants like Puertalsol and Las Nubes de Castellana were launched, along with new areas dedicated to selling organic products, such as La Biosfera.