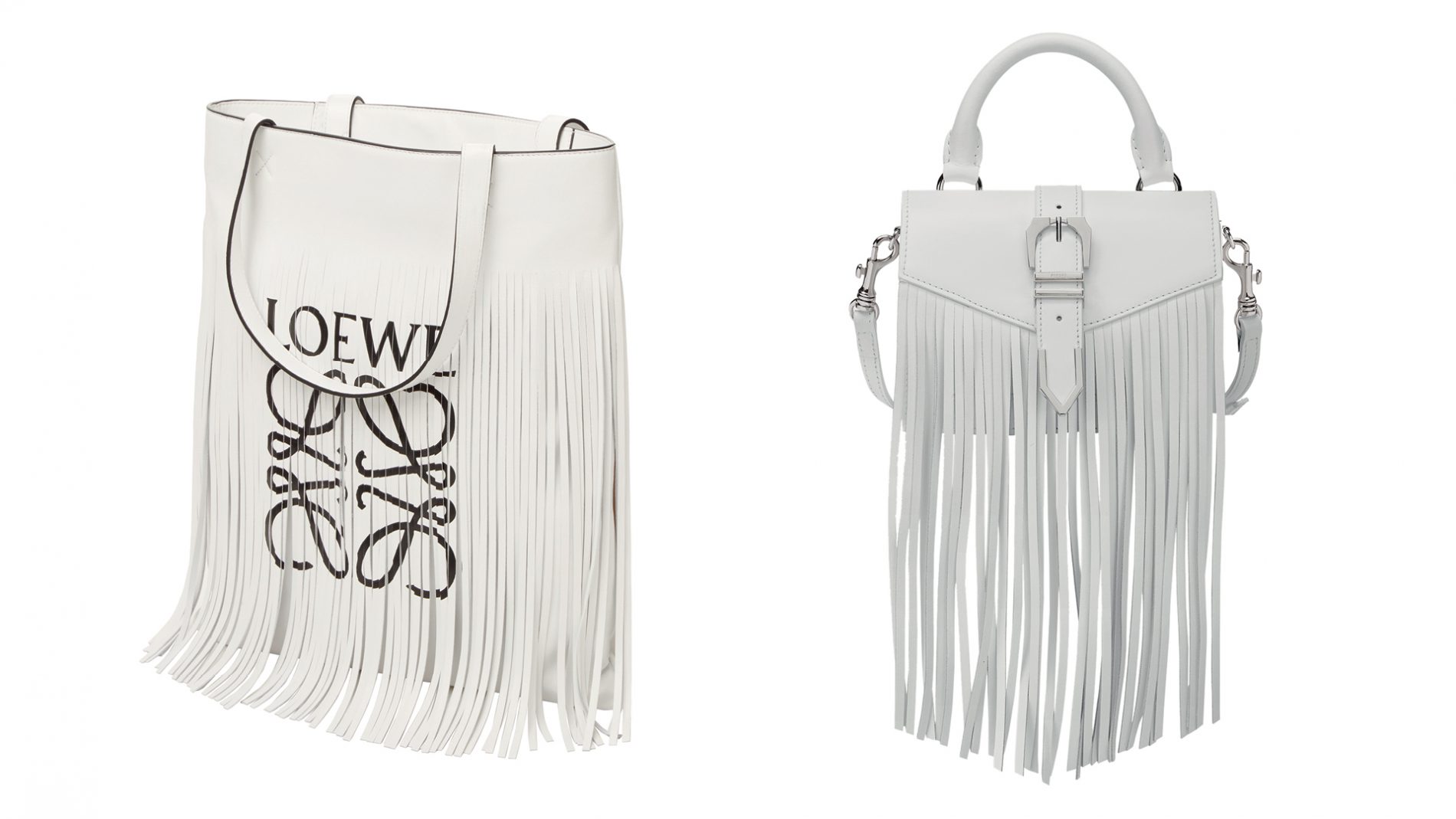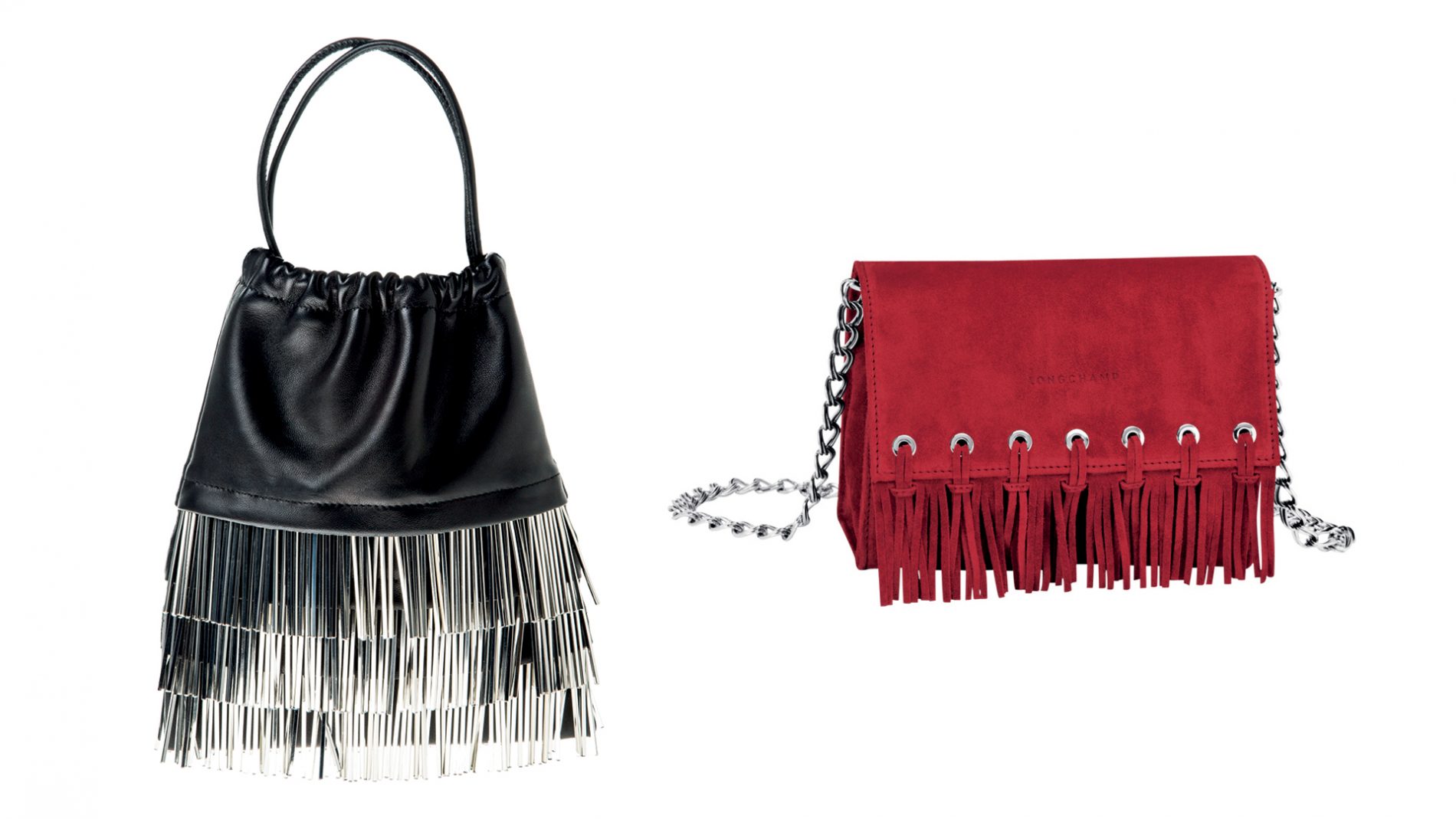 View
gallery
Accessories Report: Fringe Worthy
May 29th—2018
From rock-n-roll to the runway, the fringe trend has had many incarnations throughout fashion history. In the 1920's "flapper-style" was all the rage…little dresses that shimmied and shined while shedding the restrictive dress norms of the past gave women a sense of true self-expression. In the 50s, with the surge of rockstar culture, icons like Elvis Presley led the way and gave fashion a needed edge. This carried through deep into the 60s and 70s, though the more ornate morphed into a hippie-inspired vibe that continues to resonate well into 2018.
Spring's fringe is more "stage-diva-meets-boho-luxe" with modern details that are so now. Loewe's Paula Bag in white is a gypset favorite with a sleek vertical silhouette and a cascade of dramatic fringe. The coveted logo is an added style-maven bonus.
Into labels, but not into showing them, then this white stunner from Versus is the way to go. Always an iconic shape, the bucket bag gets a major update with the addition of an impressive wall of fringe and detachable strap…classic-meets-cool.
The true modernist, Alexander Wang gives fringe a rocker-chic, street-edge that only a designer for NYC can perfect. His Ryan Mini Fringed Dustbag is perfect for off-duty wear, with bi-color fringe that gives a powerful graphic punch…your new, everyday go-to.
For the more traditional luxury addict looking for a little added pop, we love the Paris Rocks Crossbody in a racy red. Subtle fringe details and chic silver hardware take this from handbag to IT-BAG in a fashion-flash, or should we say flashback?
Finde the trends in El Corte Inglés
At El Corte Inglés we also follow trends in luxury accessories. In this way, we show you this luxury bag from the Ralph Lauren brand. This is a small Lauren Ralph Lauren Tote, in bovine leather in silver with snake engraving, that will not leave anyone indifferent.
In case you haven't had enough yet, here's this article where Breitling redefines the meaning of luxury.