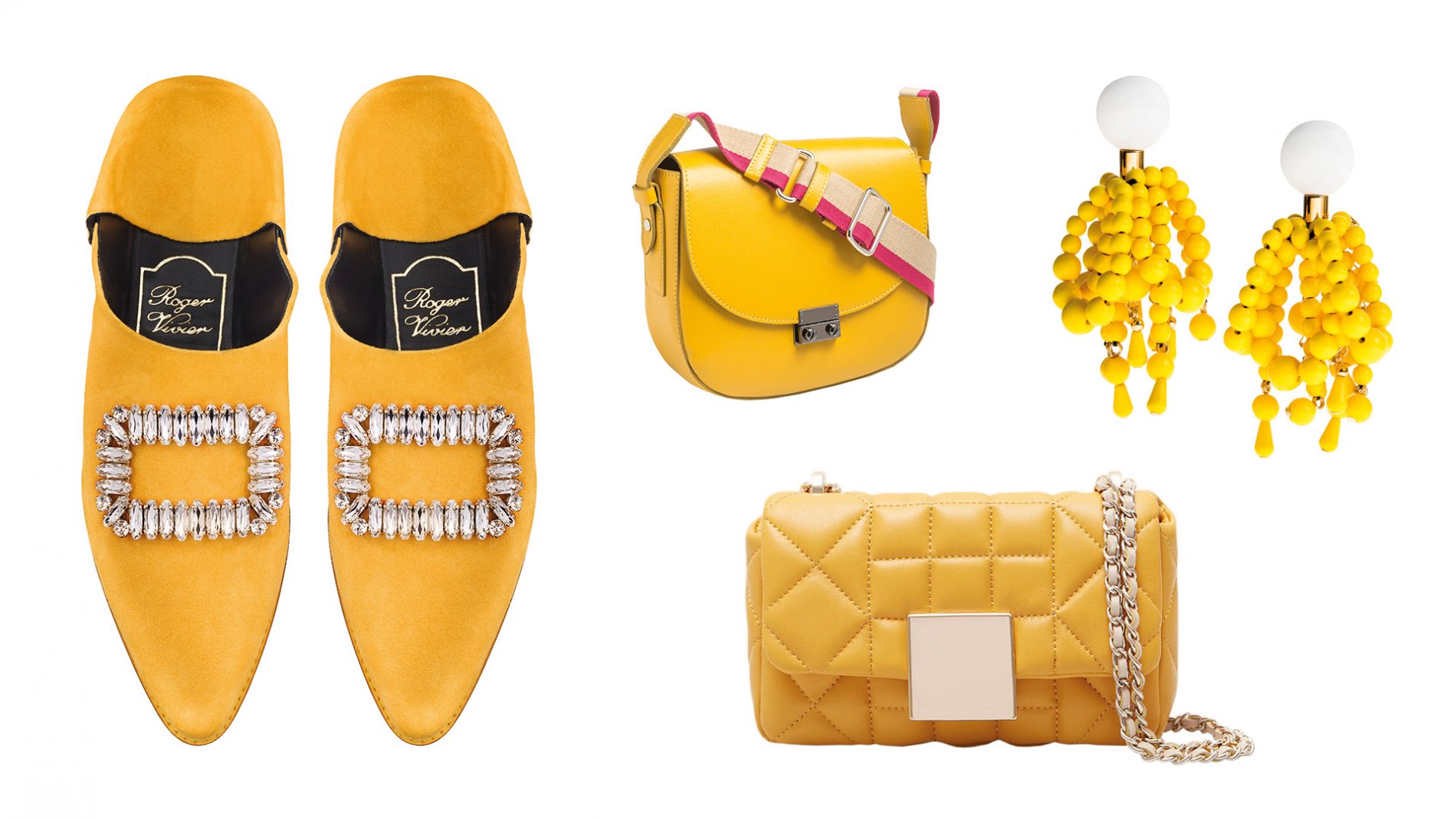 Accessories Report: Bold Yellows
May 8th—2018
With Spring comes renewal…the weather gets warm again, colors become more vibrant, the world transforms before our eyes. Fashion too has a reawakening…a lighter, more relaxed attitude counterpunched with nature-inspired hues and patterns that delight your style senses and urge you to have a bit more fun.
How you accessorize makes all of the difference, so retire those safer color choices and opt for bold yellows instead. When creating a look around these bright, sunny tones start with a neutral base like a little white dress, then layer on some pop…a yellow cross-body bag with a contrasting strap will create fresh daytime vibe. For the 9-5 set, update this season's essential suit with a ladylike, citrus shoulder bag to really add the POWER into 'power-suit'.
If your fashion choices lean more toward full-blown fashion mixologist, then yellow shoes are an absolute must! Wear them with all of your patterned pieces…let them be your new neutral. And for those just aspiring to be street style mavens, take baby steps and choose floral prints that have a touch of yellow in the ground to insure put-together sophistication.
While we always suggest upping your style game, sometimes with color, less is simply more. Try Spring's crop of brilliant yellow jewels for just a touch of incandescent magic. Create a festive seasonal mood with saffron pendant earrings that add some glow around your face…almost as good as a dazzling smile…or select a glowing, amber gemstone and let your hands to the talking. Either way, these little pops of sunshine will always let you steal whichever scene happens to be yours!
See Brand List for store information.