Alexander McQueen Isn't Treading Lightly
June 11th—2020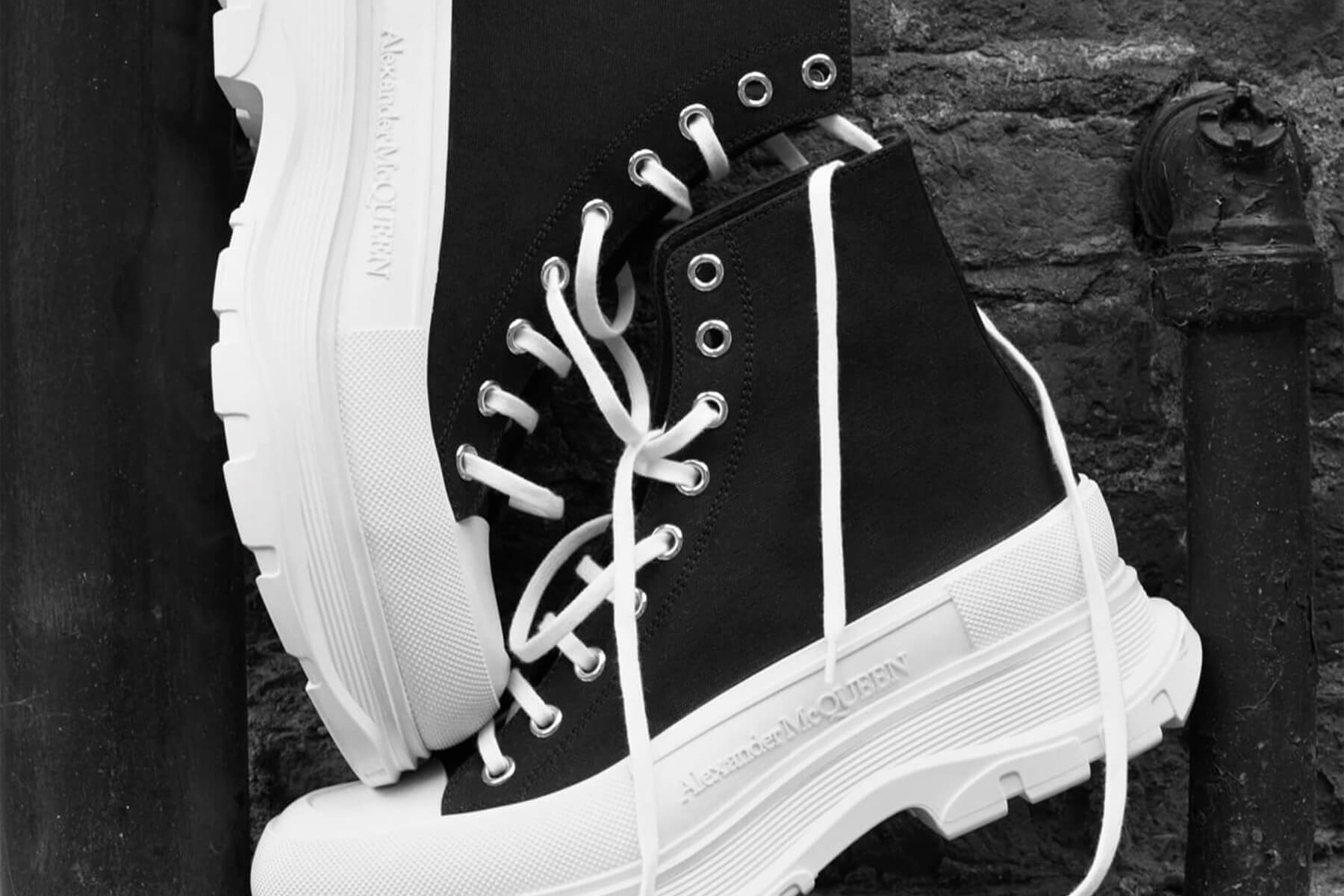 Alexander McQueen's SS20 Tread Collection literally takes things up a notch with heavy, oversized rubber soles. Launched in 2018 with one style, Tread Boots, a chunky, workwear-inspired sneaker/boot, the collection evolves into the classic shoe arena for Spring/Summer with the introduction of Tread Slick.
The Tread Slick Boots style includes a canvas upper and the now iconic two inch thick sole…think Converse meets punk rock. It is this sporty, yet overtly edgy shape that makes these the most unique sneaker/boots we have seen so far. For the true fashionista or the compulsive sneaker-lover, these are a must-have of the season.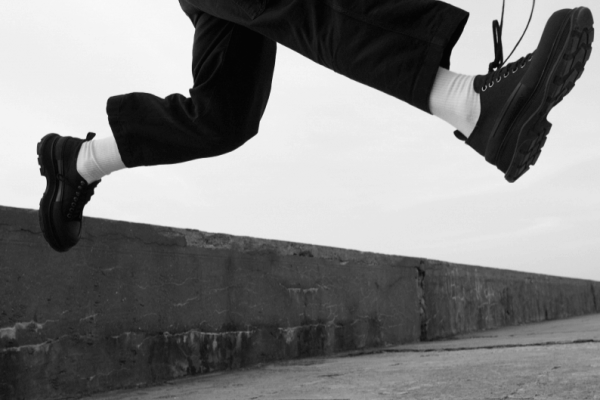 The Tread Derby on the other hand is less sneaker, more dress-up shoe, but still with the signature exaggerated lug sole. We love this style with a cropped trouser. You will definitely want these shoes to be seen and quite frankly the proportion demands it. While these may not be for your more traditional workwear ensembles, they are definitely a high-fashion choice for the true trend-savvy customer. PS…we love them with tuxedo pants too.
Available now at our Serrano 47 Store in Madrid.