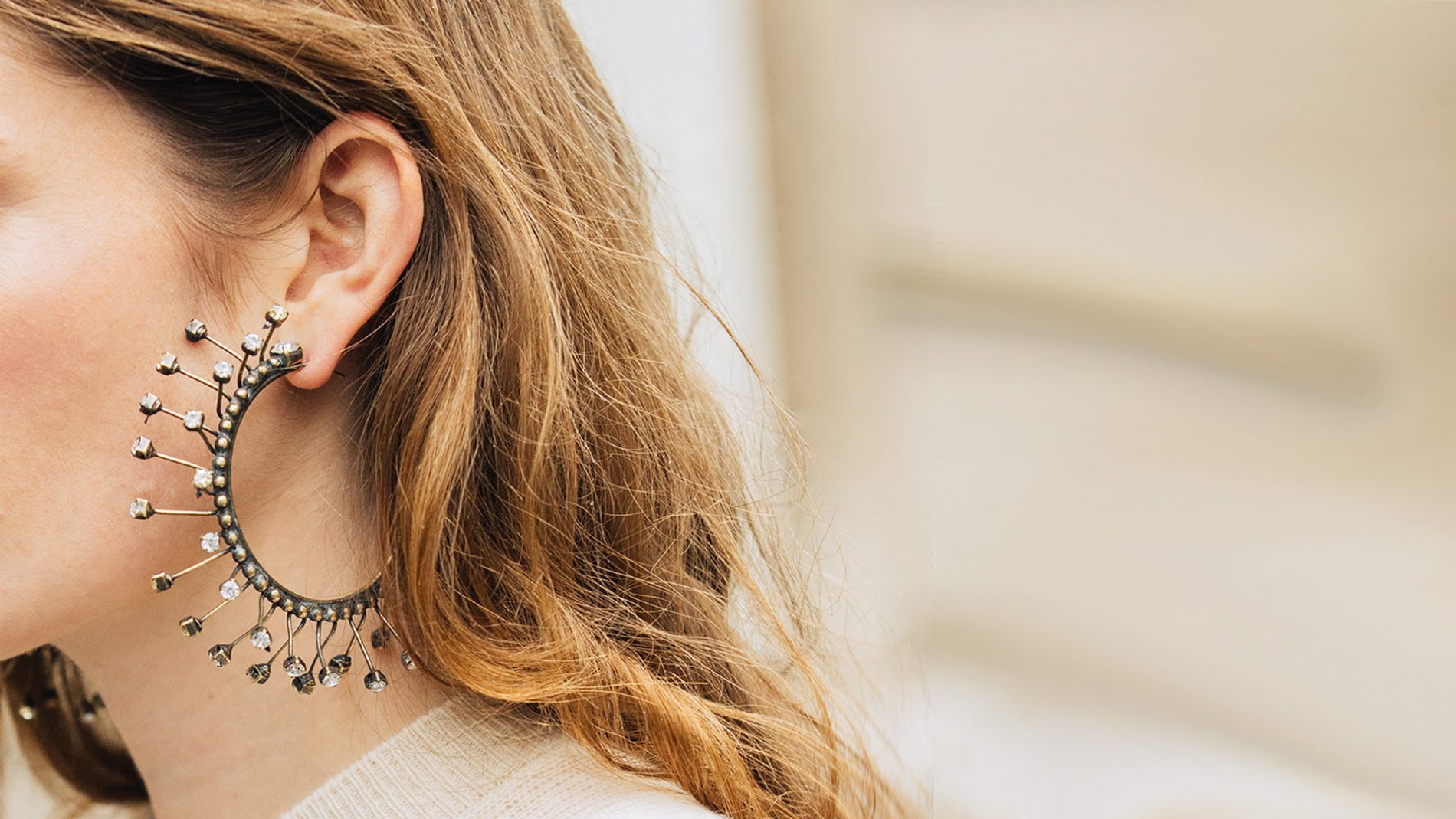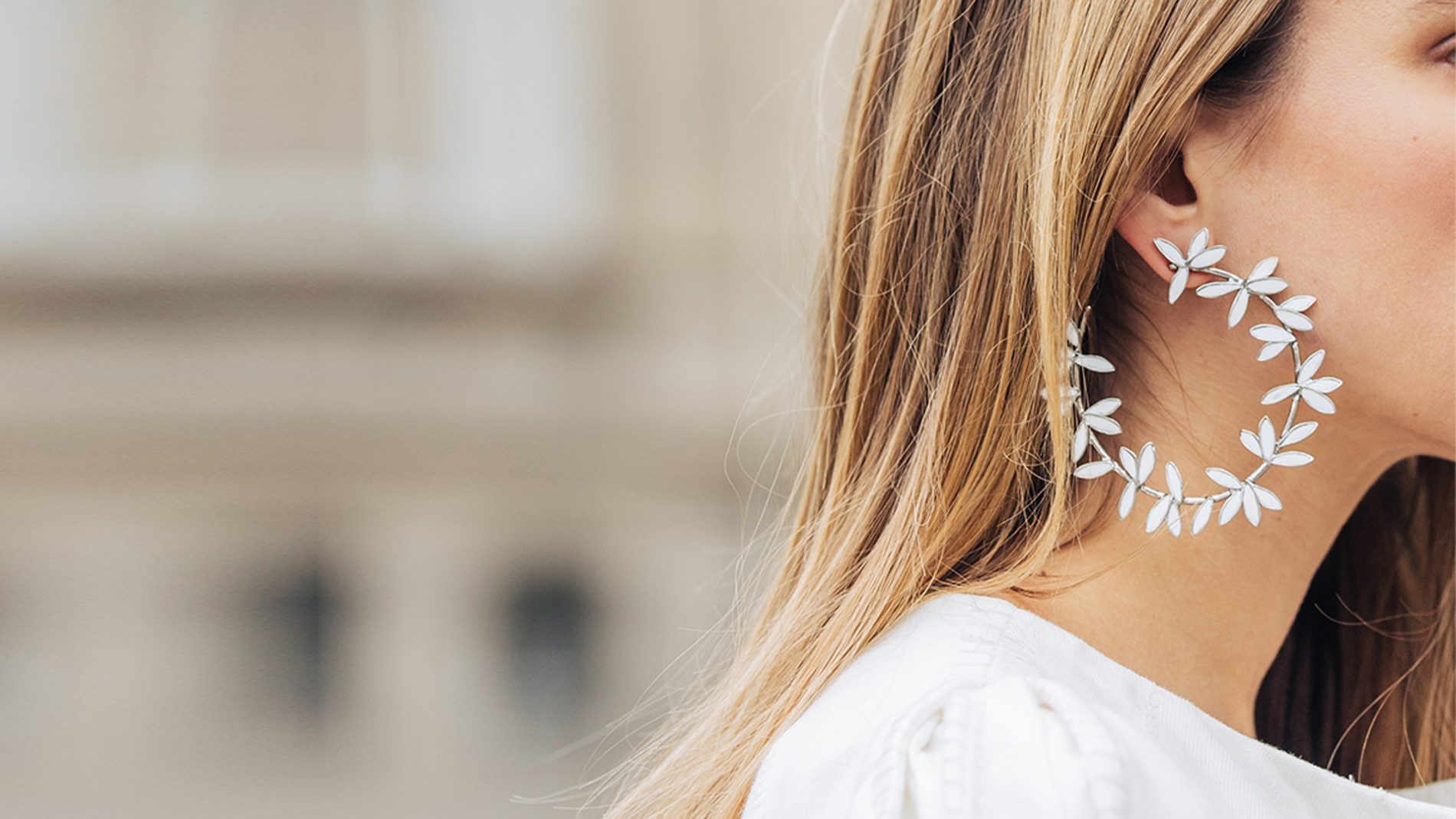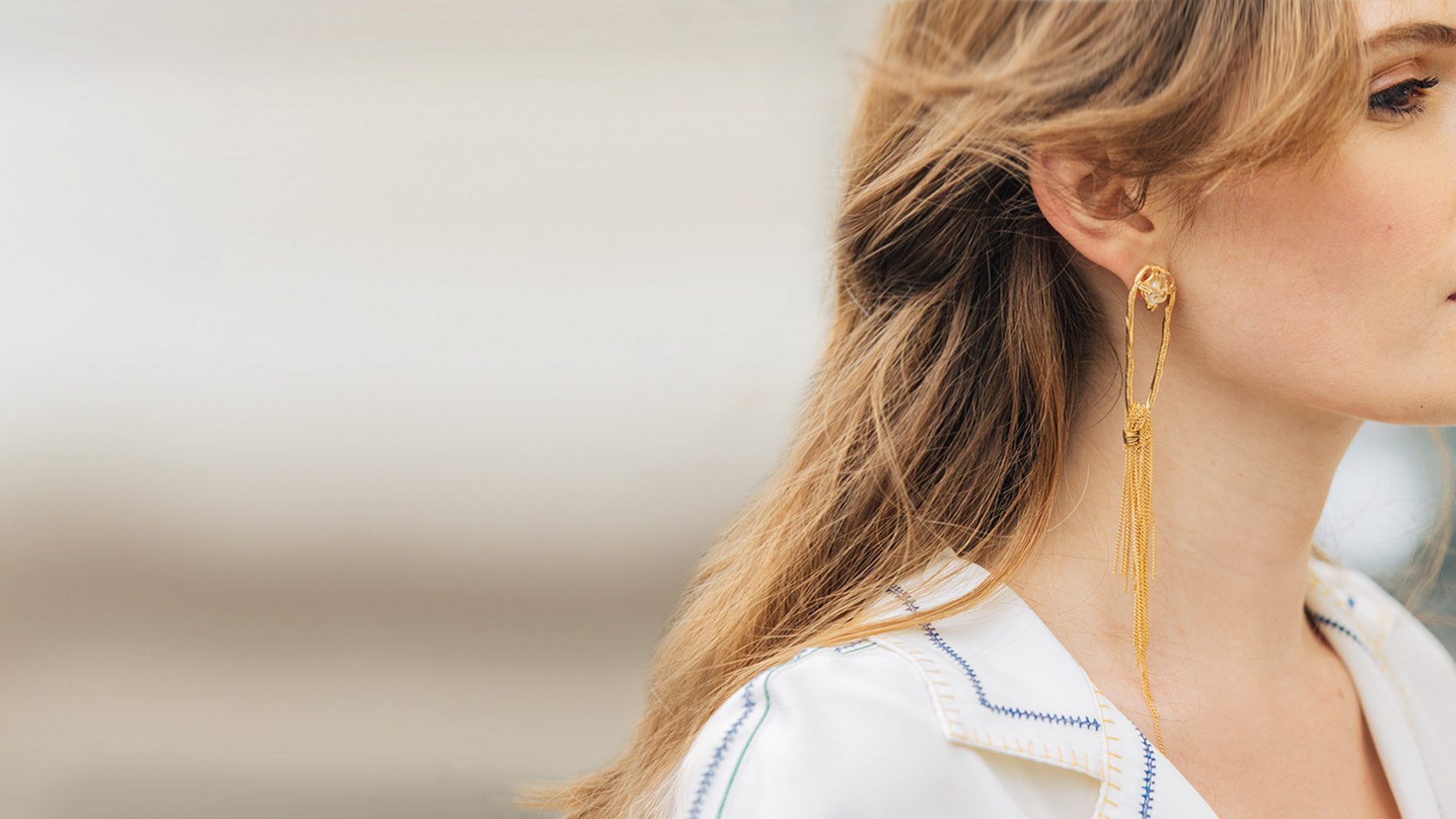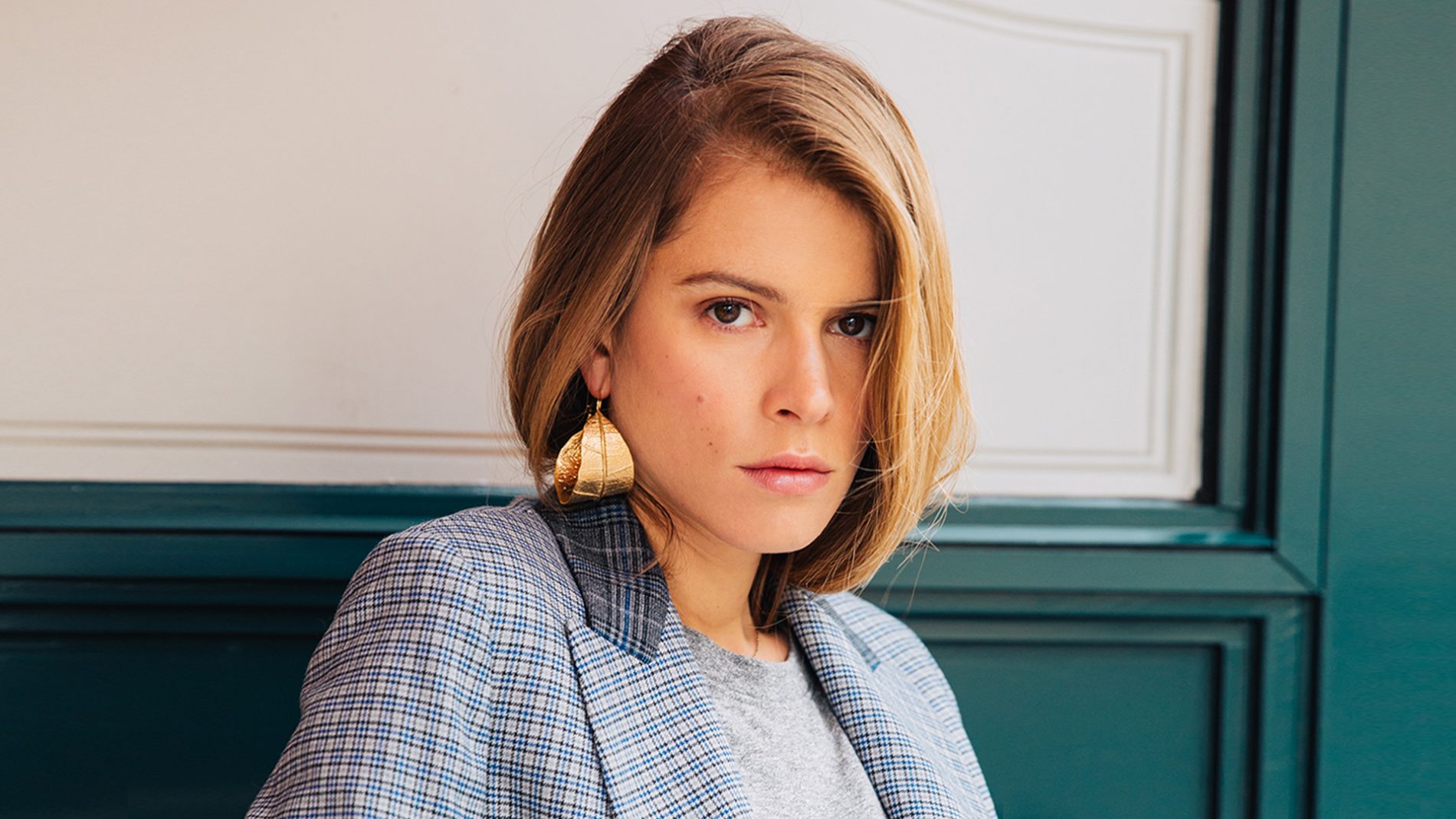 View
gallery
Be-Jeweled: Ear Art
April 9th—2019
Every season fashion gracefully highlights the female form…from mini-mania and crop tops that show a little 'more', to toe-rings and mules that elevate the foot to hero status. Spring 2019 takes an interesting turn with reverence to the ear…yes, the ear! Jewelry designers finally have their moment in the sun, as bold hoops and pendants emerge as the accessory to own.
Let's break it down. Fashion of course is truly art. It is the primary way we express our personality and expose our values. Sometimes this is an unconscious manifestation, but true style lovers are always deliberate. Jewelry design is perhaps the most intricate craft and since these coveted 'sculptures' are smaller in scale, they often don't get the VIP treatment they deserve. So ladies it is time to pull back your hair and let your earrings expose your inner fashion IQ to the world.
When it comes to hoop earrings, these aren't the simple gold versions made popular by J-LO. These are detailed and elaborate, dramatic and eye-catching. Go a little punk rock with modern spikes for an 80s vibe or go floral and feminine for that girlish sensibility that is always reminiscent of spring. Either way, the effect is powerful and lingering…a true fashion moment.
Pendant earrings, always a favorite of the style set, take on a more exaggerated form in 2019….the longer or more ornate the better. Shoulder grazing, multi-stranded shapes are sultry and create movement drawing attention to the neck, one of the most sensual parts of the female form. Day-to-night, desk-to-dinner, the people in your inner circle won't be able to look away…you will dazzle and mesmerize with a style-confidence that is incomparable.
If you feel like oversized silhouettes aren't always appropriate for your particular lifestyle, teardrop earrings might just be the way to go. Still think bold…go high-shine metallic for that extra impact and choose architectural forms that add a decidedly modern touch…perfect for those days when you want to stand out from the crowd, yet understated enough that you feel comfortable in your style-skin.
As Oscar Wilde said, "One should either be a work of art, or wear a work of art." We couldn't agree more.
See Brand List for store information.
View Gallery for Additional Images.