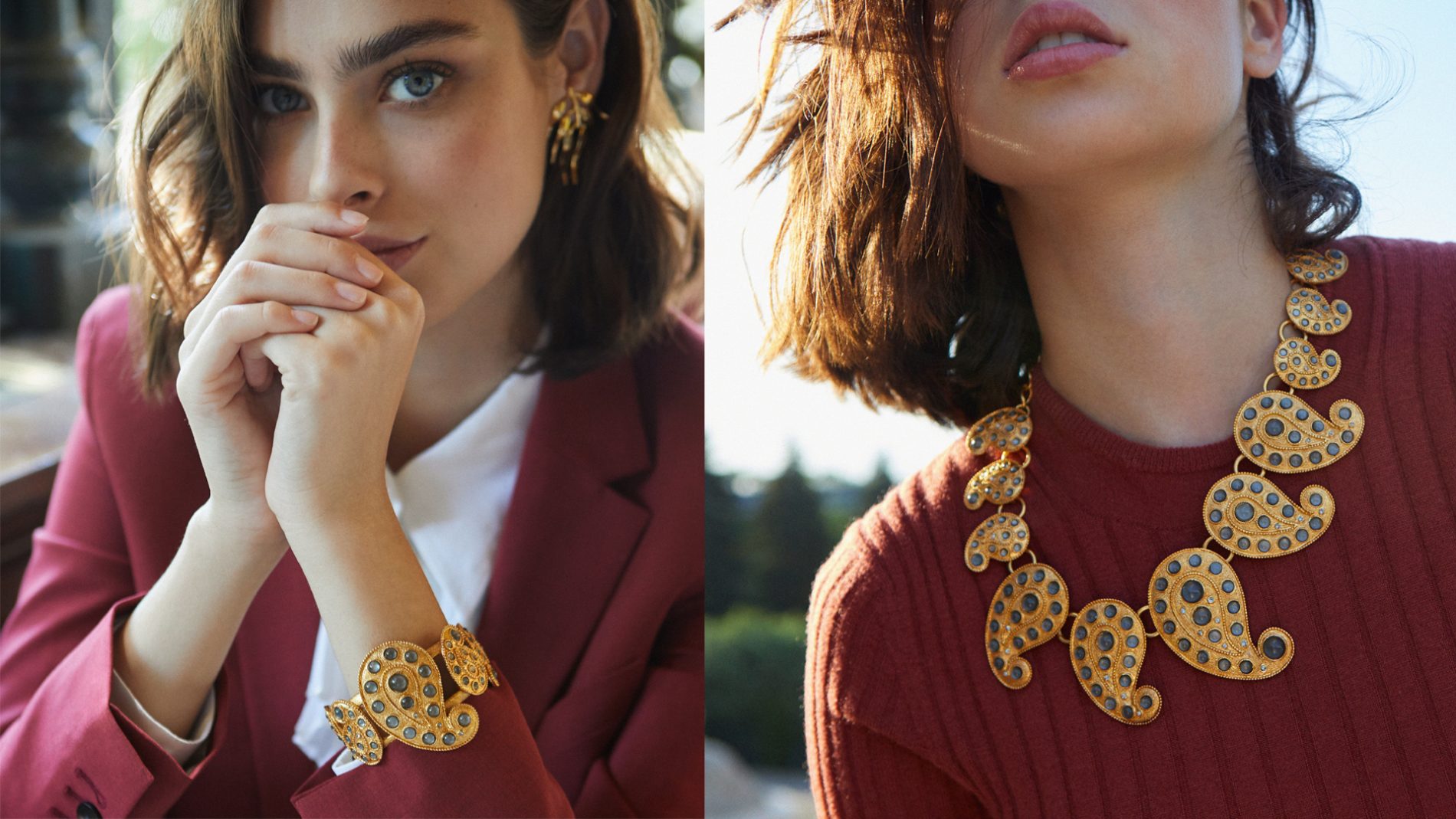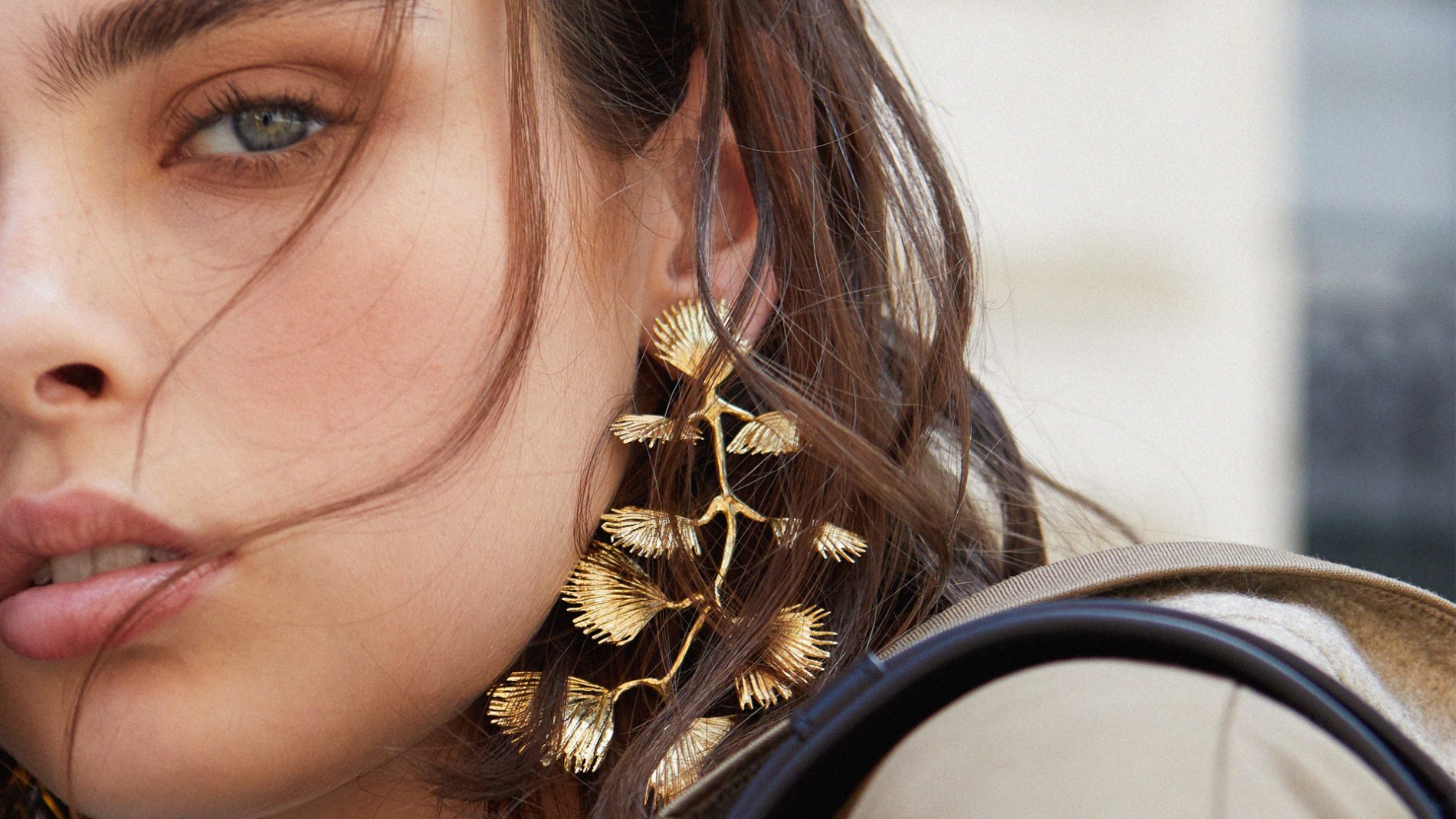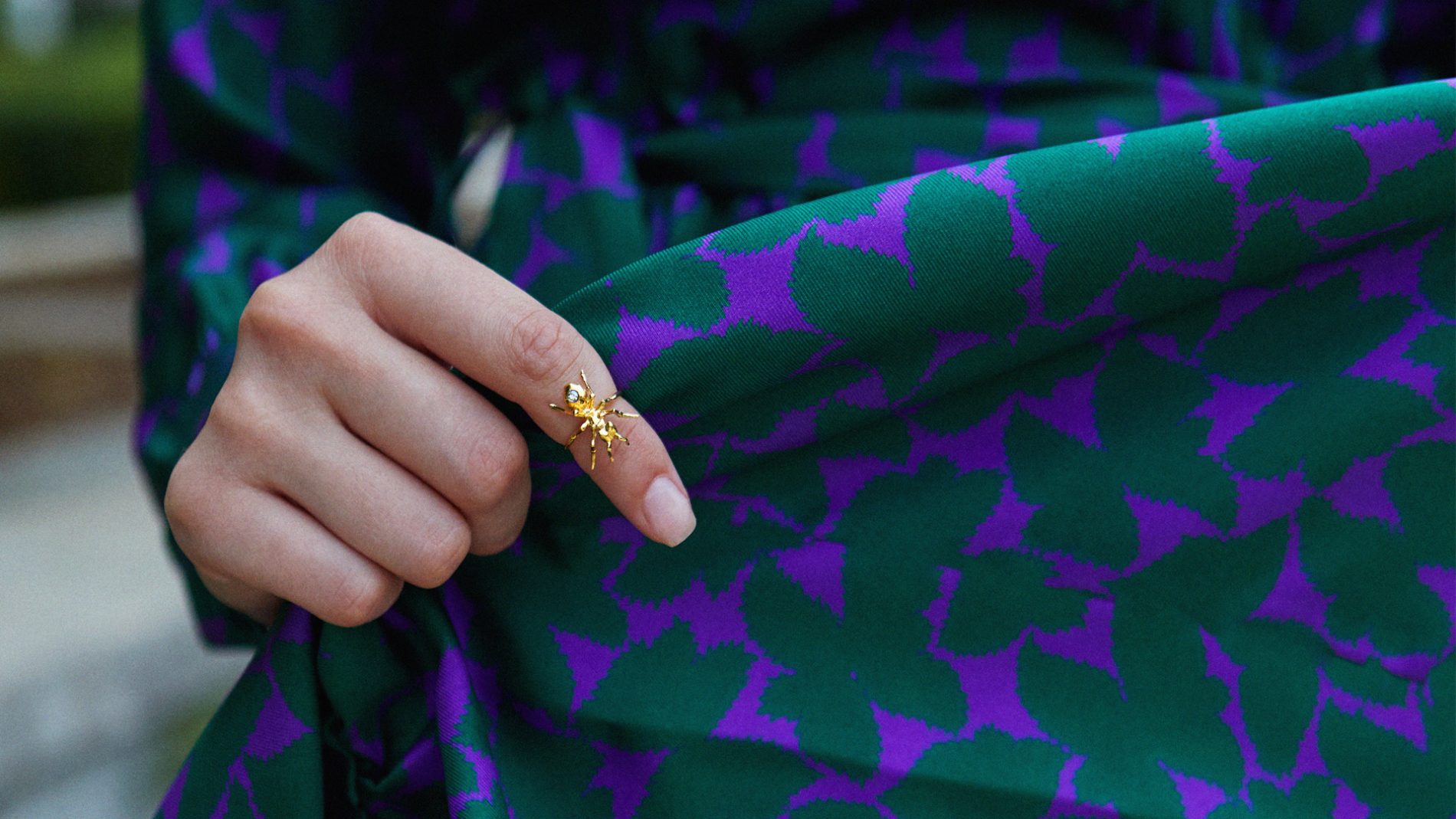 View
gallery
Be-Jeweled: The Gold Standard
August 21st—2019
September is upon us, which means fashion takes a turn just like the seasons. As you transition from the lazier days of summer into the more dynamic days of Fall, your jewels should represent this energetic shift.
Gold is the color of glamour and prosperity. It signifies courage and passion…emotions that every fashionista draws upon when making style choices. It is the one accent tone that is truly wear now, wear later.
Spain's culture is steeped in a regal history. Perhaps not as well-known as Britain's Royal Family, Spain's regal roots run just as deep, which is why we are obsessed with this Oscar de la Renta statement-Taj Bracelet. Majestic yet delicate, this piece is your new hero. Style it with a floral dress while the temperatures run high and then add a touch of queenly drama to your favorite suit…this piece is 100% high-impact. For the truly bold, who always like to make a grand entrance, the Taj Necklace (also from Oscar de la Renta) is beyond and demands to be the centerpiece of your desk-to-dinner finest. Gold paisley, black diamond resin and Swarovski crystals form the new power trio and mark the beginning of a new seasonal chapter.
You know how much we love a good pendent earring and these little works of art from Suma Cruz are simply to die. The perfect combination of nature and beach, their femininity lends itself not only to dinners by the seaside, but power lunches in the city. For the women who likes to keep things a bit more understated, might we suggest just a touch of this brilliant hue. Brand X's insect ring will give you the golden-girl effect without taking over your persona. Wear it daily, with absolutely everything! PS…If you haven't figured it our already, 'all things nature'is a big Fall trend.
See Brand List for store information.
View Gallery for Additional Images.