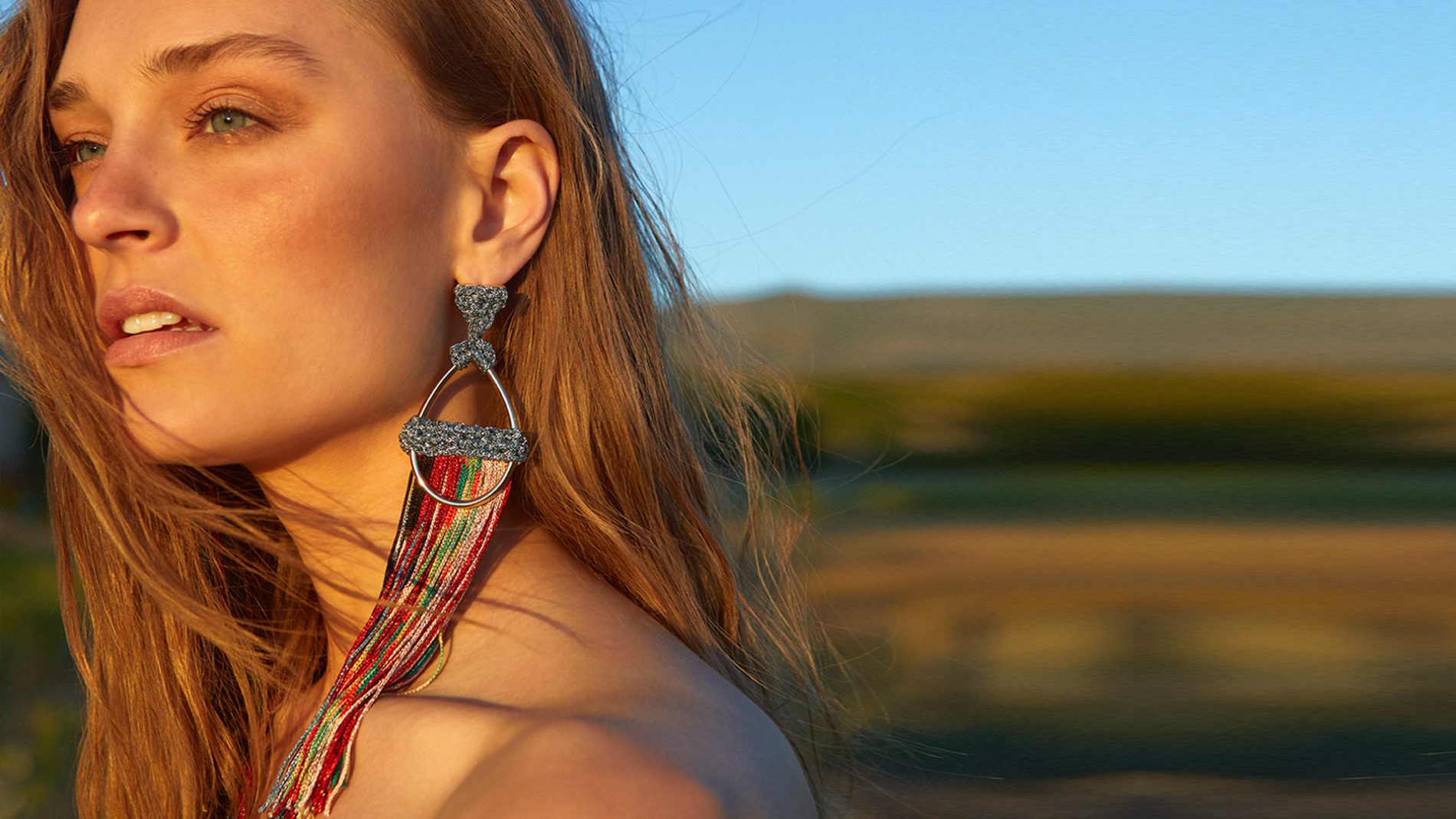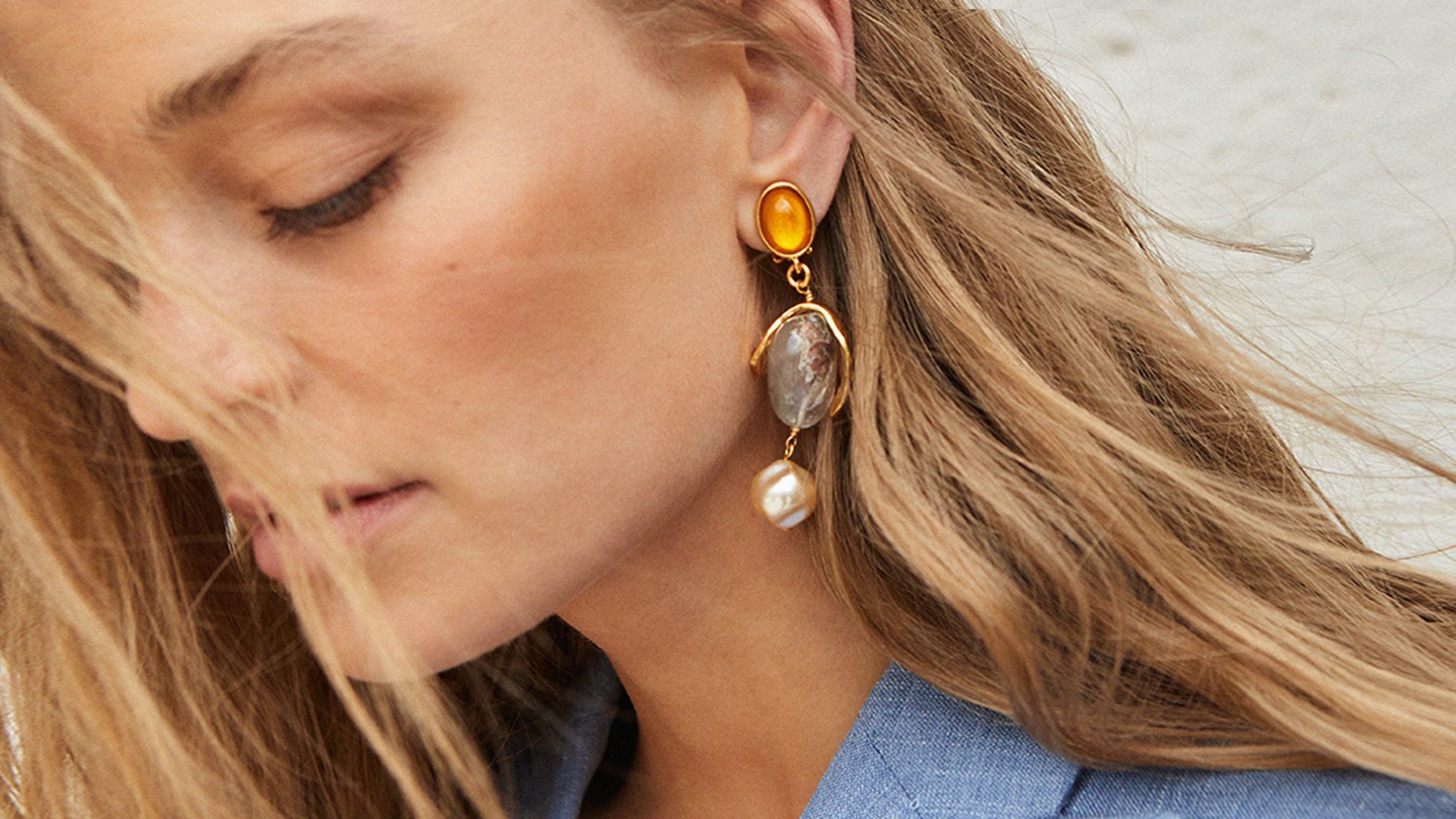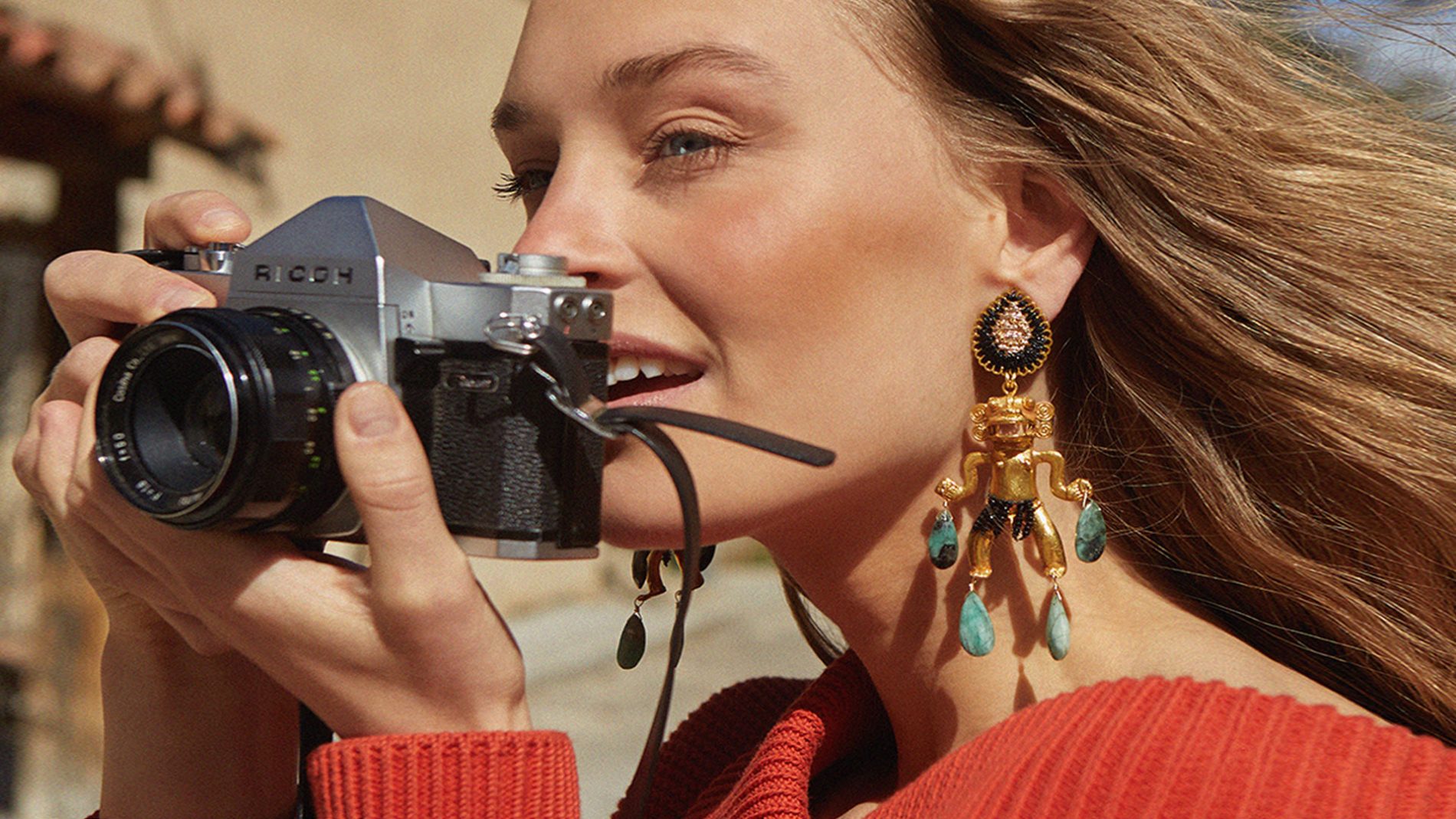 View
gallery
Be-Jeweled: Tiered Ears
July 2nd—2019
Summer's golden glow brings out the very best in us. A touch of color illuminates our skin and gives us that sun-kissed radiance that makes a statement all on its own. What better way to compliment the brilliance of your skin than with a pair of dramatic chandelier earrings.
Missoni's to-die, fringe pendants are made of the very strands of yarn used to create their trendsetting knitwear. The vintage-inspired setting alone is beyond high-impact and then when paired with a glittering rainbow of shoulder-grazing thread, a wearable piece of art is created. Definitely the showpieces of your 'dusky' attire, they demand to be seen.
Sometimes it is the subtleties that make the outfit…just a glimmer of something fabulous catches the light and creates a wow-moment. Oscar de la Renta, the master of the wow-moment does just this, with his tiered jewels and pearl earrings. Understated enough to compliment your boardroom-chic pant suits, yet important enough to take you desk-to-dinner, soft hues of amber, stone and white frame your face in glamour.
When traveling the world, it is always a fashion-do to incorporate a little piece of the culture that surrounds you and Mercedes Salazar's Jaguar with Emerald Pendants does just that. Inspired by the shamans of Columbia, these must-have earrings are handmade by local artisans and symbolize the spirit of its creator. We love the juxtaposition of the soft-hued semi-precious stones with the bold golden sculpture and the touch of rich black thread and beading. So much texture, so much life!
Chandelier earrings, once reserved for your most fabulous nights are now the fashionista go-to, no matter what the #OOTD.
See Brand List for store information.
View Gallery for Additional Images.