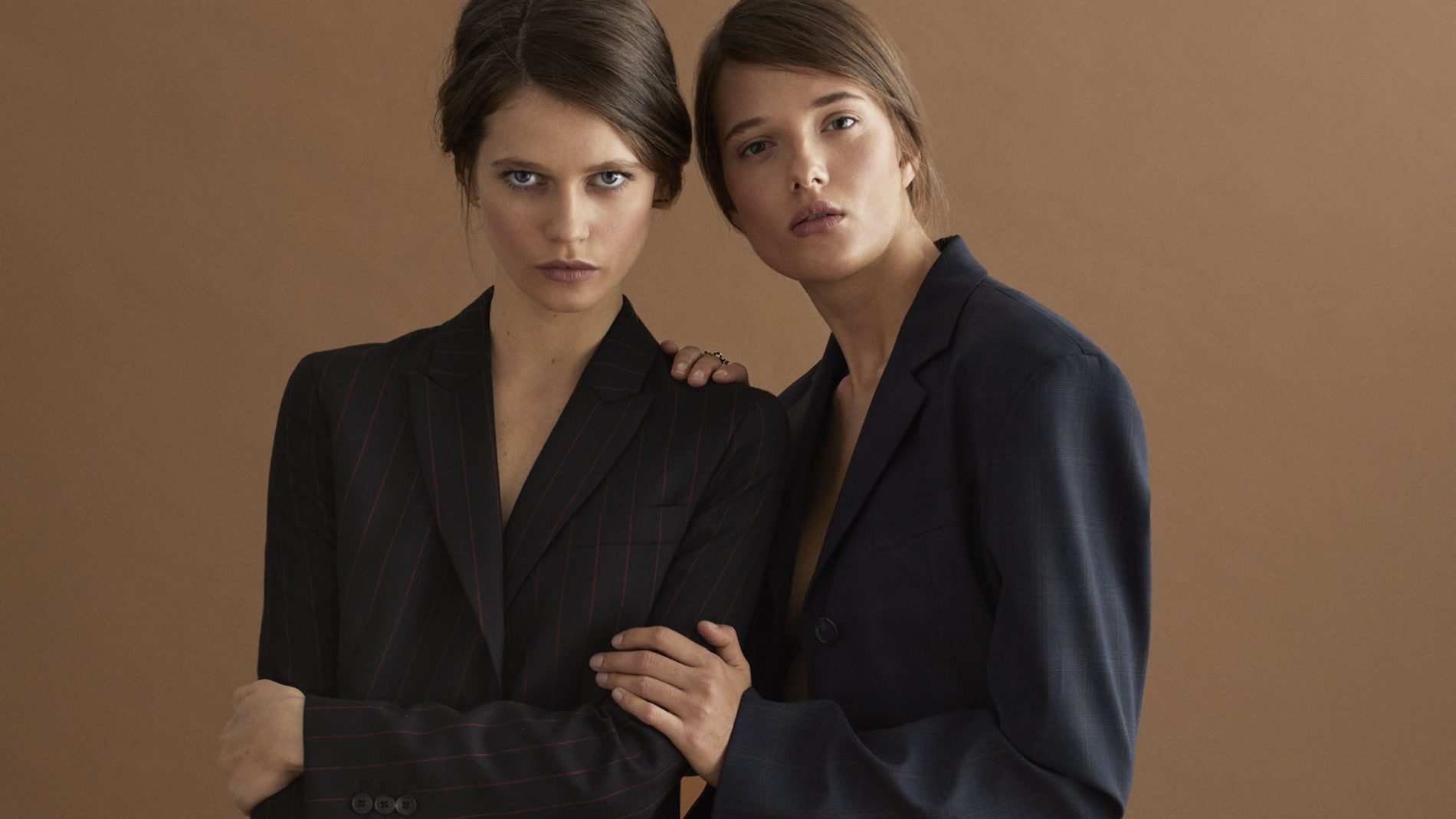 Borrowed From The Boys
October 14th—2019
Suit-dressing has been trending for a while now…once reserved for very corporate jobs, the suit emerged about a year ago as the new female power symbol. Seen on the most fabulous of fashionistas, across the globe, suits are definitely no longer just for the boys.
From the very tailored and fitted to oversized and 80s-reminiscent, the suit's evolution continues for Autumn/Winter 2019. New proportions and fabrics make a major statement and versatility is key. There is a rule breaking attitude that permeates the Fall collections…this isn't your father's boardroom finest.
Iconic Spanish designer, Roberto Torretta knows a thing or two about dressing women. His unique take on femininity takes a more masculine slant this season with gorgeous suit separates taking center stage. We love his black jacket/vest/pant combination…the 3-piece suit for the style set. Sold as separates, each piece creates a foundation in your everyday wardrobe, but when worn together a little bit of day-to-night magic happens. We love the shape of the pants…gently tapered with a wider bottom that adds a sensual fluidity and when combined with on trend pointed-toe shoes from Balenciaga, the overall effect is CEO-meets-vixen.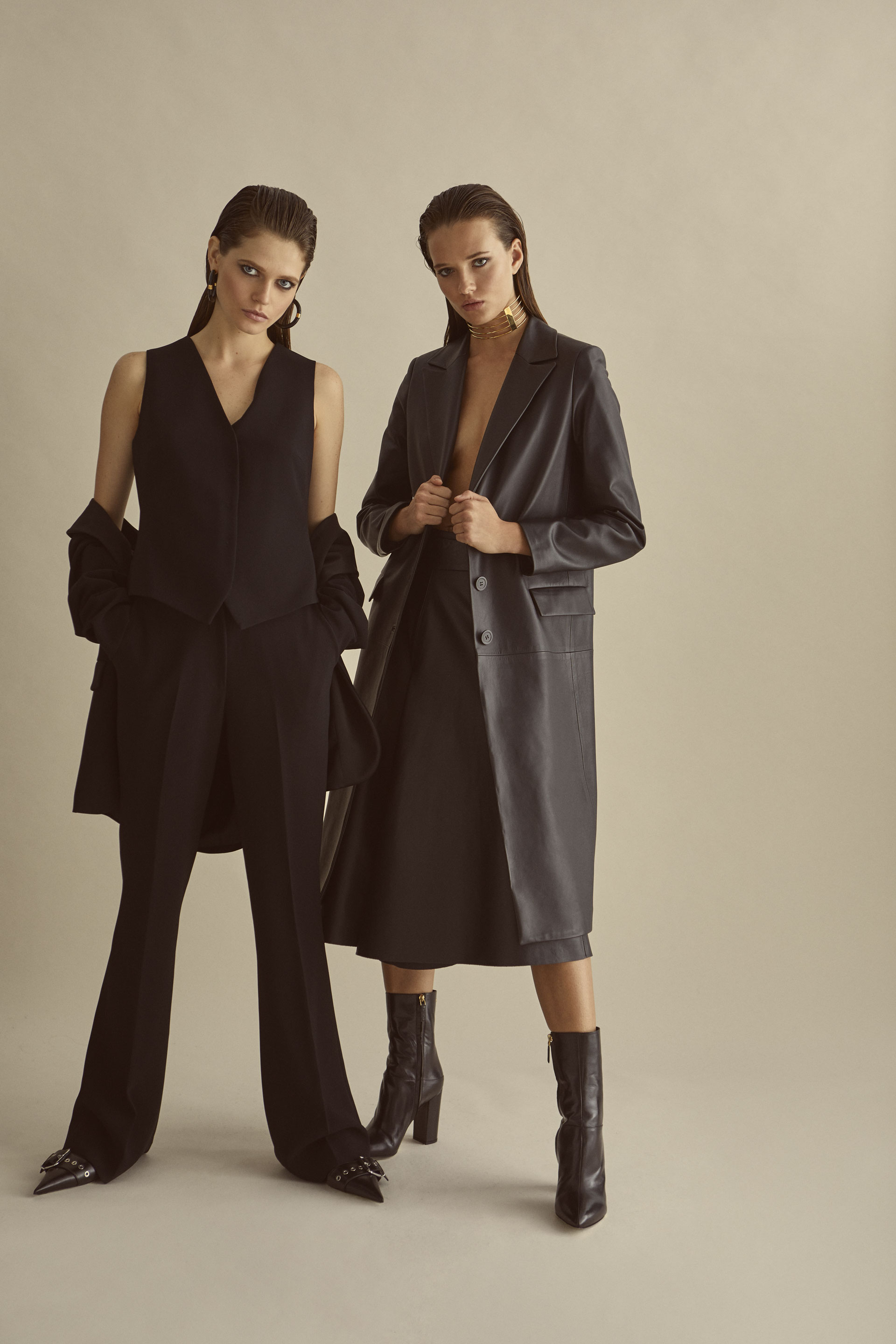 Roberto Torretta adds another twist to the collection with coveted, tailored leather pieces, like his sleek knee-length leather jacket and a-line midi skirt. Worn together, the effect is overtly modern. A play on proportion, a play on outerwear and 'inside-wear' and ultimately a statement-making moment. Wear this urban combination with a pair of chic Valentino ankle boots for that added sophistication that lets your inner fashion-girl shine.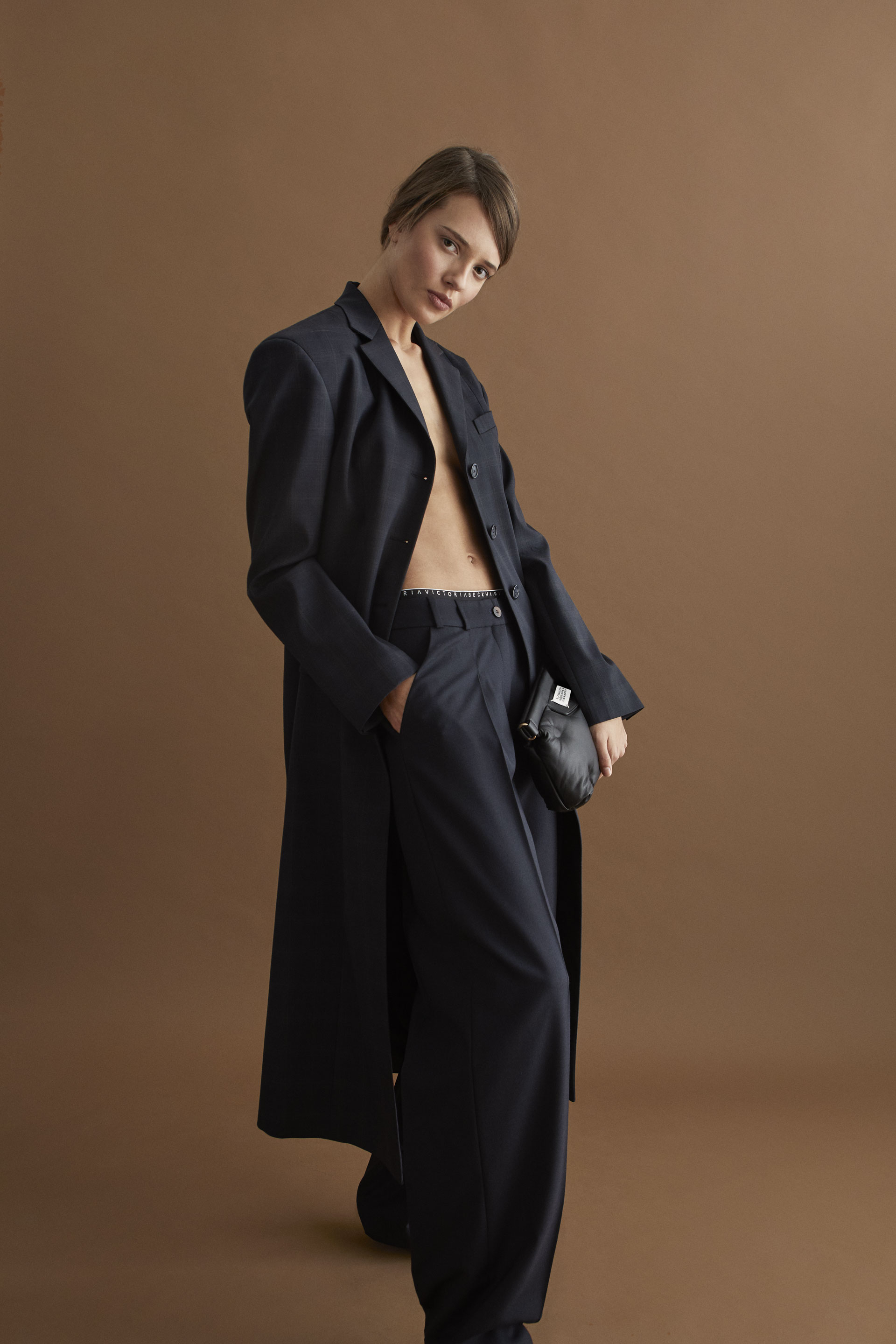 Maison Margiela, known for an androgynous take on fashion, borrows from menswear fabrics this Fall. With lightweight wools in windowpanes and checks, his view of tailoring in 100% boy-meets-girl…sleek and minimal, yet strong and impactful, his coats are designed to be worn as a suit jacket replacement. We love his checked version with a pair wide leg pair of pants from Victoria Beckham (the queen of the power-suit) for a dramatic silhouette that is uniquely of-the-moment. Femininity has so many faces…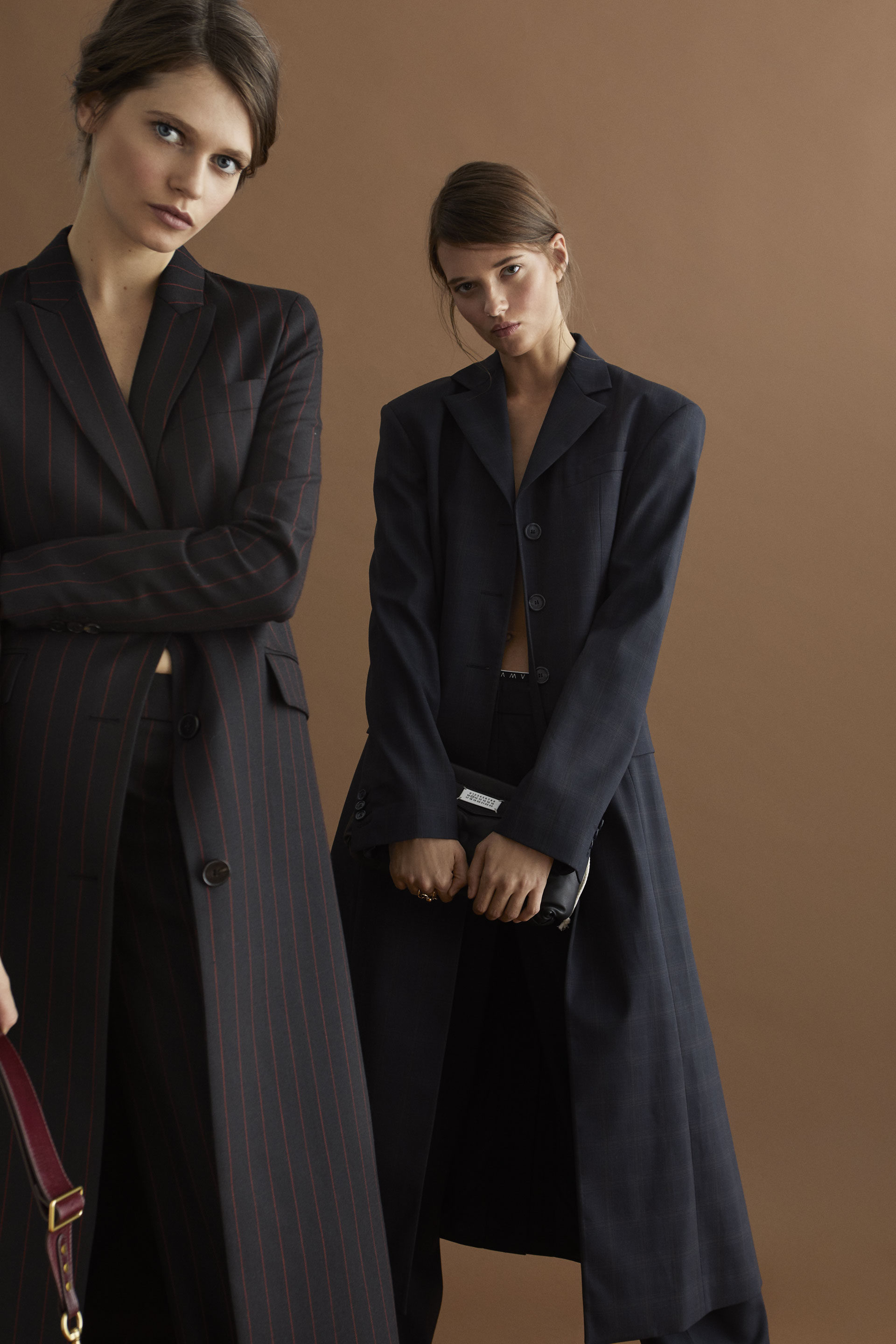 McQ's take on the suit trend is often literal and irreverent. His Boyfriend Blazer/Coat has an definitive 80s vibe with a bold pinstripe and boxy, elongated shape. We love it worn with matching pants for a punk-meets-high fashion sensibility. The ultimate mashup of cultural moments, these suit separates are for that downtown girl in you…confidence is key.
View Brand List For Store Information.
View Gallery for Additional Images.