How To Style Solid Hues
July 17th—2020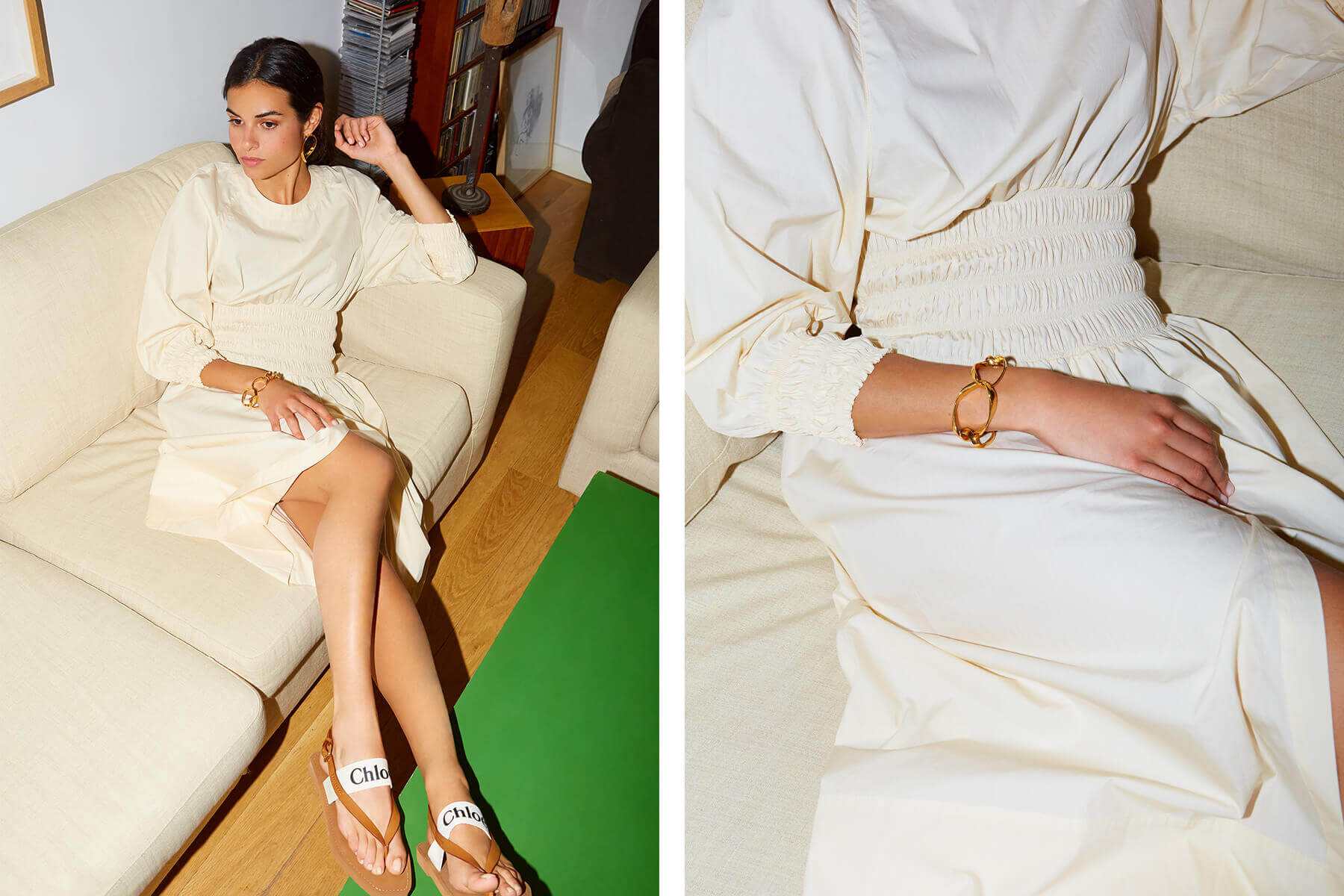 When we think of summer dressing we often see images of floral and bright geometric patterns…we tend to dress according to our surroundings which are rich with warm-weather blooms. So how does the woman who prefers minimalistic slant still manage to look on trend? Here are some easy tips.
Go Head To Toe Neutral
While dressing in all white or ivory seems quite natural to all self-proclaimed fashionistas, it can seem strangely daunting to others…how do you go head-to-toe without looking boring? The key is to play with silhouette and texture for a look that has visual variation and a sense of modernity. We love this chic little dress from Three Graces London (see above) as it has all of the aforementioned details…smocked waistband and cuffs and an interesting shape. The added beauty about this dress is that in really only needs simple accessories like these earrings and bracelet from Dries Van Noten to make the look beyond street style worthy.
Embellish Fiery Reds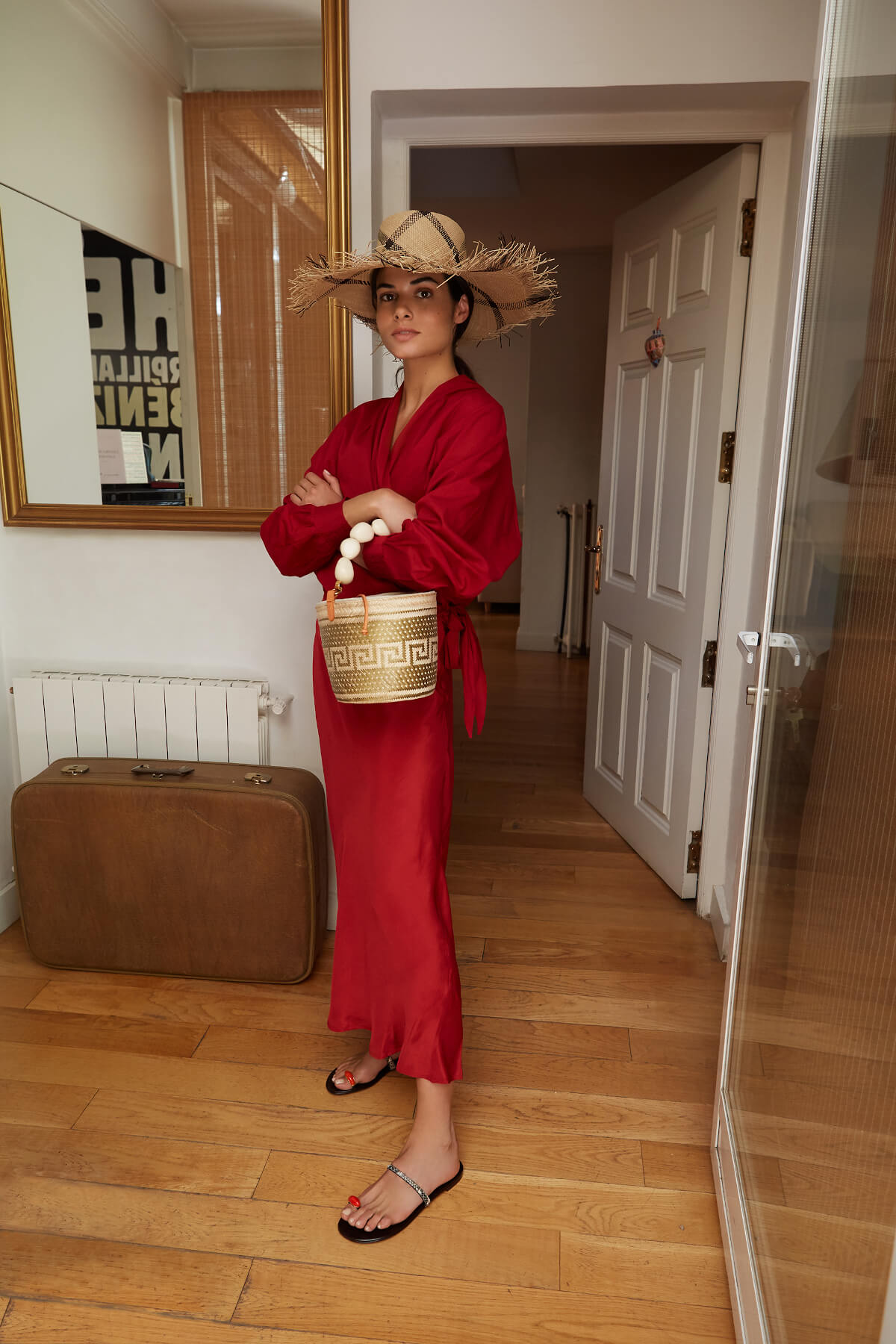 Red is the ultimate trans seasonal hue. It really never goes out of style and we love the idea of making it the centerpiece of your summer looks. Again the idea is simple…keep it solid top to bottom with versatile pieces like these from Mes Demoiselles Paris and choose styles that have some character like a tie waist or wrap front. Finish the look with styles that add design interest, some color contrast and texture like a straw hat and bag from Hatmakers and bejeweled sandals from Giuseppe Zanotti…on fire and oh-so fabulous.
Pop Those Blues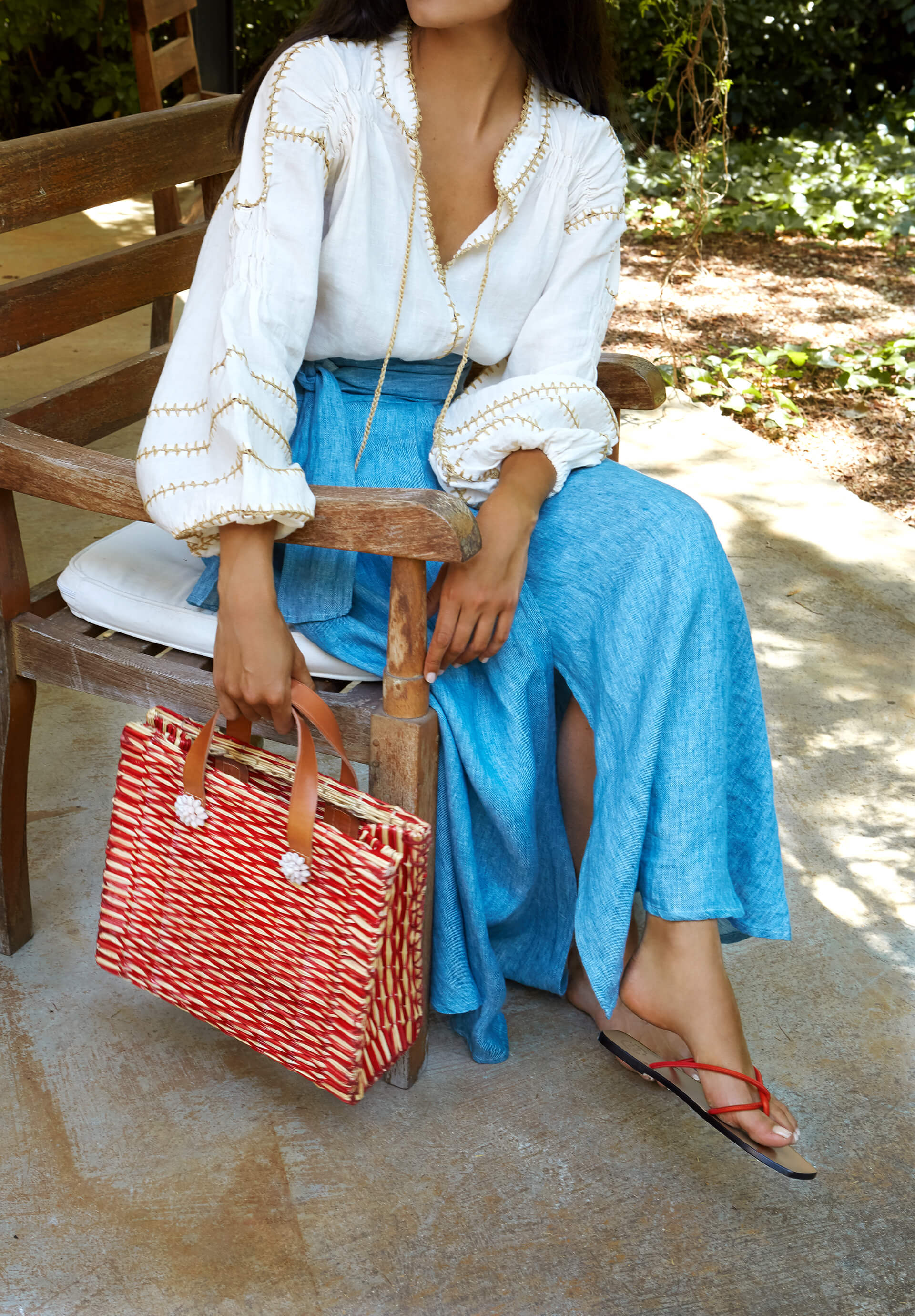 We all love denim-blue hues and most of us wear them often…they are a timeless wardrobe staple that we can't get enough of. But…because they are so ubiquitous they always require a little refresh. Try replacing your go to jeans with a denim-inspired skirt from Diega Paris and then pair with a not-so basic white blouse from Mes Demoiselle Paris (note the golden details and puff sleeves)…slightly boho with a modern twist. Then of course play with your accessories…we love the idea of adding some red to the mix with a summery shopper from Heimat and simple, yet artistic sandals from All Tomorrow's Parties…instant pop!
See Brand List for store information.