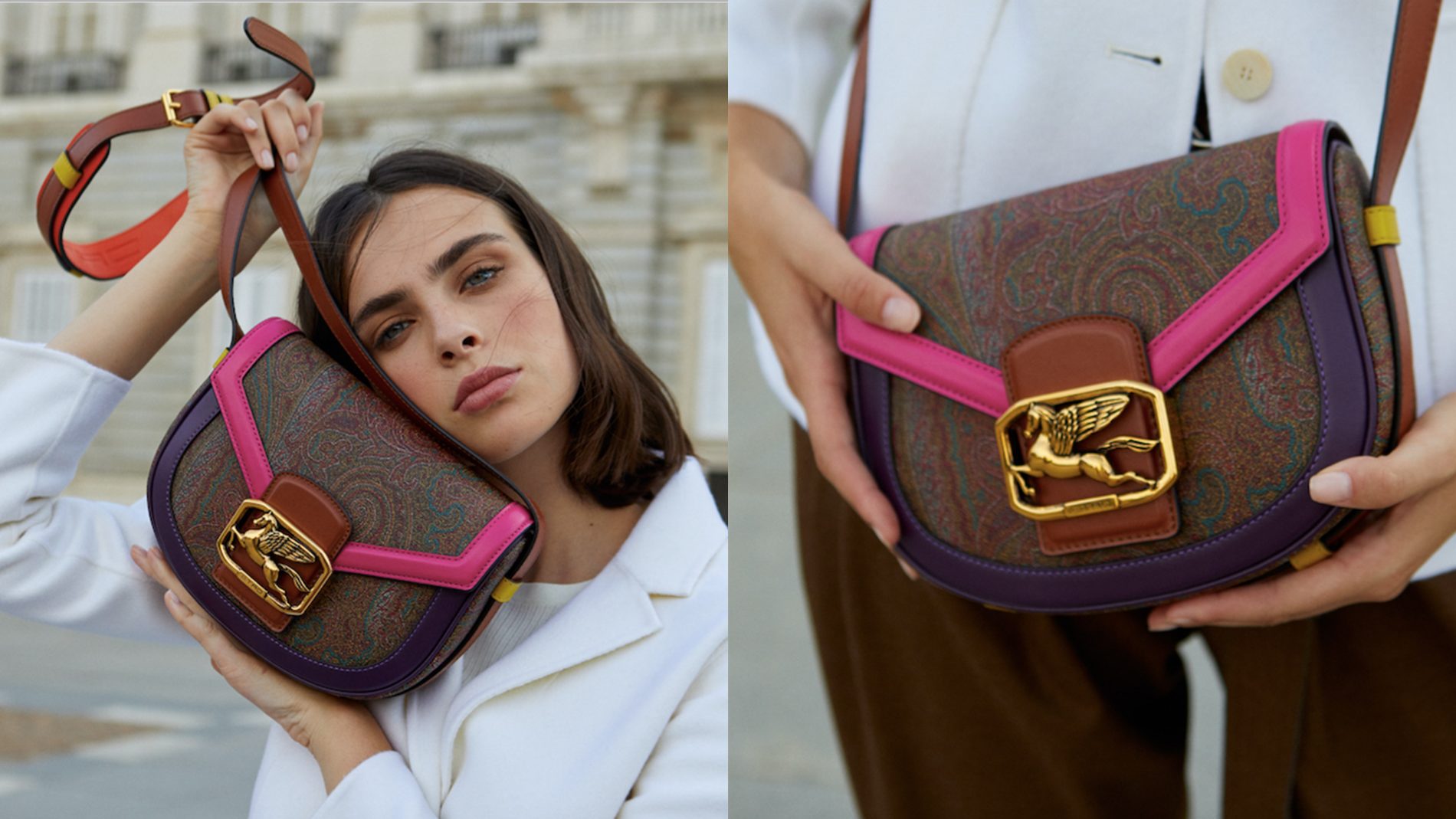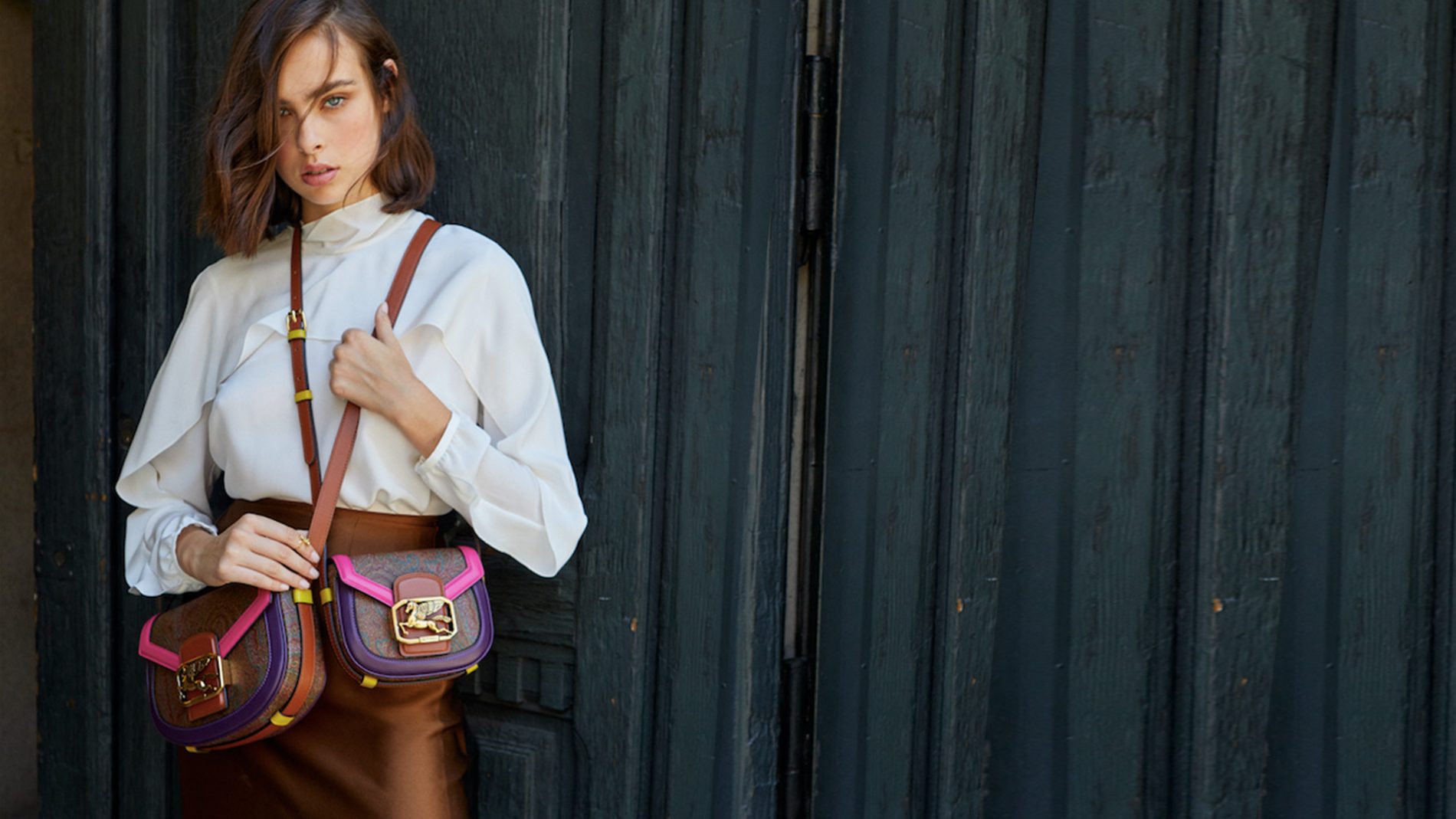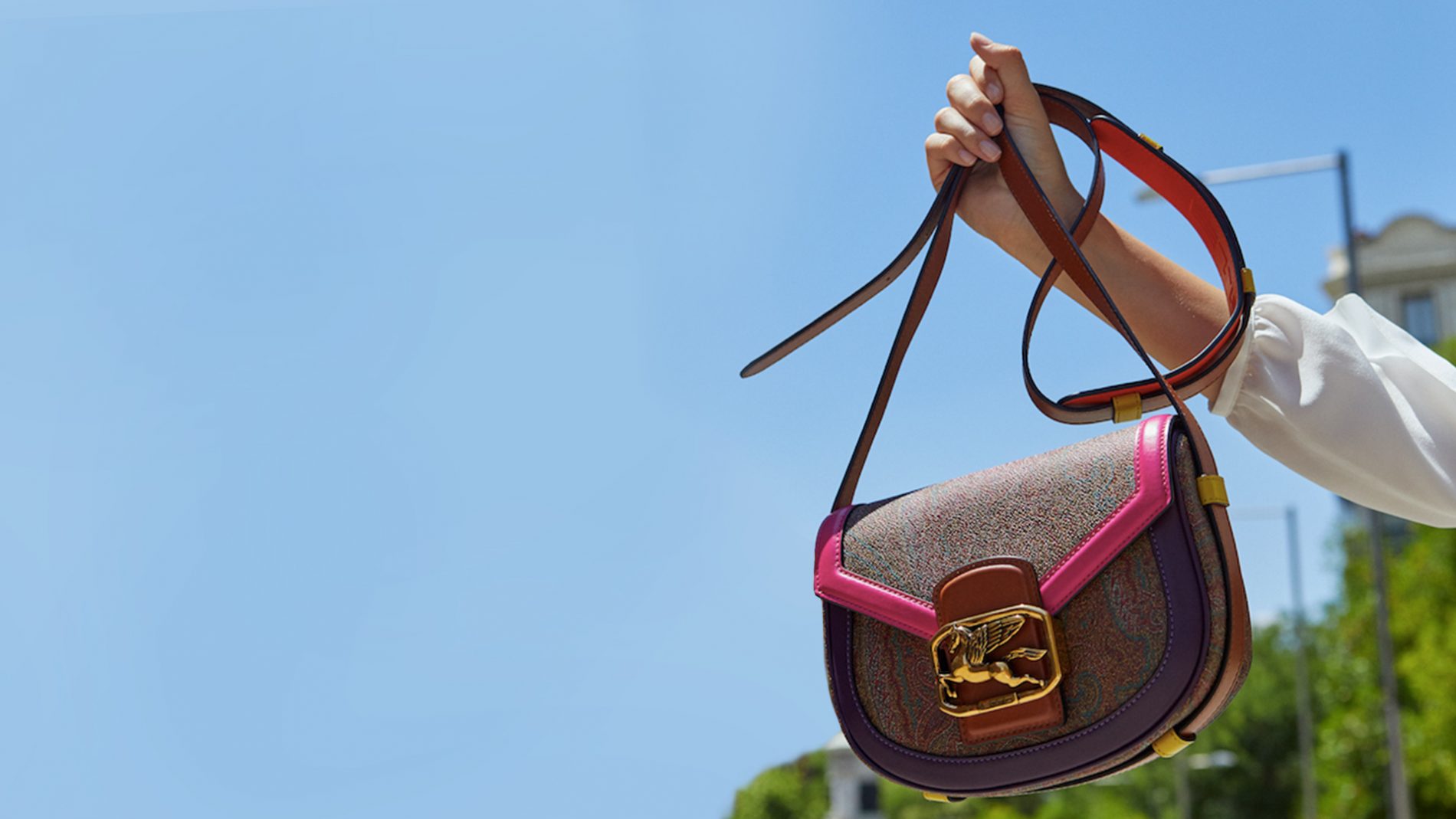 View
gallery
Exclusively Ours: Etro Pegaso Bag
July 23rd—2019
Designed exclusively for El Corte Inglés, ETRO proudly unveils a special edition of the Pegaso Bag at our Serrano 47 Woman store in Madrid and at our Lisbon  and Marbella stores.
Inspired by the Pegasus, winged divine stallion of Greek mythology, and a symbol of ETRO since 1968, this covet-worthy handbag is the re-edition of an iconic style dating back to the Eighties.
Combining the brand's signature 'Paisley' canvas with bright calf leather details, representing ETRO's institutional colors, this perfect cross body bag is further enriched with a metallic buckle in the silhouette of the Pegasus and exclusive details, such as an exquisitely embossed, logoed-leather strap, reflecting ETRO's iconic artisanal craftsmanship.
Available in 2 sizes, the Pegaso Bag x El Corte Inglés is truly limited edition and definitely won't last long.
View Gallery for Additional Images.