Experience The World Of Chloé
October 16th—2020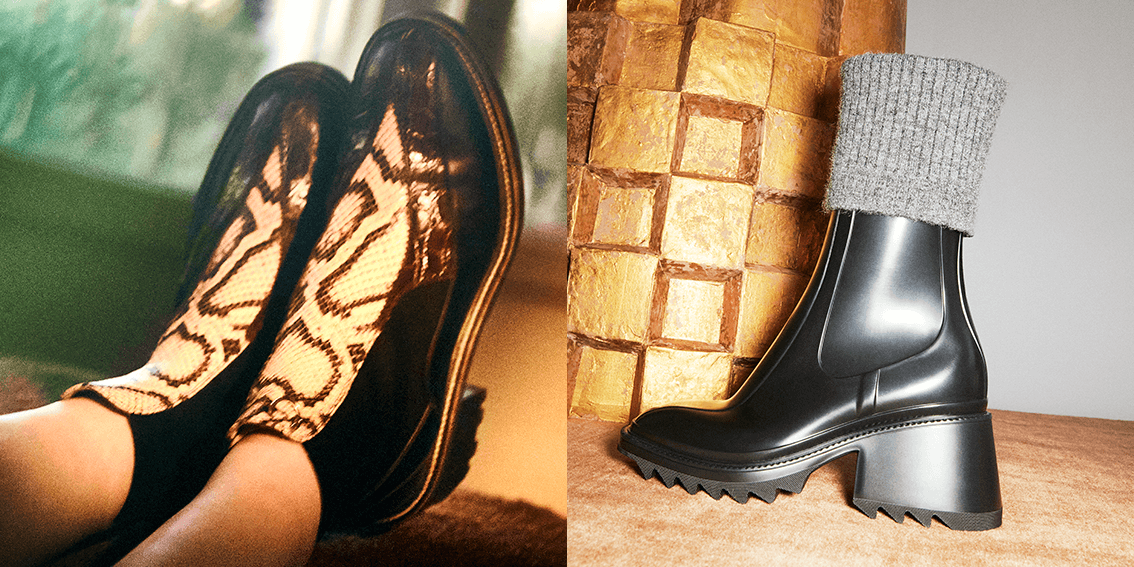 Our forever love affair with all things Chloé has no bounds, so we want to share some of the styles our personal shopping team is coveting right now.
It's Boot Weather
Fall 2020 is all about the Chelsea Boot. From the dressed-up to the dressed-down and everything in between, if you only invest in one new style, this is the one to own. Chloé's Franne Chelsea Boot is at the top of our wish list. In a traditional brogue-colored calfskin, they are detailed with an exotic print patchwork that makes them oh-so lust worthy. We love them with midi skirts for a masculine-meets-feminine vibe, but of course we plan to live in them all season long. We are also passionate about their sought-after Betty Rain Boot…perhaps the most fashionable all-weather boots we have seen so far. In PVC to conquer the elements they include a contrast mohair sock for warmth and a little extra style infusion. Who knew rain boots could be so cool. Both styles featured in the Gallery above.
The-Chloé-It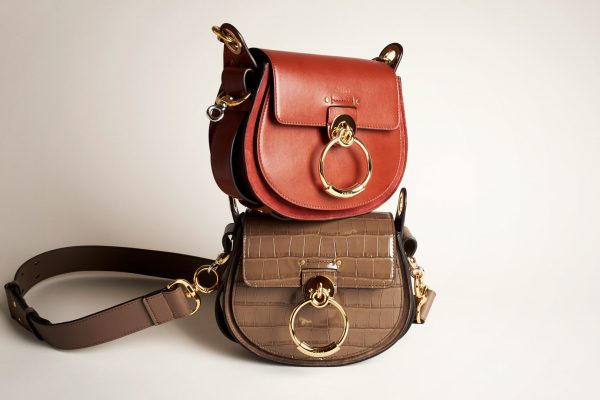 Calling all It-Bag collectors! If you don't already own a Chloé Tess, what are you waiting for? The ultimate brand icon, Tess isn't just an 'It', it is a 'Must'. We are coveting the Small Tess Bag in an embossed croc effect or bolder hues to instantly add some boho-chic to our Fall wardrobe, while its signature rounded silhouette and "O" hardware make it instantly recognizable…isn't this what an It-Bag is all about?
The 365 Day-A-Year Sneaker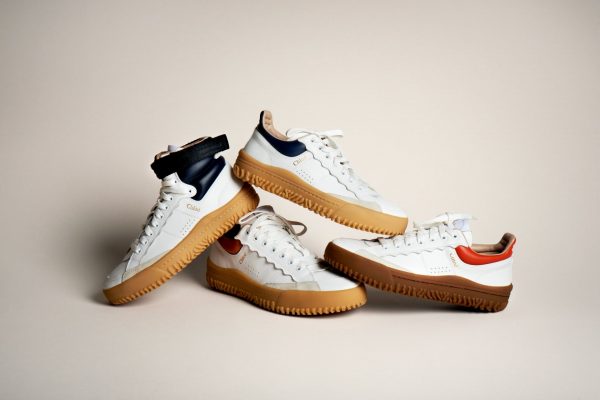 Meet Franckie…Chloé's new sneaker collection. Yes, ladies, sneakers are still on our must-have list and these chic trainers are the ones to own. The signature textured rubber sole adds a sporty element, while the scalloped upper adds a modern, feminine touch. Available in low-top and high-top styles and an array of autumn colors, these every day, everywhere sneakers can and should be worn with absolutely everything.
A-Golden-Touch
Autumn/Winter 2020 is all about chunky gold jewelry and we are 100% obsessed with Chloé's Trudie Necklace. Not only does it embody the trend, but its modern, oversized design makes it a true statement piece. It is crafted from vintage gold copper and brass, giving it a glossy, glamourous texture, while is sensual curved lines make it the epitome of femininity, with a little edge. A stunning necklace that is bold and vibrant, Trudie will add that special finishing touch you love.
See Brand List for store information.