Guys Just Want To Have Fun
February 26th—2020
Men love a uniform…suit, shirt, tie for work; tees and jeans for weekend. It is as easy as that…or is it? What happens when you just want to have a little more fashionable fun without being a full blown fashion peacock? We always say to bend the rules a bit and nothing accomplishes this as much as a good dose of Winter-to-Spring whimsy.
Update Your Sneaker Collection
Keep your favorite, classic sneakers of course, but experiment with color and pattern. Right now we are absolutely loving Valentino's Rockrunner Sneakers. A play on their iconic Rockstud Women's Collection, these bold, multi-colored trainers are subtly embellished with small 'rockstuds' around the back sole. In a fiery, camo-inspired design, these will take your brunch attire from ho hum to wow.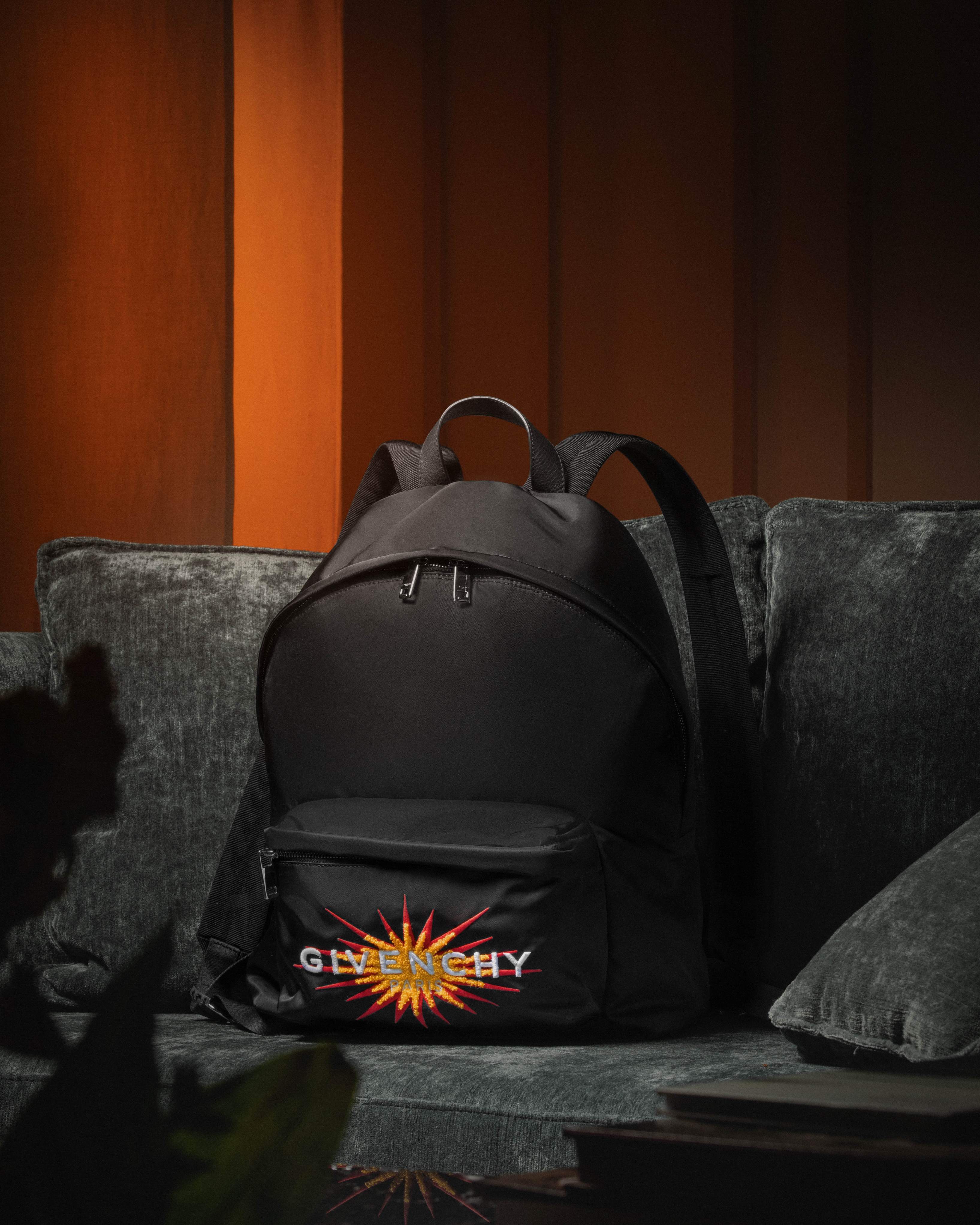 Choose A Power Logo
We know you love a designer logo as much as we do, but the new crop of man bags take logomania to another level with bigger, better and bolder versions. Our pick for making an entrance (as well as an exit), is Givenchy's firecracker-emblazoned backpack. While versatile in its simplicity, it is a subtle statement-maker as well. A perfect complement to less corporate work attire in place of a briefcase, this little touch of style personality will set you apart.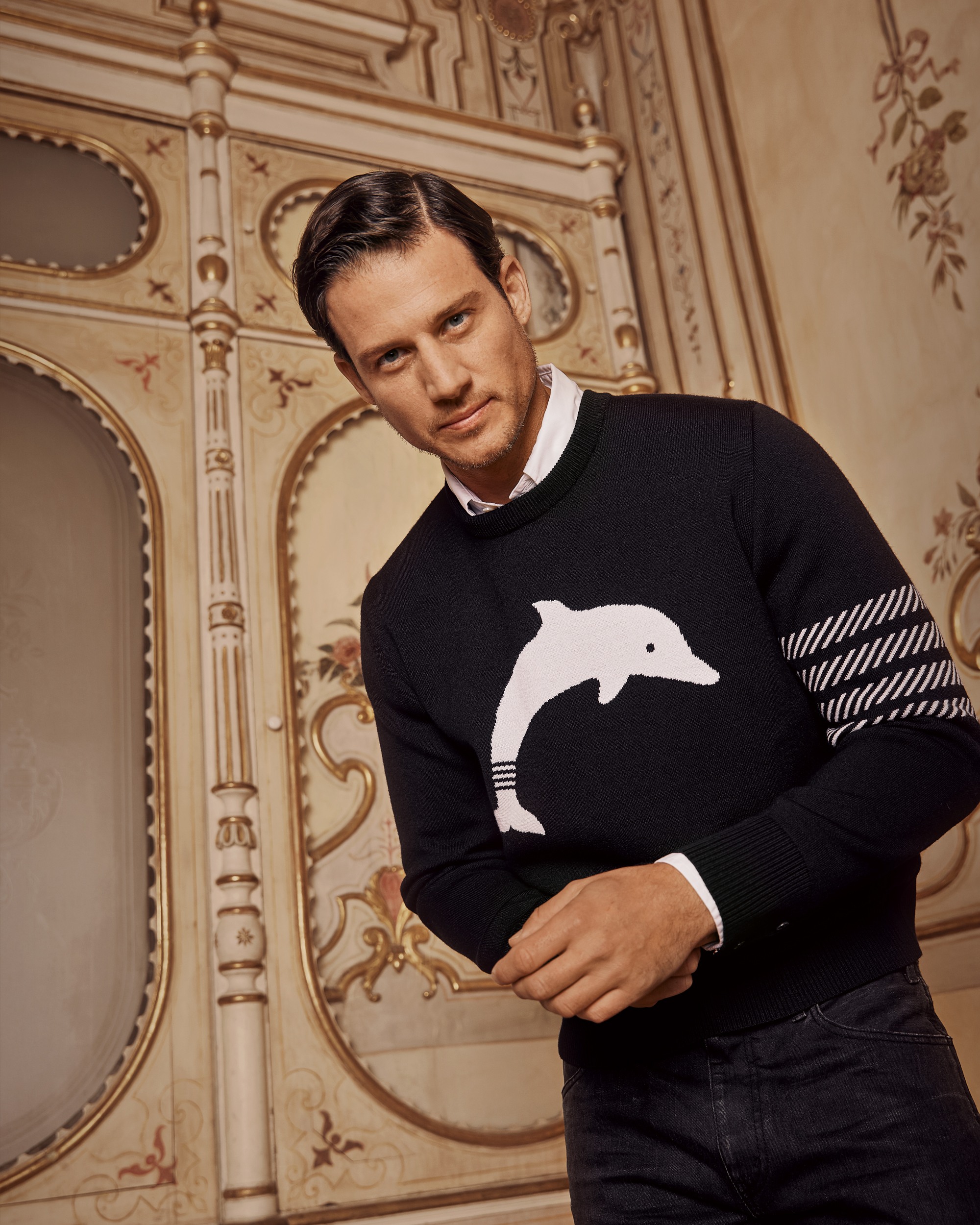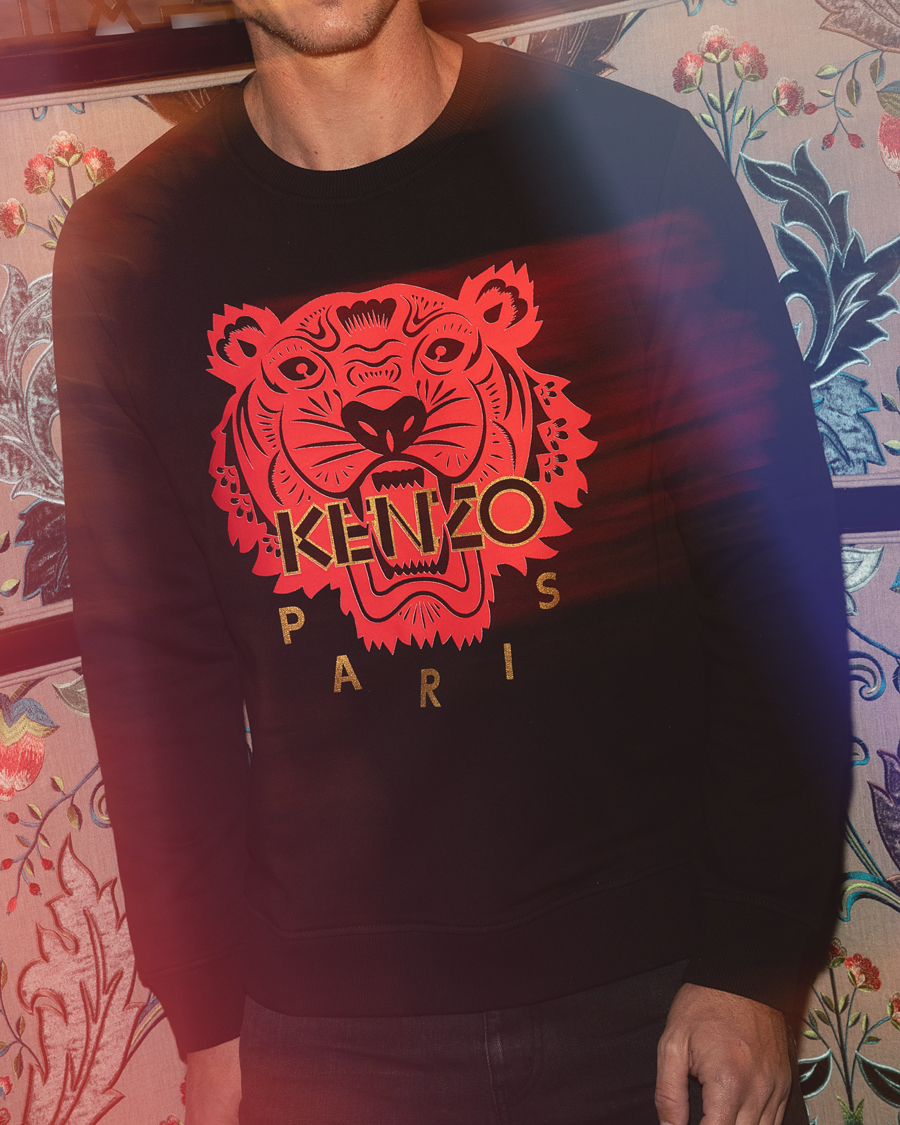 Adopt A Pet
Ok, so we aren't being literal here, but everyone loves animals and so do the designer brands. Thom Browne, the master of turning men's fashion on its traditional head, selects a dolphin as his mascot this season. Dolphins often seen as 'cute' are actually quite masculine and symbolize spirit and strength…when juxtaposed with Thom Browne's military uniform-inspired details, they become the new mark of power dressing. Perhaps the most well-known brand 'spirt-animal' is the Kenzo Tiger. Tigers represent willpower, courage and personal strength, all important aspects when it comes to creating or updating one's style IQ. The animal you wear tells a story about you (much like the pet you own), so choose wisely gentleman.
See Brand List for store information.