The High-Summer Swim Edit
August 3rd—2020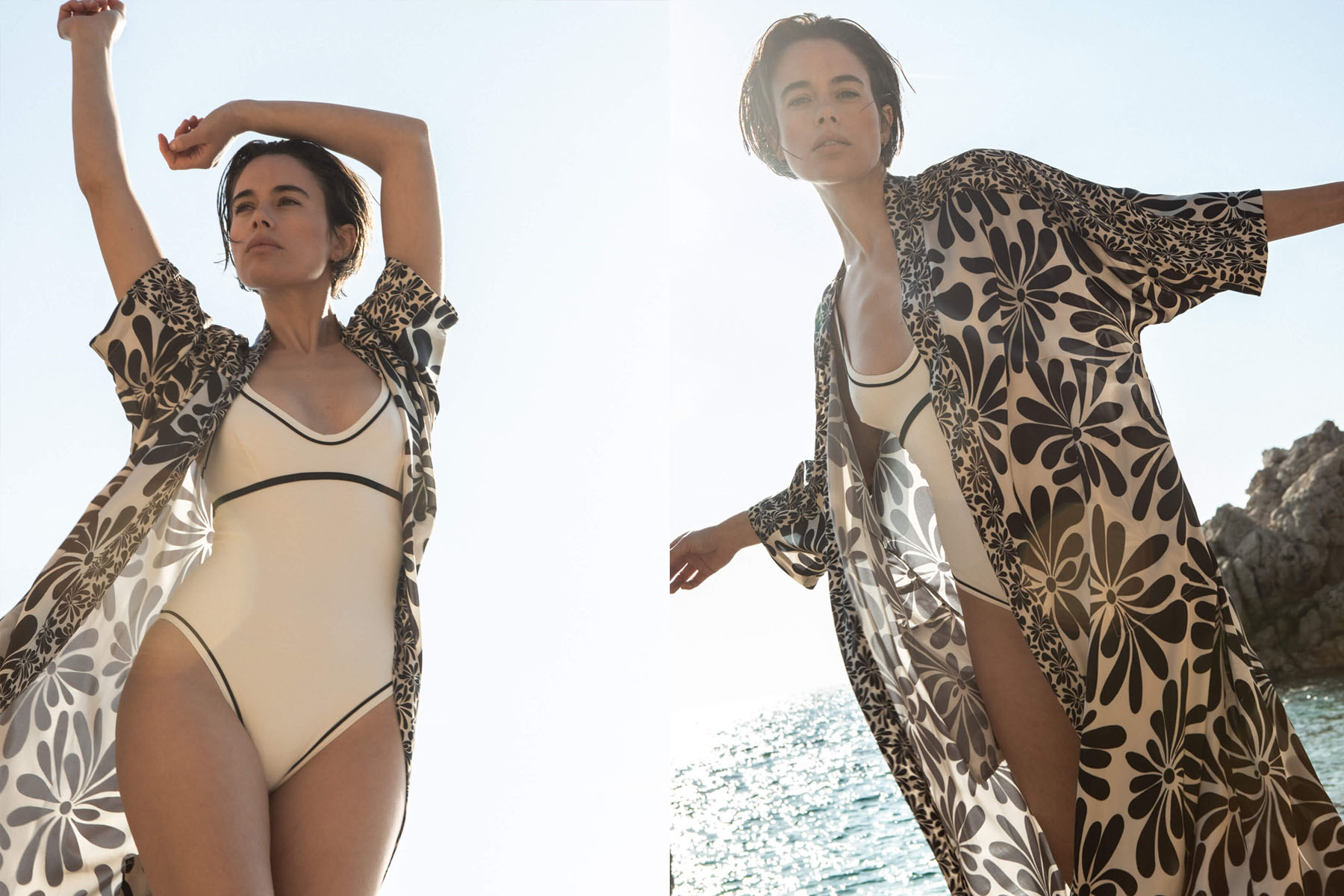 Ahh high summer…everyone's favorite time of year. And with August right around the corner, all we can think about is the beach, the pool and the chic swimwear styles we are coveting. Over the last few years, beachwear has emerged as its very own fashion category. What we wear to lounge in the sun is just as important as what we wear to dinner and why not? With so many gorgeous styles to choose from, street style has officially hit the beach.
Go Graphic
When we think of swimwear, we often think of brighter hues and floral prints, but right now we can't get enough of Barcelona brand TCN's modern, graphic styles. Simple, yet with a definitive design twist, their Two Mallot One Piece is pure sophistication. In a rich ecru with black trim, it defines your curves, while adding a cool-girl edge. We love it with their Petalo Print Kimono…femininity redefined. See above.
Maximize Your Stripes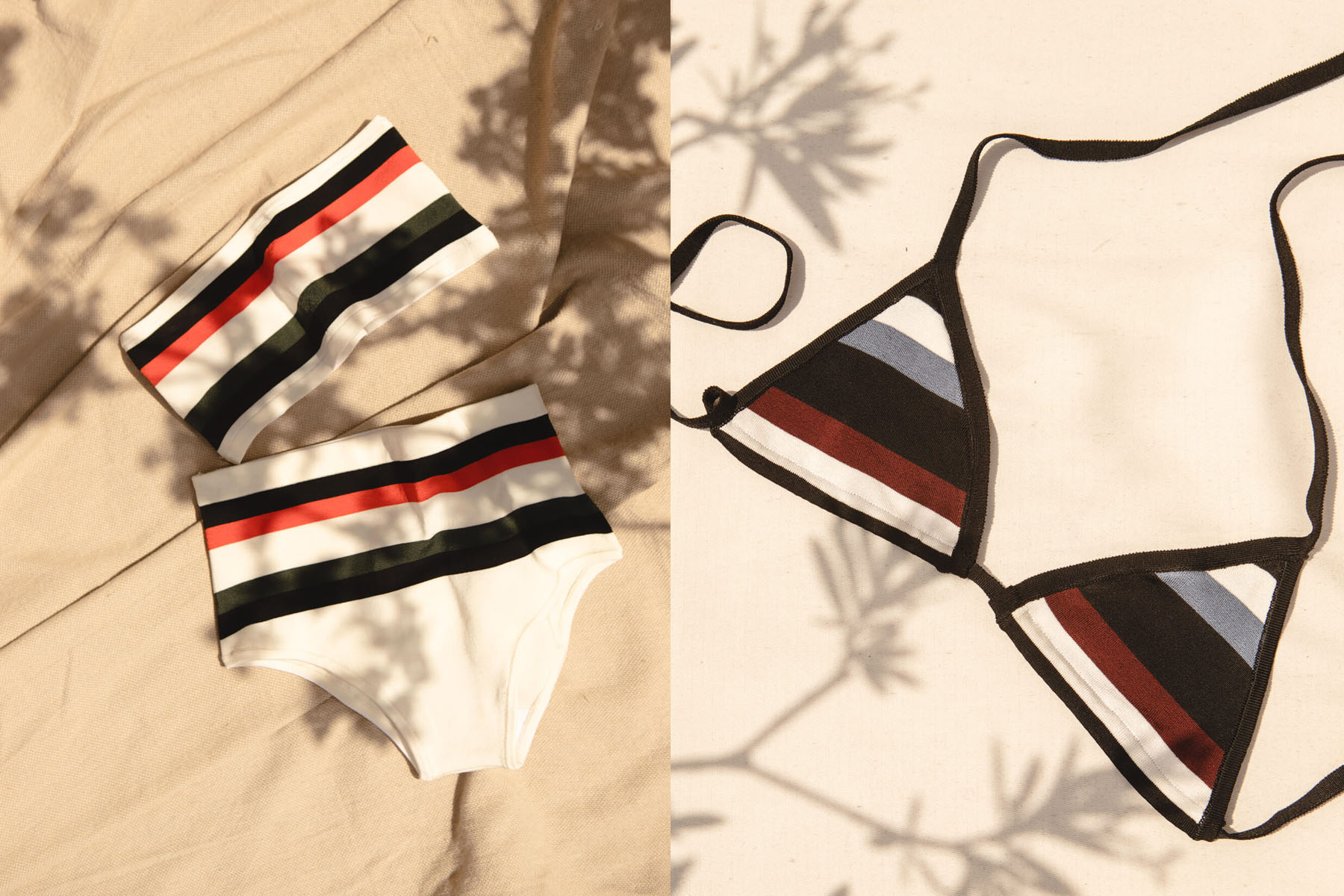 Summer and stripes are synonymous…perhaps inspired by the nautical Breton stripe, this pairing has been around throughout the fashion ages. We love a cute striped bikini, but TCN brings us styles that have a more modern edge. We love the high-contrast of the wider and thinner stripes in their Bikini Tricot Raya Cortina…sporty yes, but with a haute-style sensibility that elevates it to beach, street style status. And we can't say enough about the bandeau version…so very chic, so very now!
See Brand List for store information.