How To Become A Minimalist
August 26th—2020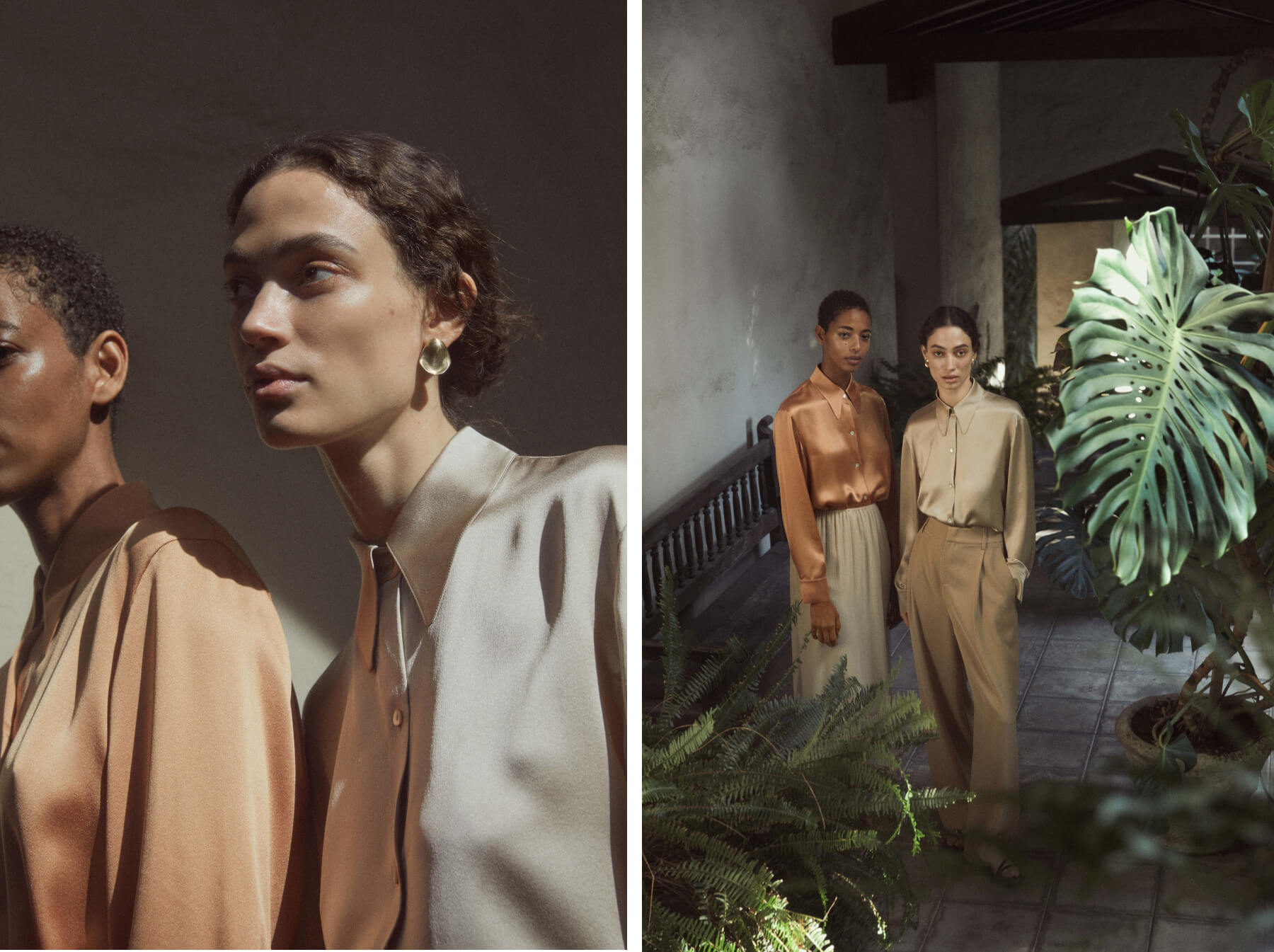 Tonal dressing should be simple, right? Well, mastering a minimal palette can often be a challenge when wanting to make a fashion statement, albeit a subtle one. There is something so special about minimal style, about paring it down so that the design, the silhouette takes centerstage…no one does this better than Vince.
Mastering Tone On Tone
While you can always go head-to-toe in one hue (think all black), we love the idea of mixing like tones for a more sophisticated and somewhat dramatic look. Vince's silky blouses in the softest of fall palettes look so chic when paired with their modern trousers (see above). The idea is simple…stay in the same neutral family, but don't go matchy-matchy. The effect…effortless style that is street worthy.
Conquering Color Blocking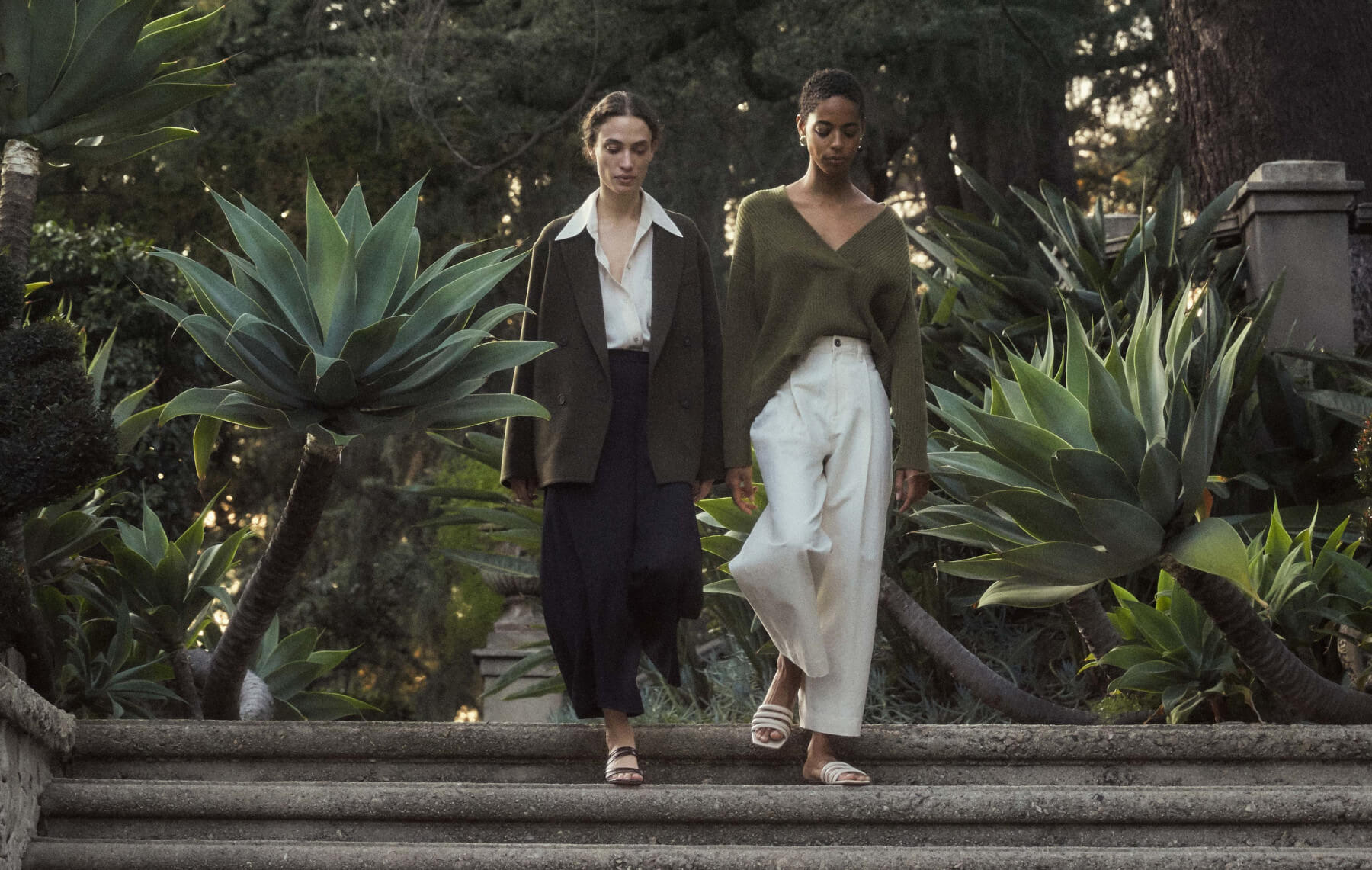 When you think of color-blocking, you think of bold hues, but combining neutral tones that have the same contrast effect can be equally as powerful. No one does this better than Vince. Start with a neutral bottom…for Fall 2020 we love black pants. Then choose a top that has high-contrast…think black with white (always chic). Now for the more advanced fashionista, add a 3rd hue…we adore the idea of a brown or olive-toned jacket or sweater (as styled above by Vince). Easy style that is 100% high-impact!
Don't Ever Forget Black On Black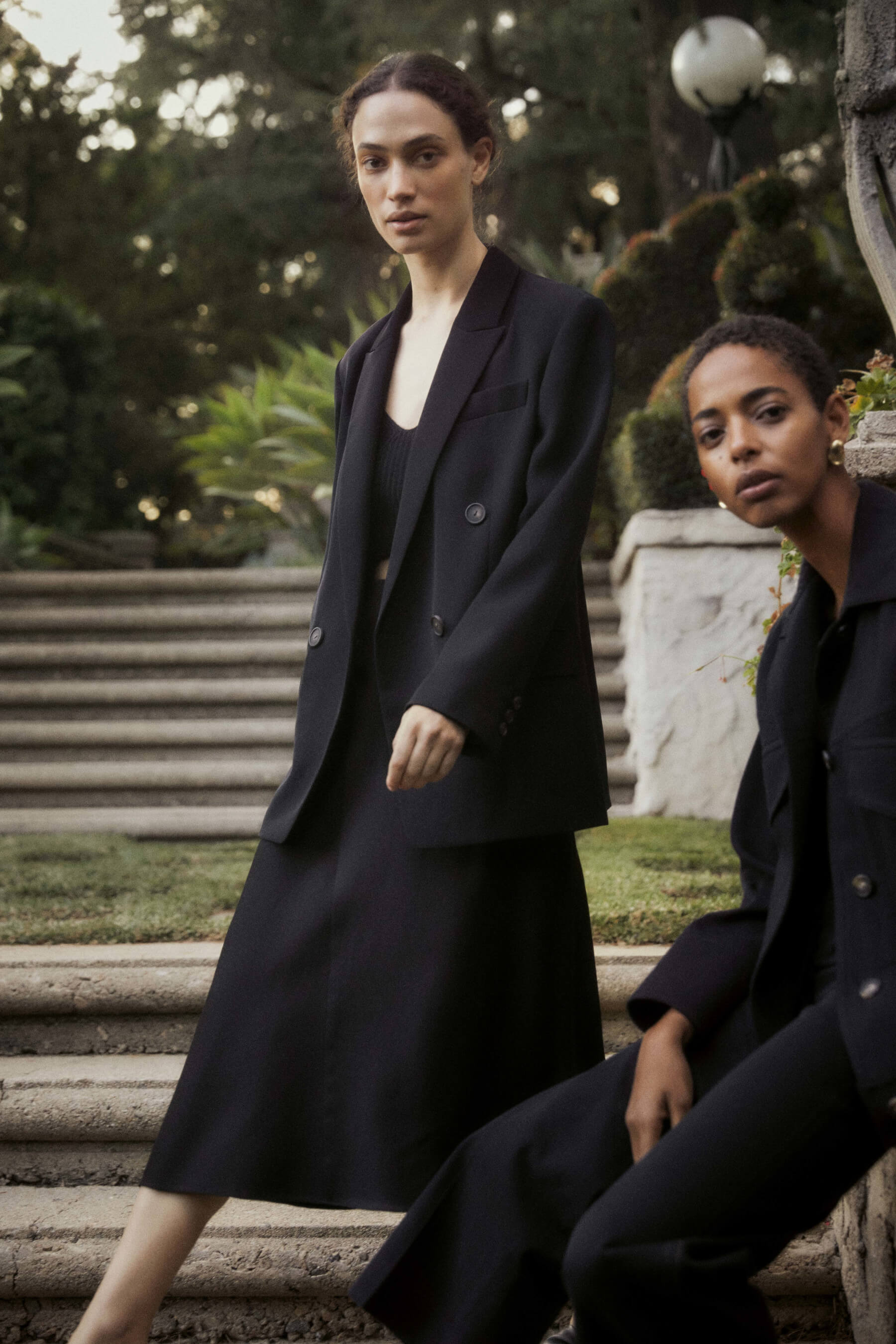 While this may seem contrary to our tips above, dressing in all black requires a special style touch. Our best advice…never play it safe. Choose pieces that you might not think work together, like a blazer over a cutout dress (as styled by Vince)….the modern suit perhaps. Or, if you prefer a more classic combination like a chic, jacket/pant duo, play with proportion and silhouette. Replace a traditional DB with an outerwear-inspired style or choose a wide leg trouser…either way the result is WOW!
See Brand List for store information.