How To Master Classic With A Twist
November 24th—2020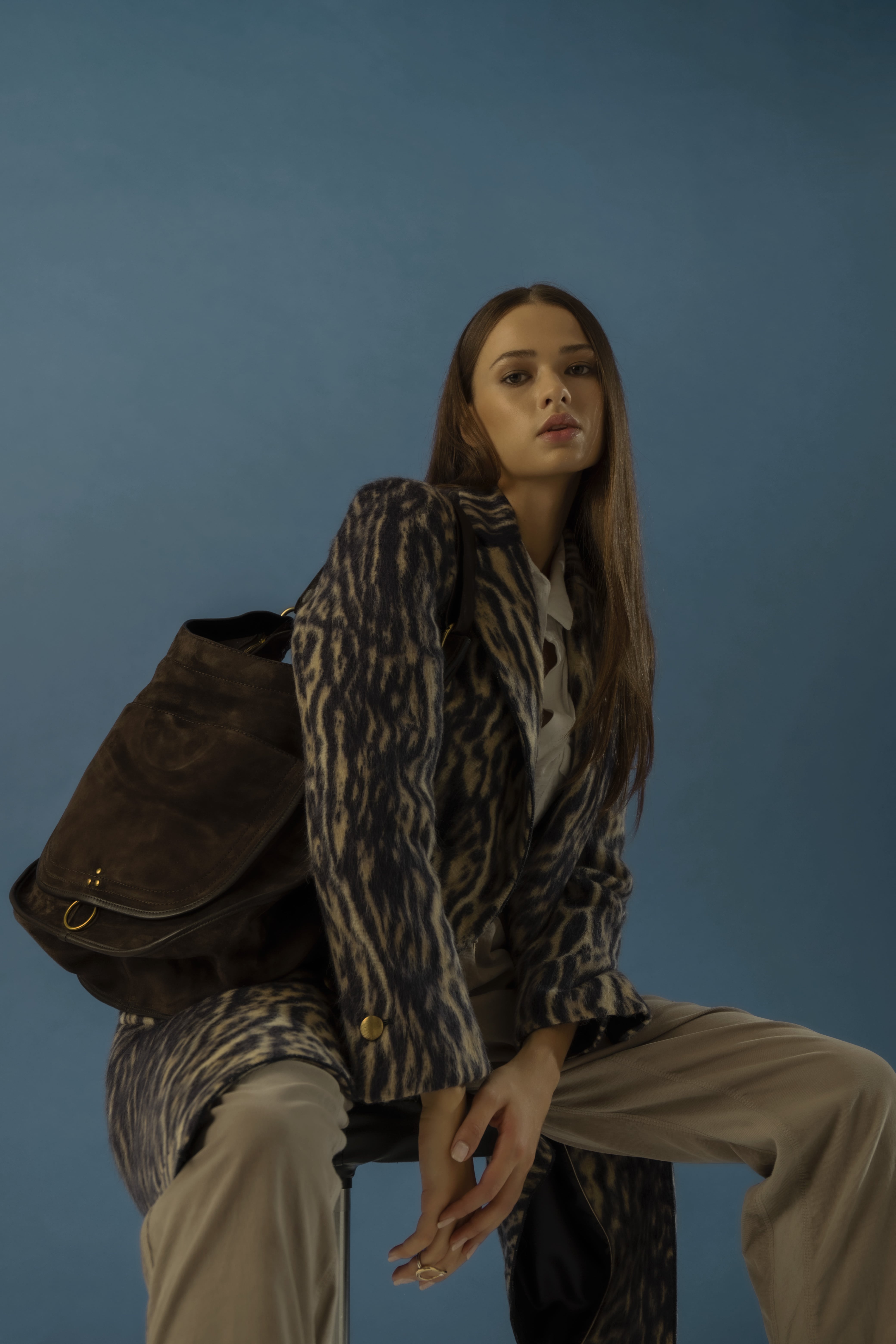 While we love a good trend, style that stands the test of time is always something we covet. There is just something so special about classic pieces, especially when they are created with a unique point-of-view. So if you want to modernize your more traditional sensibility, here are some of the looks that we believe will be in favor for years to come.
Animal Print Reinvented
We have told you many times that leopard print is now considered a neutral and of course a forever classic, but forte_forte's take on the pattern is a thoughtful manipulation of the more traditional. We love the way they describe their Double-Breasted Jacquard Coat featured above…."natural instinct with softly nuanced edges – animal patterning loses its aggressiveness and expresses light-as-a-whisper exotic metropolitan femininity". When styling this exquisite coat, we kept this in mind and paired it with effortless pieces from James Perse and a chic hobo bag from Jerome Dreyfuss…timeless style reimagined.
Proportion Play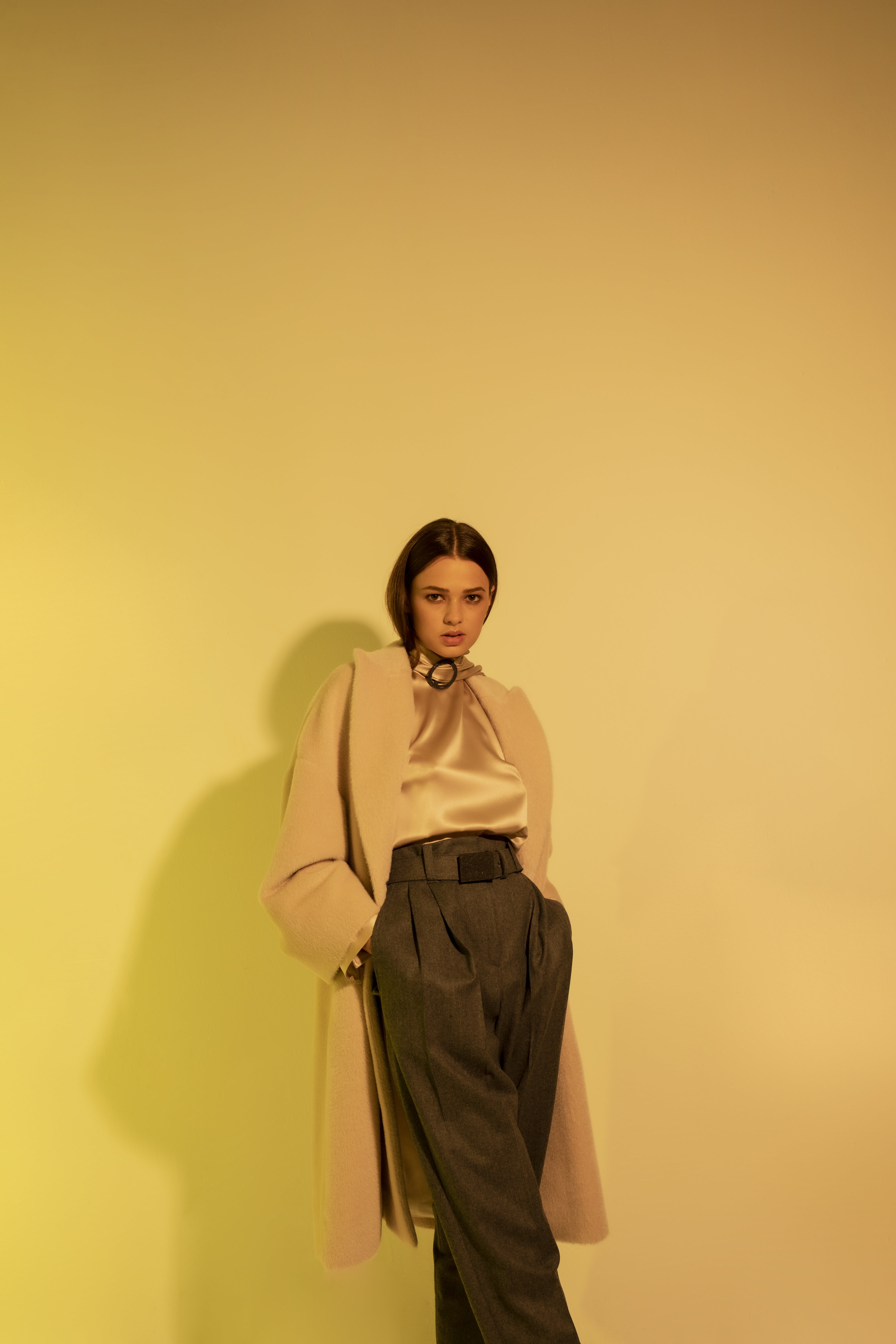 The key to modern timelessness (perhaps an oxymoron) is to seek out classic silhouettes in newer shapes or those that reference icons of the past, such as the look featured above…there is something so 'Lauren Bacall' about it, but with details that say 2020, not 1944. We are obsessed with the sensual fullness of the pleated pant, the soft femininity of this sophisticated camel coat and the jewelry-like neck detail on the satin blouse. A play on proportion that is unique, yet understated and oh so chic!
Texture Mix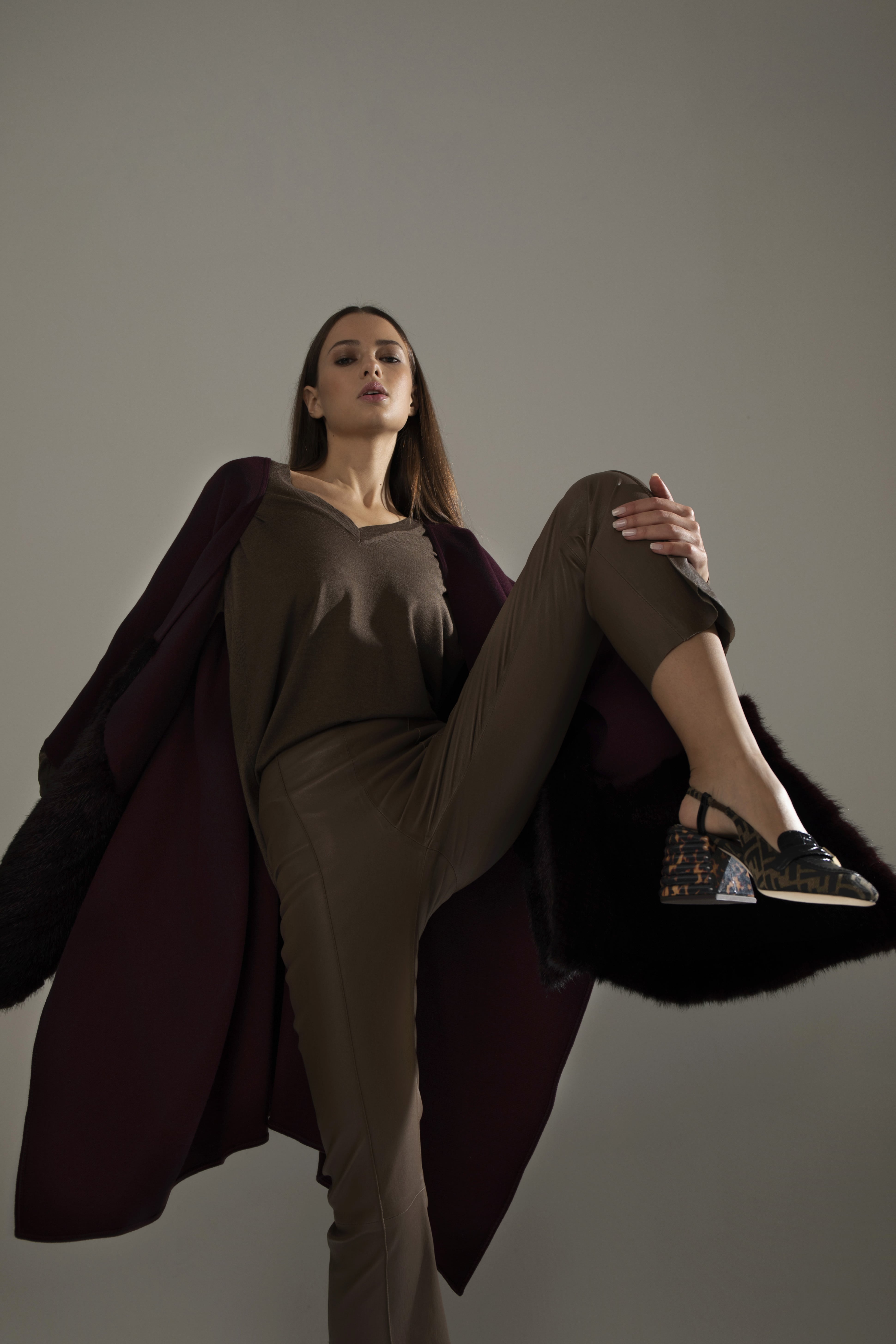 Calling all fashion mixologists, the look featured above is your dream. Now while it looks quite subtle for you style peacocks, we assure you it is not. Herno reinvents their classic cape or poncho be adding luxe fur trim…the rich bordeaux color accented by the mink detail makes this anything buy ordinary. We then paired it with leather pants in an unexpected hue from MON & PAU and added the finishing touch with a pair of tortoiseshell-heeled shoes from Fendi. The result…a mix of texture that any self-proclaimed fashionista will adore.
See Brand List for store information.