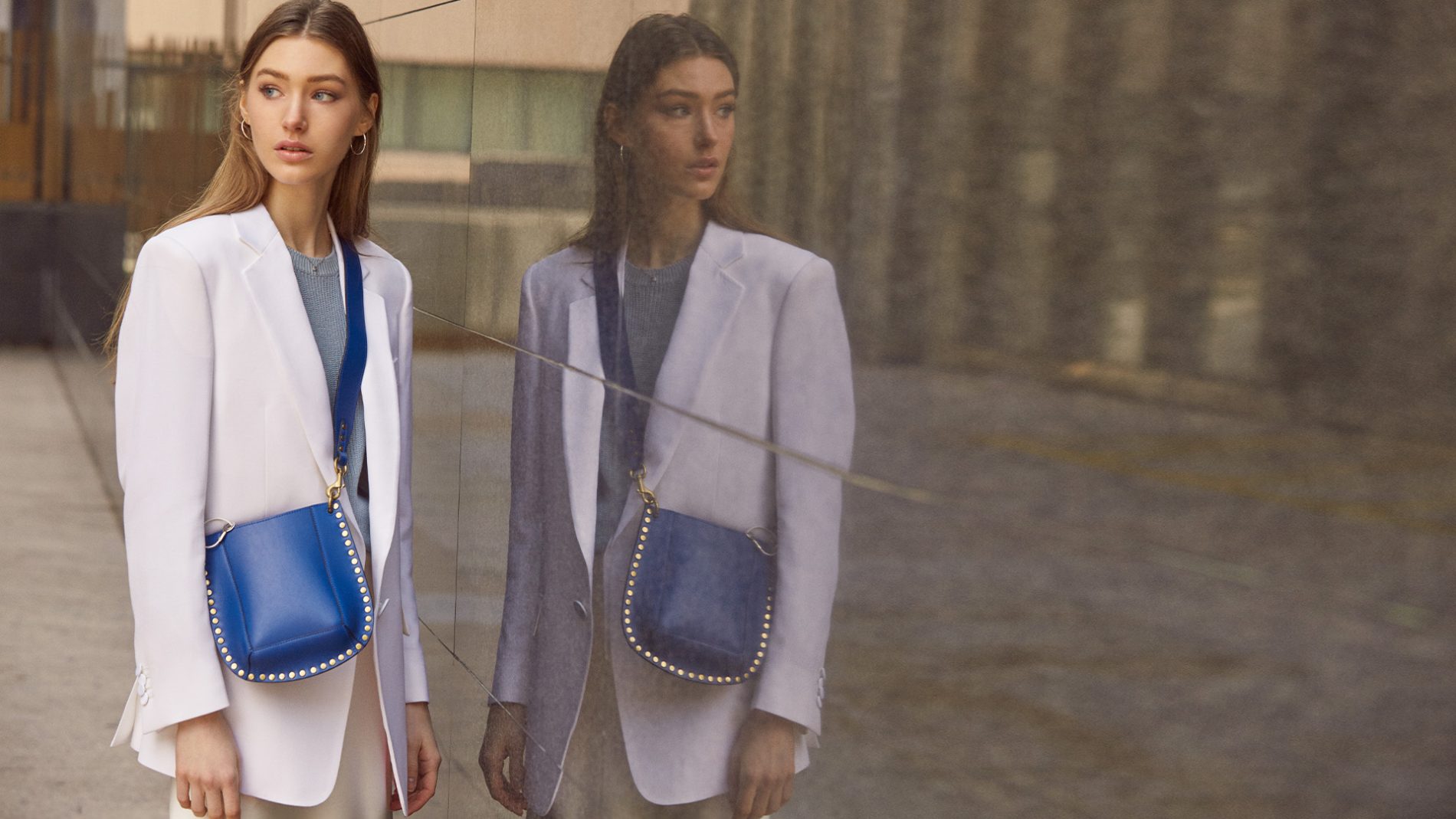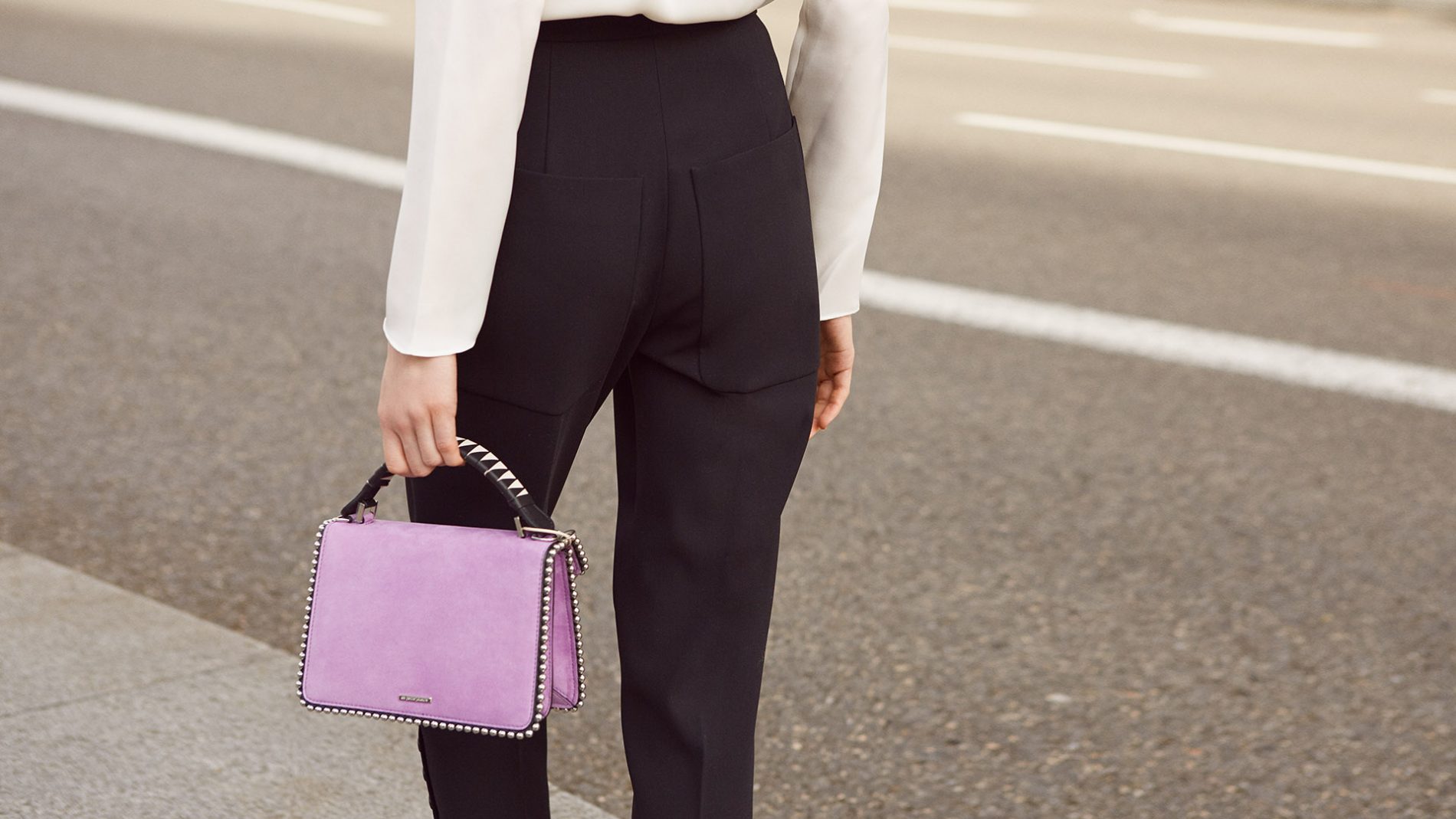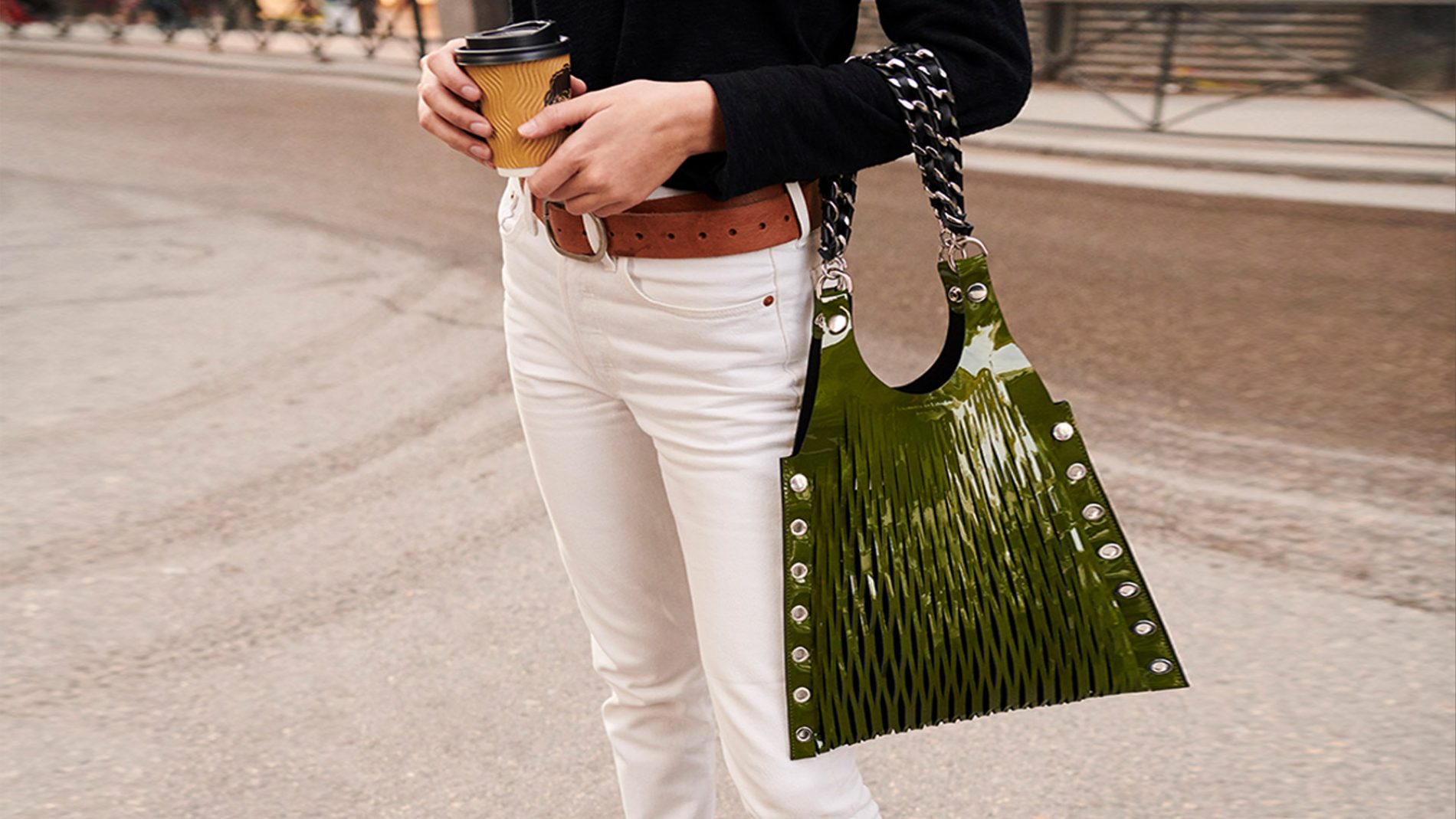 View
gallery
It-Bag Insider: Color Theory
January 9th—2019
When you think of dressing for colder temperatures, non-colors like black, winter white and grey come to mind. But…Winter 2019 challenges us to think outside of the fashion box with the introduction of pastel hues and bold tones more reminiscent of seasons to come.
If you didn't already know, Pantone's color of the year is Living Coral, a peachy, soft tone that will be sure to own the street style runway. All self-proclaimed fashionistas never like to wait for the 'right time' to wear a trend so if you want to make a major statement now, we simply love this fringed black and apricot hued, boho masterpiece from Serrano 47 Woman brand, Les Petit Joueurs. Wear it with other styles in the same Pantone-approved colors like a slip dress from Vince…so feminine, so very ahead of the curve.
Isabel Marant's new bag collection still has a bit of that Western flair we adored in 2018, but her saddle bag-inspired crossbody gets a definitive 2019 update in a delicate cobalt hue designed to brighten that #OOTD. Of course, we recommend taking the statement further by pairing with chic winter white pieces from Paul Smith and Adriana Iglesias for the ultimate moment of style contrast.
Fashion mixologists rejoice! It is time to break out that Spring-like palette with a fabulous lavender bag from Les Petit Joueurs. This perfect top handle (The Pixie) has just the right combination of charm and edge with pearl-like embellishment enhancing the shape and a graphic handle that deserves to be noticed. We know you will don this beauty with everything, but we love the simplicity of pairing it with black and white…a hero clear-cut hero moment.
When you think about the coolest girls you know, they tend to wear a lot of black, but what if we told you that green is poised to be the new black in 2019…talk about fashion history! When it comes to Sonia Rykiel's Le Batard, this bold statement rings true. Designed with a modern weave technique and hipster-inspired hardware details, this tote is one of the new year's absolute MUSTS!
New beginnings, new style mindset…this is the only resolution you need!
See Brand List for store information.
 View Gallery for Additional Images.