Jewelry To Wear Now & Later
September 15th—2020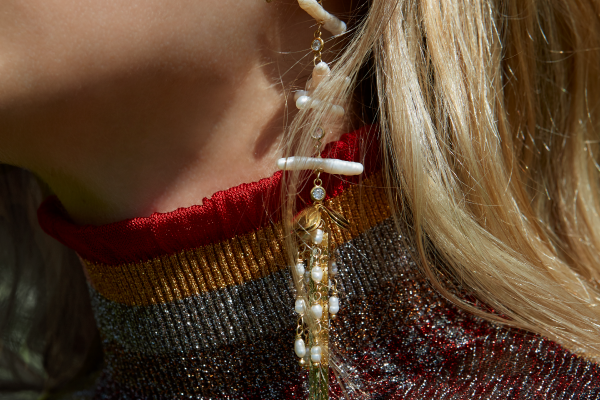 When you think of transitioning your wardrobe, you often don't think about refreshing your jewelry collection. Jewelry can be personal…the pieces you choose are a true reflection of your personality and are often seen as seasonless. Yet, with all things style, how your adorn yourself as summer moves into fall is just as important as the handbag or shoes you select.
Embrace Nature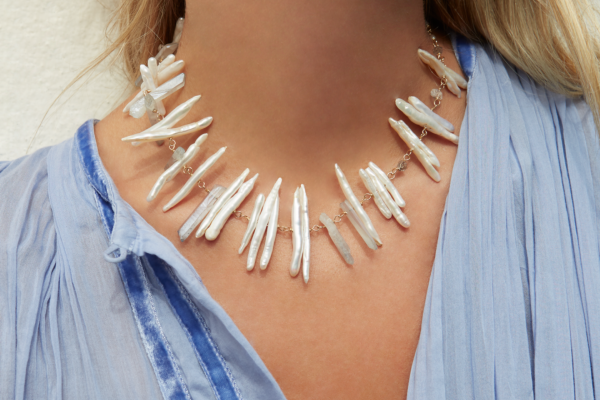 We love all things that have an organic sensibility, that embrace nature and make us feel like we are one with the world and It-Jewelry brand, Suma Cruz does just this. His creations are simply works of art. Drawing reference from the ocean, the animal kingdom and insects each piece has a dreamlike quality that makes a style statement. Mother of pearl's iridescent reflective quality is a material that takes centerstage in the new collection, and his dramatic necklace (featured directly above) feels like summer yet with the edginess that fall fashion brings.
His Pearl Earrings (as seen in the Gallery) symbolize purity, humility and good luck, innocently highlighting the beauty of the woman who wears them. Combined with touches of gold, these pendants bring together the best of each season.
Go For The Gold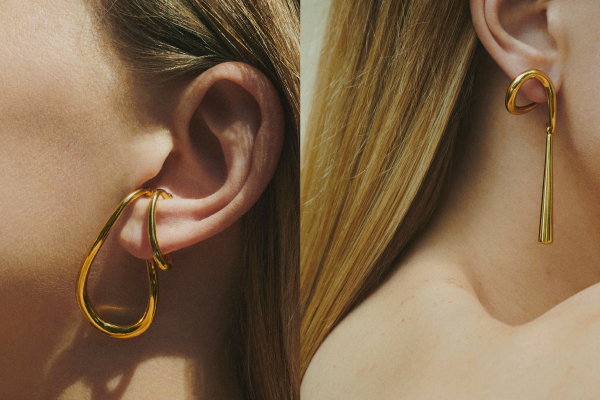 Meet Charlotte Chesnais…a jewelry brand to fall in love with. Her exploration of form is unparalleled. She creates pieces that are purely feminine, shaped like the curves of a woman. At once romantic and dramatic, her designs are the perfect update to your transitional wardrobe. Her Drop Cuff Earrings and Punk Pendant Earrings are crafted from 18k yellow vermeil gold and are so special, they are sure to become part of your timeless, trans seasonal vibe. This new collection, named 'The 5 Easy Pieces', was designed to emulate an unfinished sketch of a cross, playing with the extremities between right angles and rounded shapes, in harmony with one another and we are obsessed!
See Brand List for store information.