Keeping Time With Jaeger-LeCoultre
August 21st—2020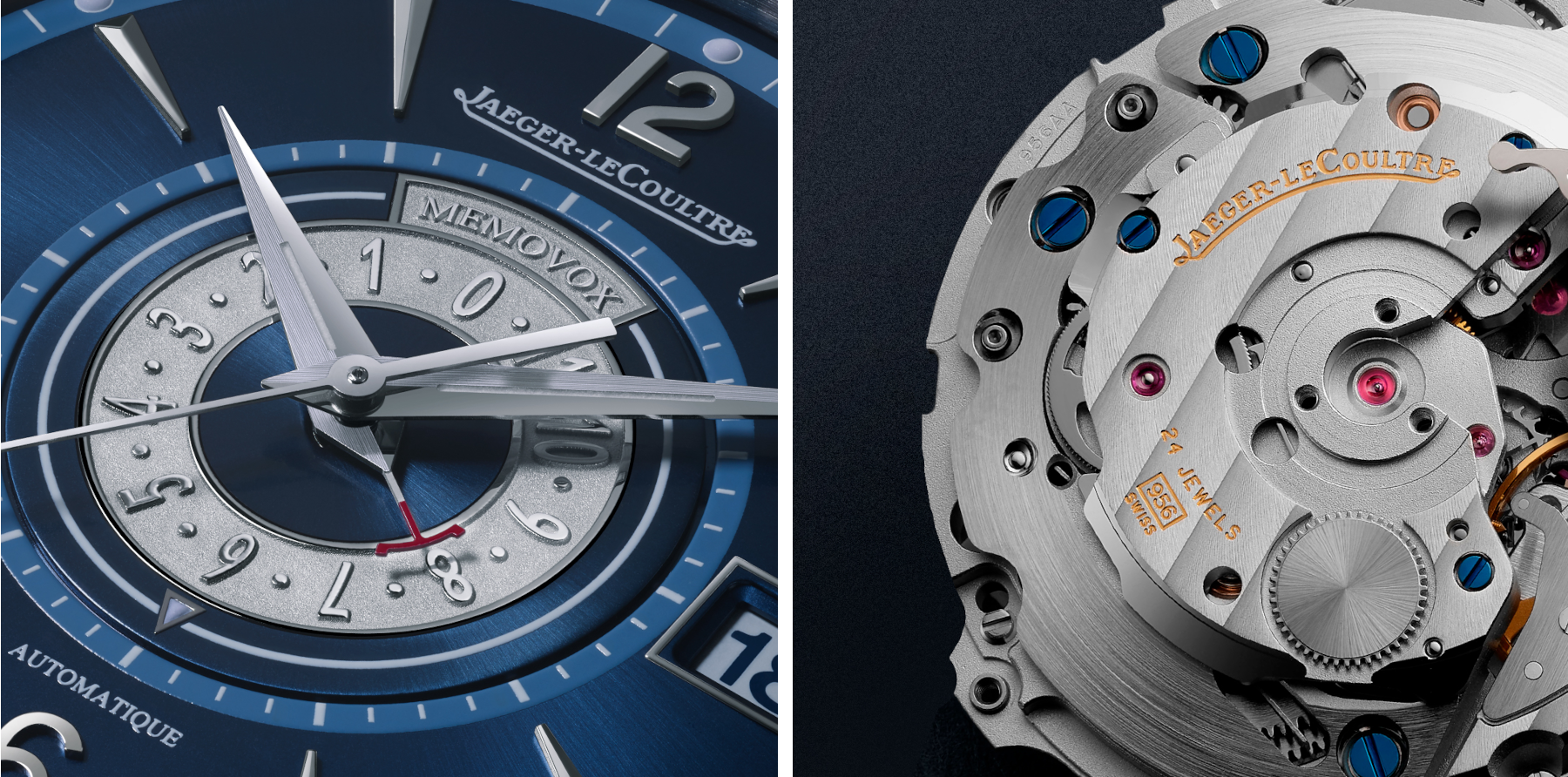 Swiss watchmaker, Jaeger-LeCoultre reinterprets one of their most iconic watches, the Memovox, combining a rich heritage with a contemporary sensibility. Designed in the 1950s, Memovox means "the voice of memory" and was originally worn by celebrities of the era like Charlie Chaplin. The new version, the Master Control Memovox Timer, pays homage to the original, but with innovative new features and a fresh look and feel.
The Heritage
In the late 1940s, Jaeger‑LeCoultre harnessed its mastery of chiming mechanisms to develop its first alarm watch and in the 70 years, with variations for both the international gentleman and underwater sports enthusiasts, it has become the standard in wristwatch alarms. The first watch emitted a sound reminiscent of chirping crickets, which was then replaced with a school bell ring, defined by a rich and balanced melody…signature design, signature sound.
The Innovation
The Master Control Memovox Timer features an updated alarm calibre, new dials and a timer. The true innovation lies in its open caseback, revealing the next-generation caliber and its peripheral bells. The visible hammer on the bell mechanism, highlights the complexity of the model as well as the degree of finetuning applied to the calibre. The timer designed to not only master time, but to predict it, is a true example of the finest watchmaking.
The Design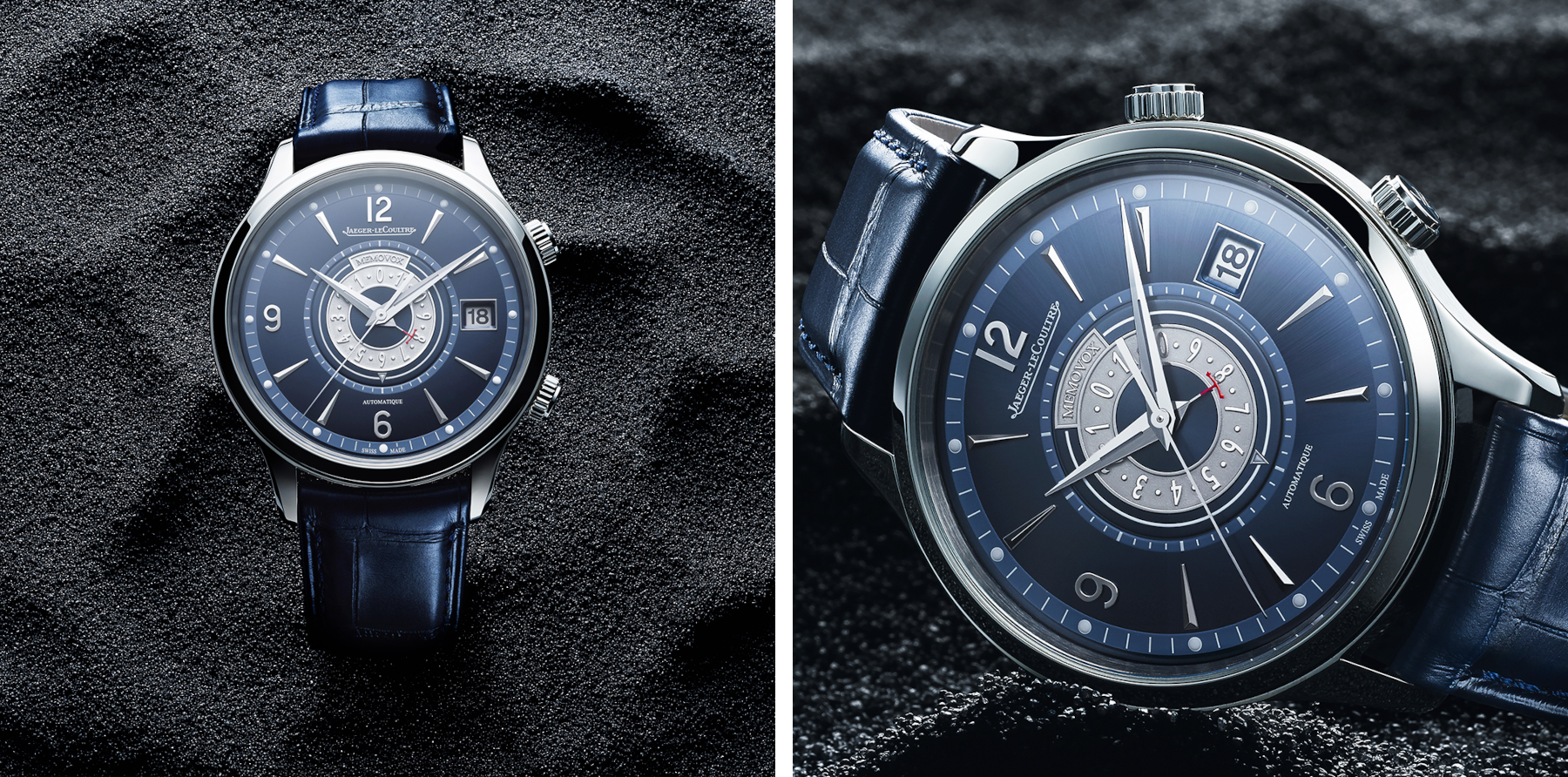 The Memovox disc, at the center of this memorable timepiece, stands out with its engraved numerals and micro-billed finish, while the sunray-brushed dial features different shades of intense blue adding a sense of depth. Exuding a relaxed elegance, this is a special timepiece you will want to wear every day.
See Brand List for store information.
See Gallery for additional images.