Miu Miu's Casual Side
October 6th—2020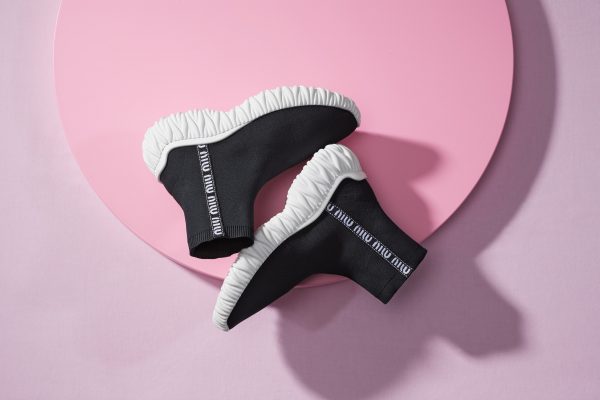 Miu Miu, known for its coquette view of fashion, exposes its casual side with a sneaker collection only the Maison could design. Marrying an haute-modern view of style and a street-savvy, technical side these are the fashion trainers that every true fashionista will gravitate towards.
The Design
All of the styles are constructed with a knit upper and a bold, distinctive, embossed rubber sole, making them instantly recognizable. A sleek silhouette that takes on the shape of your foot allows for comfort, while adding an almost avant-garde flare…think sock boots/shoes but with more structure. Logo taping on several of the styles adds that logo-mania touch that will never be off-trend.
The Special Details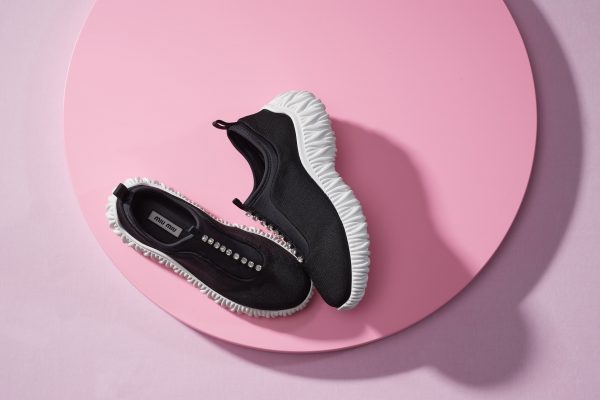 These wouldn't be Miu Miu without some sort of embellishment and their crystal-studded slip on sneakers are the ultimate expression of the brand's vision. This tough-meets-sweet style, lets your inner girl shine while allowing your more practical side to take the lead. Function, form and so much more!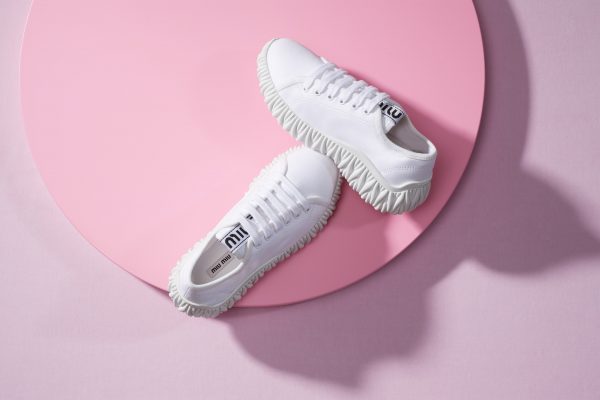 Most of the styles have a graphic black upper and white sole, but for the woman who prefers something a little less high-contrast, their all white, cotton gabardine, lace-up version is pure sneaker perfection. With just a subtle black and white logo tape on the sneaker tongue for added impact, these will surely feed your classic sensibility, while making your most stylish side soar.
See Brand List for store information.