The New It-Bag
June 11th—2020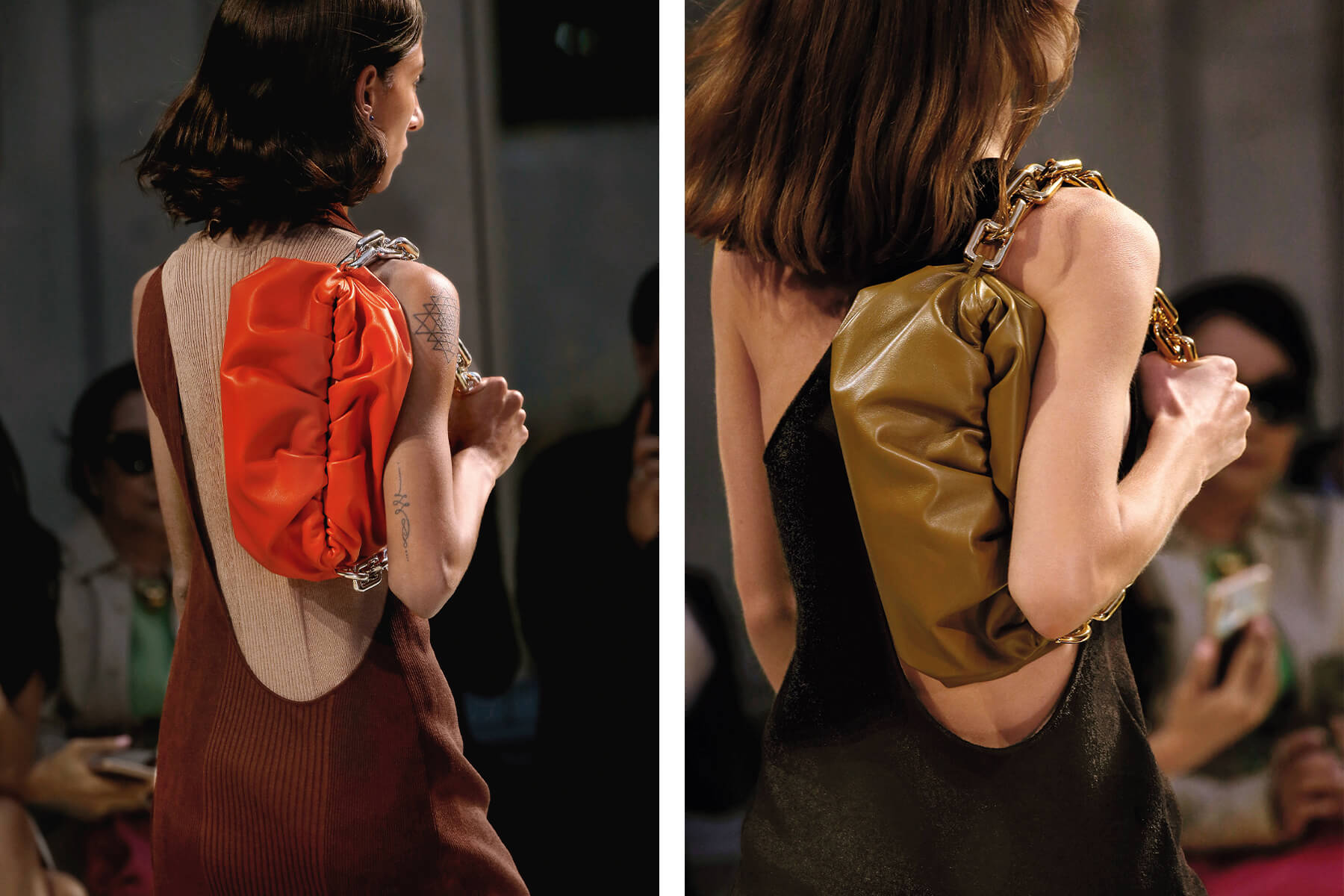 The term 'It-Bag' was coined in the 1990's to describe the world's most sought-after handbags, and an illustrious history it has been. From Gucci's Jackie Bag, named after Jacqueline Kennedy Onassis to Chloé's padlocked Paddington Bag, said to weigh 3 pounds, each and every It-Bag has one thing in common…the obsessive desire to possess it.
Introducing the latest phenomenon in It-Bag culture, Bottega Veneta's Spring 2020 Chain Pouch. Their iconic pouch has been updated with a glamourous metal link strap and a slightly more linear shape with juxtaposes beautifully with the ultra-soft folds created by its lightweight, supple Vitello Nappato skin. The metal strap is an overtly modern with its clean, yet chunky square-rings and was conceptualized around the hand-craft used in making fine jewelry. Each chain link is sculpted individually via an electroforming process before being assembled into a strand and polished by hand…think couture for handbags.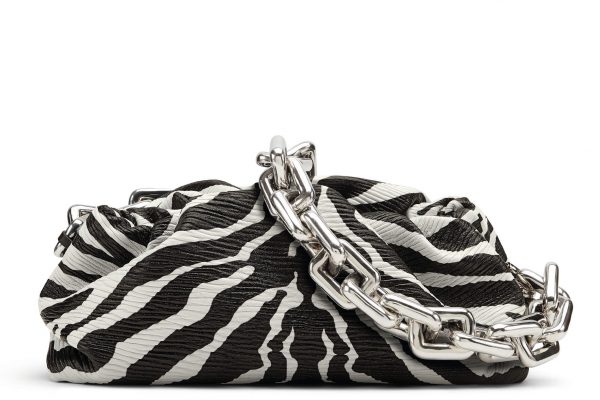 Available at our Castellana Store in Madrid in covetable solid hues (as seen above) and an elevated, hand-embossed zebra-lambskin, the Chain Pouch is the It-Bag to own this year.