Pattern Mixing 101
July 27th—2020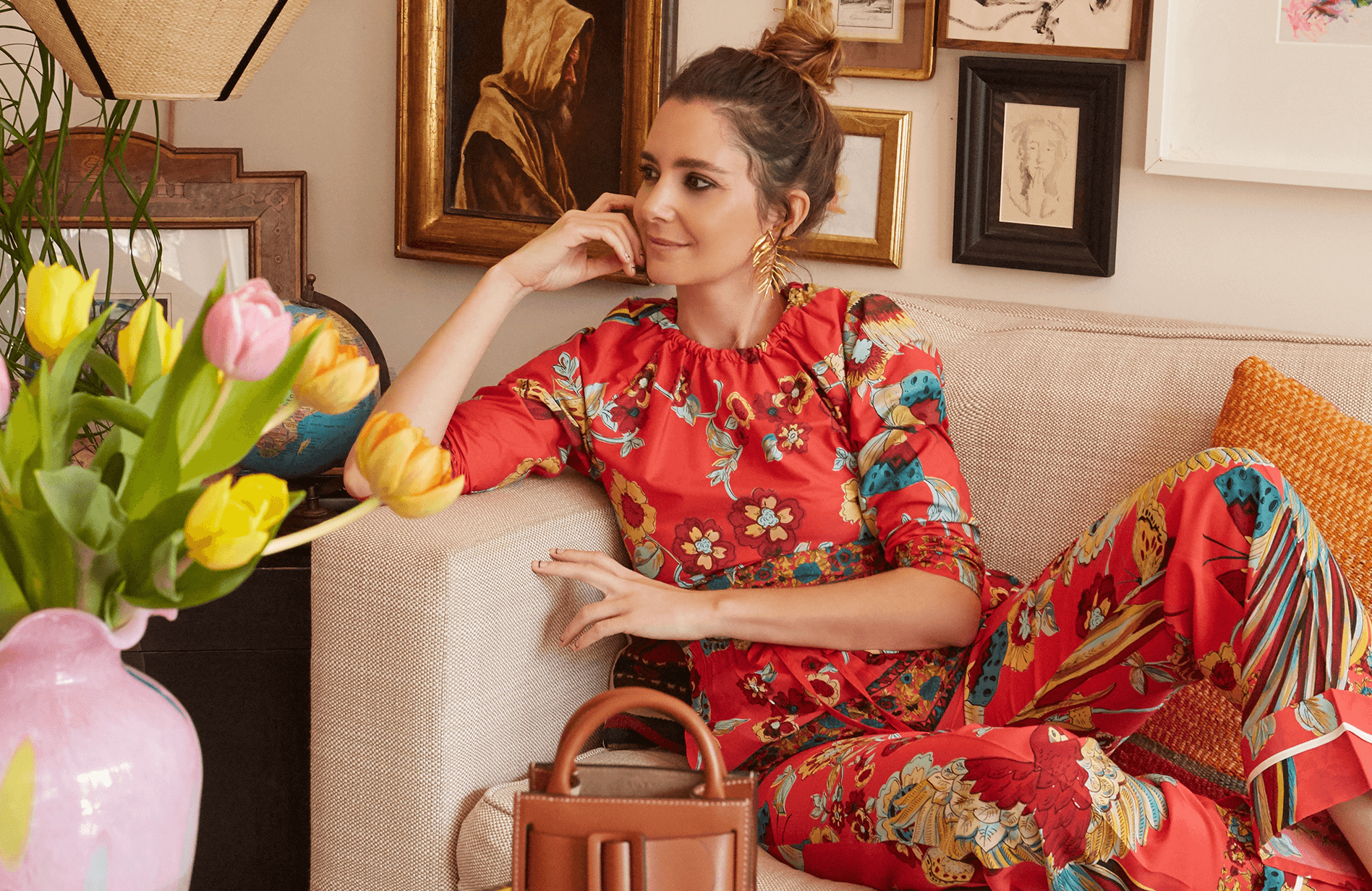 Mastering the pattern-mix is a style skill we love to talk about. Perhaps one of the most daunting ways to dress-to-impress, there are some simple tips to keep in mind as you create each and every dramatic #OOTD.
Keep The Base Tonal
Starting with one main rich hue is a great way to dip you toe in the fashion water…pattern-on-pattern for budding fashionistas. One of our favorite mixed looks of the season is from RED Valentino. We love their Birds Of Paradise In The Forest Pajama Pants worn with their matching, yet unmatched floral pattern blouse (see above). The red, solid ground provides the illusion that the pieces are the same, while allowing you to express your inner style-mixologist without offending the fashion gods.
Mix The Bold With The Subtle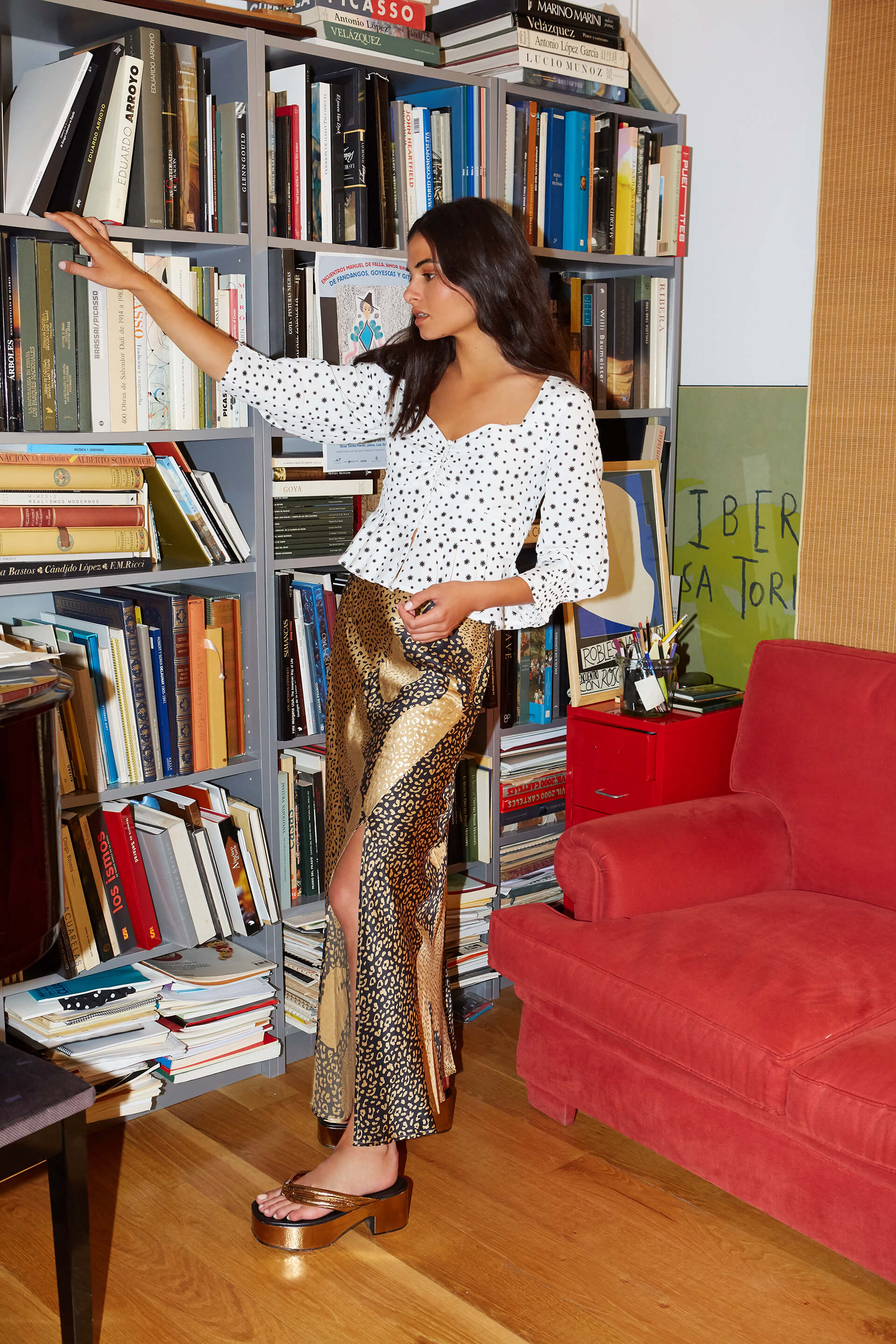 When really spreading your pattern-mixing wings, you want to put pieces together that are perhaps less obvious to the style-newbie. Make bold choices like paring Rixo London's already pattern-mixed, leopard-on-leopard print Parker Skirt and their Mini Star Blouse. So why does this combination work? Again, there is a tonality to the look, with the blacks in each print tying it together, but the main reason is that one pattern is quite bold, while the other is a bit more subdued. Lastly, the patterns have a similar shape…the spots of the leopard and the small stars feel the same, even though they are not.
Forgo The Mix But Make A Statement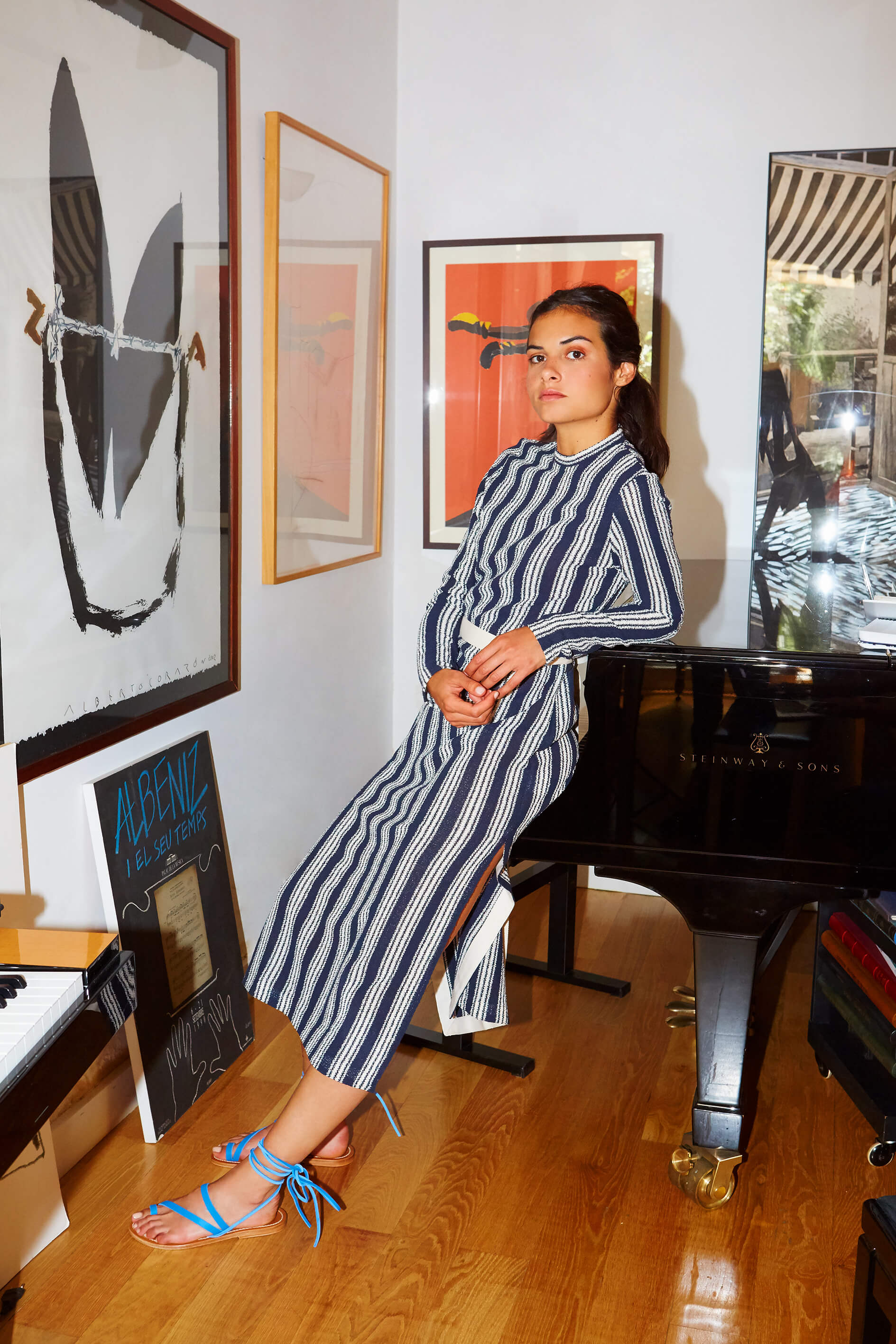 Ok, so you tried pattern-mixing and it isn't for you…how do you still have the pattern-worthy street style moment? GO BOLD! Don't choose a safe print. Don't choose a ubiquitous floral pattern. Try this statement-maker from Three Graces London instead. Their Verena Dress isn't for the wallflower. It has a graphic effect that gives it some edge while still having that summer feel…power, confidence and next-level pattern all in one chic little dress.
See Brand List for store information.