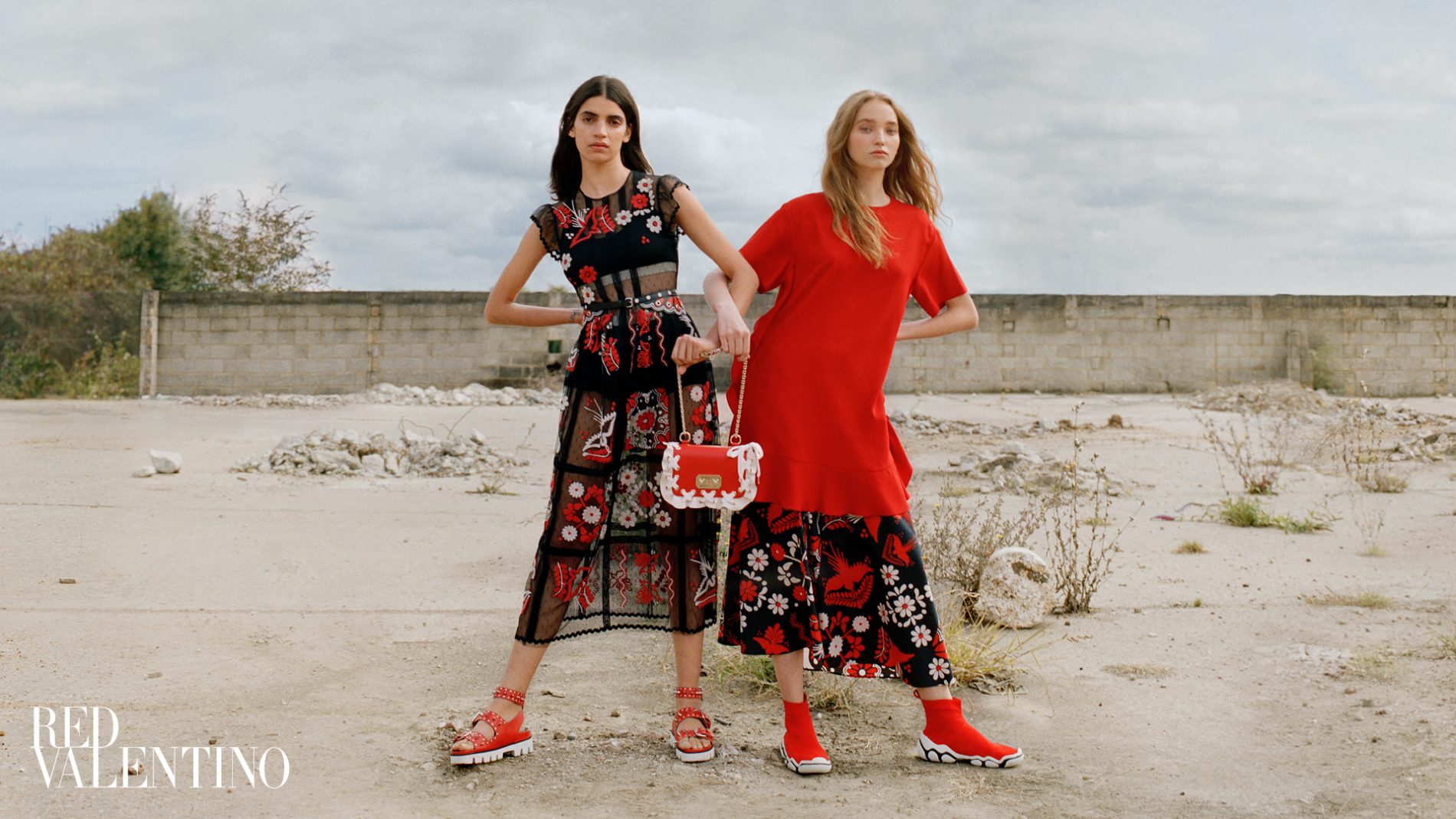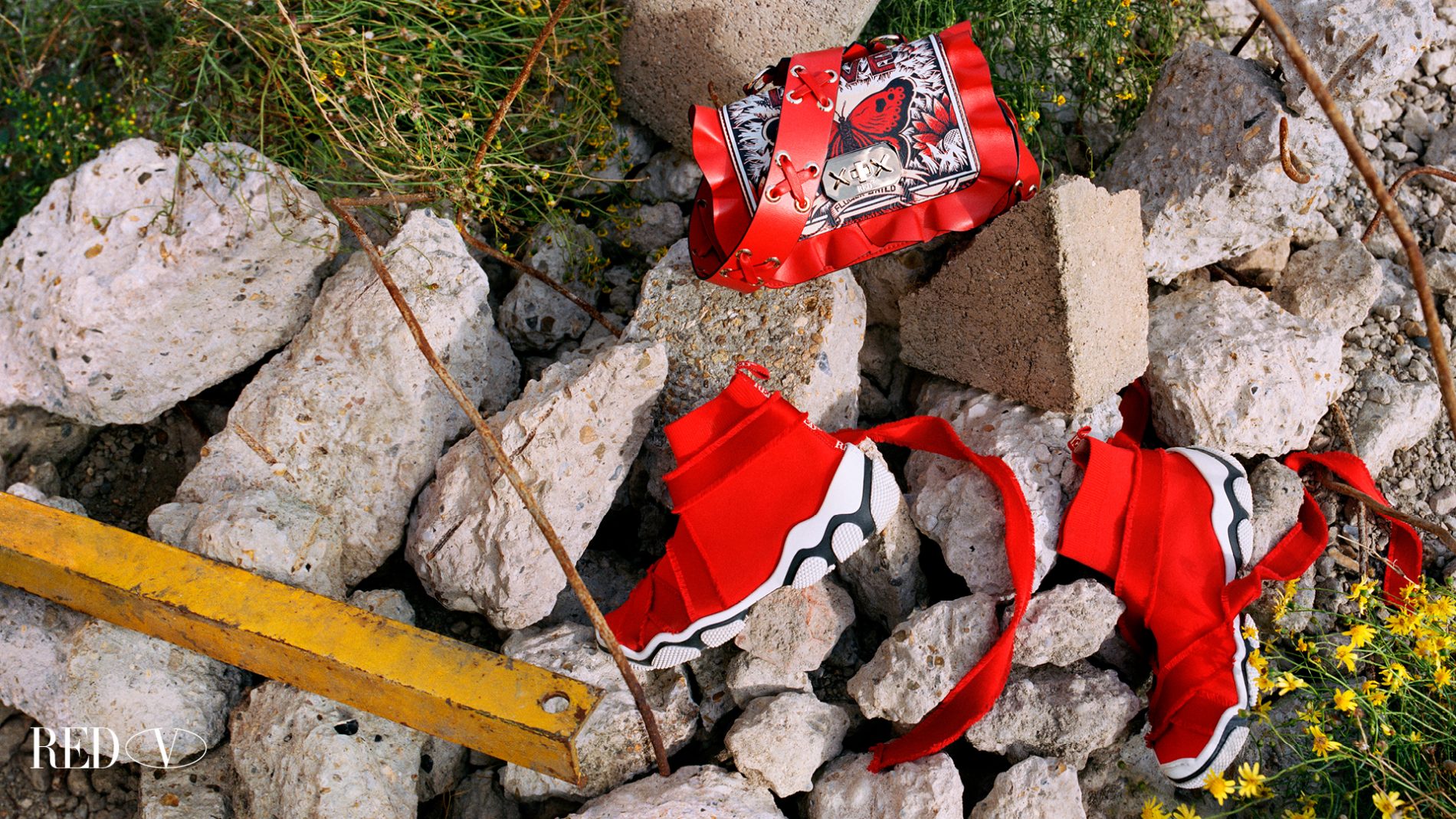 View
gallery
Popping-Up: RED Valentino Shoes
April 1st—2019
We are excited to announce the RED Valentino Shoe Pop-Up at our Serrano 47 Woman & Puerto Banús Stores. Serrano 47 will be open from April 1st – April 15th and Puerto Banús will be open from April 17th – May 1st.
The overall Spring 2019 collection, also available in store, explores other cultures with a focus on the ways style is expressed across the globe. Pulling reference specifically from the mystique of Mexico and its freedom of expression, the collection is at once rebellious and romantic.
Two new styles are emphasized, RED Ballet and Glam Run Sneakers, evoking a charm and a luxuriousness that makes them perfect for everyday.
Inspired by the traditional ballet shoe, the RED Ballet is a delicate, yet sophisticated sneaker embellished on the upper part with a bow in waxed cord and two elastic bands to secure the arch of the foot in a firm and comfortable position. Two ribbons wrap the ankle, overlapping one another and creating a typical ballerina-shaped-knot…shoes to truly live life in.
The Glam Run is a lightweight and uber-comfortable sneaker with a sock-like fit. Available with sleek ribbons or rhinestone embellishments, combining rich tones of nude and black, they have a point d'esprit motif (small dots) that marries femininity and function. The innovative sole is flexible, with unique and personalized micro-rubber studs, stars and the brand's logo. Perfect for day, for night, for work, for weekend, Glam Run will take you everywhere in RED Valentino signature style.
View Gallery for Additional Images.