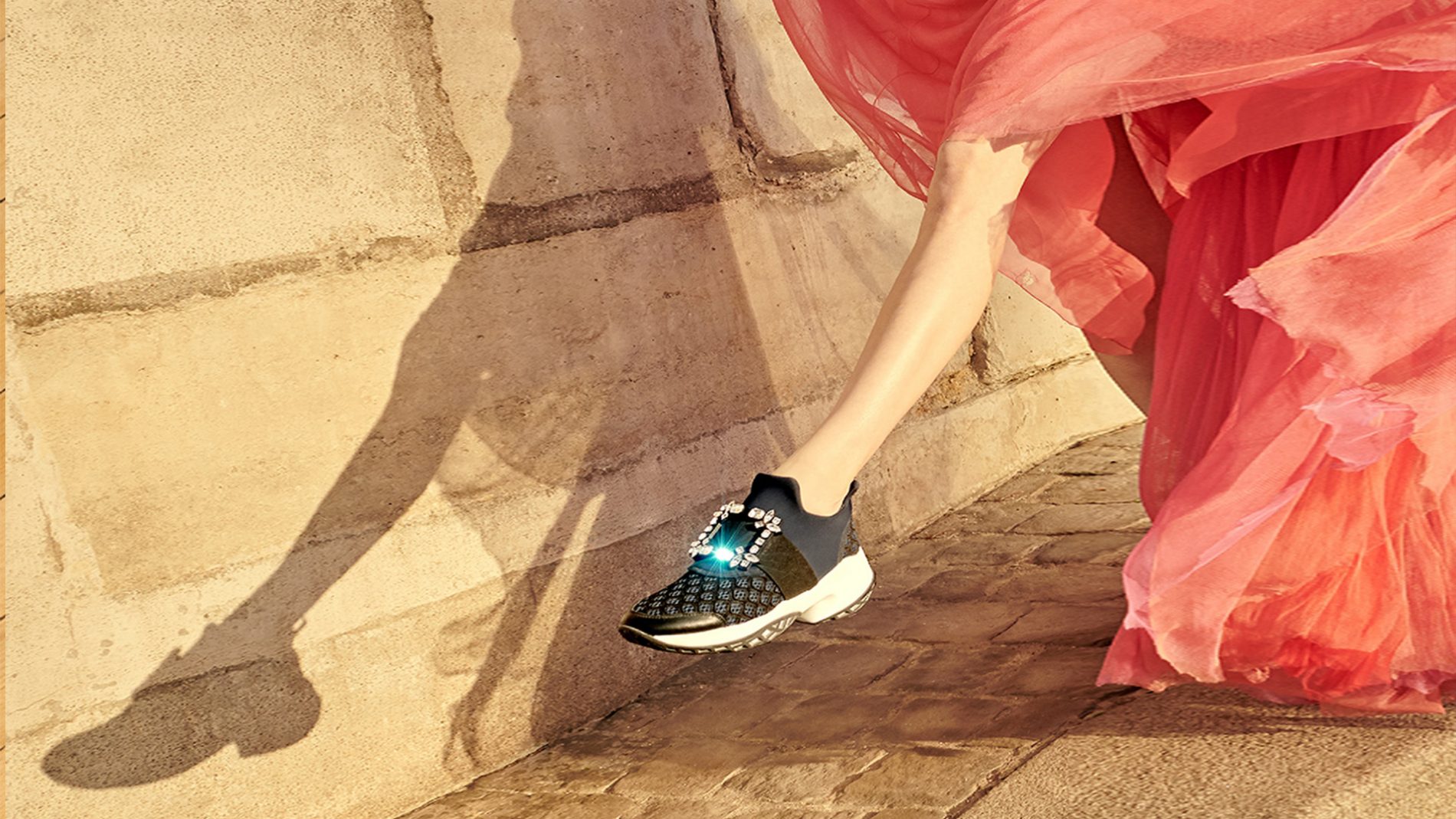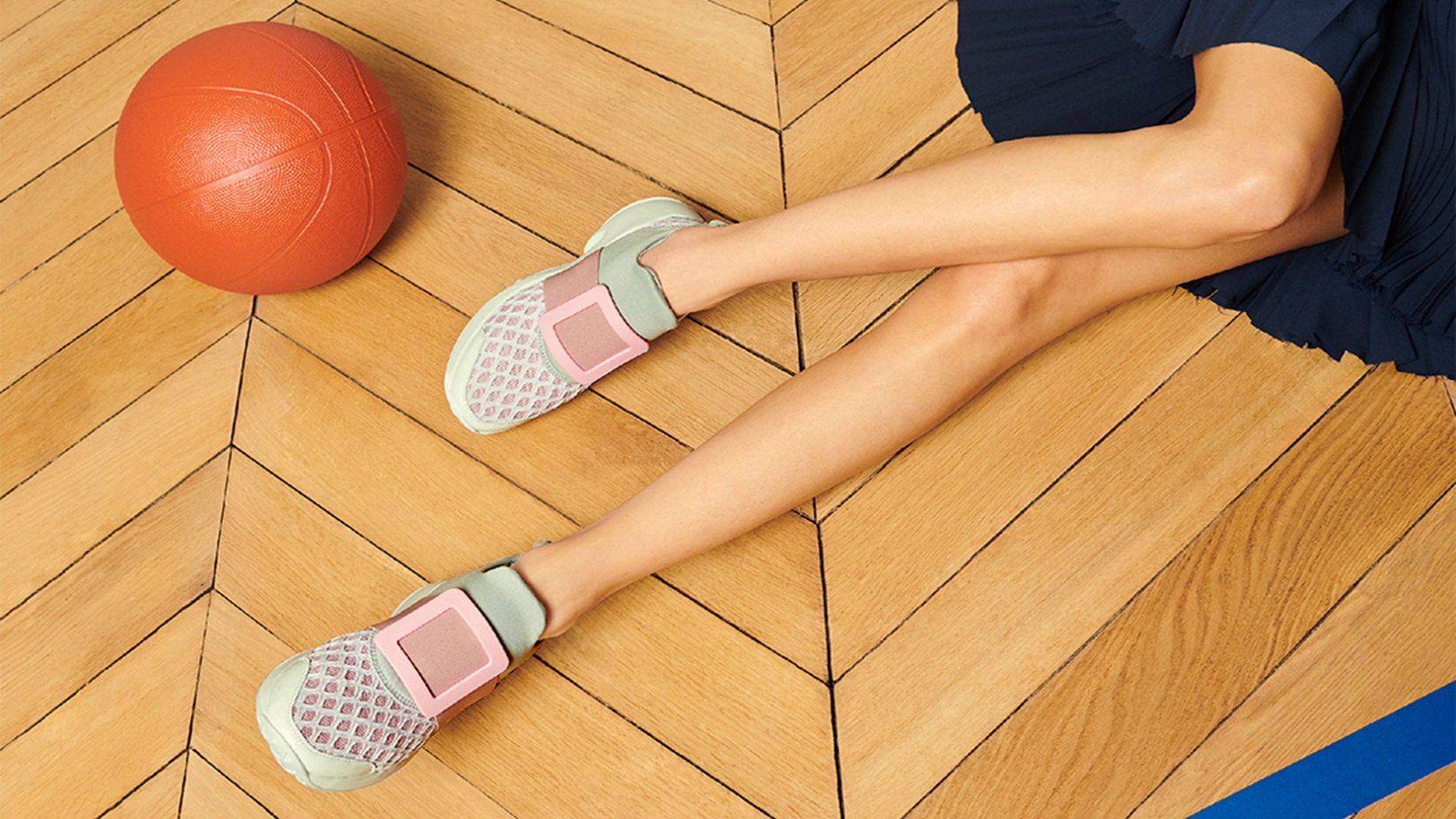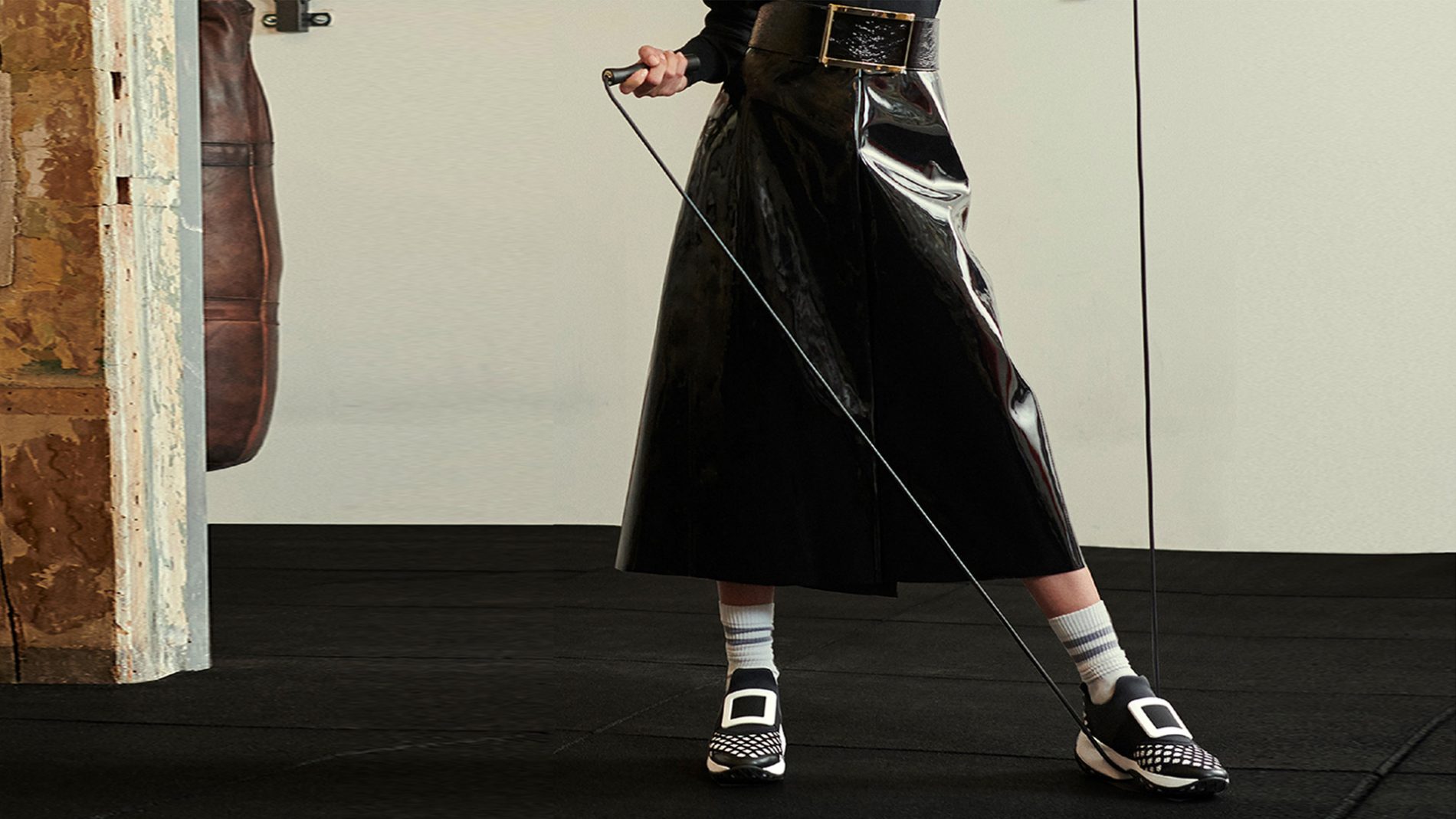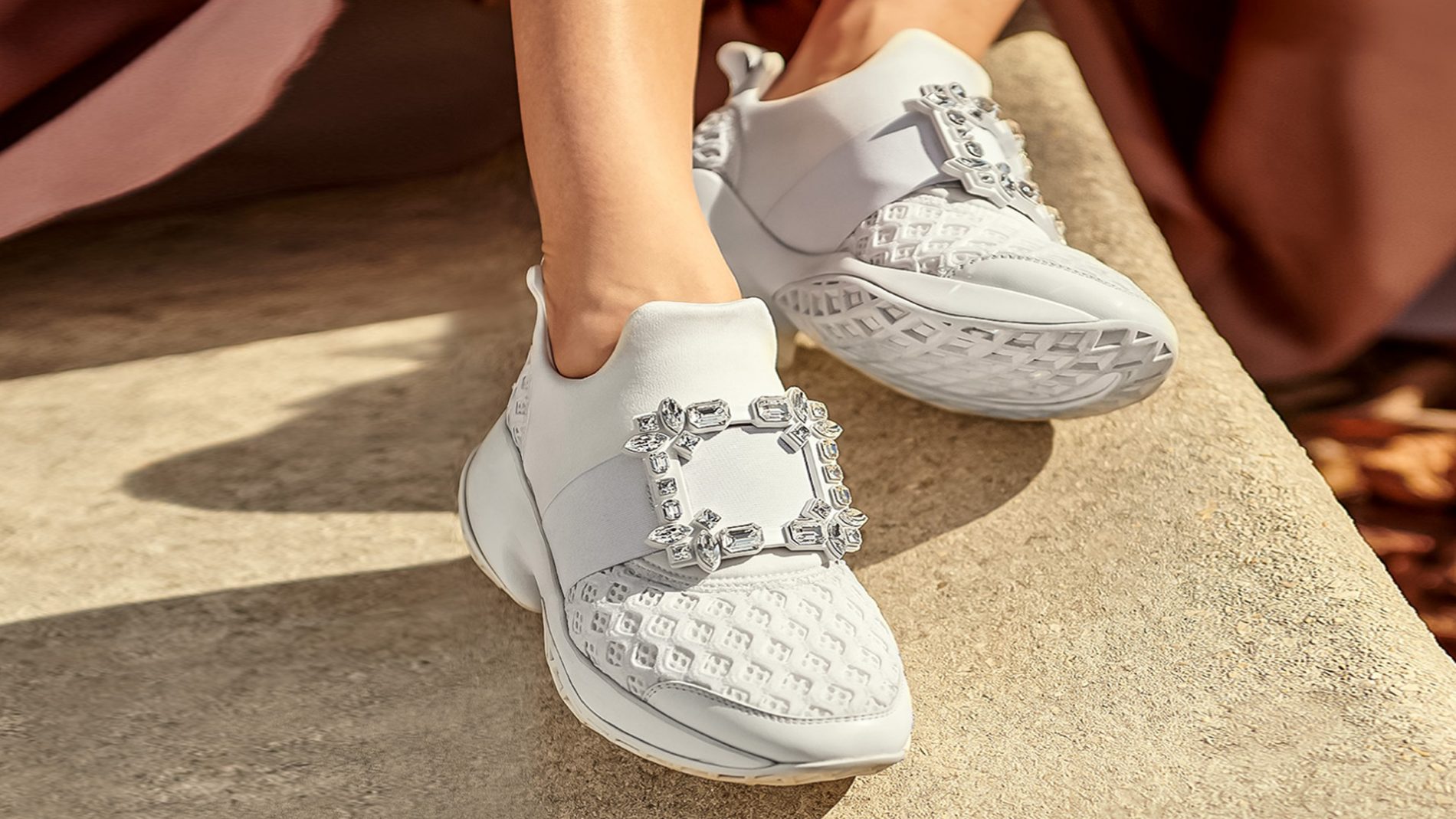 View
gallery
Roger Vivier's Stylish Sprint
December 18th—2018
Calling all It-Girls! Meet the Viv' Run, Roger Vivier's newest addition to its already coveted shoe collection. The Viv' Run, is the must-have trainer of the holiday season, inspired by one of Roger Vivier's most iconic designs, the Belle Vivier, a feminine pump adorned with a decorative buckle, in rubber or in sparkling strass.
Designed by Creative Director Gherardo Felloni, this innovative sneaker in mesh fabric, net and neoprene is at the unlikely intersection of high fashion and fitness. Pairing the sophistication of couture and the energy of running, the most unexpected mix of Parisian elegance and sports-luxe sophistication results.
For the ultimate fashionista, on-the-go, Viv' Run features an innovative 75 mm heel design carved into the sole. Reminiscent of the Vivier Choc Heel with its unmistakable curved shape, these heels have been reimagined as the comfortable sole of a running shoe, embellished with a 3-dimensional geometric pattern around the heel and on the sides of the sole to enhance the playful shape.  A reference to the signature design of Belle Vivier, the traditional shoe laces of a trainer give way to a signature buckle in either rubber or embellished with sparkling crystals, creating a glamorous contrast with the high-performance materials. For the logo maniac, the new Roger Vivier logo, reminiscent of the 1960s version is featured inside each shoe.
Viv' Run is unequivocally the most versatile choice for racing around town from meeting to meeting or store to store without ever compromising on style. From the starting line to the finish line, whatever the pace, life's race just got more fashionable.
Available now in our Castellana store in Madrid.
View Gallery for Additional Images.