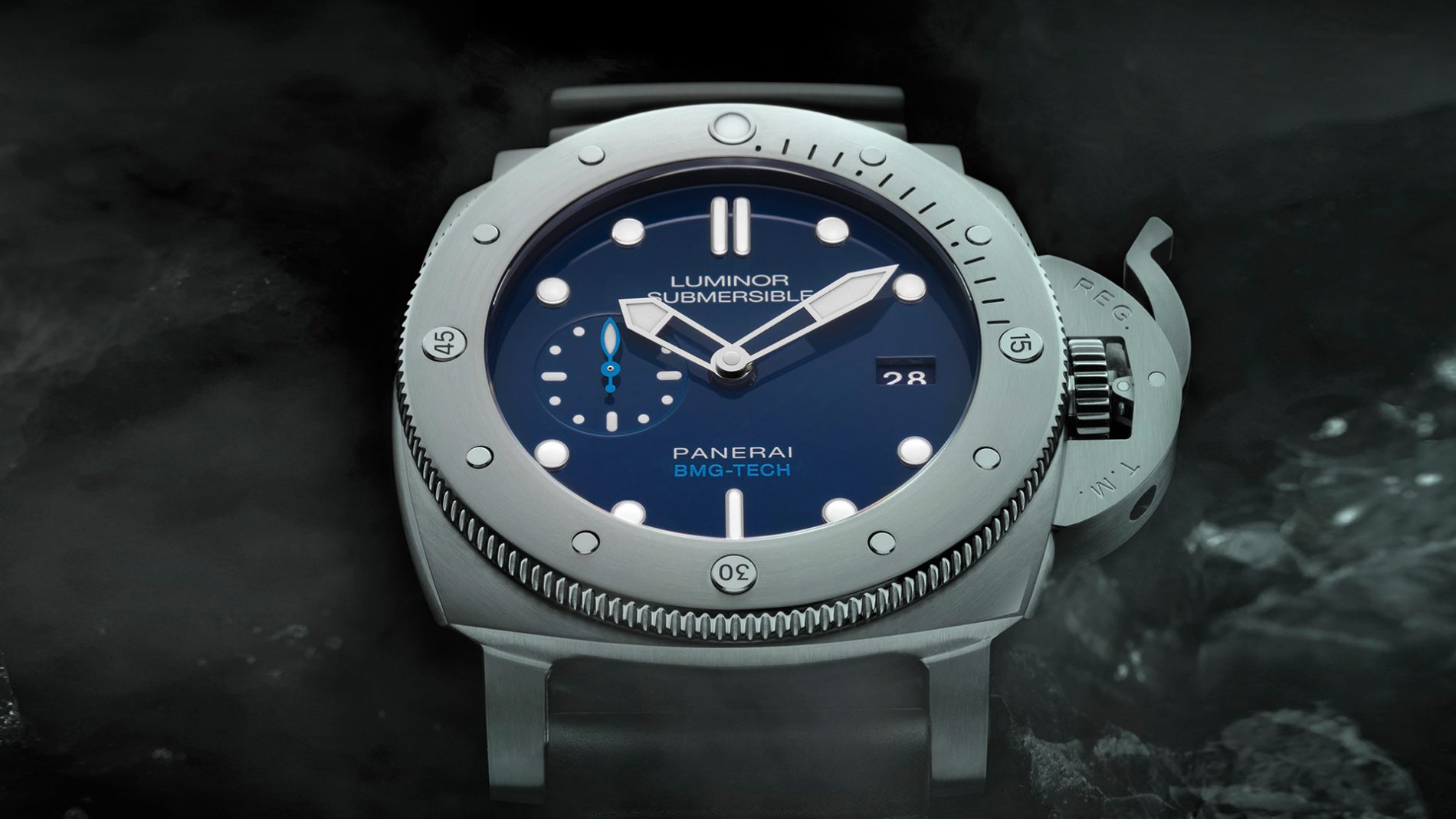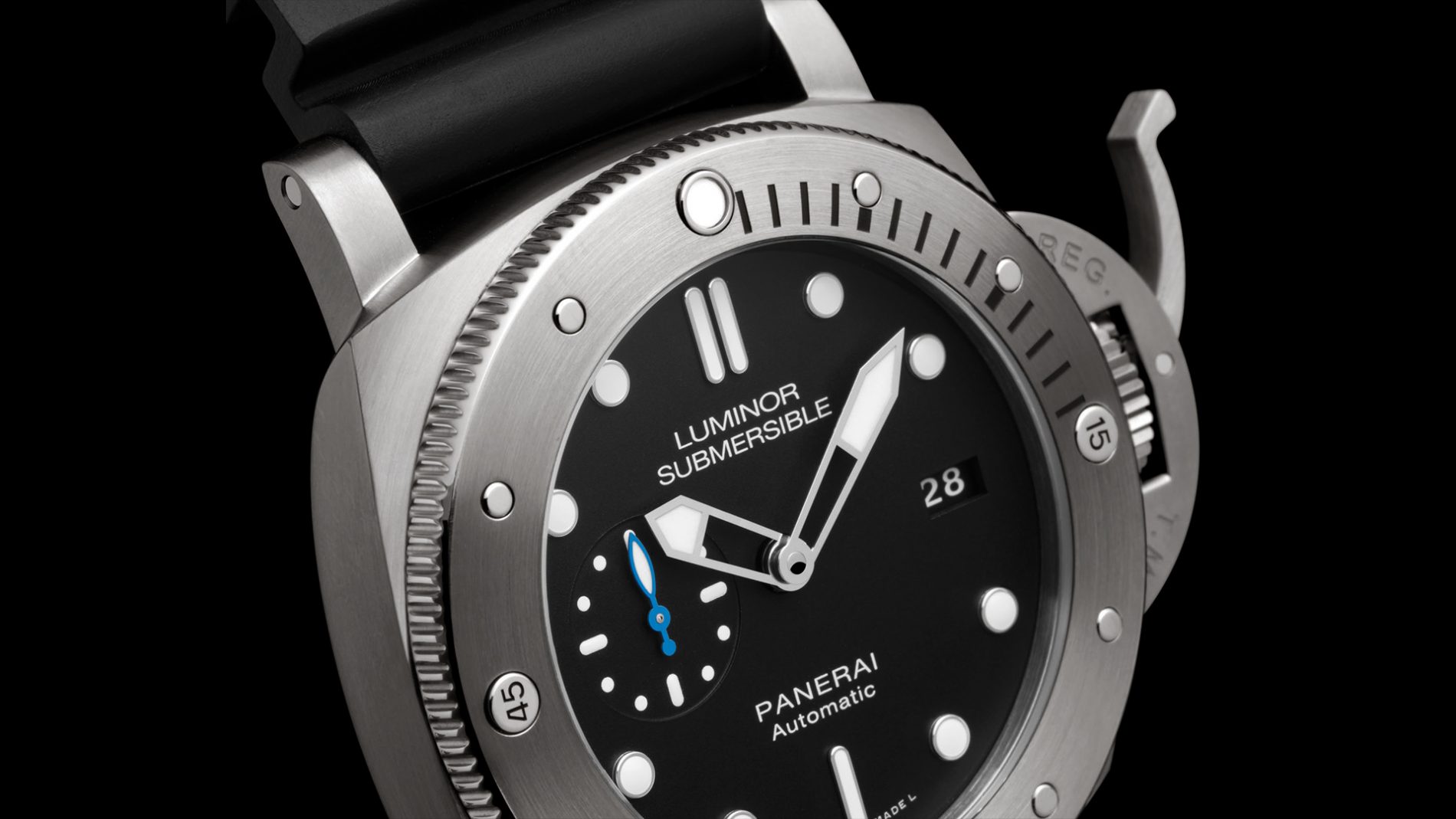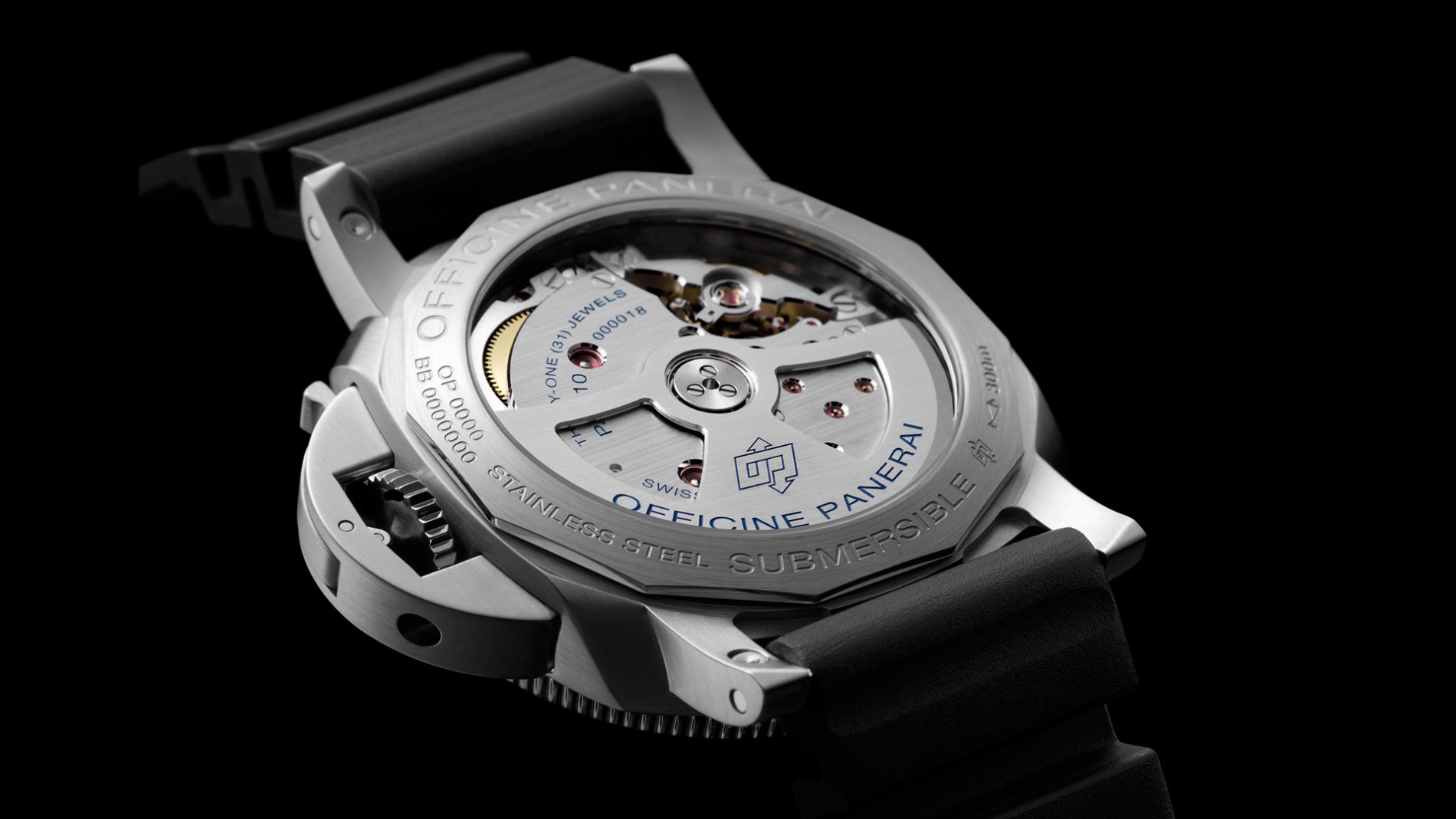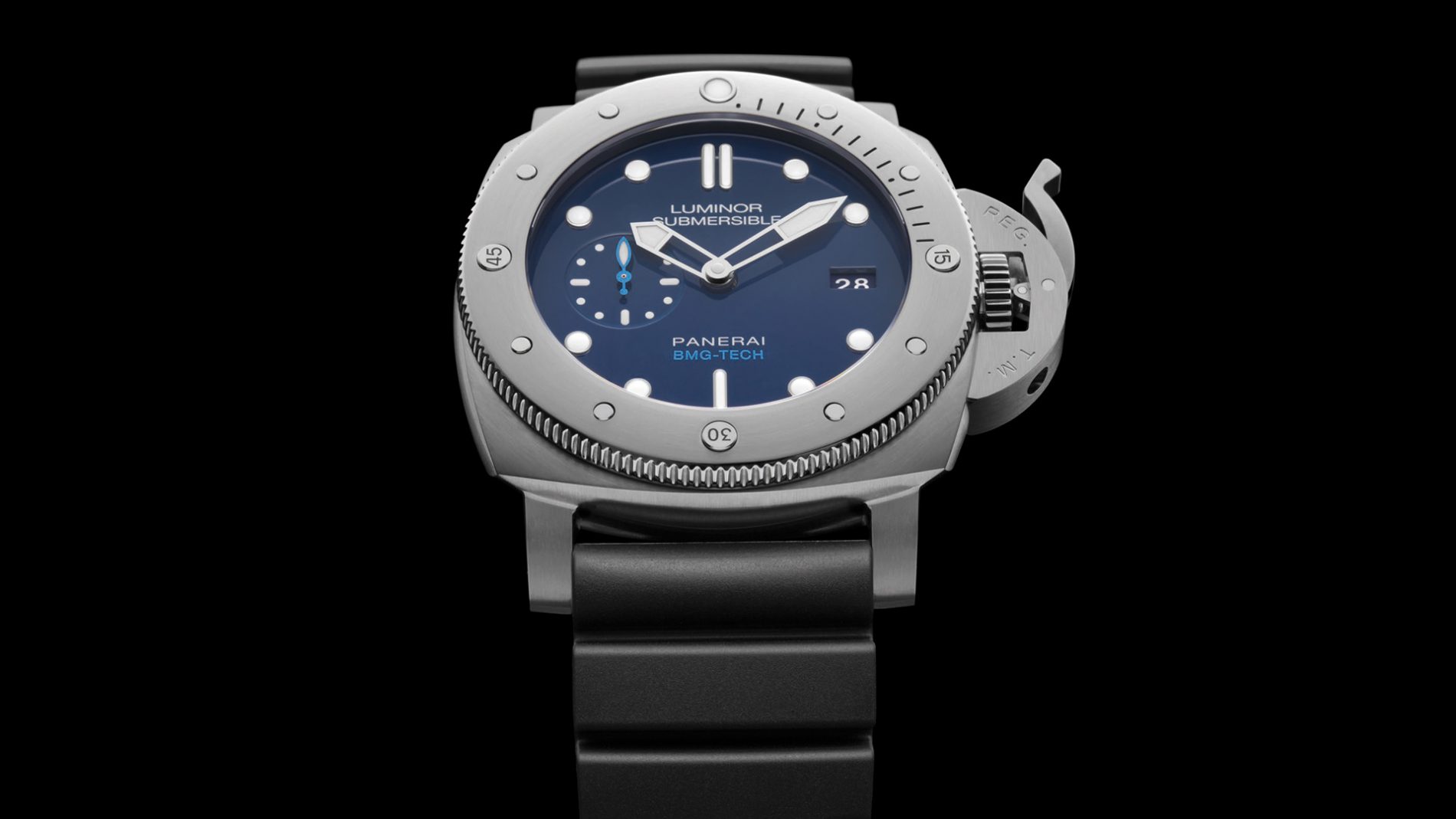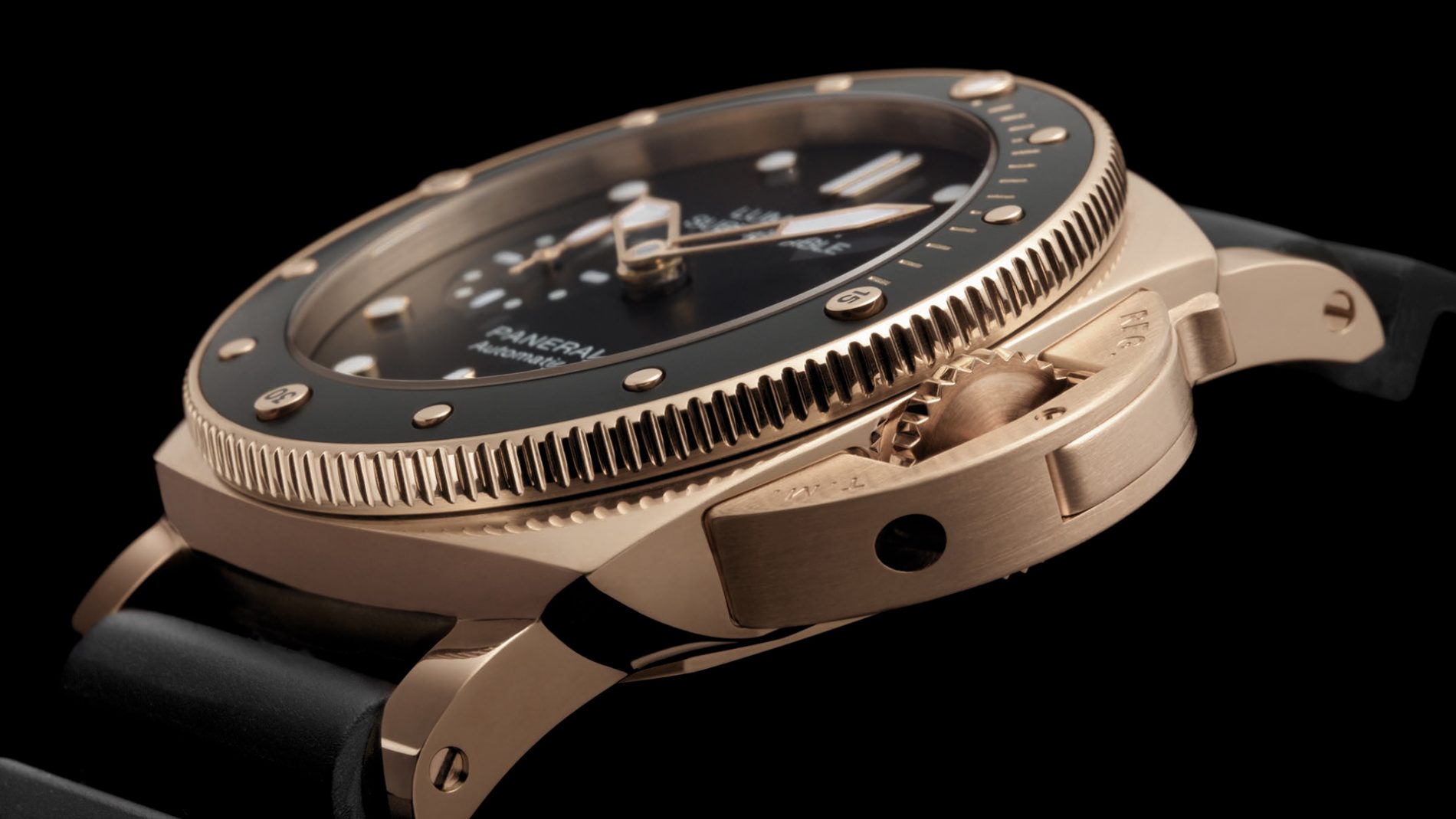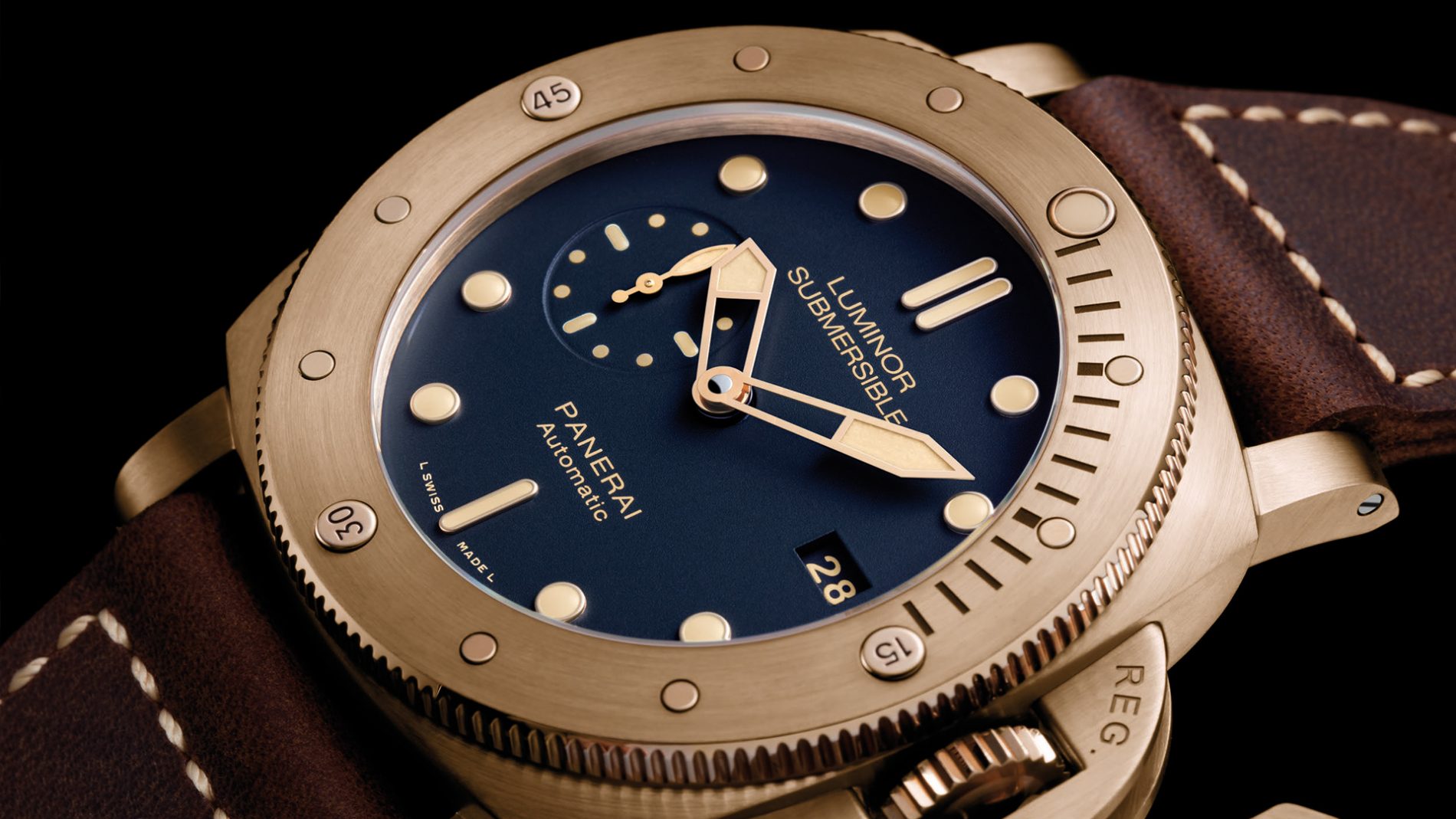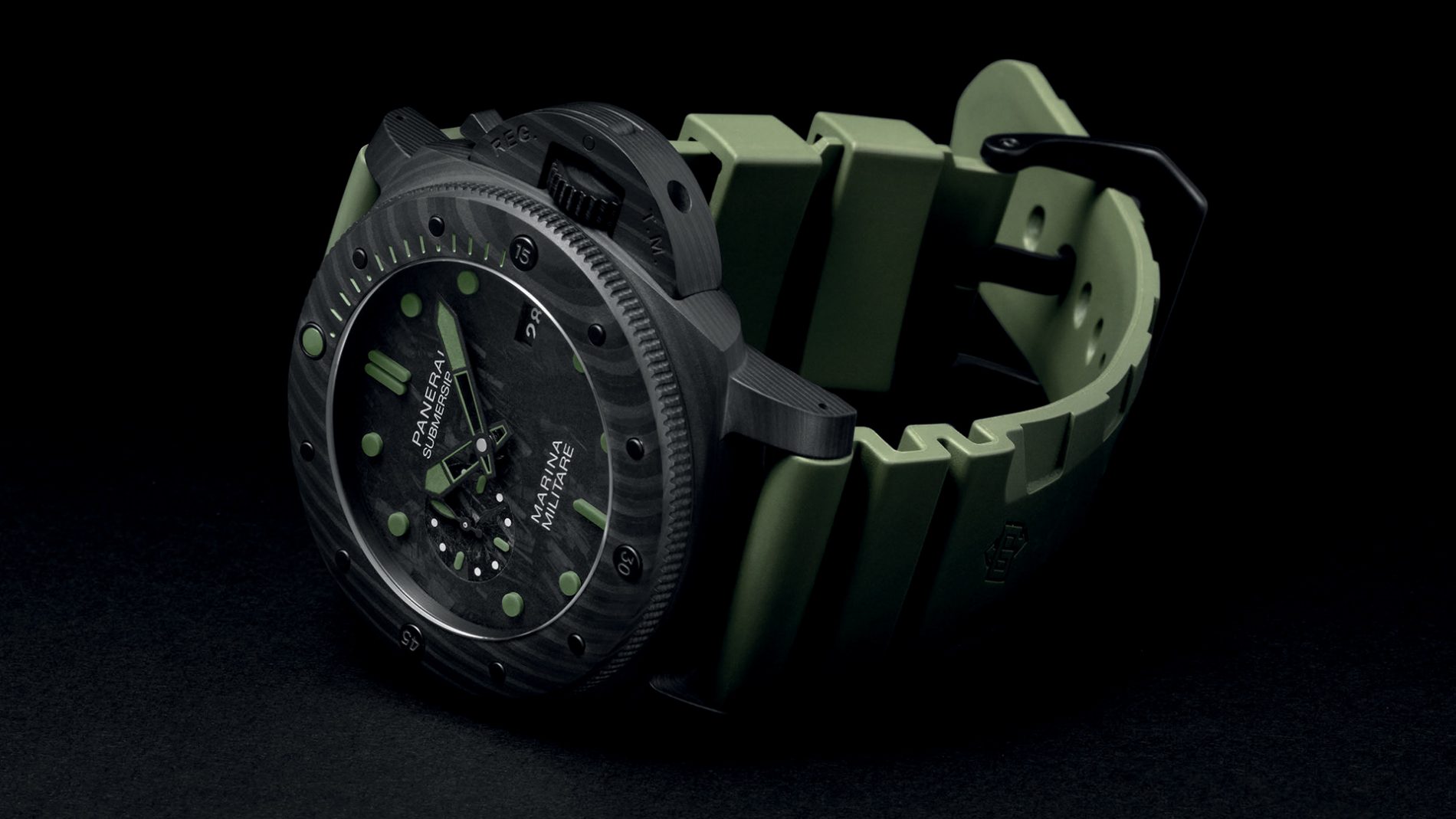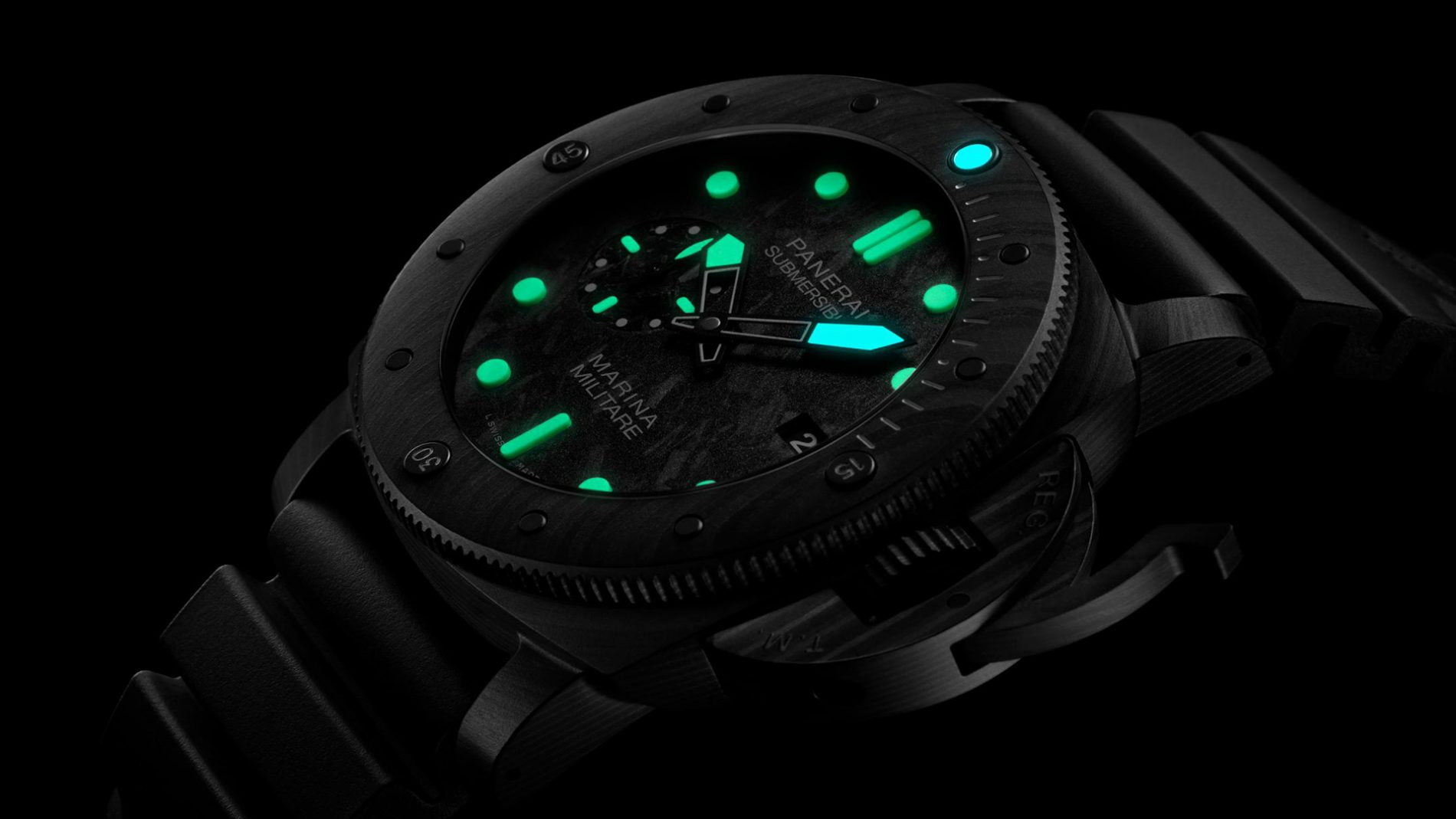 View
gallery
The Collector's Guide: Panerai Submersibles
July 23rd—2019
Watch enthusiasts rejoice…Panerai introduces its newest submersible timepieces, Designed for survival, these professional, underwater watches have not only remarkable technical characteristics, but also a definitive military look. No high quality, sports, watchmaking brand recognizes the courage of heroes more thoroughly and its commitment to equipping Italian Navy commandos with the finest timepieces available is unparalleled.
Available in a wide choice of materials, sports or precious, classic or avant-garde, the attention to precision is paramount. Not only solid and strong, these timepieces have unrivaled visibility at the greatest of depths. Inspired by the brand's rich history and its roots in the sea, these watches take us into the future of innovation. Signature design features include, military-grade materials such as titanium, AISI 316L stainless steel, and Carbotech™, precious metals like red gold, bronze and BMG-Tech™ and external shock/corrosion resistant metallic glass. Furthermore, a P.9010 automatic calibre with a power reserve of 3 days, created exclusively by Panerai, powers the watch and a unidirectional, rotating bezel enables immersion times to be calculated with confidence while in the dark.
Luminor Submersible 1950 BMG-Tech™ 3 Days Automatic – 47mm
From the Panerai Laboratorio Di Idee, this watch includes the first case made from BMG-Tech™, an incredibly strong and durable metallic glass, which preserves the watch's appearance over time. It is an true underwater instrument, which can withstand depths up to 300 meters and is not only easy to read, but provides visibility in all lighting conditions…design innovation meets technical excellence.
 Marina Militare Carbotech™ – 47mm
With an invincible spirit, evoking the legendary history of the Italian special forces, the Marina Militare Carbotech™ is the ultimate in performance. The words 'Survival Instrument' along with a representation of a Navy commando are engraved on the back of each watch to signify excellence. The case is made of Carbotech™, a carbon-fiber developed by Panerai…both lighter than titanium and stronger than stainless steel, the binding of the fibers gives each watch a unique and unrepeatable camouflage effect.
Luminor Submersible 1950 3 Days Automatic Titanio – 47mm
One of the most classic Panerai submersibles, updated for today's adventure-seeker, the Luminor Submersible 1950 3 Days Automatic Titanio is made from titanium, a distinctly lightweight metal used by the military. Defined by not only a signature look, but also all of the innovations that make this new submersible offering so cutting-edge.
Luminor Submersible 1950 3 Days Automatic Acciaio & Oro Rosso – 42mm
The first Luminor Submersible 1950 with a case of 42mm in diameter is available in two versions, classic with a stainless steel case and red gold with a sporty, black, rotating disc on the bezel. The steel is water-resistant up to 300 meters, while the red gold is resistant to 100 meters. While both have all of the technical performance aspects of the submersible series, the red gold is seen as a bit more sophisticated, perhaps for the man who prioritizes form over function.
Luminor Submersible 1950 Amagnetic 3 Days Automatic Titanio – 47mm
Almost identical to the Luminor Submersible 1950 3 Days Automatic Titanio, this watch has an additional feature which sets it apart from the rest. Its soft, iron, inner case makes it highly resistant to magnetic fields. The inner case insulates the watch's movement, forming a 'Faraday' cage which simply deflects the flux of these fields.
Luminor Submersible 1950 3 Days Automatic Bronzo – 47mm
The distinct character of bronze meets the powerful blues of the sea, in a timepiece that is technically superior. The bronze is used to make the case and the classic bridge device, protecting the winding crown, is an alloy of copper and pure tin…highly resistant to the corrosive action of sea water and other atmospheric agents. As well as being structurally very strong, this material preserves its warm original tones, while acquiring an agreeably worn look from the characteristic patina which forms over time.
Available now at TIMEVALLÉE in our Diagonal store in Barcelona.
View Gallery for Additional Images.