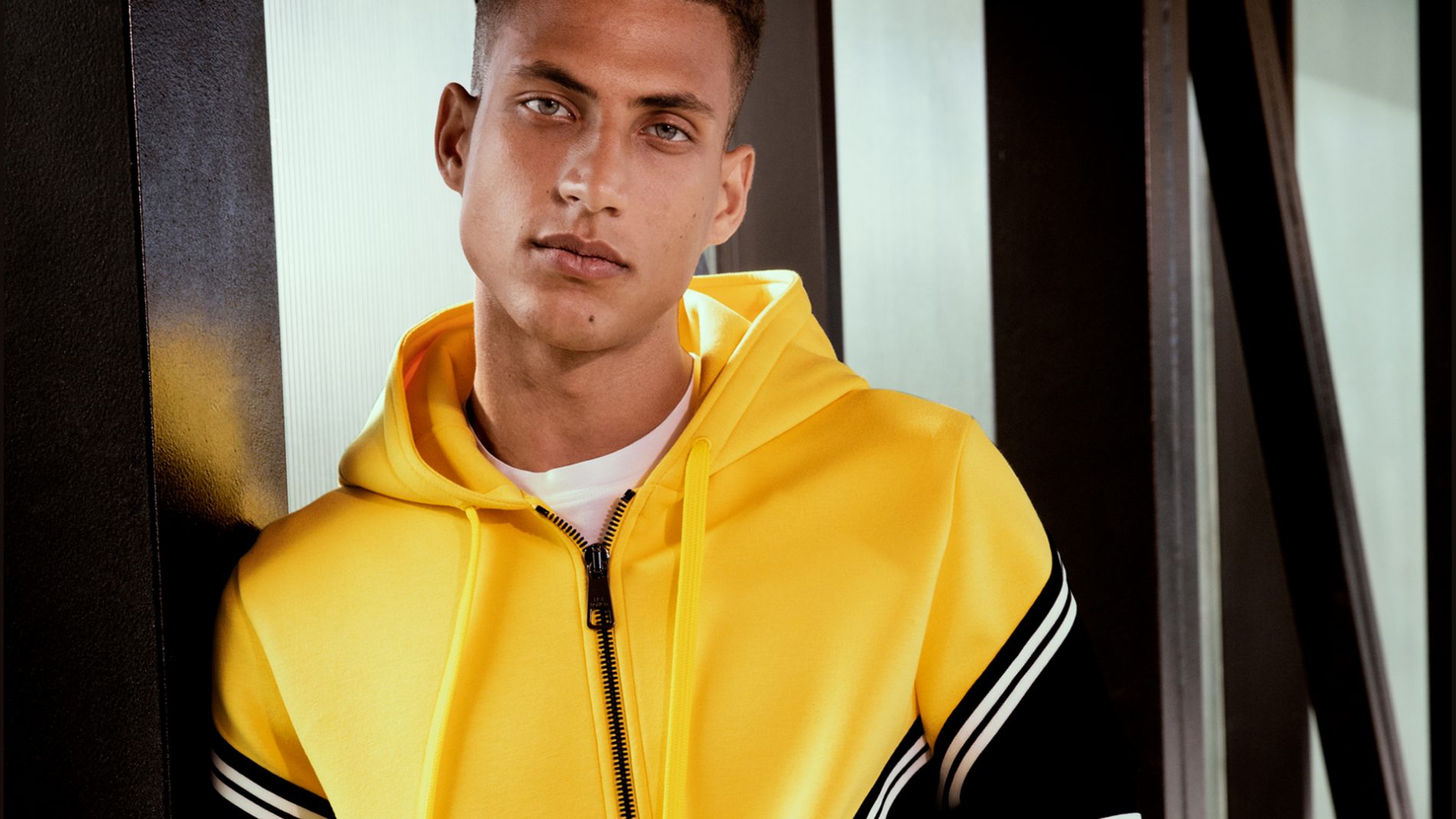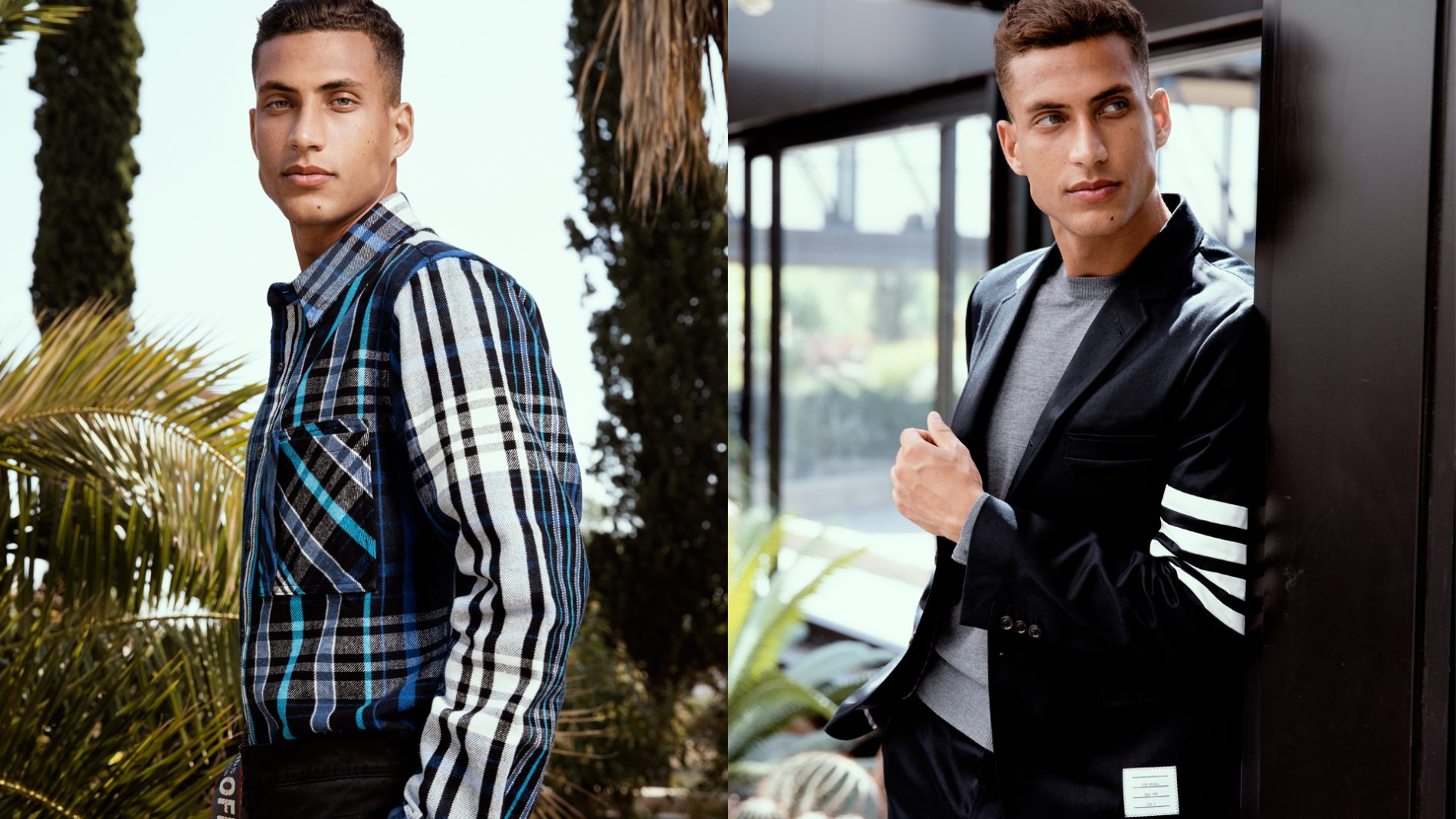 View
gallery
The Guy Files: Elevated Street
August 28th—2019
Once defined by the sneaker brands, streetwear has evolved from an urban-only phenomenon to the fashion mainstream…this new street chic hasn't just permeated the luxury market, but has transformed it for the foreseeable future.
One of the leaders in the 'mashup' movement is the highly, sought-after brand Off-White. Rooted in cultural shifts, Off-White explores the juxtaposition of elegance and cool, old and young, timeless and trend. Fall 2019 ushers in an exploration of pattern and texture, with bold plaids accented with contrasting graphics, all paired back to their must-have logo track pants. The overall effect…clothes that the most stylish are not only comfortable wearing, but that have an added, sleek edge that makes traditional casual seem like a thing of the past.
Neil Barrett, perhaps the most well-known for minimalist modernity, loves to play with geometry and street style provides all of the references to draw on. Always a leader in the athletic-fashion movement, Neil Barrett was one of the first to fuse fine tailoring with the sports-inspired resulting in powerful, bold pieces that earned their position in the most fashionable wardrobes in the world. His new collection, expands on spring's best-selling lightning bolt pattern with the addition of varsity-inspired graphics all framed in bold yellow. These aren't your everyday, university hoodies…these take the term 'schoolboy' to another fashion level.
Newcomer to El Corte Inglés, Serrano 52 Man is Thom Browne. Known for transforming the way men wear trousers and making the ankle the new male focal point, Thom Browne has always played with idea of the uniform. Perhaps less sports-specific in the origin, the collection has evolved to give a proper nod to all things athletic. His 4-Bar Collection, inspired by collegiate sports is not only a feat of modern tailoring, it leading edge. The iconic shorter silhouette is complimented by strong graphic touches that aren't just of-the-moment, but future-defining as well.
Guys, while this trend may feel quite familiar and easy to wear, it will also cement you as a fashion icon in your own circles…be the team captain, you always wanted to be!
See Brand List for store information.
View Gallery for additional images and brand details.