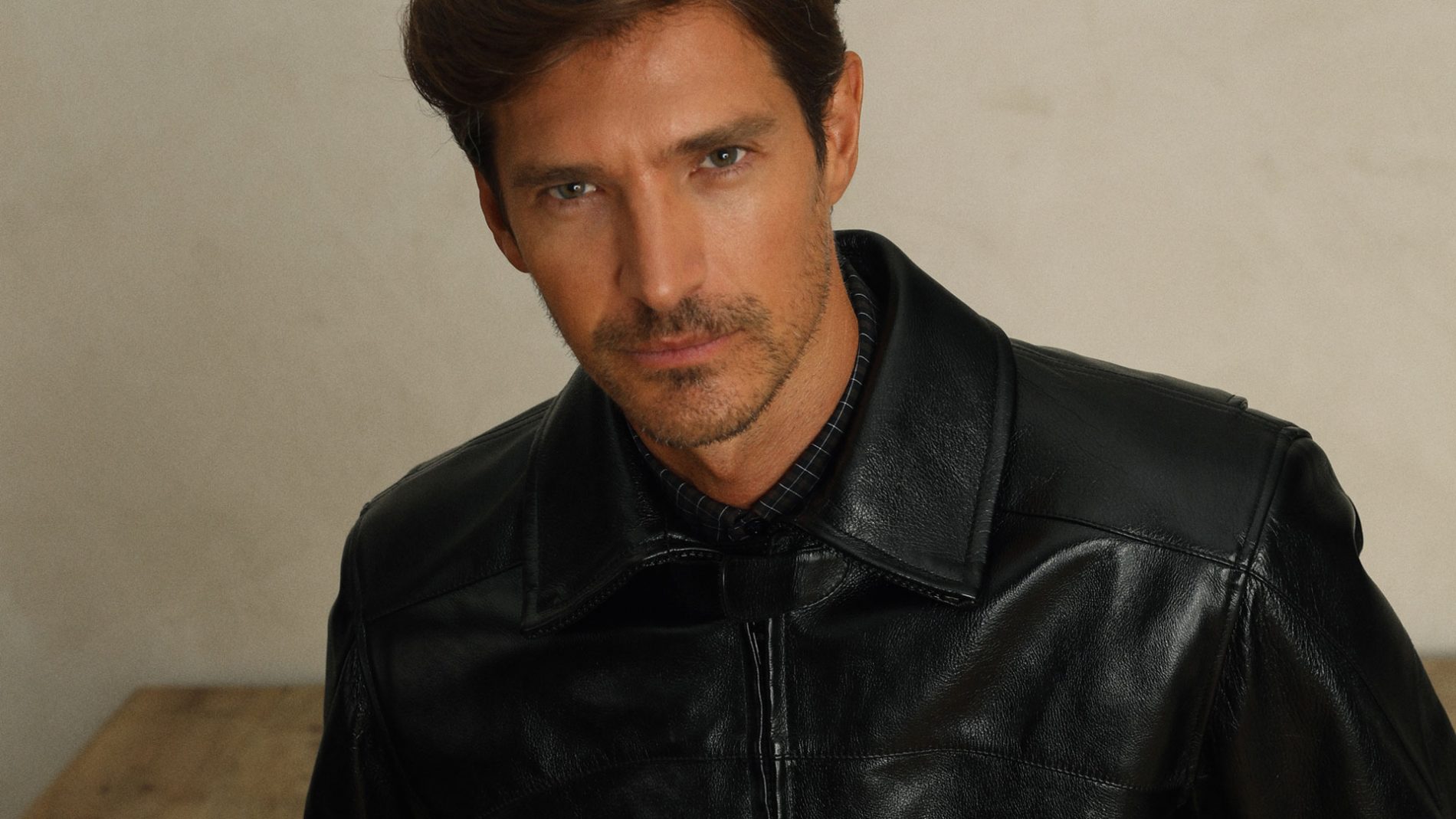 The Guy Files: Jacket Weather
October 14th—2019
Menswear has evolved dramatically over the last 15 years. Once just uniform-driven, the birth of the metrosexual circa 1994 changed the makeup of a man's wardrobe dramatically. Defined as a man living in an urban, post-industrial, capitalist culture, who is meticulous about grooming and appearance, a metrosexual takes great pride in his personal style. The word today, no longer 'in fashion', opened up a whole new world for men and its underlying meaning is the new normal.
The ultimate result is variety, variety and more variety. Men have just as much choice today as women, with outerwear being a major driver of their 'newfound style without boundaries'. Of course, we love to see a man in a classic camelhair coat or a trench, but our newest obsession is ultimately more modern…a shorter, almost cropped shape, emphasizes not only a man's fitness but his style confidence.
First on our 'It-List is Balenciaga's Contrast Logo Leather Moto Jacket. Its classic moto-vibe is updated with a bold white logo across the chest and a slightly shorter, buckle-front shape. Part 'Born To Be Wild', part 'logo-mania', it is the ultimate jacket for the serious fashionisto. Dress it up or down, but keep the rest of your outfit simple…let it be the hero it deserves to be.
If logos just aren't your thing, but you are seeking a leather jacket infused with cool, Tom Ford is your brand. No one marries a gentleman's elegance and rockstar panache better than Tom Ford. We might be obsessed with his racing jacket! It has unique channel-stitching that gives it the appearance of being quilted and while its short length is a highlight, the quilting visually elongates the jacket. Sleek and modern, we recommend pairing it with pieces that share its POV for a powerful, masculine statement.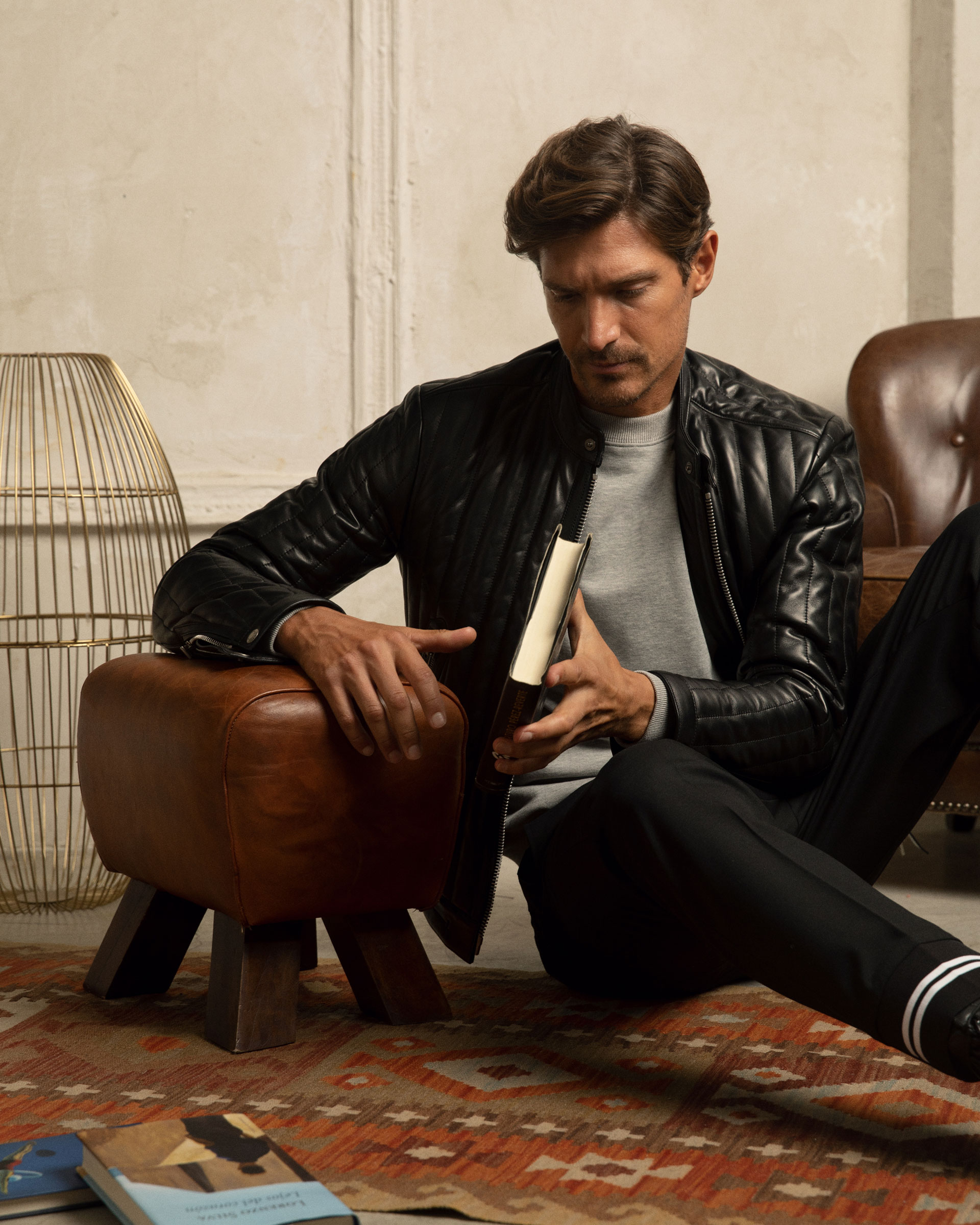 Cult brand Off-White is THE father of the smart-streetwear movement. Inspired by a mashup of counter-culture and all things sartorial, Virgil Abloh's designs have moved menswear another giant step forward. That said, his highly sought-after pieces don't necessarily lean avant-garde…they are often quite relatable. Case in point, his Arrow Black Denim Jacketis the perfect trucker shape (any man could wear it), but bold white taping details on the back elevate it to street style-king status.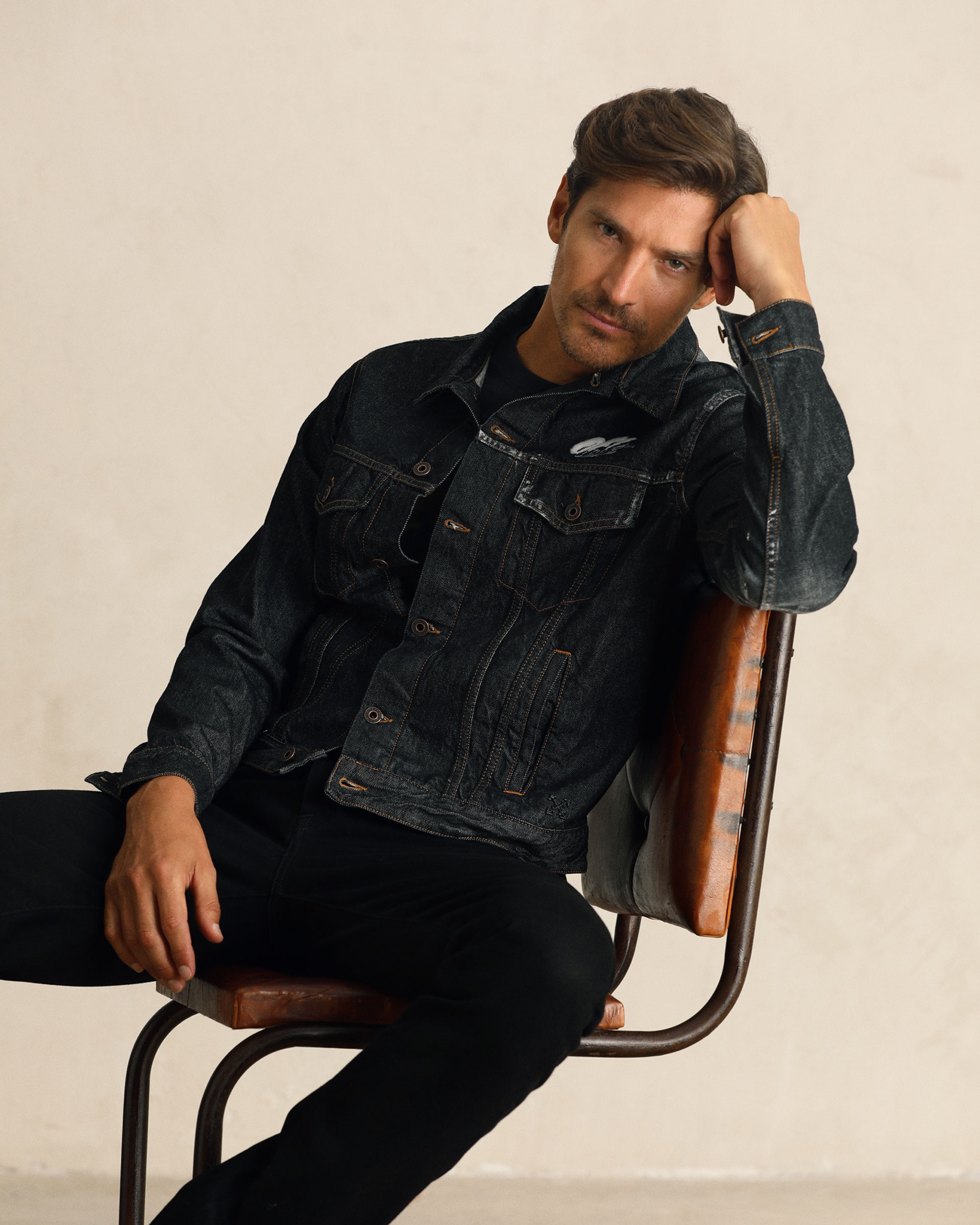 Celine really shakes things up with its slightly cropped military-inspired jacket. With typical blazer details, it has timeless appeal, but its short shape is anything but traditional. In a lightweight, felted wool, it is a perfect topper to all of your classic knits…reminiscent of a bomber jacket, it looks equally as relevant with jeans or a pair of work trousers. This is the jacket for the man who has everything else covered!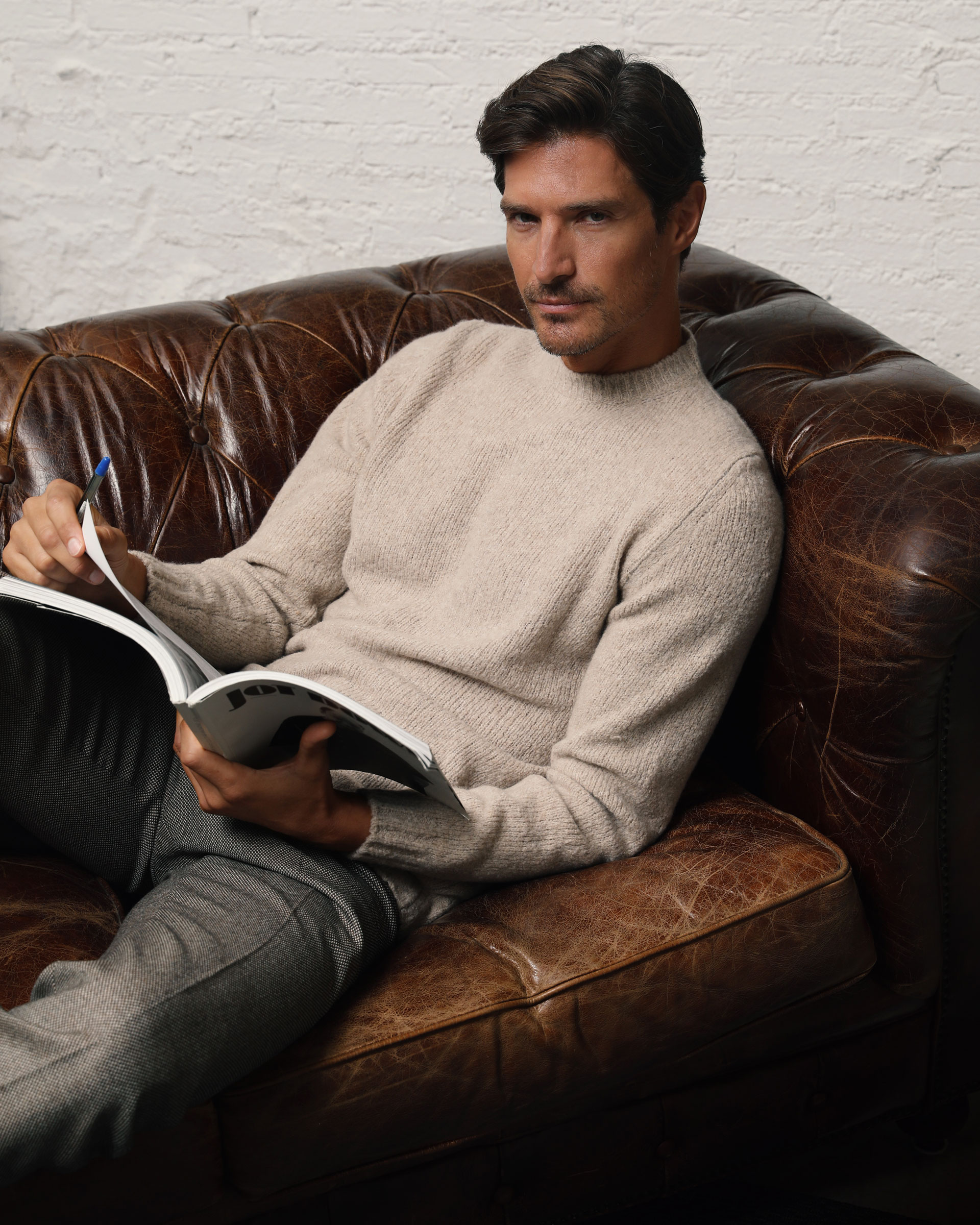 View Brand List For Store Information.
View Gallery for Additional Images.