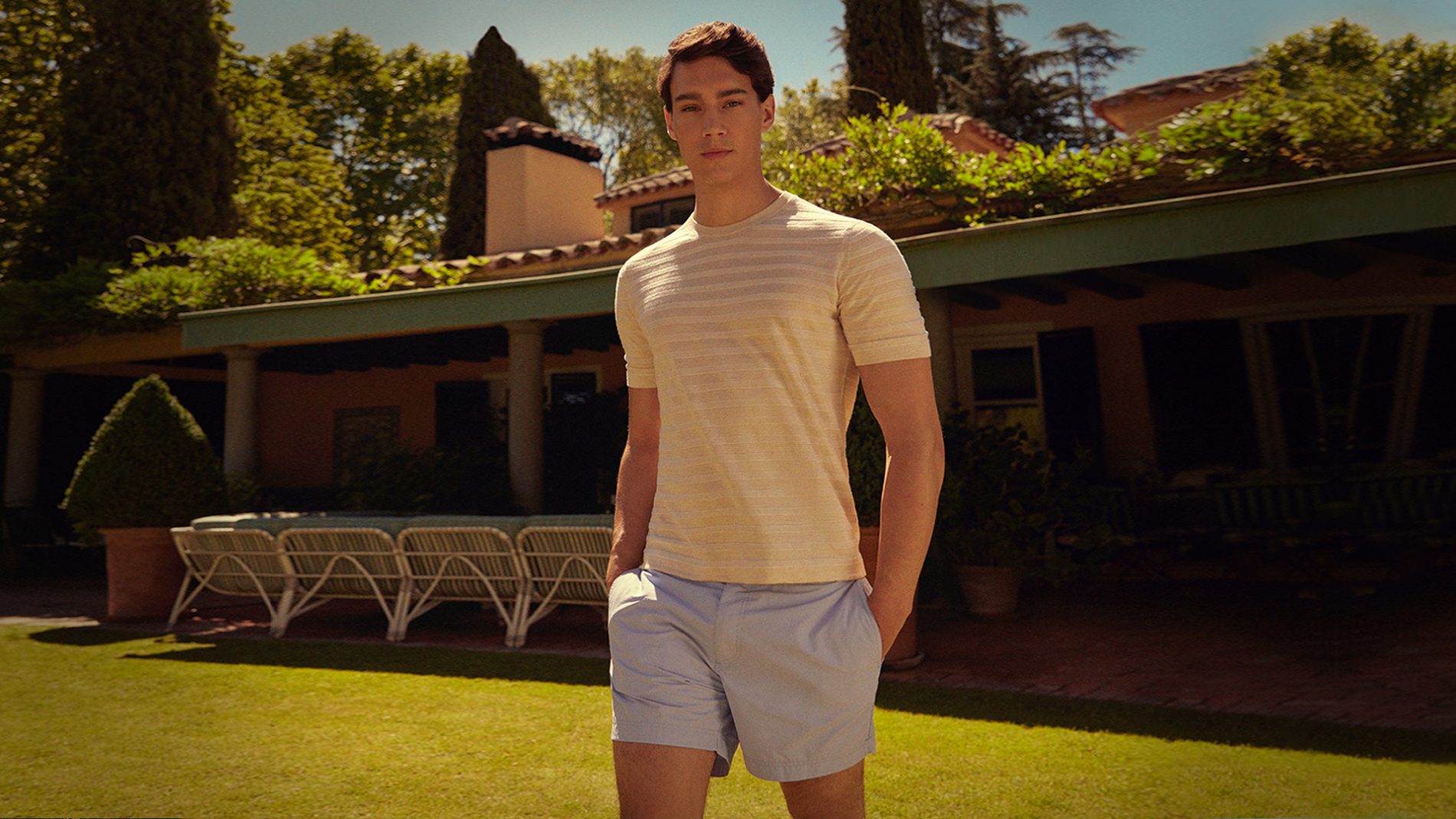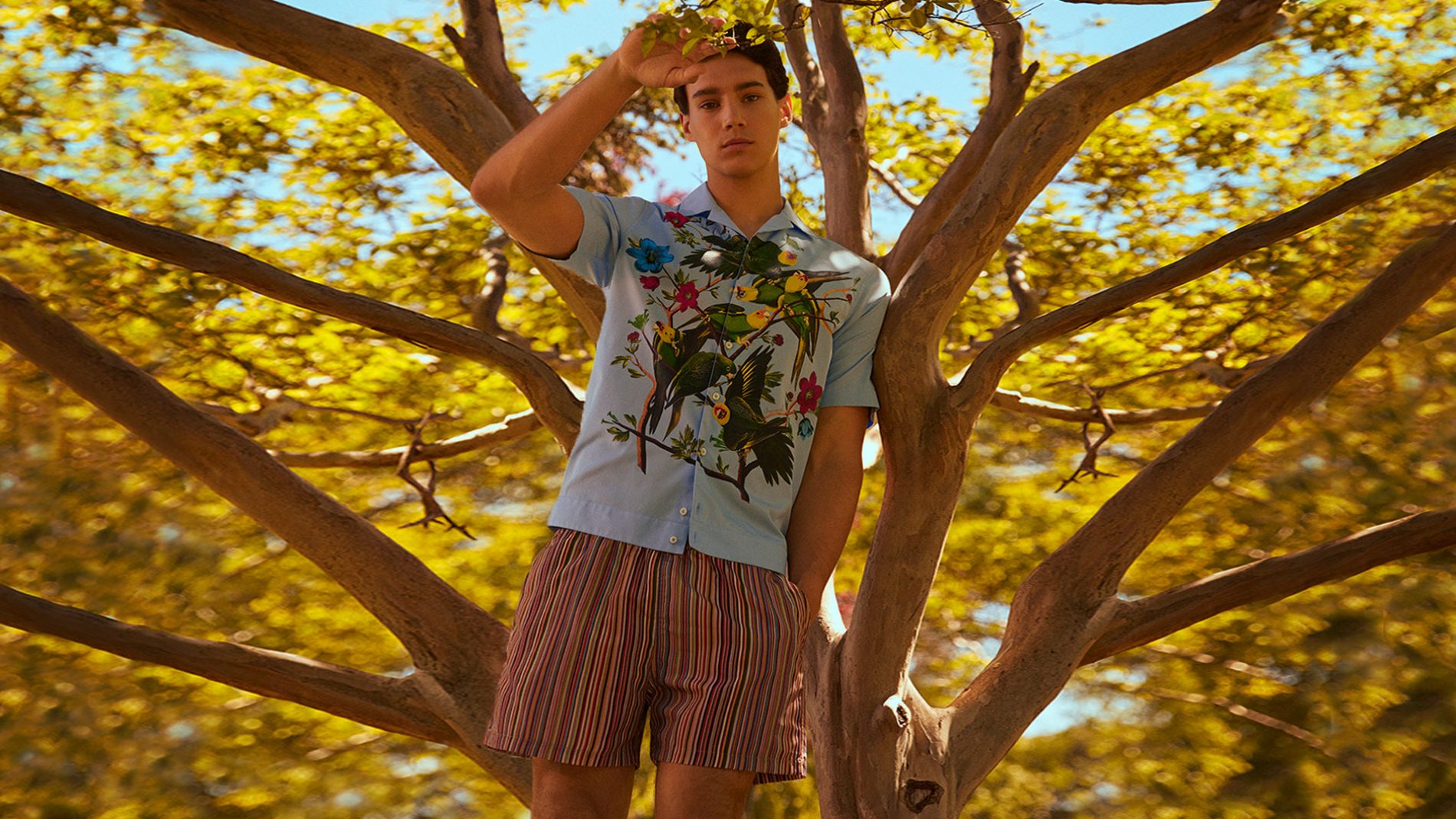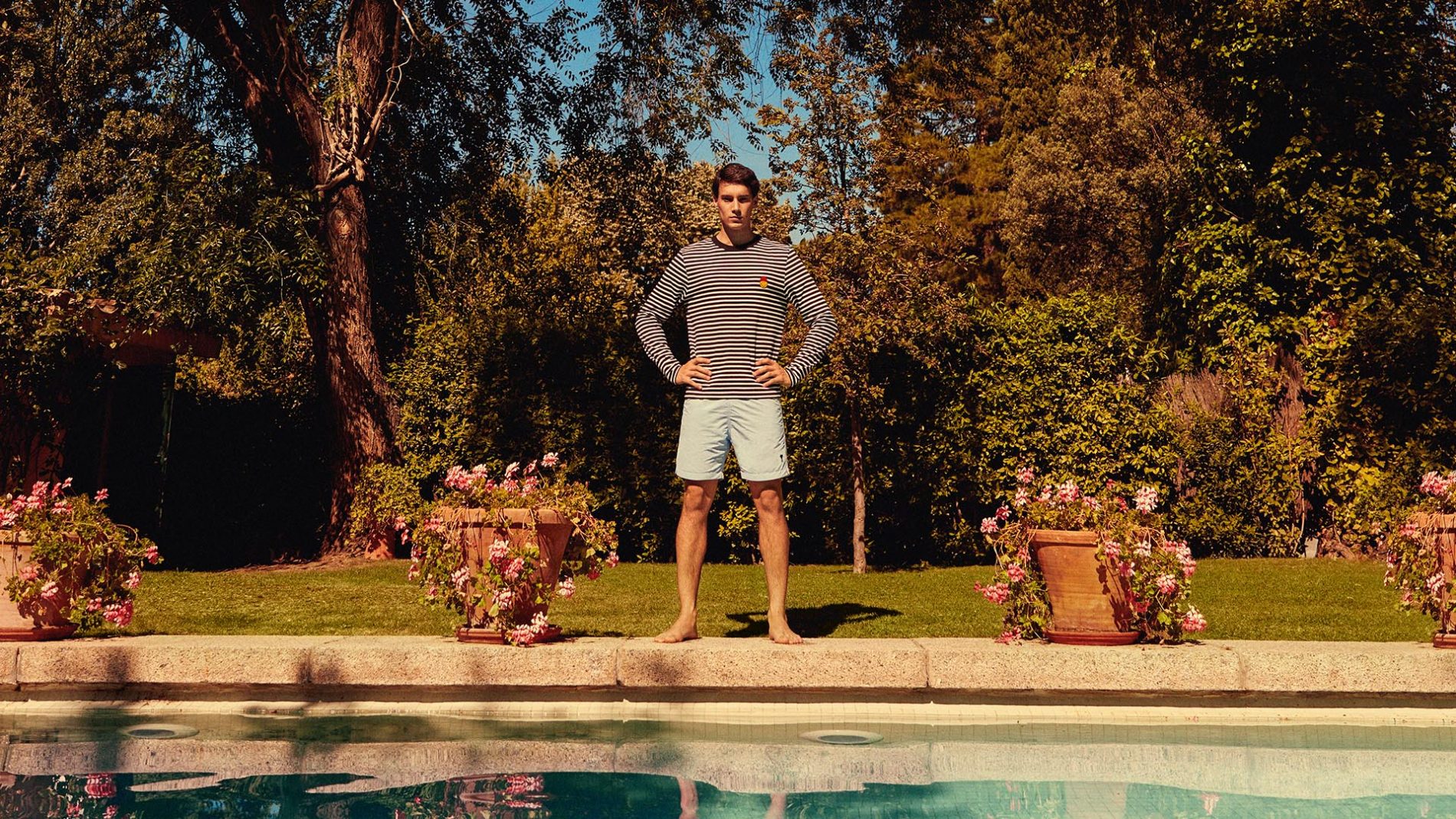 View
gallery
The Guy Files: Pool Boy Chic
June 25th—2019
Lazy days by the pool or by the sea, call for cool (pun intended) pieces that are versatile, but still personality driven. Just because the days call for relaxation, doesn't mean you can't still be a peacock.
The base for every sophisticated summer look is shorts…yes shorts! They have made it to the mainstream and are a staple in every stylish, modern man's wardrobe. Resurrected from another era, shorts have an old-Hollywood sensibility reminiscent of chic pool parties at a mansion in Los Angeles. The key to wearing shorts to all your most fabulous summer gatherings is all about the silhouette.
Shorter Shorts: Don't be afraid to show a little more leg…shorts that hit above the knee are sophisticated and youthful. Make sure they are also a bit slim-fit, similar to swimsuit styles from the 50s, so that they look sleek. Pair with a slim fit stripe tee to keep the proportion balanced and you can go from pool-party to after-pool-party with a bit of casual flair.
Pattern & Proportion Play: We love the idea of your swim trunks doing double duty as shorts, but when crossing this boundary make sure to choose a bold pattern, like stripes and then mix it up. Yes, add a tropical patterned shirt for a cool-guy vibe that shows your style confidence. Reminder…silhouette is key, so in this case keep things a little looser on the bottom and a little slimmer on the top. Vacation-ready!
The Classics With A Twist: Sometimes keeping it classic is key, but this never mean boring. In this case, we wholeheartedly recommend a traditional length swim short (just at the top of the knee) and an iconic nautical stripe tee. The stripes, while a staple, still add a little fashion edge that keeps you in the style-set and allows for a throwback, yet oh-so-modern moment.
We are calling now…shorts are the new menswear 'hero' pieces, so don't be caught out of them this summer!
See Brand List for store information.
View Gallery for Additional Images.