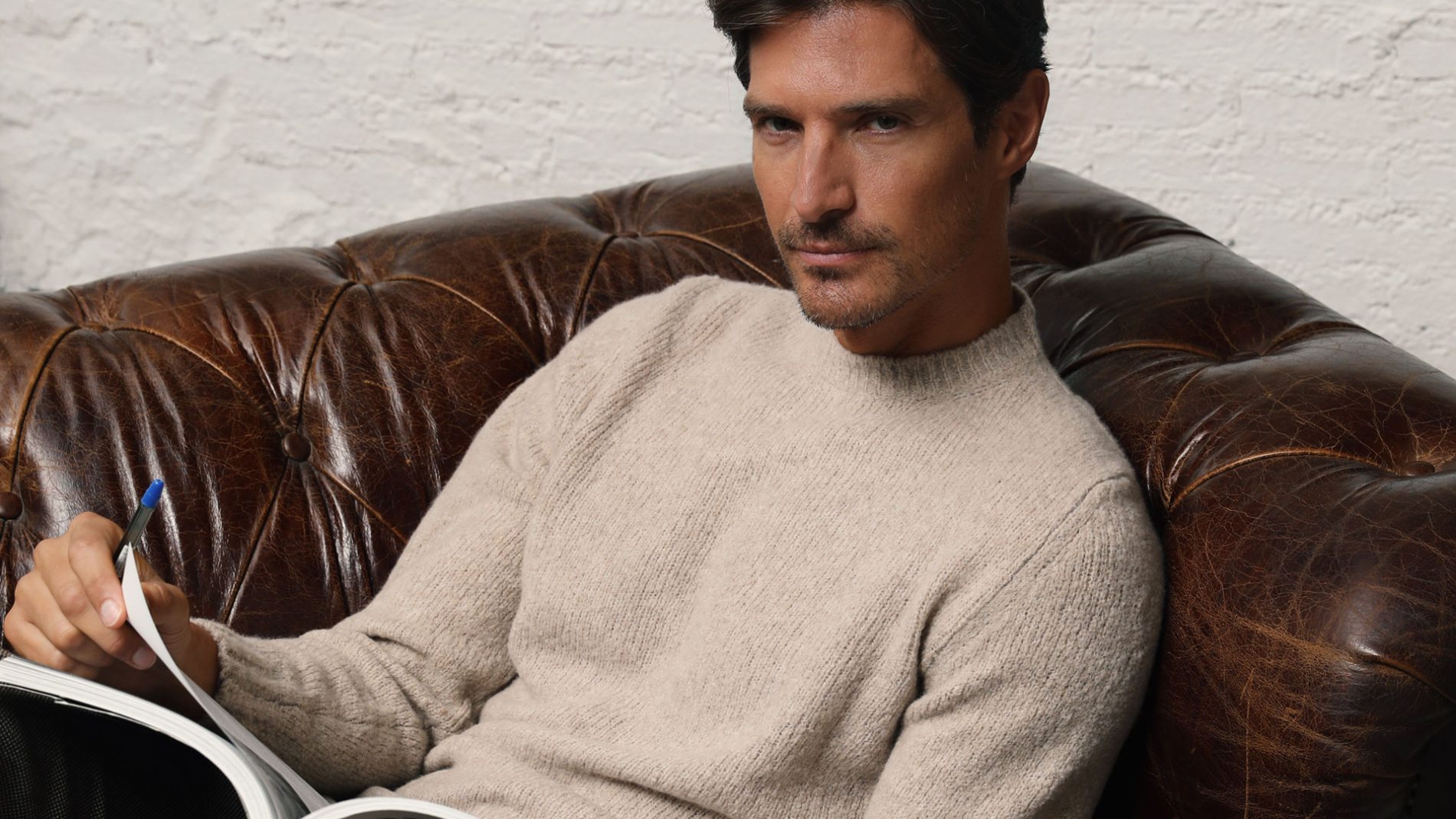 The Guy Files: The Big Chill
October 30th—2019
It is officially sweater weather and we couldn't be happier…there is something so elegant about this added layer. Knitwear adds texture to a man's wardrobe and allows for a myriad of style options when dressing every day. Sweaters are also extremely versatile…they can be dressed up or down, worn simply for warmth or for a little added panache. Whether you like to peacock or keeps things minimal, our Serrano 52 Man store in Madrid has so many options for you.
Go luxe! For the man who likes the finer things, there is nothing quite like a cashmere sweater. Not only can it be the base of every outfit, it adds a touch of understated sophistication that cannot be achieved with a simple shirt. Cashmere is a rich fiber that comes from cashmere goats and it is stronger, lighter, softer and warmer than wool…it is the ultimate luxury. We love the simplicity of this Fedeli crew. It's gorgeous neutral hue is the perfect complement to a sleek pair of flannel grey trousers…a must-have combination for every man. There is a subtle refinement to this look that only a cashmere sweater can achieve. See image above.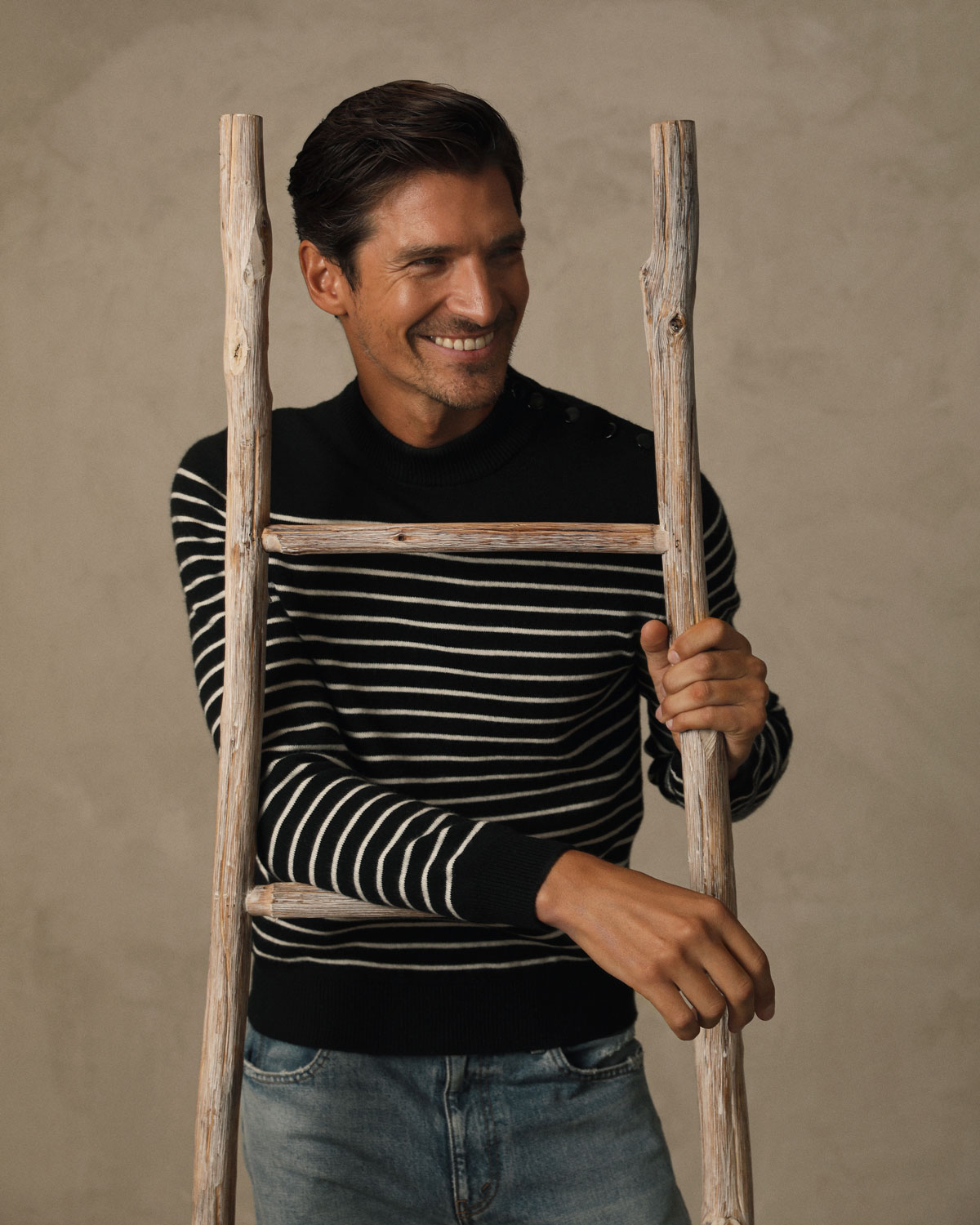 Nautical Reinvented! No one does modern quite like Celine. There is an inherent masculinity in the collection that also has a fashion flair. Haute-style doesn't need to be tricky or embellished…sometimes it can be found in the reinvention of the classics. Celine's take on a nautical icon, the Breton Sweater, is at once traditional and of-the-moment. The Breton Sweater has a rich history which dates back to the 19th century. The first iteration of Breton ("from Brittany") sweaters were designed with tightly knit local wool to protect fishermen from biting winds and water. They were ultimately functional. Today's versions are as luxe as they are versatile….designed in the softest of yarns and most modern fits, they are a style staple that every man should own.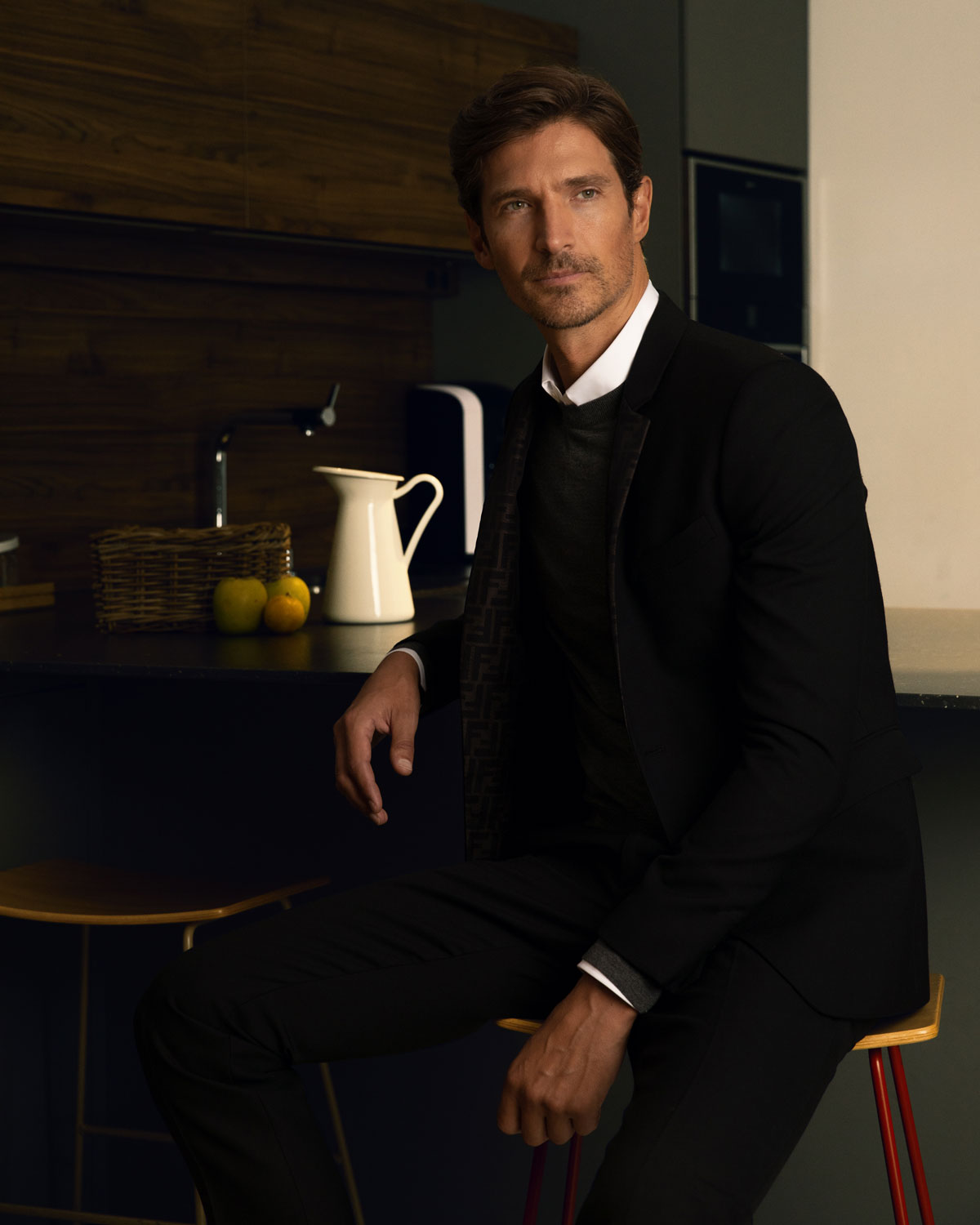 Office-to-Occasion! Today's man has a variety of options when wanting to look smart. From the traditional suit-shirt-tie combination to the more relaxed casual-Friday uniform, the choices are endless. When the temperatures start to drop however, we can't get enough of the sweater as the replacement for a tie in a suited look. We love Tom Ford's simple, chic crewneck sweaters…they are the 'just-right' basic that adds that finishing touch. We love them layered over a crisp white shirt for a graphic pop, but they would look equally as dapper over a pattern. Yes, this is an easy, elegant office look, but we also recommend this combination for a night out. Pair it with a logo trimmed Fendi jacket and instant evening magic is achieved.
View Brand List For Store Information.
View Gallery for Additional Images.