The Handbag Color You Need Now
August 14th—2020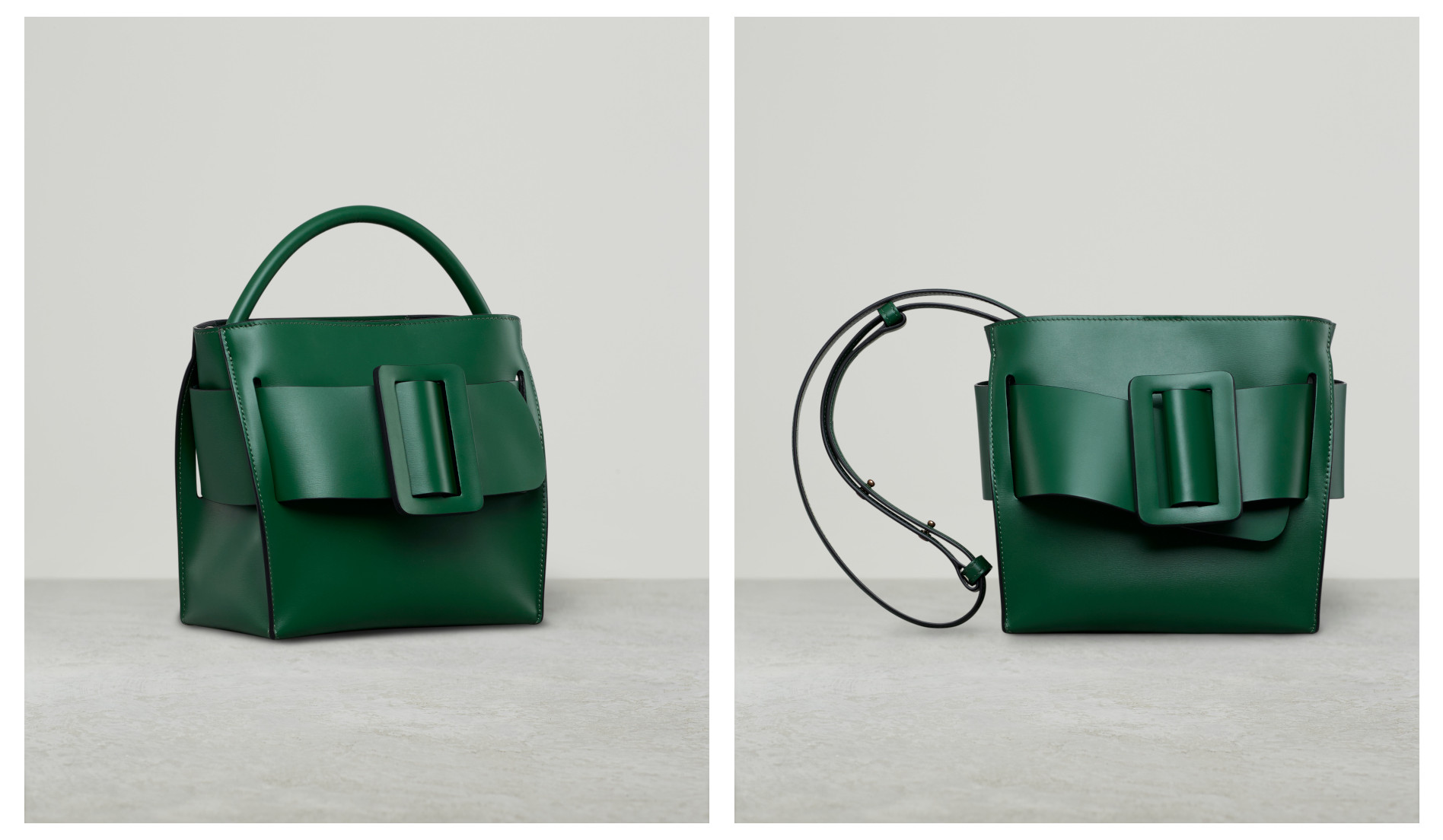 Handbag designers are feeling green right now, from acid tones to grassy hues and we couldn't be more excited to embrace the color of growth and harmony. The Pre-Fall collections take inspiration from nature's bounty to the color of wealth and abundance, money. In these turbulent times this may be the perfect tone to combat any fashion 'blues' you are feeling.
Boyy's Fresh Take On Luxury
New York brand Boyy, founded in 2004 expands on forward-looking vision of luxury for Pre-Fall with a colorful update on its classics. The Devon (see above), a chic convertible top handle, gets and emerald refresh that sets it further apart. Its signature oversized buckle makes it an instant icon and It doubles as a shoulder bag for those days when you want a more casual feel…two bags in one…once dramatic hue.
Jimmy Choo's Haute Desert Vibe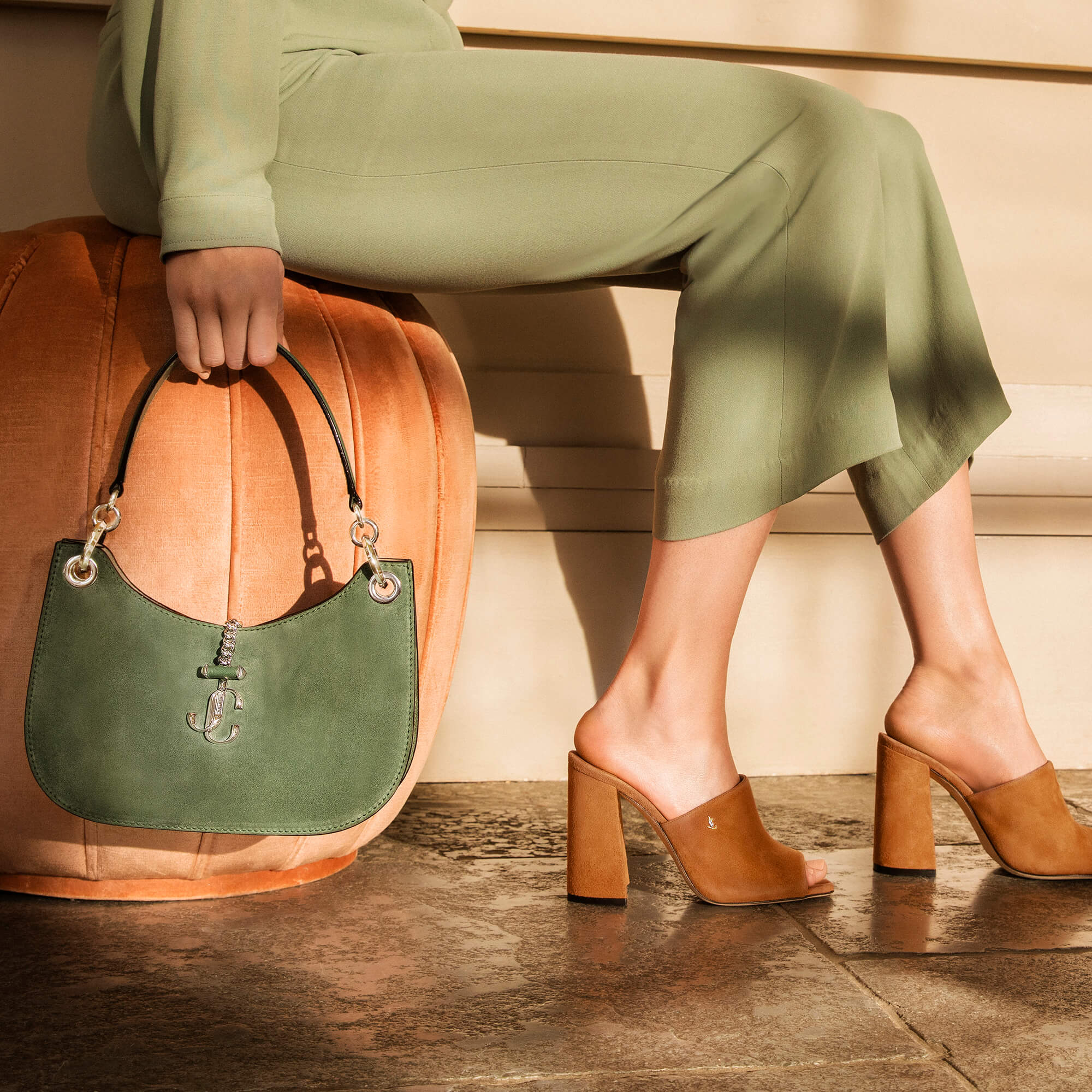 Green takes on a new meaning in the Pre-Fall Jimmy Choo collection with a nod to French cowboy culture. Cactus tones are prevalent throughout and add a sophisticated touch to one of the house's newest icons, the Varenne Hobo. Defined by its interlocking JC emblem and modern city-inspired shape makes it a definite must as we move into Fall.
Chloé's 70s View Of Femininity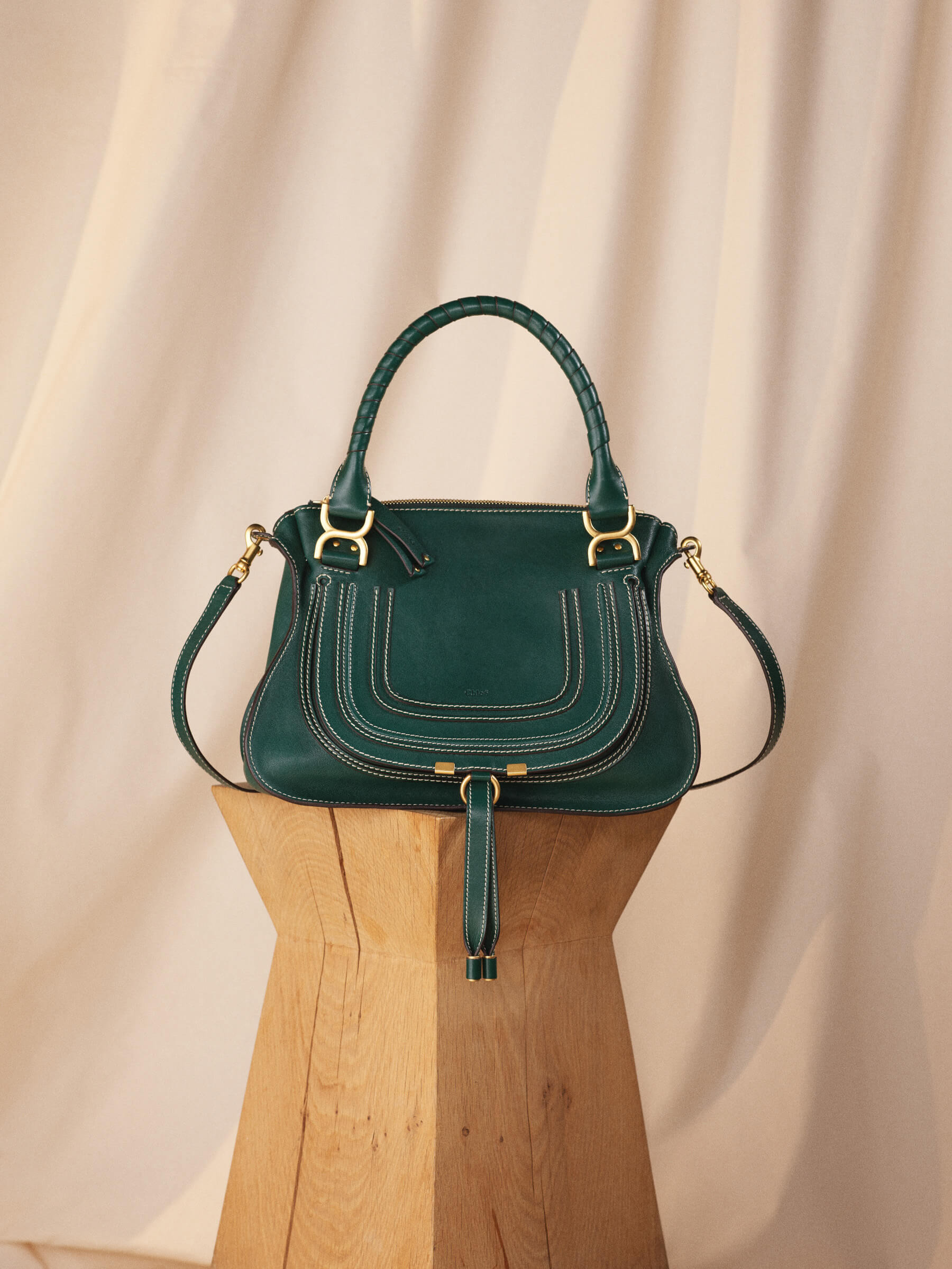 The Maison's iconic Marcie bag is one of the most coveted at El Corte Inglés…a true collectable. Its romantic sensibility and folk spirit becomes even more pronounced in a deep forest green. Its clean, sensual lines, saddle stitching, hand-wrapped leather handles and hanging leather strips are just some of the folkloric details that bring this style to life.
While green hues might not have been on your style radar, make sure to add them to your Fall shopping list. They will be major!
See Brand List for store information.