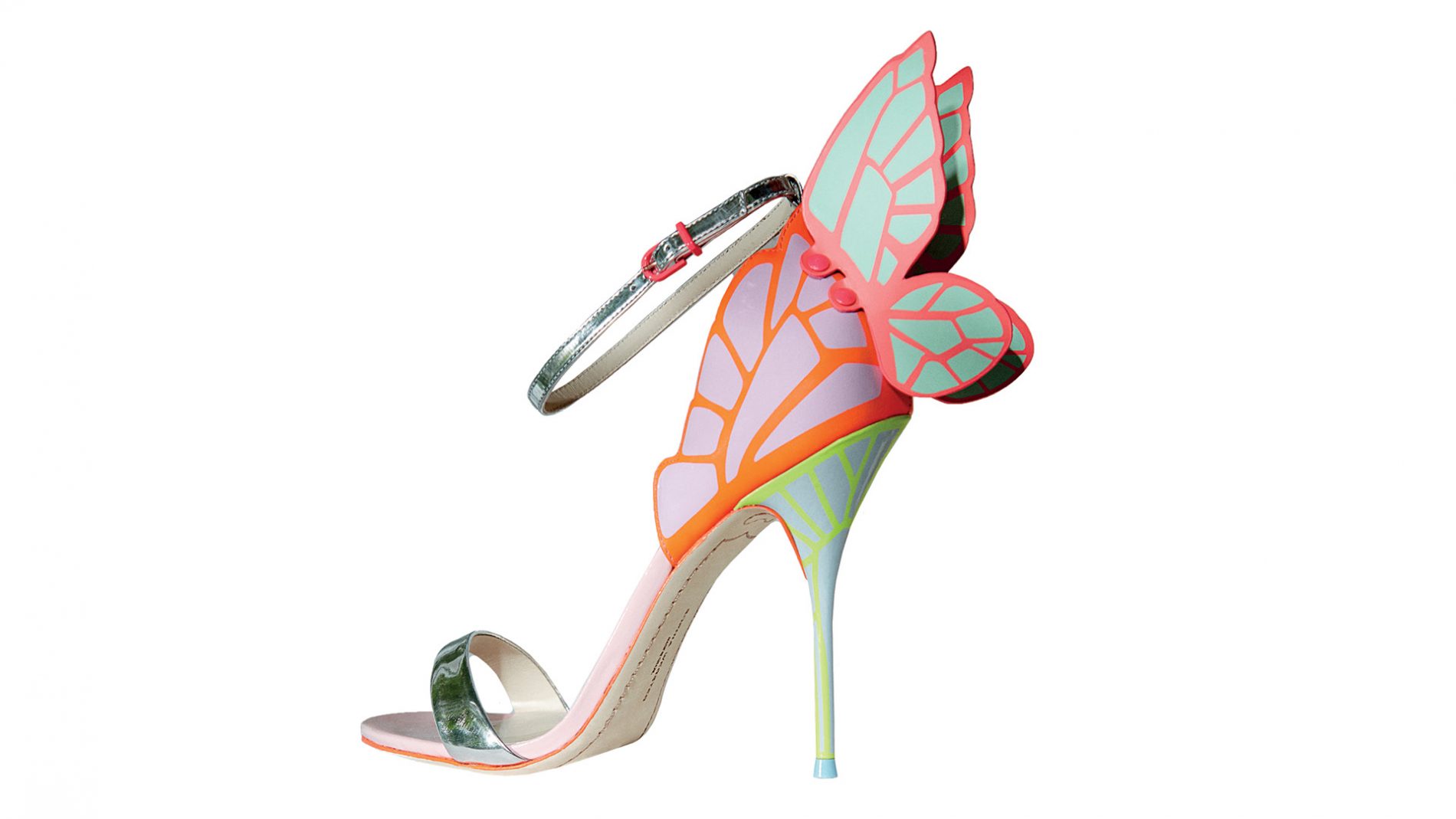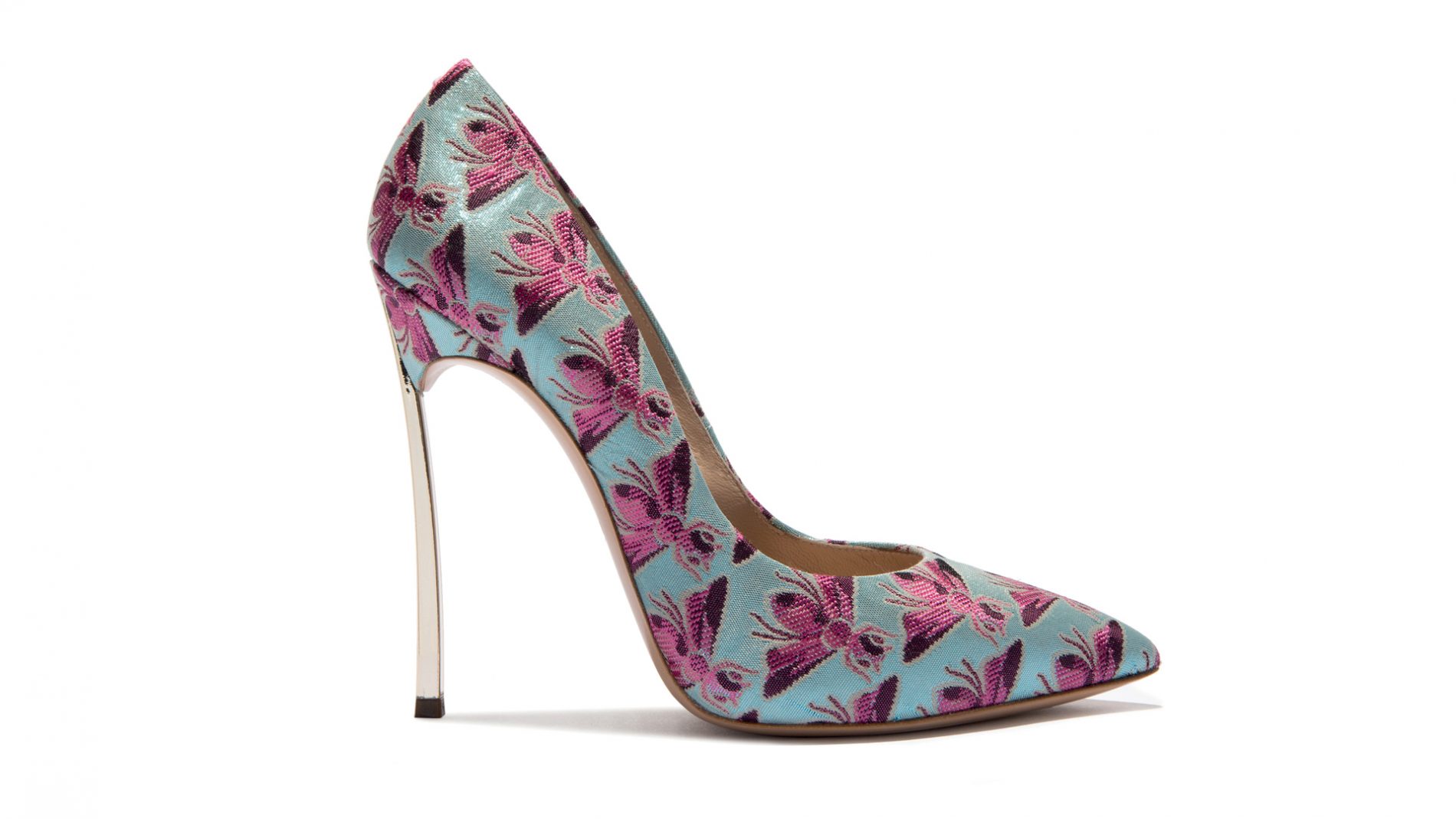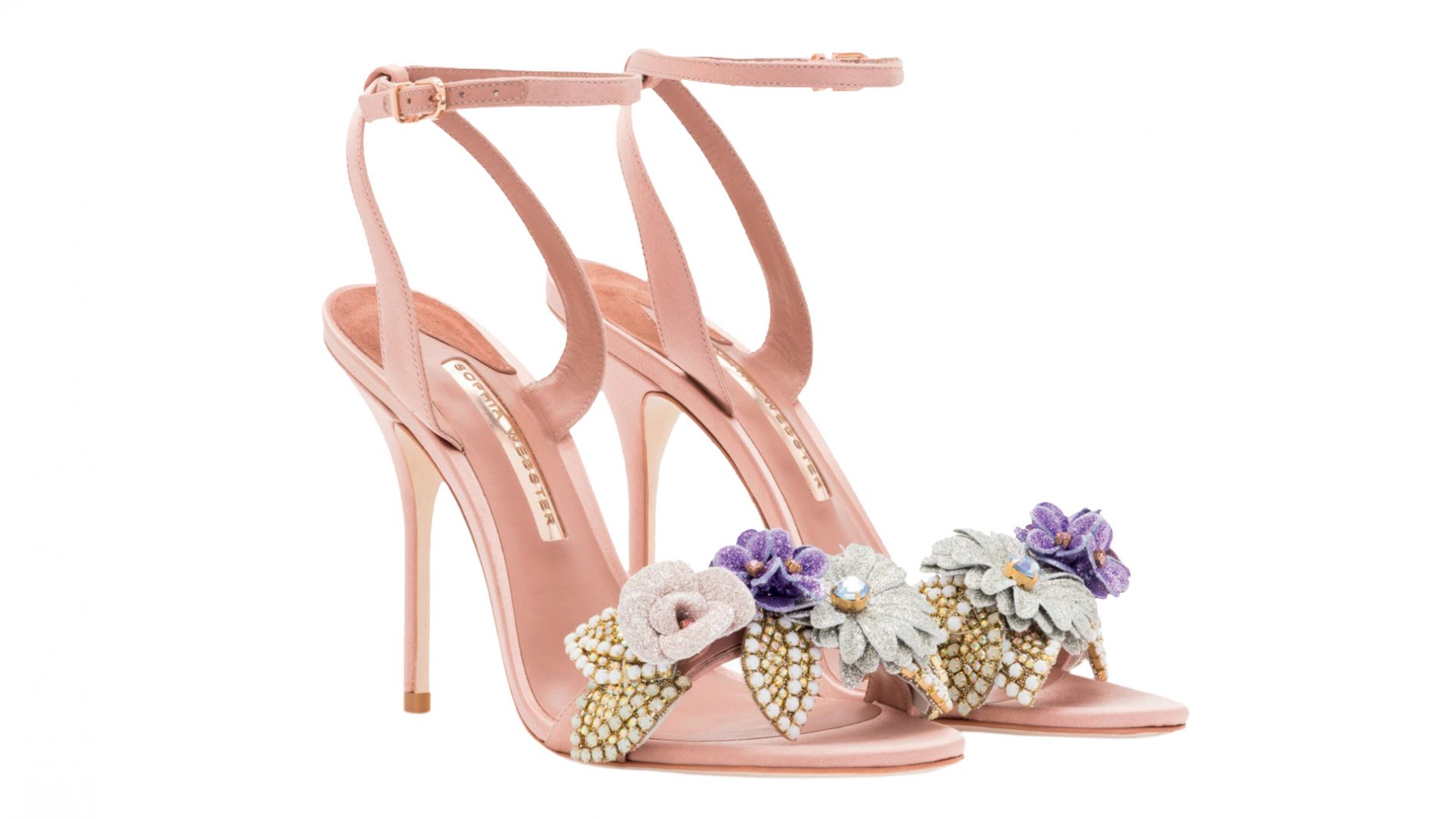 View
gallery
The Shoes Addict: Creatures Big & Small
June 5th—2018
Plant-inspired motifs are always in bloom during the Spring and Summer seasons and remain one of 2018's quintessential patterns…from bold florals to lush tropical designs, the selection is bountiful. When it comes to the most covetable pieces however, like your shoes, butterfly and other insect prints are definitely the way to go.
Take your highest heels to the next level by choosing colorful, all-over patterns like these to-die, sky-high Blade Heel pumps by Casadei. Called the Beedrill, they are an ode to the movement and the positive energy of bees who, like women, live their everyday lives with strength, perseverance and elegance.
For the serious fashion maven, seek out architectural masterpieces with heel extensions or other 3D embellishments like the iconic Chiara Sandals from Sophia Webster. A bold choice for day, make them the hero of your simplest little white dress…go with mini or midi lengths to really show them off. For a more obvious, nighttime drama moment, pair with an embellished dress and dance the night away.
While Sophia Webster's sculpted beauties are definite statement-makers, she also creates the most sublime embellished shoes, perfect for a wedding or afternoon cocktail event. The Lilico Glitter Sandals are a gorgeous work of art. Antique rose satin is accented with glitter and crystal flowers…feminine, delicate and sexy. PS…we know we said to update those florals, but these perfect beauties are just too good to pass up!
See Brand List for store information.
 View Gallery For Additional Images.