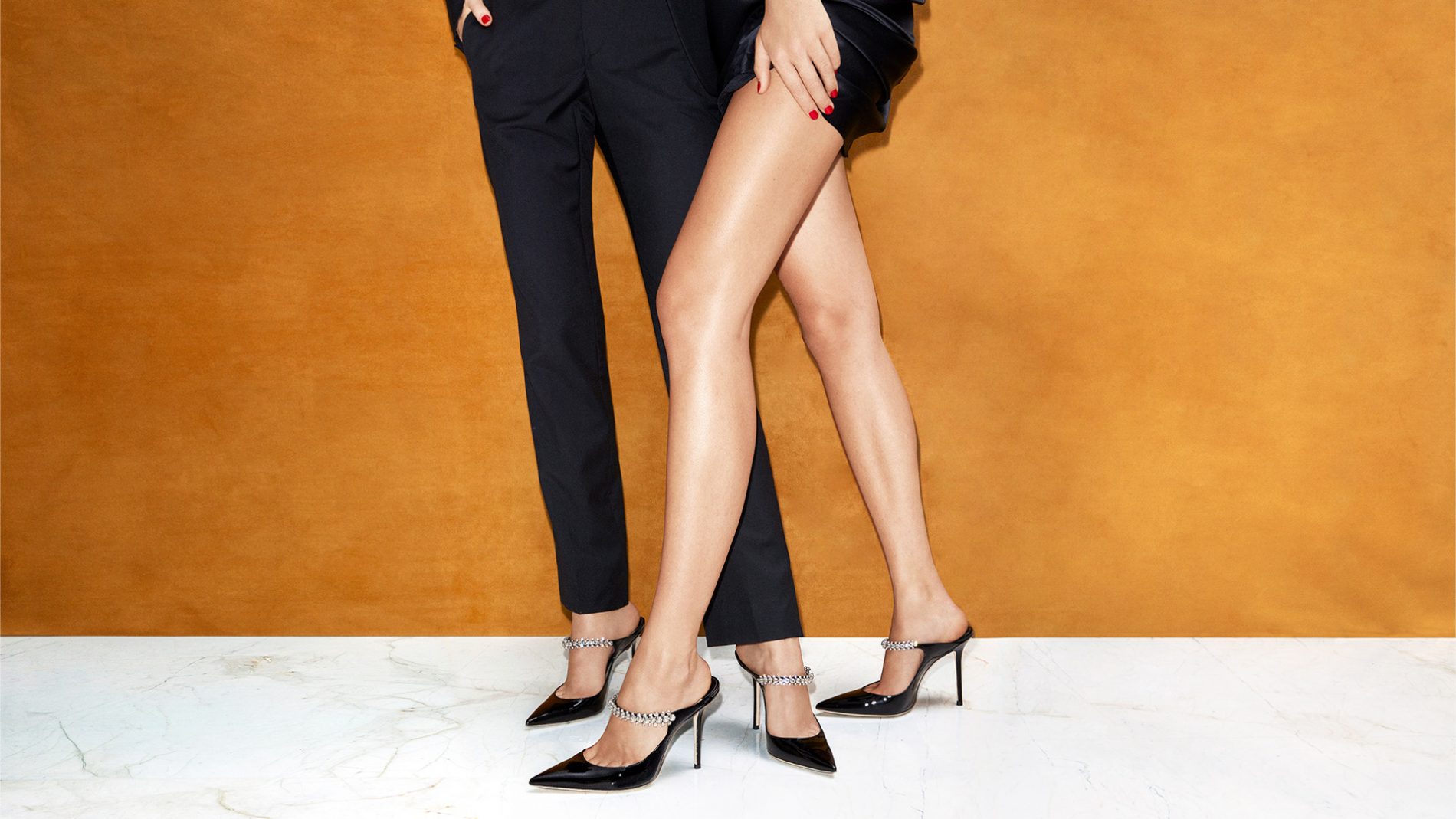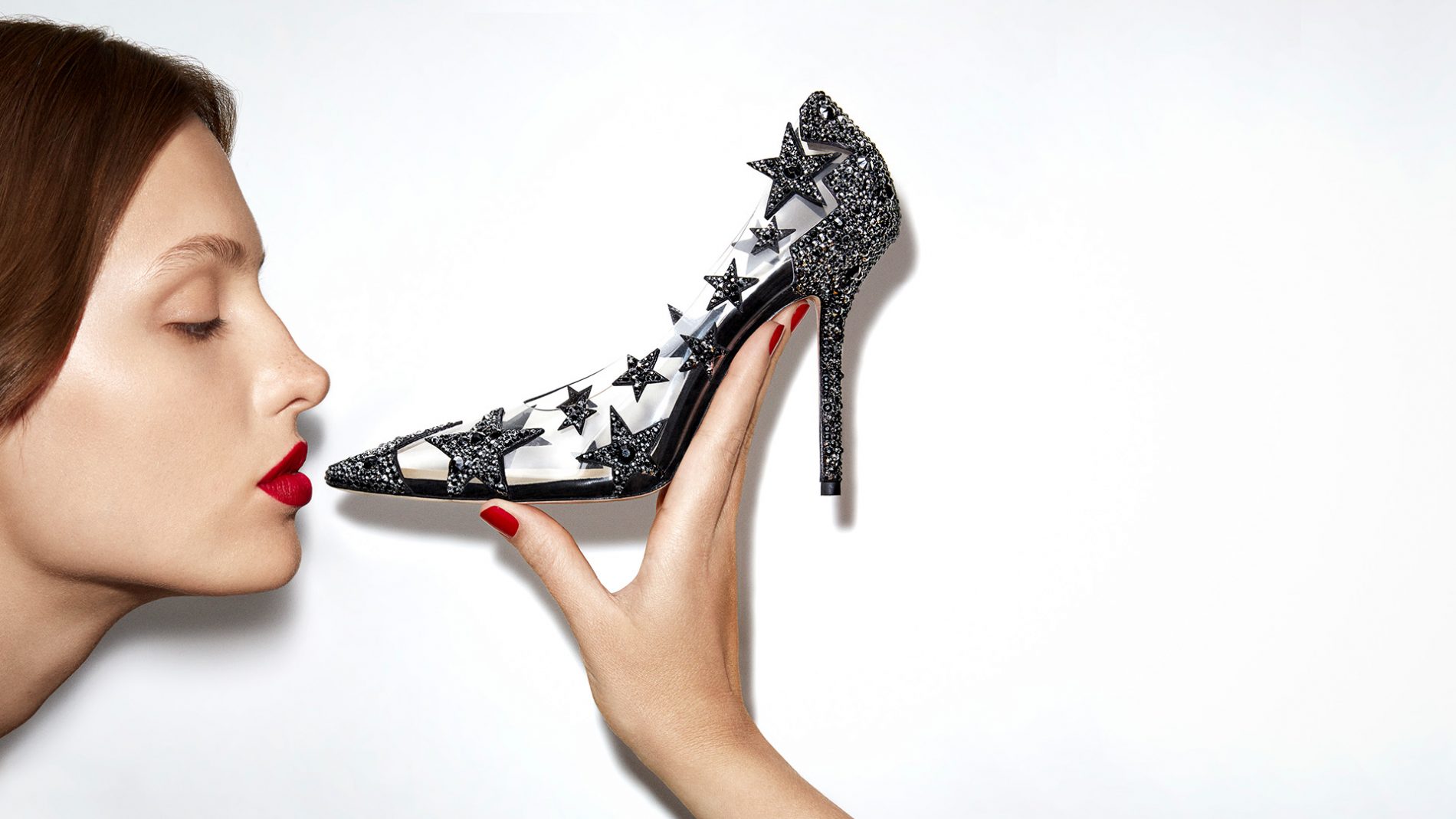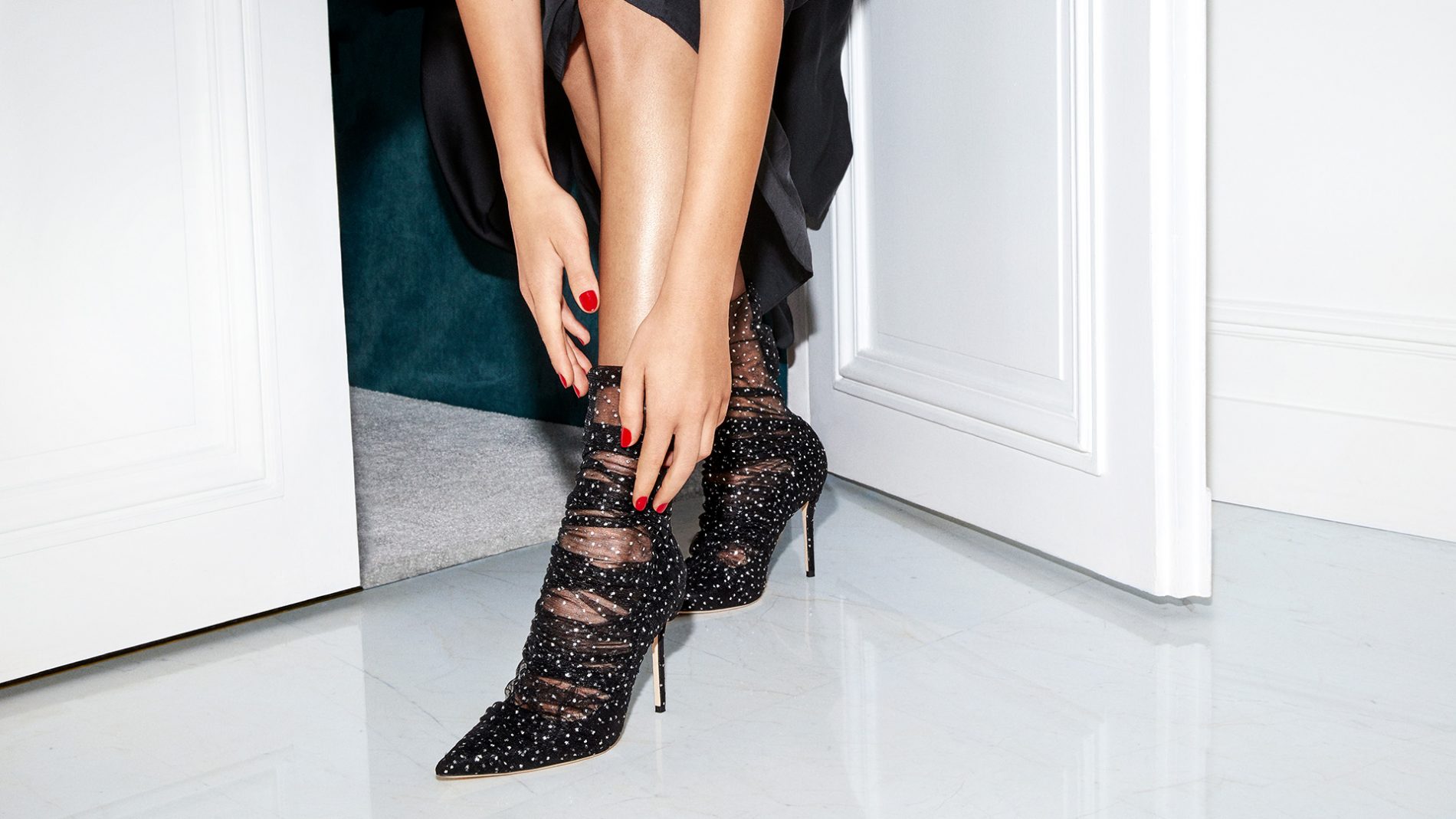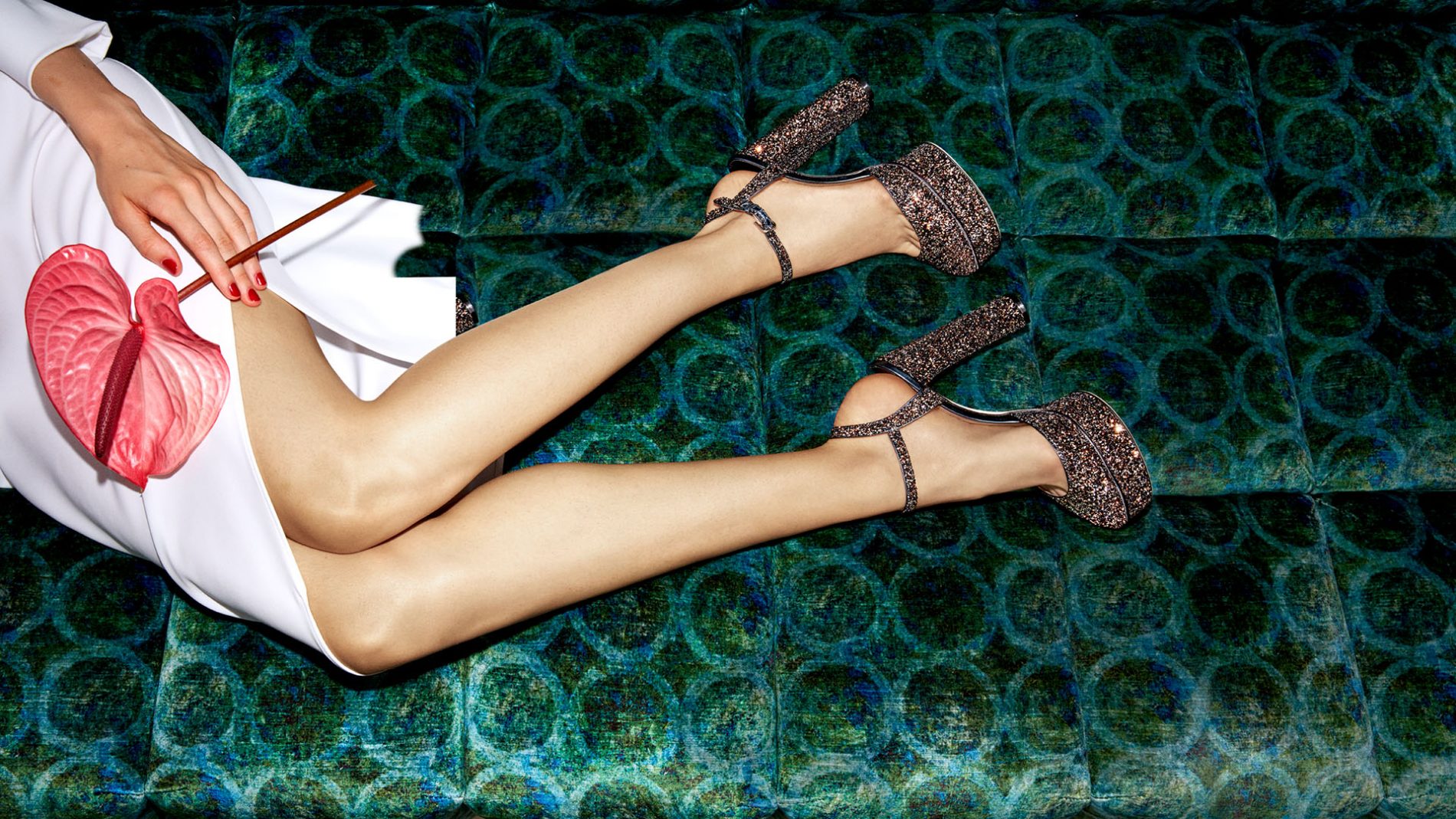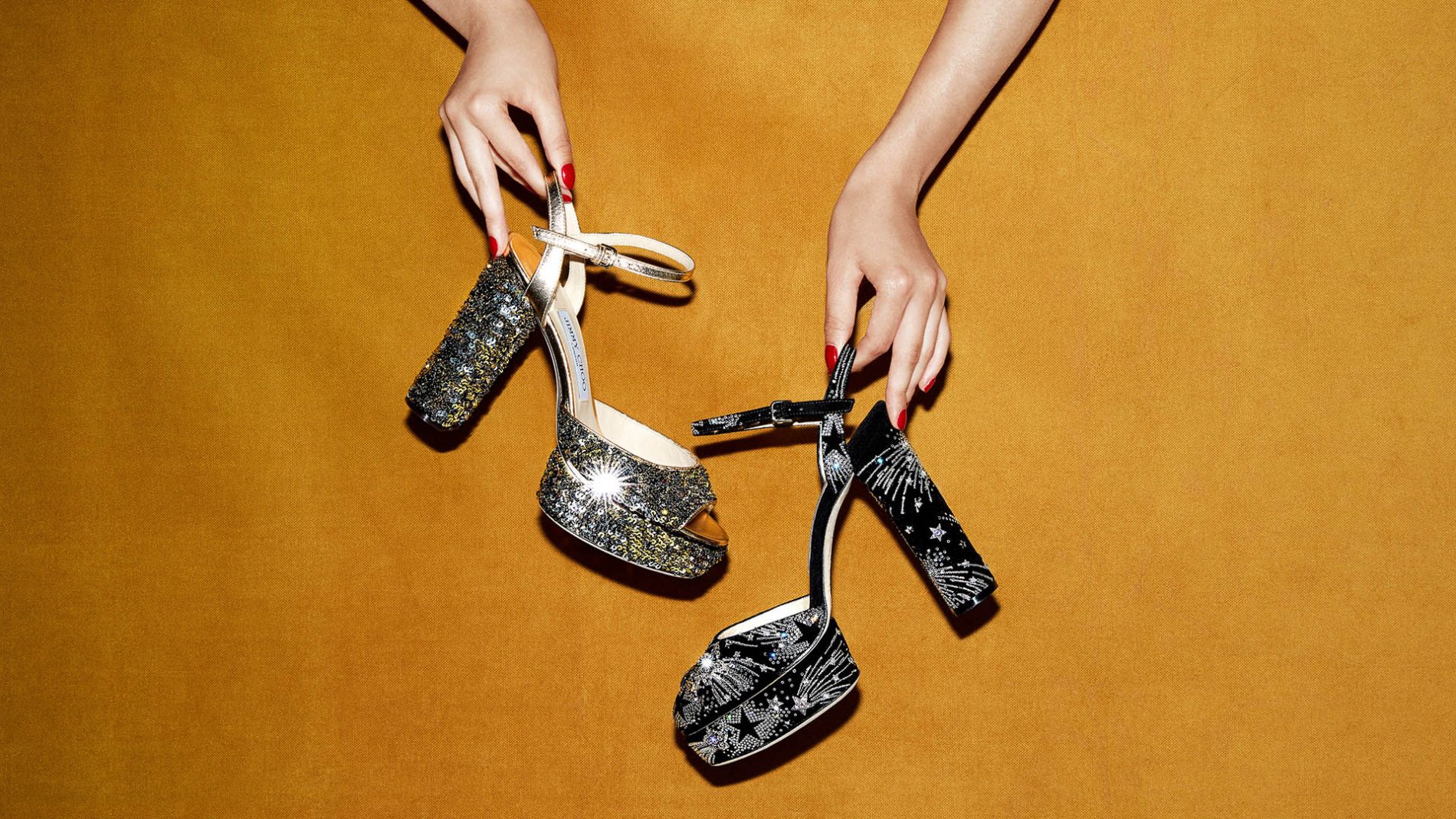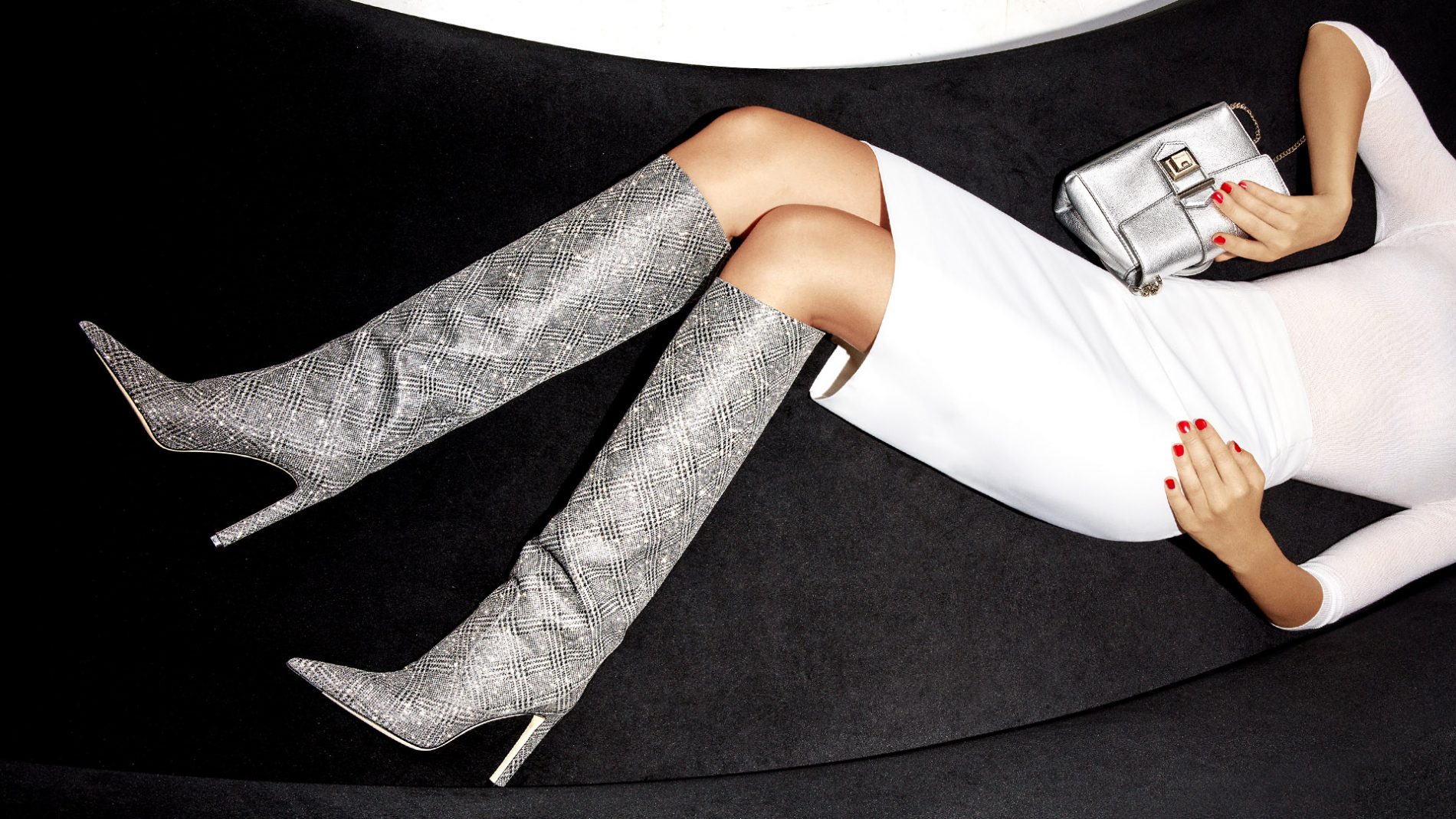 View
gallery
The Shoes Addict: Jimmy Choo
December 5th—2018
The Cruise 2019 Jimmy Choo Collection, inspired by a portfolio of photographs taken at the 1972 Surrealist Ball hosted by Marie-Hélène de Rothschild, takes us on a lavish, enchanting, thrilling, seductive and surprising ride. The ball's extravagant attire and the exceptional poise of Rothschild's guests, such as Salvador Dali and Brigitte Bardot, sparked a collection with a richness of detail, matched only by its inventiveness.
"The Surrealist Ball was attended by the greatest names in contemporary French society, all of whom seem to be competing as to who could look the most strikingly surprising and elegant. I've worked to transmit that essence of beautiful surprise into a collection that I'm really proud of. It stars many of the Choo codes we have worked so carefully to build over the years but uses them in unexpected new ways." ~ Sandra Choi, Creative Director
Cruise 2019's top notes include the brand's signature star presented as a dazzling constellation of appliqué crystals in a design entitled Supernova…it shines throughout the collection from a midnight sky of navy suede. A playful reinterpretation of a Prince of Wales check, Prince of Stars, also attains hero status, lending brilliant sparkle to an already city-chic pattern. The piece de resistance…plumes of ceremonial feathers stand to attention encased in star detailed jewels on timeless evening pumps.
The collection heralds the arrival exciting new styles such as AVA, a future classic pump, whose proportions have been sensitively redesigned giving birth to a shoe that feels at once familiar and refreshingly new. Cut high at the front, low on the back with a delicately extended toe, the AVA and the LOVE pump are signature desk-to-dinner heels. The LISHA pump marries the new high-cut silhouette realized in translucent plexi with an oversized star design in a standout black crystal application…simply beyond. The BING, available in three heel heights, is a mule with a sharp silhouette and a jeweled diamanté crystal Mary Jane strap…the shoe equivalent of a tuxedo with added sparkle.
The 70's are resurrected with a new take on the platform sandal. SANTINA, MAPLE and PEACHY are modern party-girl, high-impact styles that echo the key fabrications of the season from satin and crystal to monochromatic patents…dance-floor ready.
The brand's signature boot collection gets a party-ready update with styles such as the LAVISH, a pump-bootie hybrid wrapped in ethereal, ruched tulle, speckled with polka dots or punctuations of glitter…a couture-feel married with contemporary elegance. For day-to-night, the knee-high MAVIS boot and the ankle-skimming MARINDA offer a clean and modern silhouette presented in butter, soft black or linen leather and the new statement Prince of Stars check, while the MIRREN is a confident, square-heeled ankle boot in always chic, monochromatic patent leather.
The overall effect…PURE MAGIC.
See Brand List for store information.
 View Gallery for Additional Images.