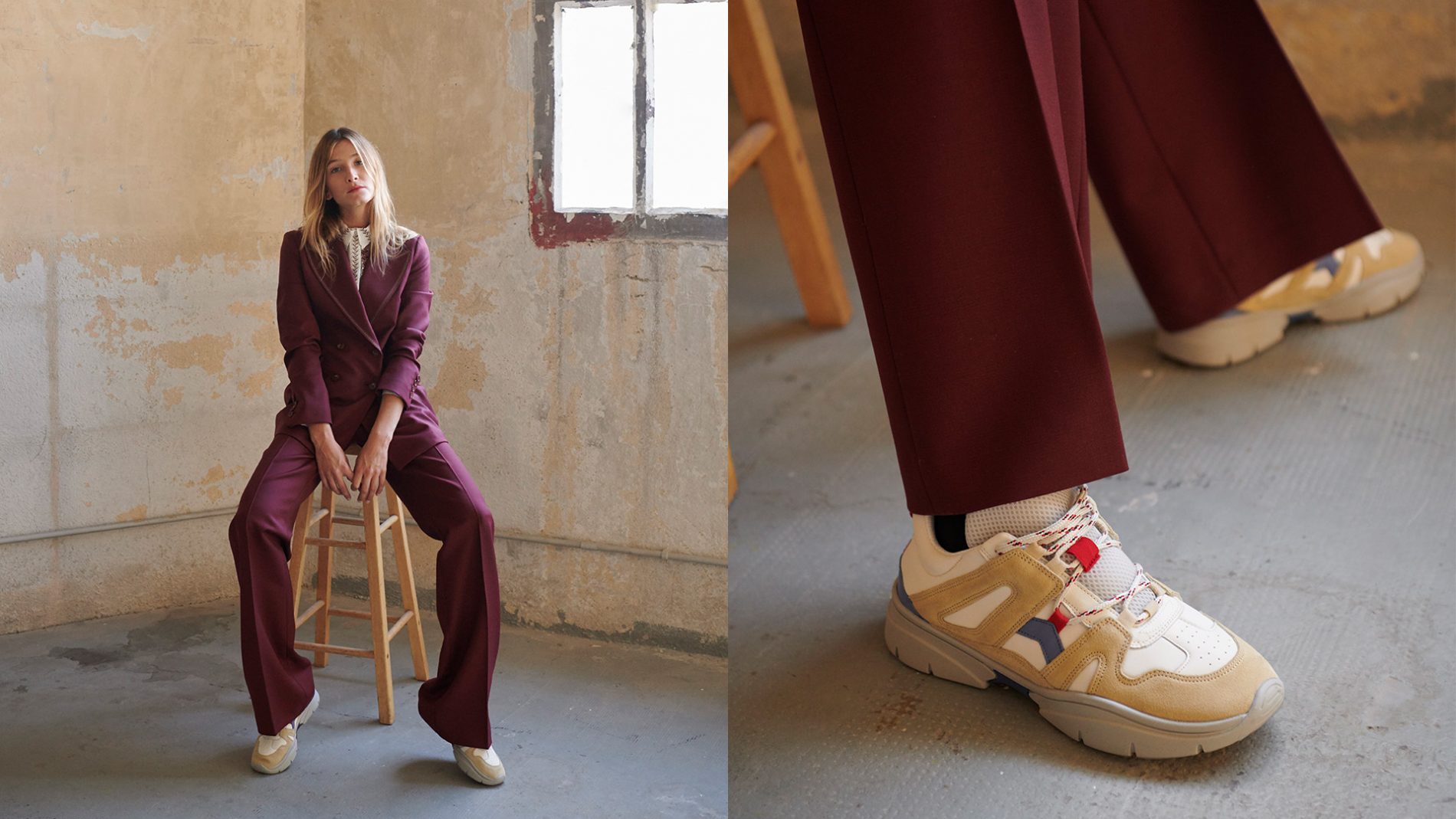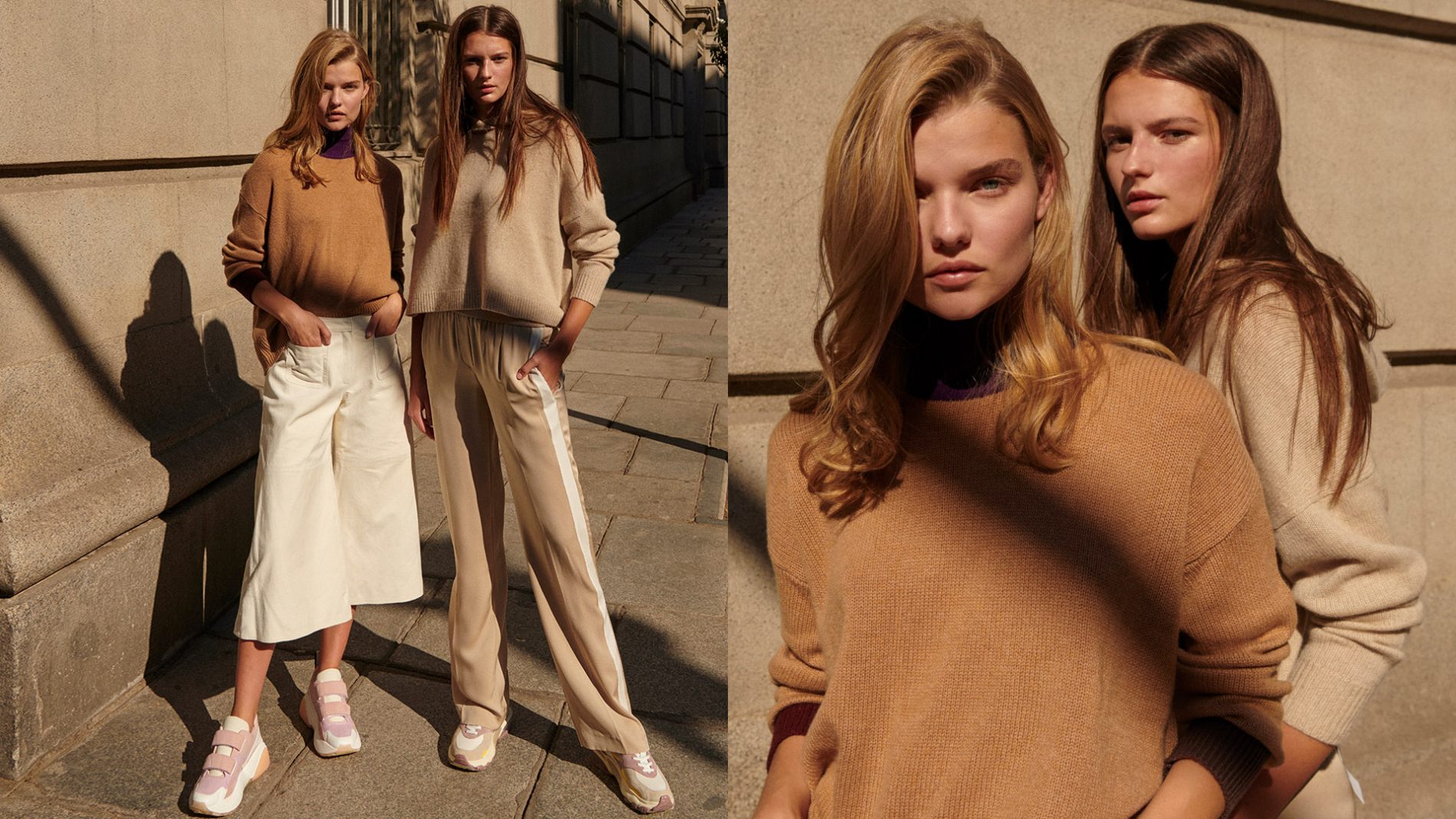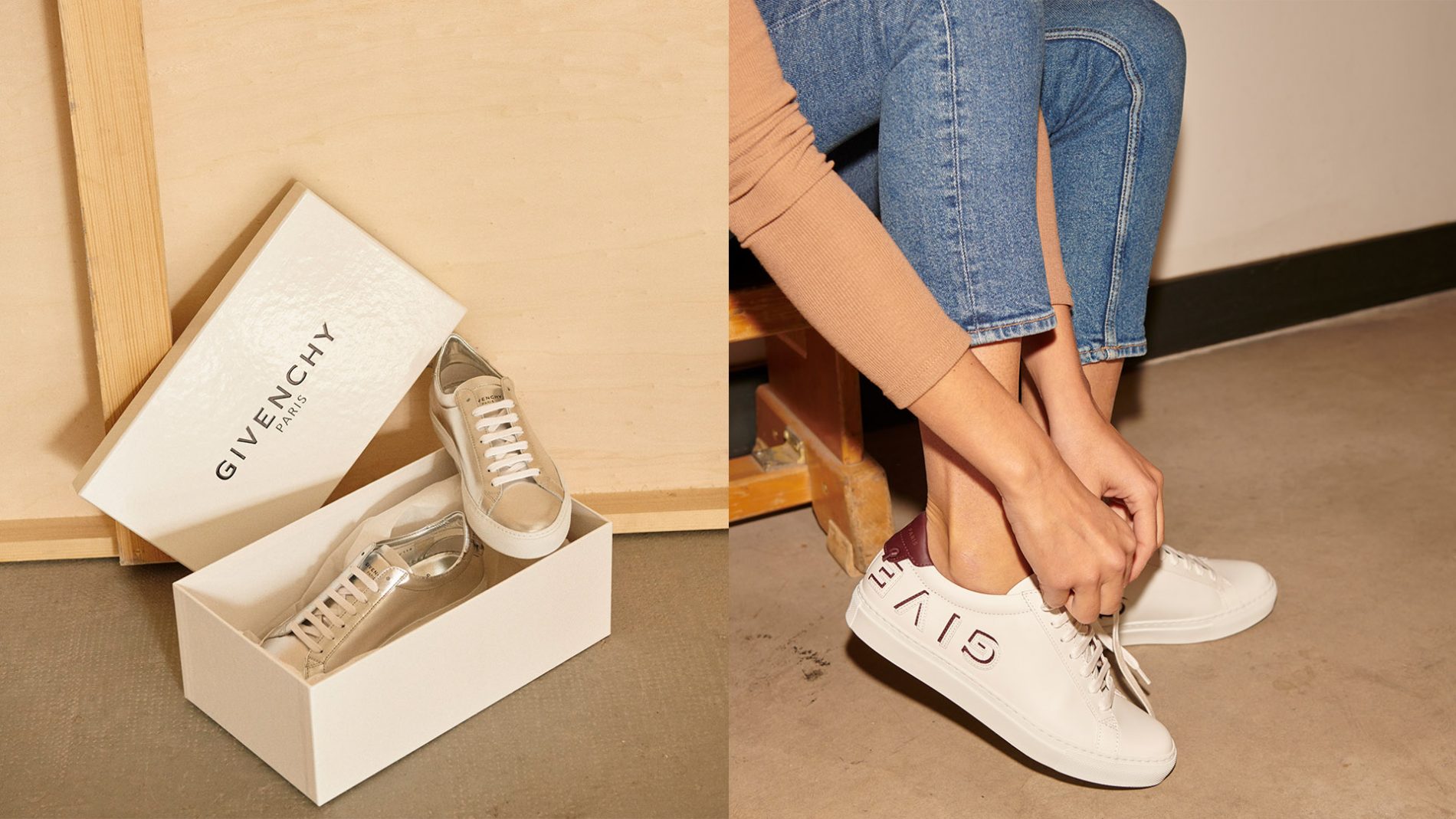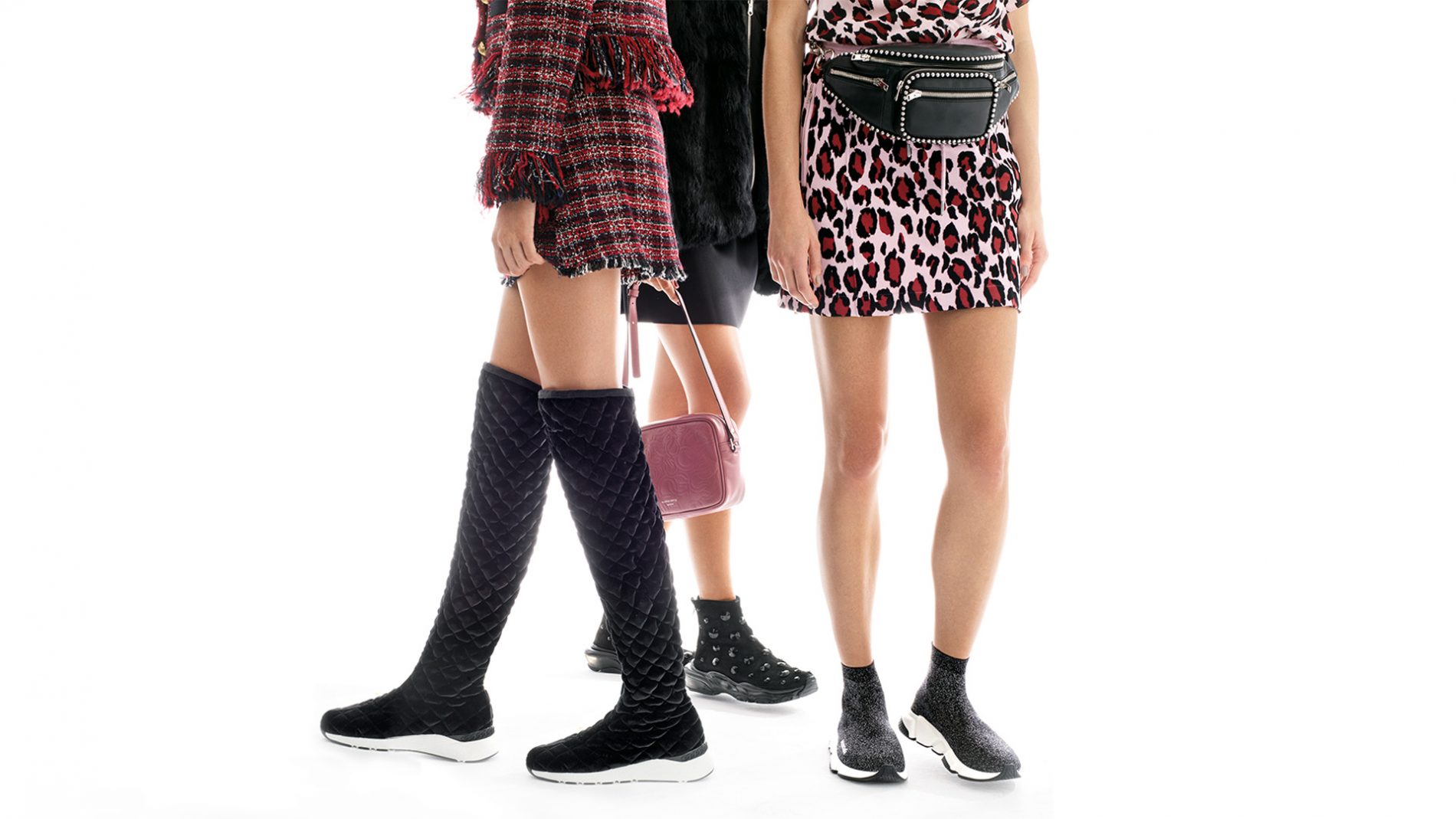 View
gallery
The Shoes Addict: Sneakers 101
November 6th—2018
2018 has been the year of the sneaker. Women around the globe have not only wholeheartedly embraced the trend, but have created an entire new code of style around it. Although we are seeing them everywhere, the 'how-to-style' can be a bit daunting for some, so here is our ultimate guide to mastering the look.
The Dad Sneaker
Perhaps the most challenging style, chunky trainers are the fashion-set choice and they are wearing them with everything! From weekend to work, this bold shoe statement adds a major touch of personality. The number one question our stylists get asked is "can I wear them with a suit?" and our response is an emphatic YES! The key is to make them feel like they are part of your uniform. Choose styles in complimentary tones or with pop colors that match, so that there is more of a continuous flow from pants to sneakers.
If you work in a more casual environment, we love the idea of pairing them with classic colors, but mixing it up with more modern silhouettes like cool-girl culottes or silky track pants. The added bonus…these looks can do double duty on the weekends as well.
The Classic With A Twist Sneaker
This breed is inspired by traditional, non-athletic styles from brands like Puma, Adidas and Fila, but with a definitive luxury-brand edge. Designers have embraced these sleek styles, defined by a rounder shape and lower platform, with each fashion house giving them their own artistic spin. We love the style with all things casual from your favorite jeans to skirts and dresses. They are the weekend-warrior go-to!
Our favorite sneaker color, white, lives in this category. Always versatile, always chic, they are the wear-everywhere alternative to the white bootie for Fall. Add a little excitement by choosing styles that also include a touch of color and then collect away so that you have hues that match every #OOTD.
The Sneaker Boot
This style has evolved from Fall 2017's biggest trend the sock boot. It has more of an athletic vibe that adds edge to any outfit. This style demands to be seen, so it is best paired with skirts, especially the mini. These ankle-grazers are perfect for your weekend shopping spree at our Castellana, Serrano 47, Diagonal & Marbella stores. Always comfortable, always on-point, they allow you to work-it on the weekend.
For the real fashionista, Fall 2018 gives us knee-high versions that are just oh-so-cool! They have a more dressed-up feel, perfect for those days you are going out right after work. Trend mix by pairing with a little plaid skirt suit for a major desk-to-dinner moment.
Of all of the exciting trends 2018 has given us, sneaker-mania is definitely one that is here to stay. When you can look fashionable and still be comfortable, why would you ever let this style-moment evaporate?
See Brand List for store information.
View Gallery for Additional Images.