The Sweeter Side Of Summer
July 21st—2020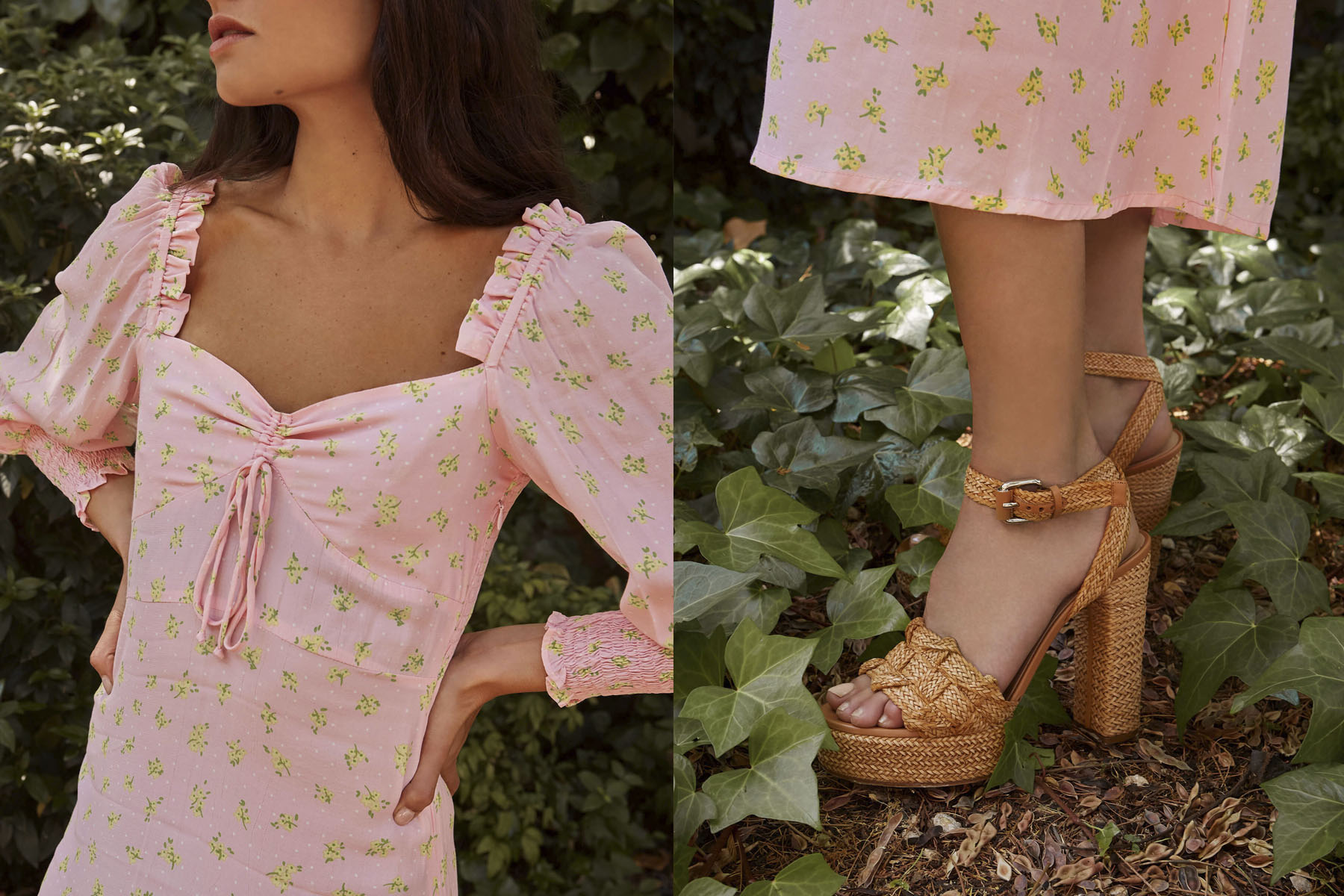 There is something about summer that makes women want to explore their more feminine side…sultry evenings, glistening skin, a joie de vivre. Whatever the impetus, this intoxicating, warm-weather cocktail makes us all want to look a bit girly.
All Things Pink
Summer is the season of the floral print and no one is serving up these sweet little patterns better than Faithful The Brand. Their 'pretty in pink' Mathilde Midi Dress in their oh-so-sweet Luda Floral is the definition of feminine. We love it worn with Casadei's iconic platform sandals in a roped weave that has a little bit of marine-inspired edge…it is this combination of the 'salty' and sweet that makes for a summer filled with romance.
A Touch Of Mellow Yellow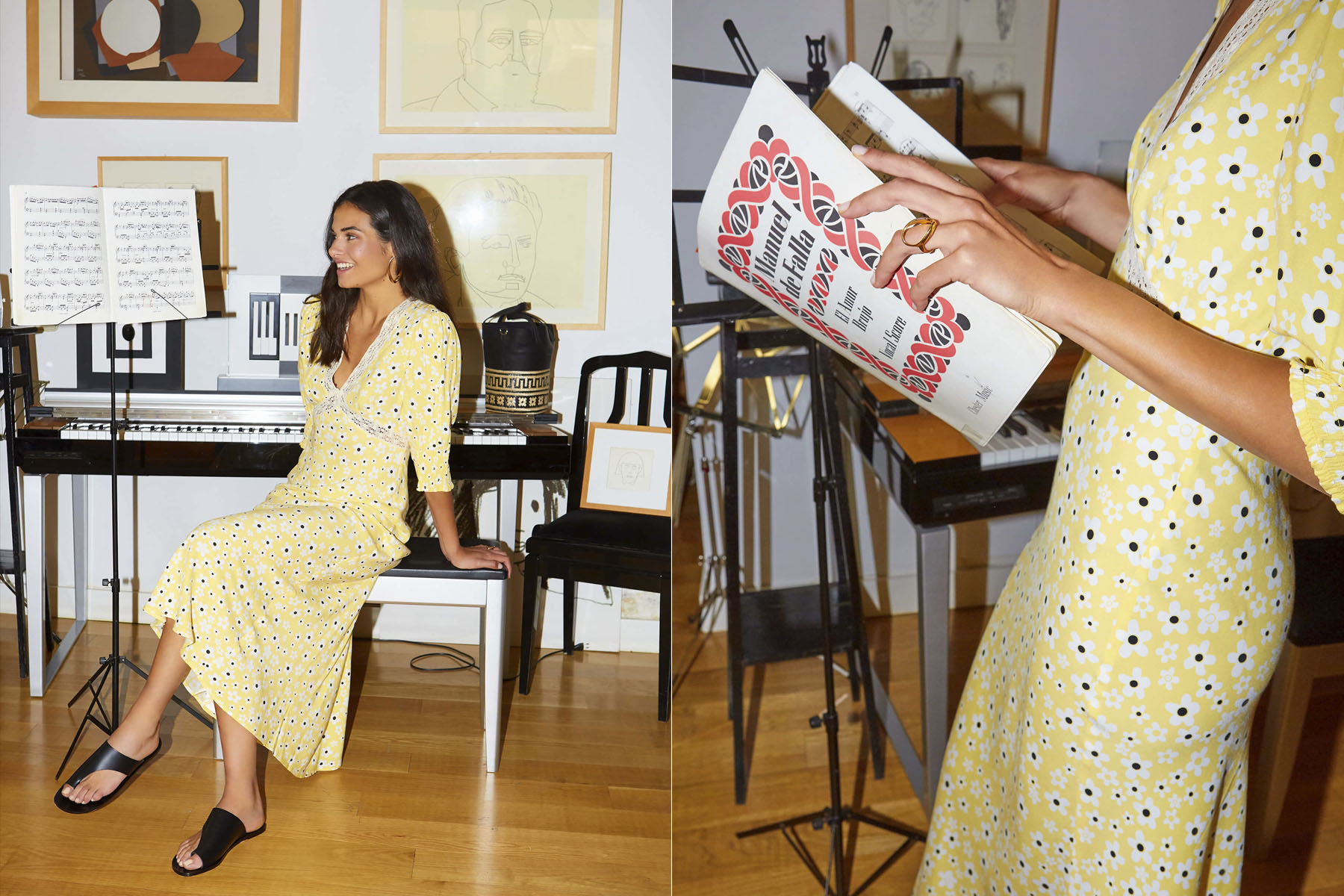 Another brand that serves up major 'girl' is Rixo and we are simply obsessed with their Brit-infused version of the floral print. Their exploration into pattern includes a little bit of that UK-whimsy we all desire, making their creations sweet, but with a dash of vixen included. Touches of lace gently sculpt their Gemma Midi Dress giving it an infusion of sexiness, while their Micro Mod Floral pattern adds a sassy, but still sweet vibe. We suggest dressing it down a bit with chic slides from ATP Atelier (All Tomorrow's Parties)…we love the impact of black sandals to really bring out your cool-girl side.
See Brand List for store information.