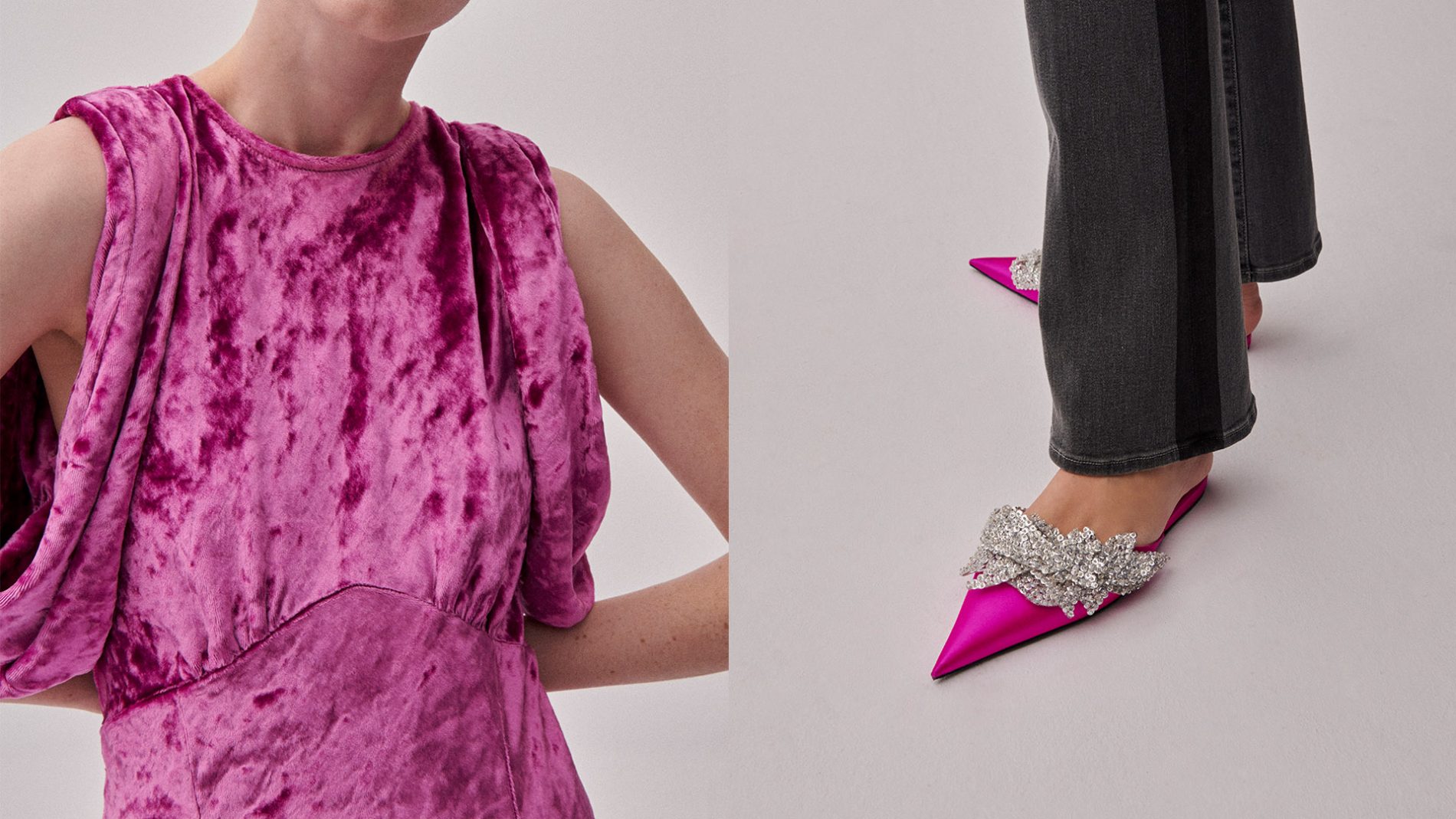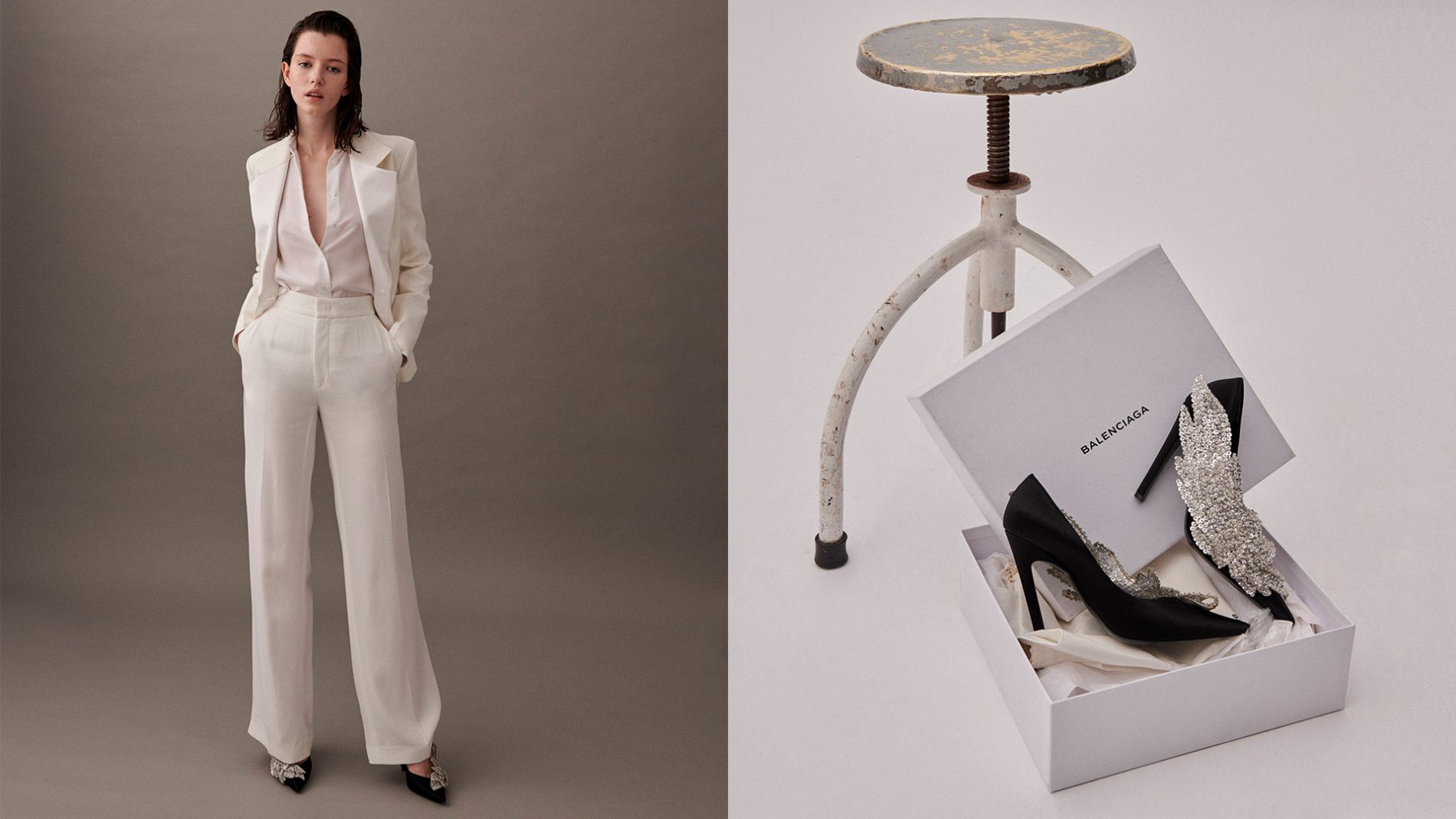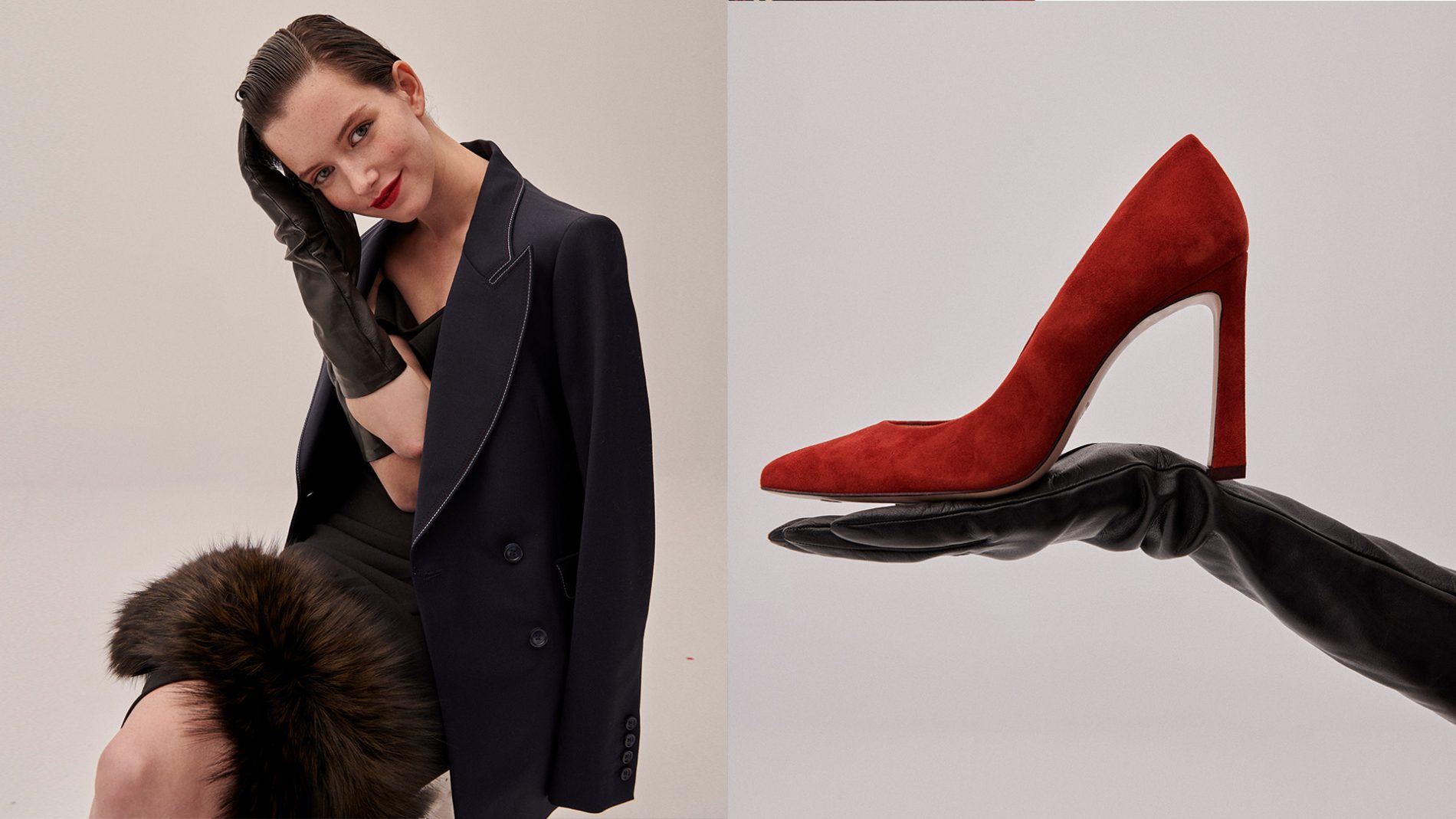 View
gallery
The Trendsetter: Haute New Year
December 25th—2018
New Year's Eve is the one night a year when you get to play big-time dress-up…no holds barred, high-impact, moment-making! It is the time to let go of the old and welcome the new and so of course you need to invest in something oh-so fabulous.
For the fashionista who plans to dance the night away, we recommend the hottest of hot pinks. While red will always be a go-to, if you really want to own the room, magentas, fuchsias and amaranths are the way to go. We're just obsessed with The Attico's pink velvet dress…richly hued, sumptuously textured perfection. When sophistication and high-fashion collide, something electric happens and you should be the conduit.
Prefer to show your rock-n-roll sensibility…go edgy in tuxedo-inspired denim from It-Girl-Brand Mother and pair crystal embellished Flash Heel Mules from Balenciaga (in hot pink, obviously)…a little boy-meets-girl, a whole lot of style.
If your plans include a chic dinner party, our Serrano 47 Store stylists suggest the most elegant of winter white separates for an evening suit look that will simply WOW. Added bonus…Helmut Lang's ivory jacket will take you well into 2019 and Joseph's cream-hued pants will take you from day-to-night and back again. Amp things up with Balenciaga's Slash Heel Pumps for a graphic touch that will get you noticed head-to-toe.
Part traditionalist, part style-mixologist…turn heads in an unexpected fusion of classics and hero accessories that will make you the envy of every 'stylista'. Start with timeless pieces like an elegant blazer from Gabriela Hearst and the just-right LBD from Helmut Lang, then take things up a notch with a luxurious fur stole from Maximillian Furs, mysterious, long, leather gloves and vixen-worthy red pumps from Stuart Weitzman…if James Bond was a woman, this is how he would dress!
Ring in the new year in haute-style and you will be sure to take 2019 by storm.
For more eveningwear ideas, follow us on @4shoppinglovers and @Serrano47woman.
See Brand List for store information.
 View Gallery for Additional Images.