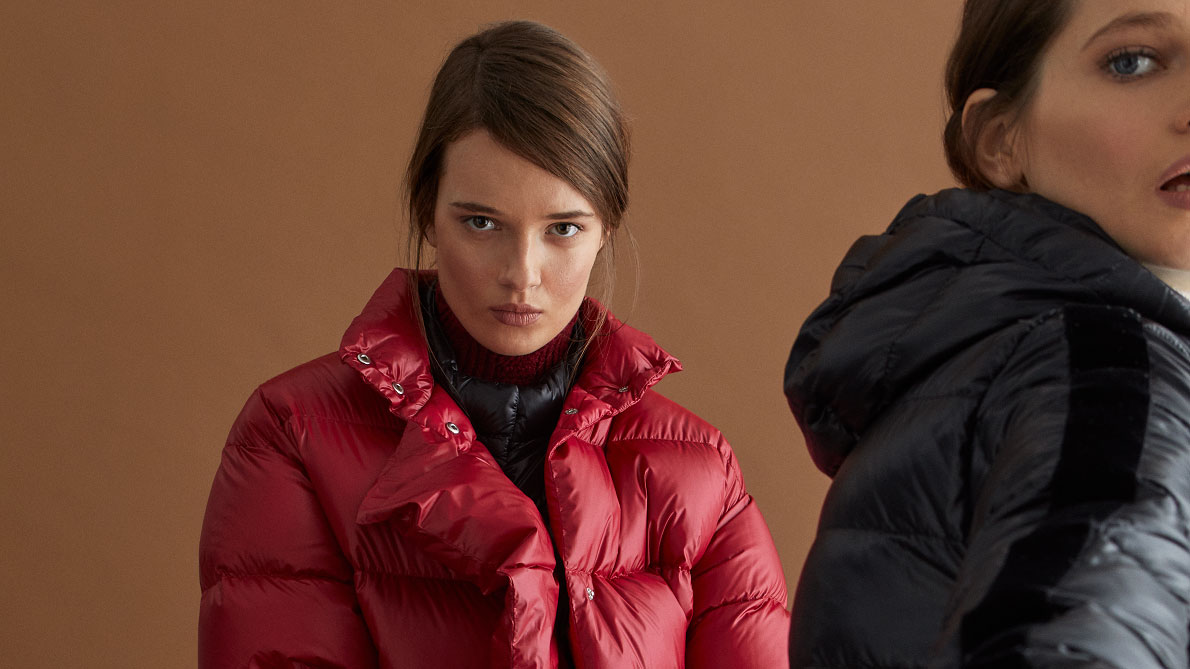 The Trendsetter: Stay Cool In The Cold
October 30th—2019
Summer dressing is so effortless…the perfect little dress with a cool pair of sneakers and you look uptown-meets-downtown without even thinking about it. Achieving this understated state of cool becomes a little more challenging when you have to pile the layers on to stay warm. We never want to lose our style identity by covering it all up, so here are some of the tricks to keep you street style-worthy.
Puffer Up…the puffer, or the down jacket is a style staple of sorts. Once reserved for ski vacations, it hit the fashion mainstream a few years ago. It has become so popular that the most astute fashionistas have demanded the next generation of puffers…who wants to look like everyone else. Thank the fashion gods for color, especially red as in RED Valentino. Their nylon down jacket is oh so downtown-chic in the richest of hues…on even the coldest of days, you never have to give up style. Herno gives black a serious update with their Long City Glamour Down Jacket With a slight sheen and technical wool detailing, this coat is pure function-meets-form…just the right amount of edge and the right amount of street cred.
Wrap Yourself In Graphics…logo mania may seem so last year, but some brands' logos still make a covet-worthy statement. We love logos that have a more graphic vibe, like iconic-brand Courreges' sought-after mark…the 'it' style symbol of the fashion-set. We love it splashed across the front of their perfect grey sweater…just the right amount of modern contrast. Pair it with Fall's must-have grey denim pieces from Helmut Lang and a simple white shirt from Joseph and voila…your new fall uniform.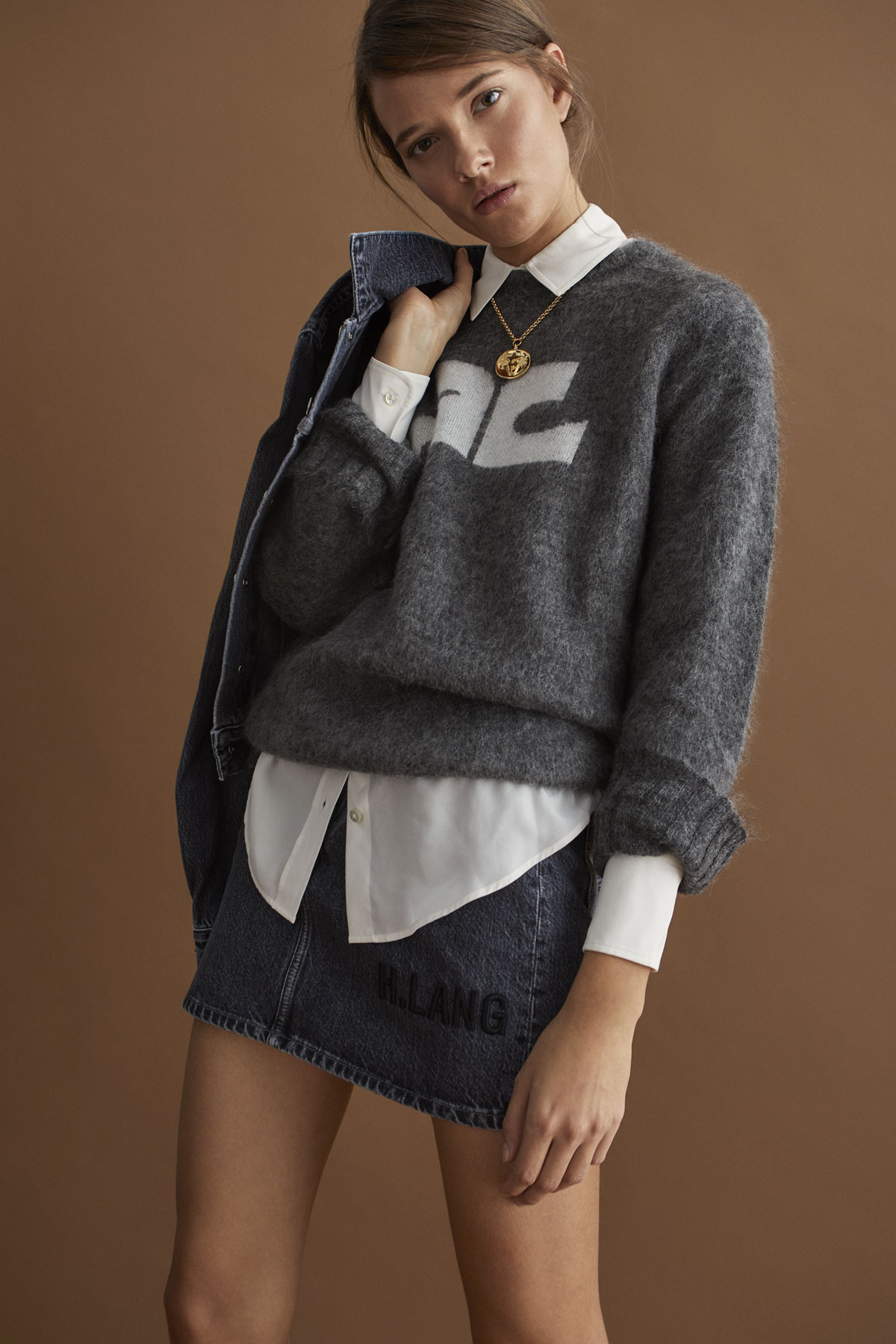 Cover It All In Coveralls: The jumpsuit trend is one of our favorites of 2019, especially those that paid homage to workwear and Rag & Bone's version for Autumn/Winter 2019 is the one to own. In a rich winter white shade, this piece replaces the aforementioned 'perfect little dress' as the ultimate throw-on piece in your wardrobe. We love it layered over a Vince turtleneck for added warmth and added cool and accessorized with high-impact pieces like these knee boots from Isabel Marant. Tucking your pants into your boots is another stylista trick this season…utililtarian chic never looked so right. The final touch…add some extra edge with Mulberry's Keeley Satchel.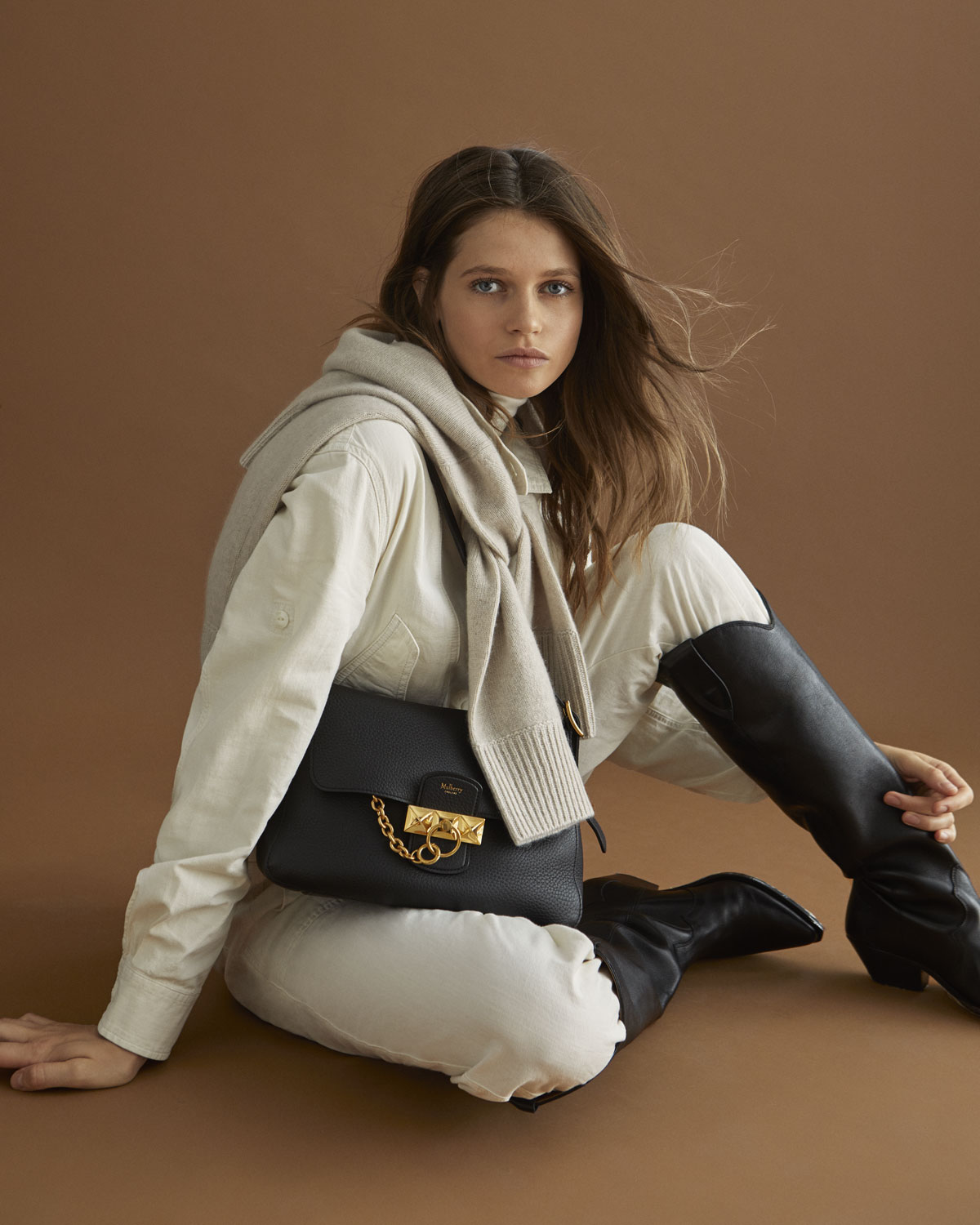 Sneakerize It: Yes 'sneakerize' is a word…it simply refers to a specialized product going mainstream. Now we aren't talking about athletic sneakers (though we love those too)…in this case we are talking about the cult of Golden Goose. If you want to maintain any sense of style in the wintery months, start collecting these star-embellished pieces of shoe art. Even on your most basic of fashion days (jeans and sweatshirt), Golden Goose will add the personality you love to show off…red, black, white, patterned, glittered and everything in between…a pair for every mood. Dress them up with a suit for a modern work look, wear them with tights and a dress for that elegant-grunge look or wear them with jeans and a leather biker jacket for everyday cool. Fill your closet now!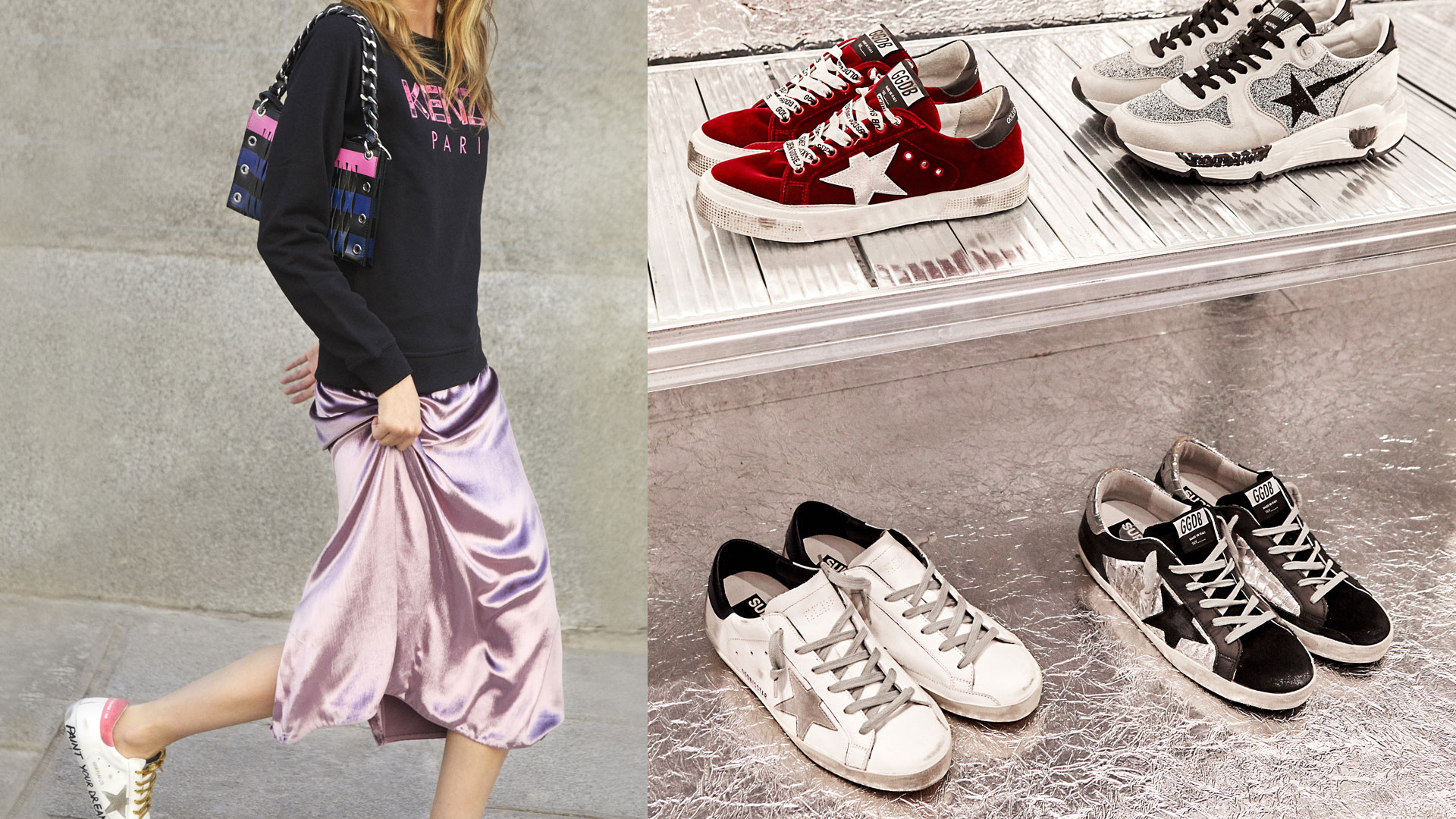 All these brands and many more can be found in our luxury stores: Serrano47Woman, Marbella Store and Diagonal Store.
View Brand List for Store Information.