Time Travel With Chloé
May 6th—2020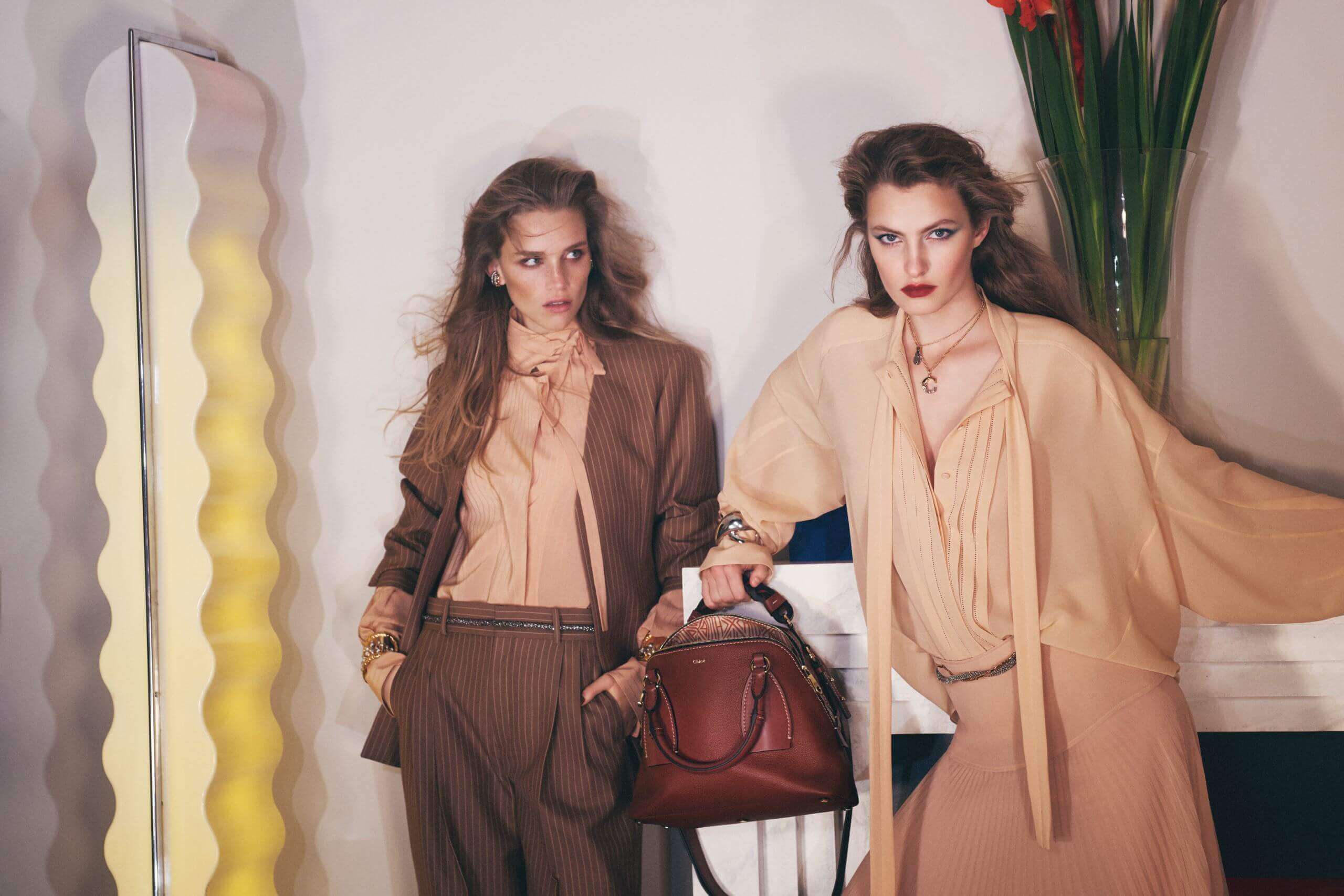 We always love to explore the history of fashion and how the past influences the future. Fashion is such an important part of who we are…it is how we see ourselves, how we express ourselves and always representative of the times.
Maison Chloé was founded in Paris, France in 1952 by Gaby Aghion. One of the first designers to explore 'Ready-To-Wear' as a concept, her influence impacted fashion forever. The first collection was presented in 1956 at the famous Café de Flore, one of Paris' favorite meeting spots for artists and other creatives, cementing the brand's intellectual yet, feminine approach to women's fashion.
In 1966, the one and only, Karl Lagerfeld, became the brand's creative director. His vision, so definitive even back then, drove the brand to immense success in the 1970s with icons such as Jackie Kennedy, Grace Kelly and Brigitte Bardot as muses. His reign lasted almost 30 years (even though he took a hiatus allowing Martine Sitbon to steward the brand for a while) until passing the torch to Stella McCartney in 1997. Stella's era was perhaps one of the most meaningful, with a subtle design shift towards a more romantic sensibility.
In 2001, Stella McCartney decided to launch her eponymous label and the era of Phoebe Philo commenced with a new found sensuality. Her muses were some of the most famous women in young Hollywood like Kirsten Dunst and Natalie Portman and Parisian fashion icons like Lou Doillon. The brand had a newfound cool-factor making it one of the most coveted for decades.
Flash to today, Chloé's Creative Director, Natacha Ramsay-Levi has made her imprint by honoring the past, while moving the brand forward.
As a parting note, we want to share a quote from Gaby Aghion that feels so important right now.
"All I've ever wanted is for Chloé to be a happy spirit, to make people happy."
What a powerful message for today and every day!