Travel In Style
February 13th—2020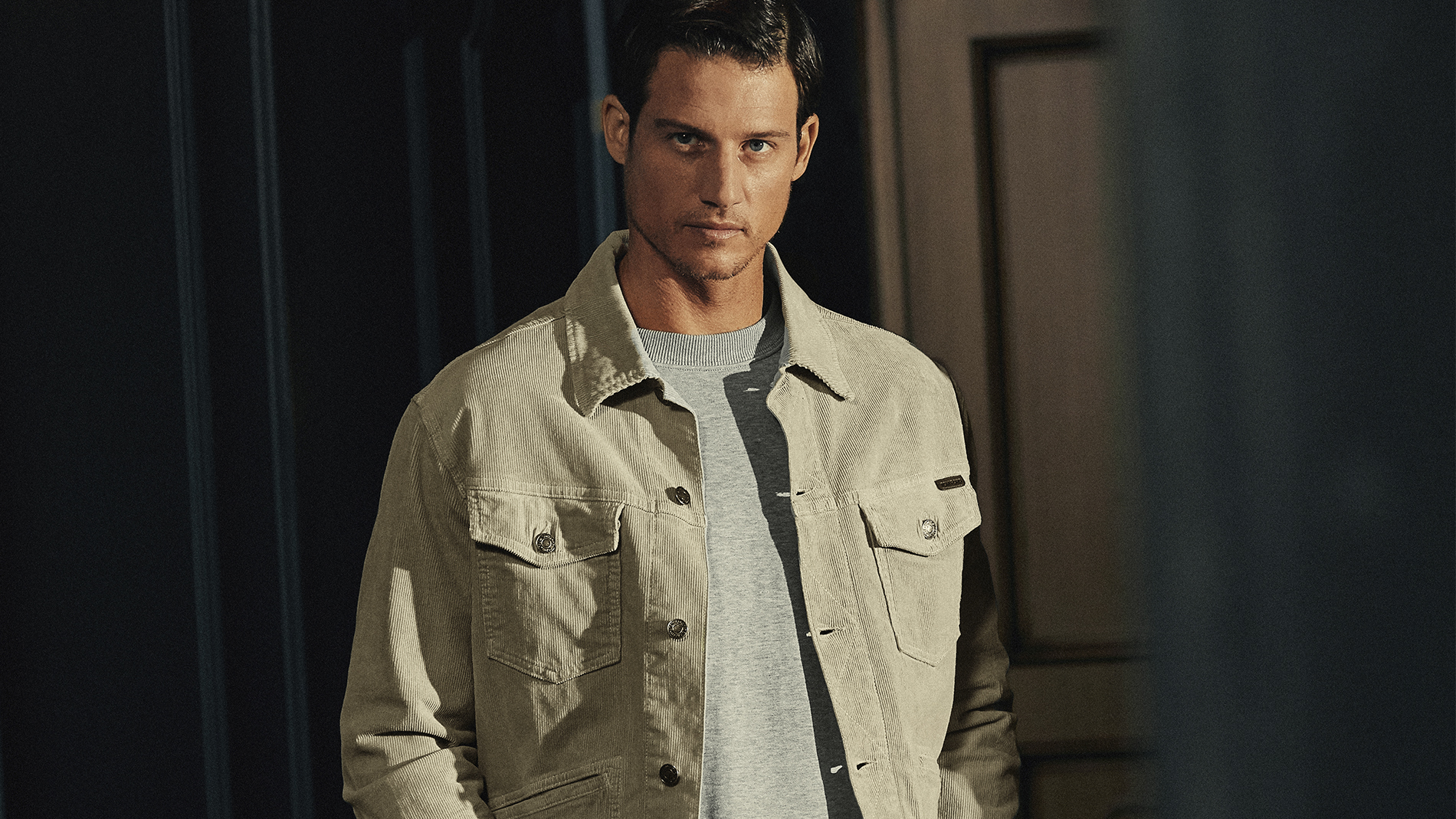 February and March are always big travel months as everyone wants to get out of the cold. Whether weekending or flying away on business, your everyday style should never be compromised. The easiest way to stay getaway-chic is to top your look with the perfect outerwear piece…there is just something about a man in the right jacket.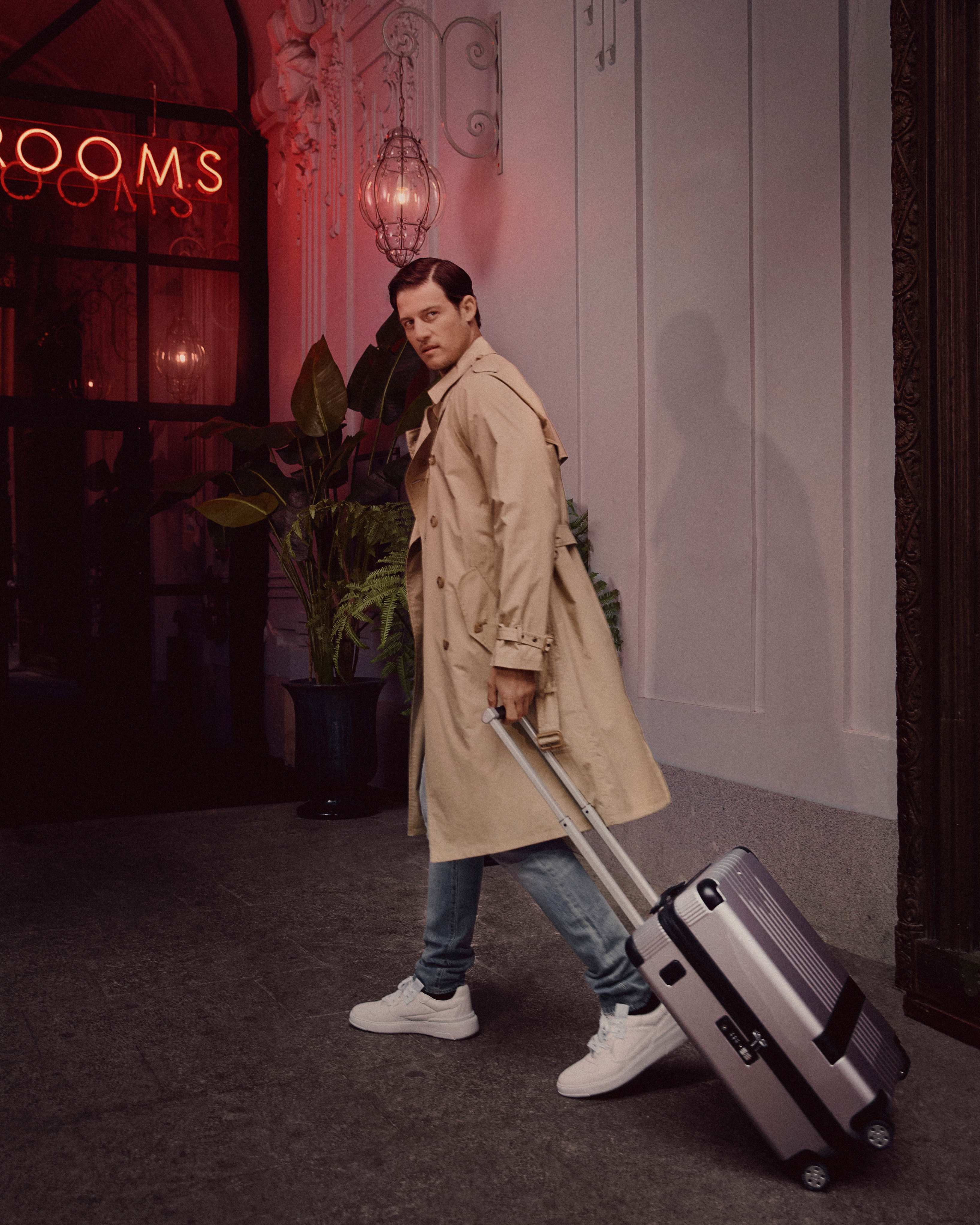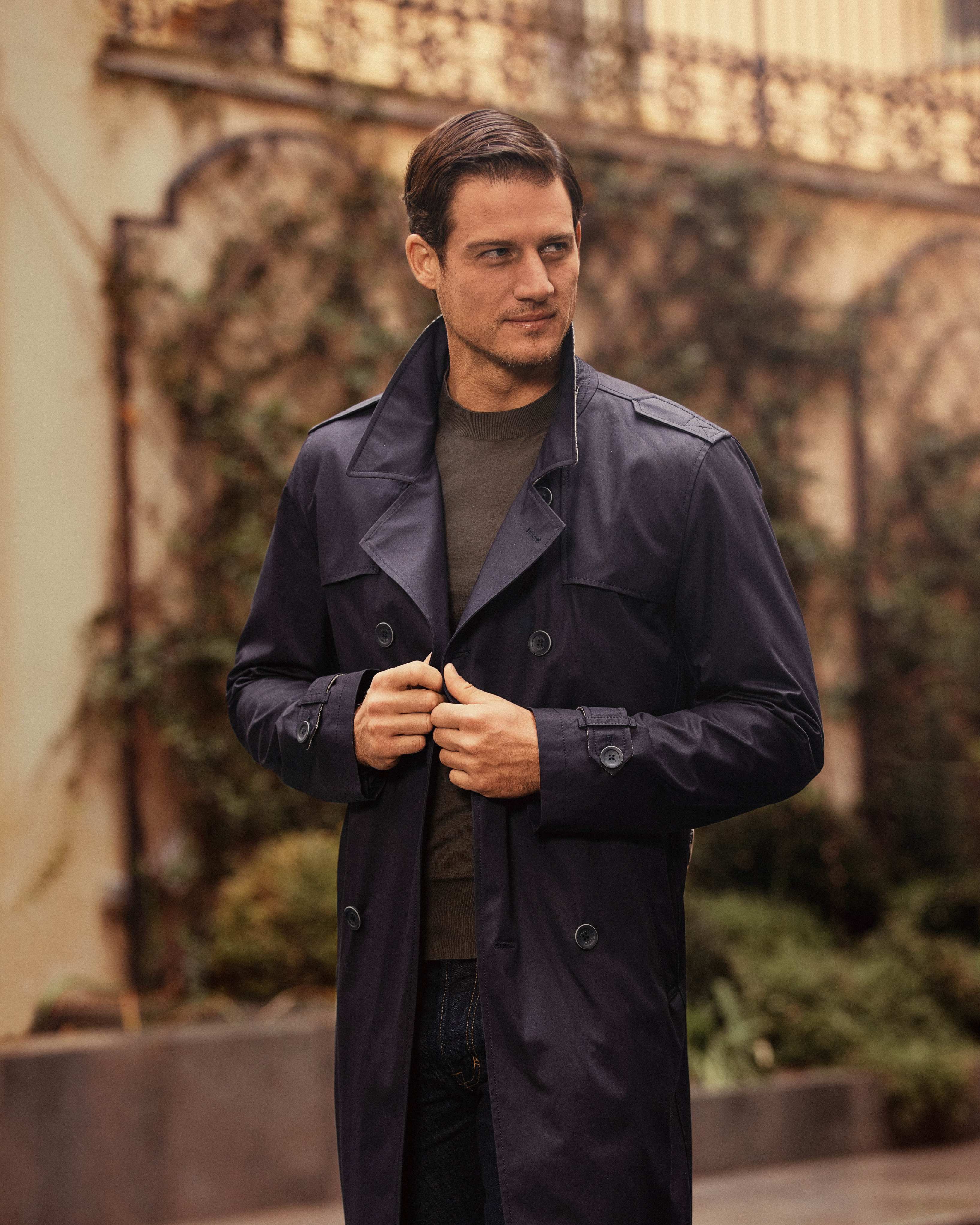 Go 007 
James Bond is perhaps one of the globe's most well-known style icons. Not only does the character have a love of luxury, but his quintessential 'spy' trench has influenced men's fashion for years. While James Bond's daily look didn't vary much, he did switch off between a khaki and a black trenchcoat, so of course we recommend you also own both. Khaki, like the above version from Polo Ralph Lauren, is more traditional and adds an elegant touch to travel staples like jeans and sneakers. Black on the other hand is more fashion-forward and modern and is the perfect addition to your business-travel wardrobe. Herno's raincoat is the perfect example. Either way, this menswear essential is an all-occasion, all-weather, all-location must!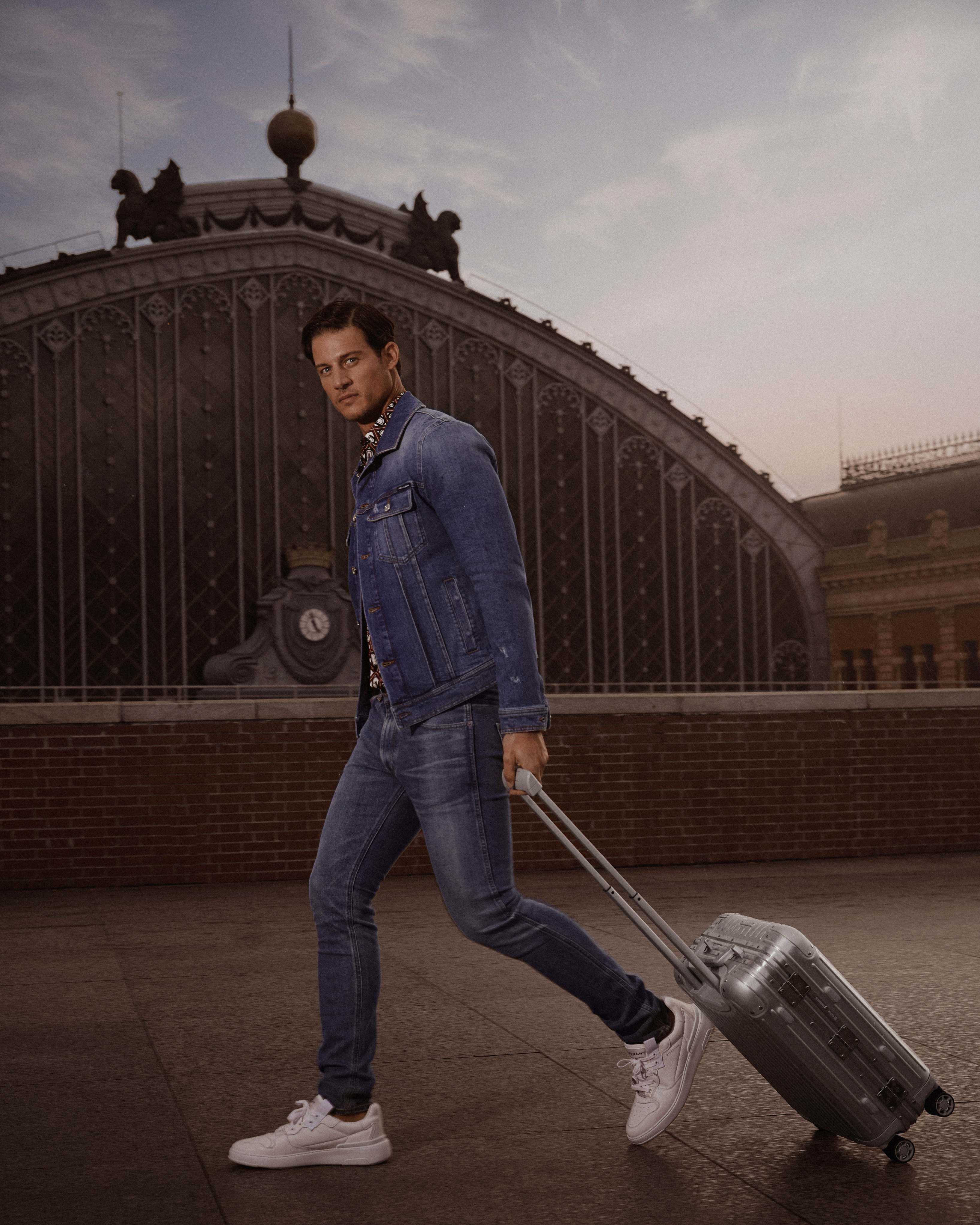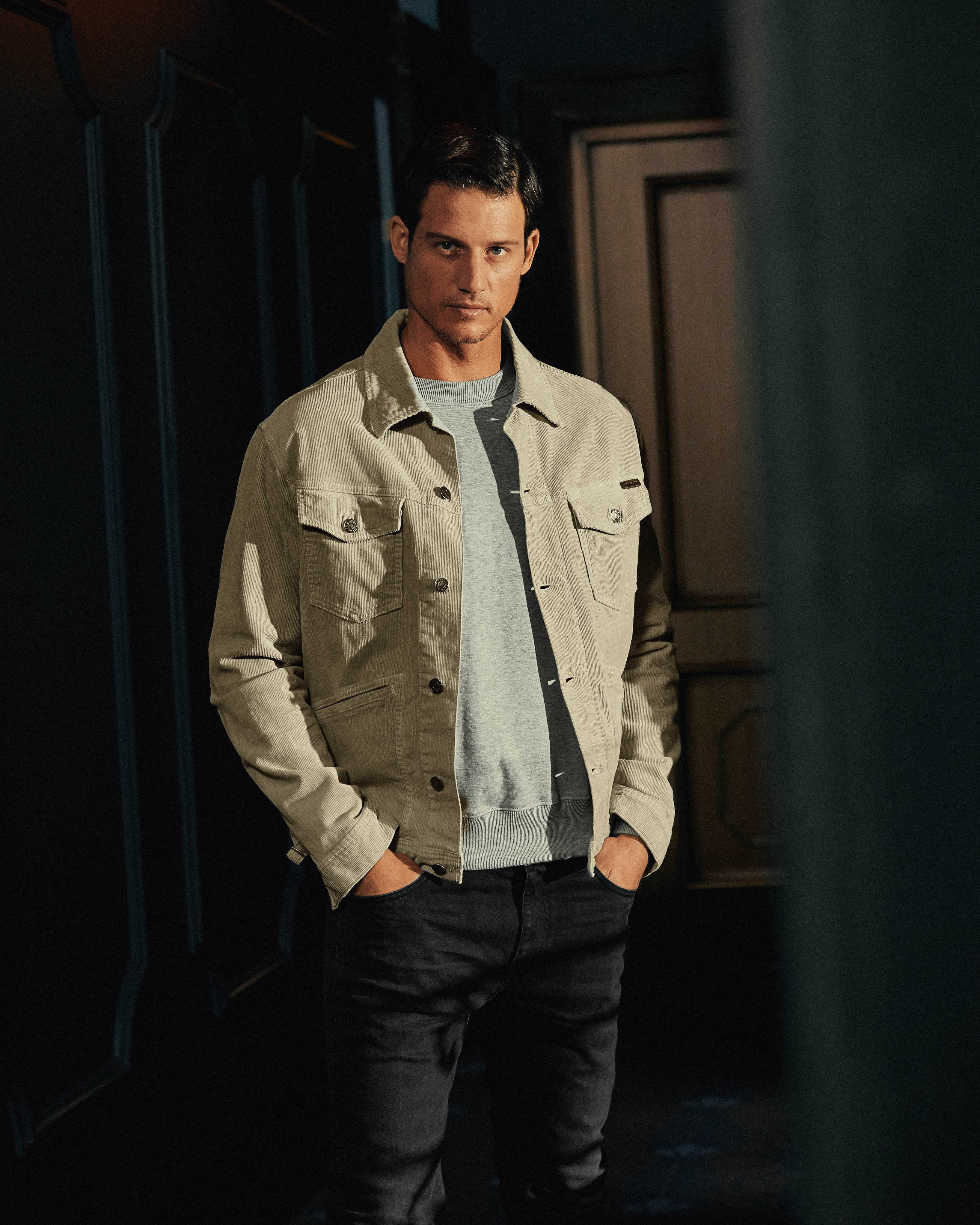 Keep On Truckin' 
The Trucker Jacket, first introduce by Levi's in 1905, is simply what we know today as a classic denim jacket. Signature elements are breast pockets and hand pockets near the waist, but perhaps the most identifiable element is the classic V-stitching running from the breast pockets to the seam of the garment. Of course, 2020's versions like this Dolce & Gabbana jacket and this Tom Ford corduroy jacket don't necessarily follow these design rules, but one thing will always remain consistent…the denim jacket is and will always be a style-defining outerwear piece.  For travel, we suggest a matched vibe (aka Canadian Tuxedo) or a neutral mix of casual basics for a dressed-down statement. P.S…if your travels are taking you somewhere warm, a cool jean jacket is simply a necessity.   
Find The Silver Bullet 
No matter what your mile-high-style preference is, you need a sleek piece of luggage to complete the fashionable statement. The silver bullet? Well, a silver rollaboard of course! Black carry-ons are so last year. Two of our favorites come from Rimowa's own collection and Rimowa for Mont Blanc, however our Serrano 52 Man Store in Madrid has many designer options for you to select from. See luggage images above.  
See Brand List for store information.