Trending: Tech-Inspired
March 5th—2020
Since the advent of mobile devices, tech and fashion have always had a somewhat symbiotic relationship. Menswear designers added functional elements like larger pockets inside jackets to accommodate a cell phone and leather goods artisans created pieces such as the iPad case. Flash forward to today and the marriage between tech has become so entrenched that fashion design not only lends itself towards the aforementioned practical, but actually takes its cues from the sleekness of device design.
Sleek Sneaks
The most important piece of footwear you can own in 2020 is the perfect pair of designer sneakers and one of our favorite pairs are Alexander McQueen's all black Oversized Sneakers (above). Definitely hiking-inspired with its red-accented laces and hook eyelets, but we think the deep black-on-black hue is quite reminiscent of a sexy piece of technology. Balenciaga also embraces all black, but with a touch of bold neon. Their sought-after Triple S style gets a tech-like update with a clear neon yellow sole detail…gaming-inspired perhaps? See image below.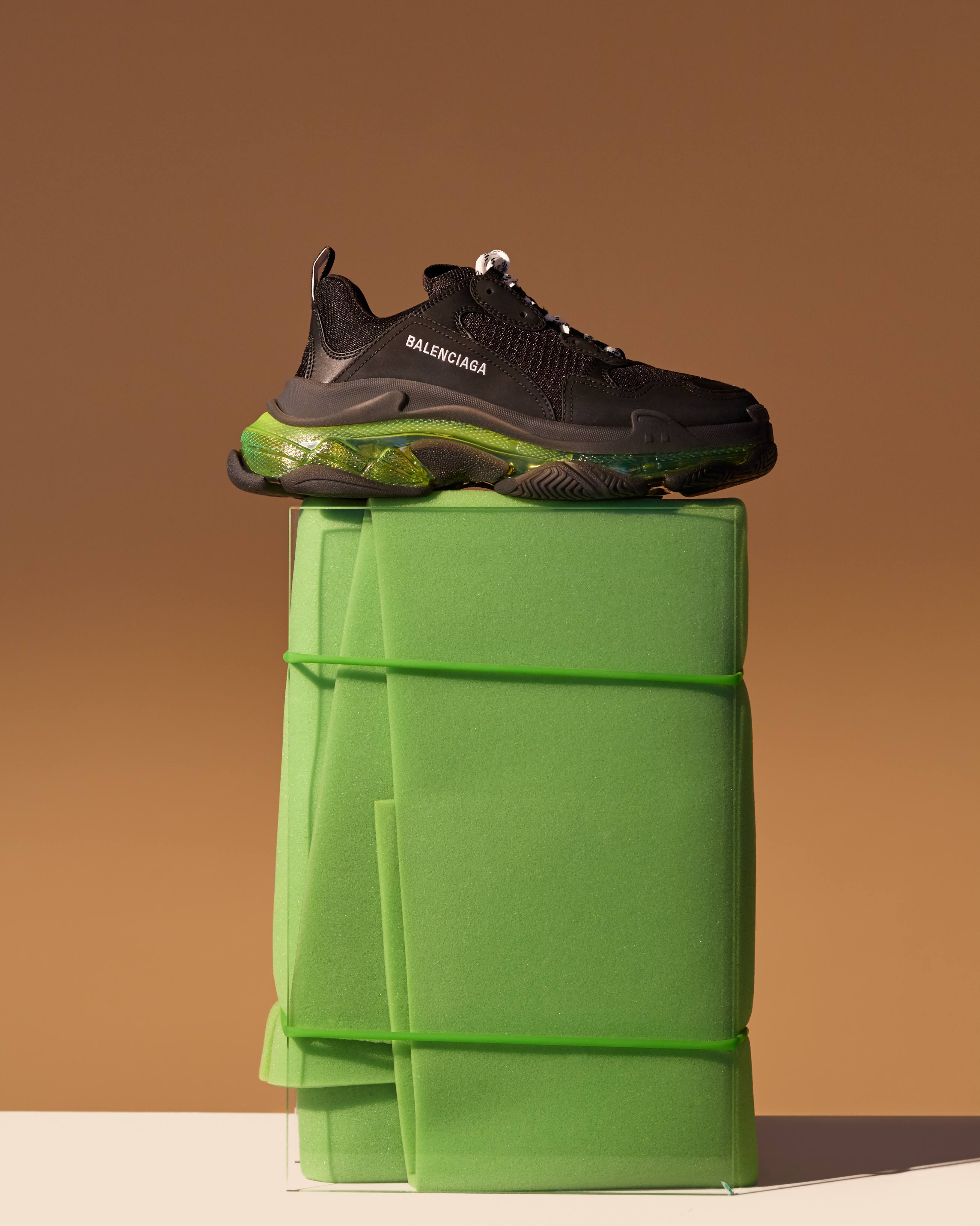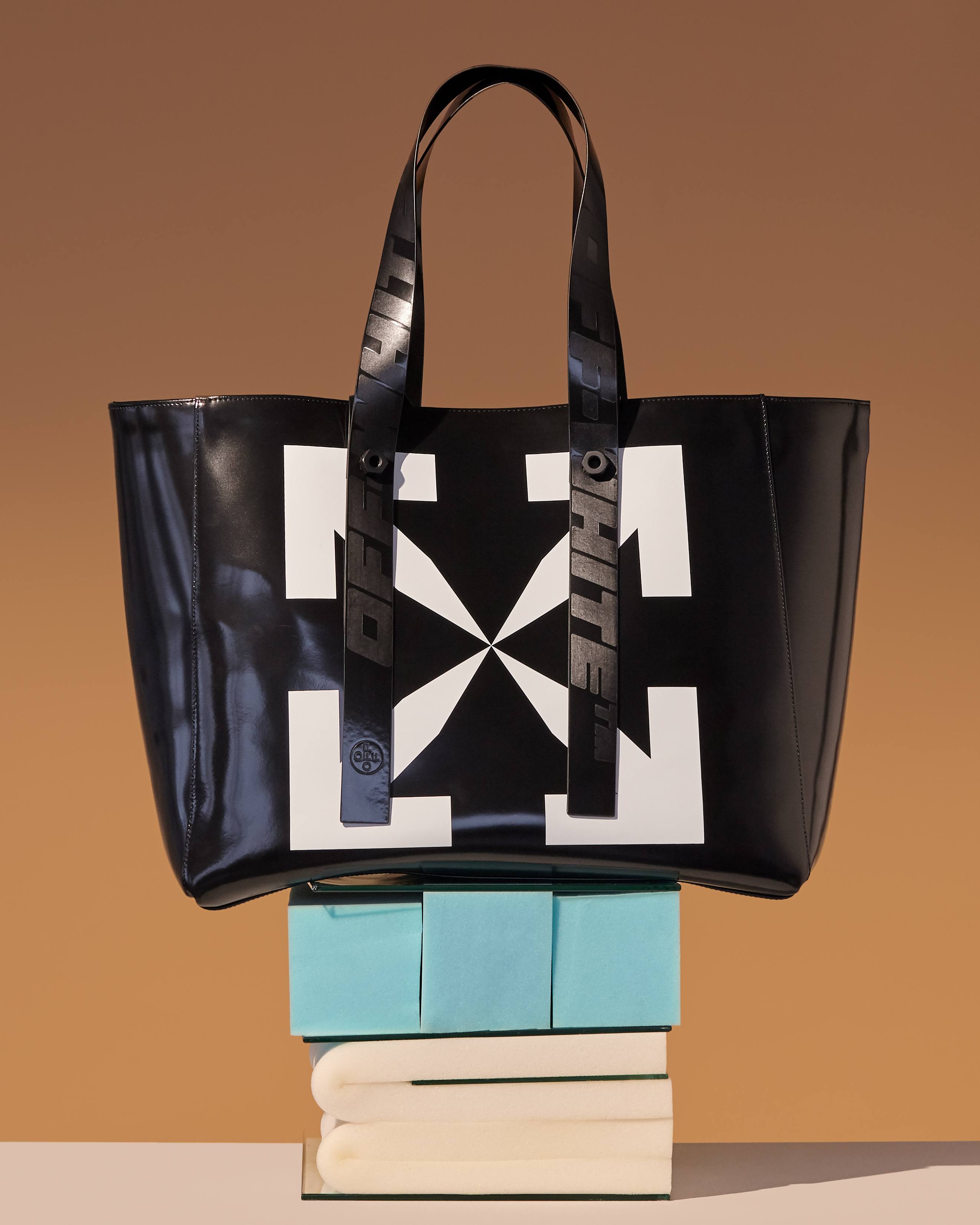 All Things Off-White
Talk about a modern design point of view…Off-White's street-meets-tech perspective is beyond on trend. We love the graphic punch of Virgil Abloh's Black Arrow's Tote Bag. In a technical cotton-blend with industrial-like handles, this is the next-gen It-Man-Bag. P.S…aren't arrows emojis?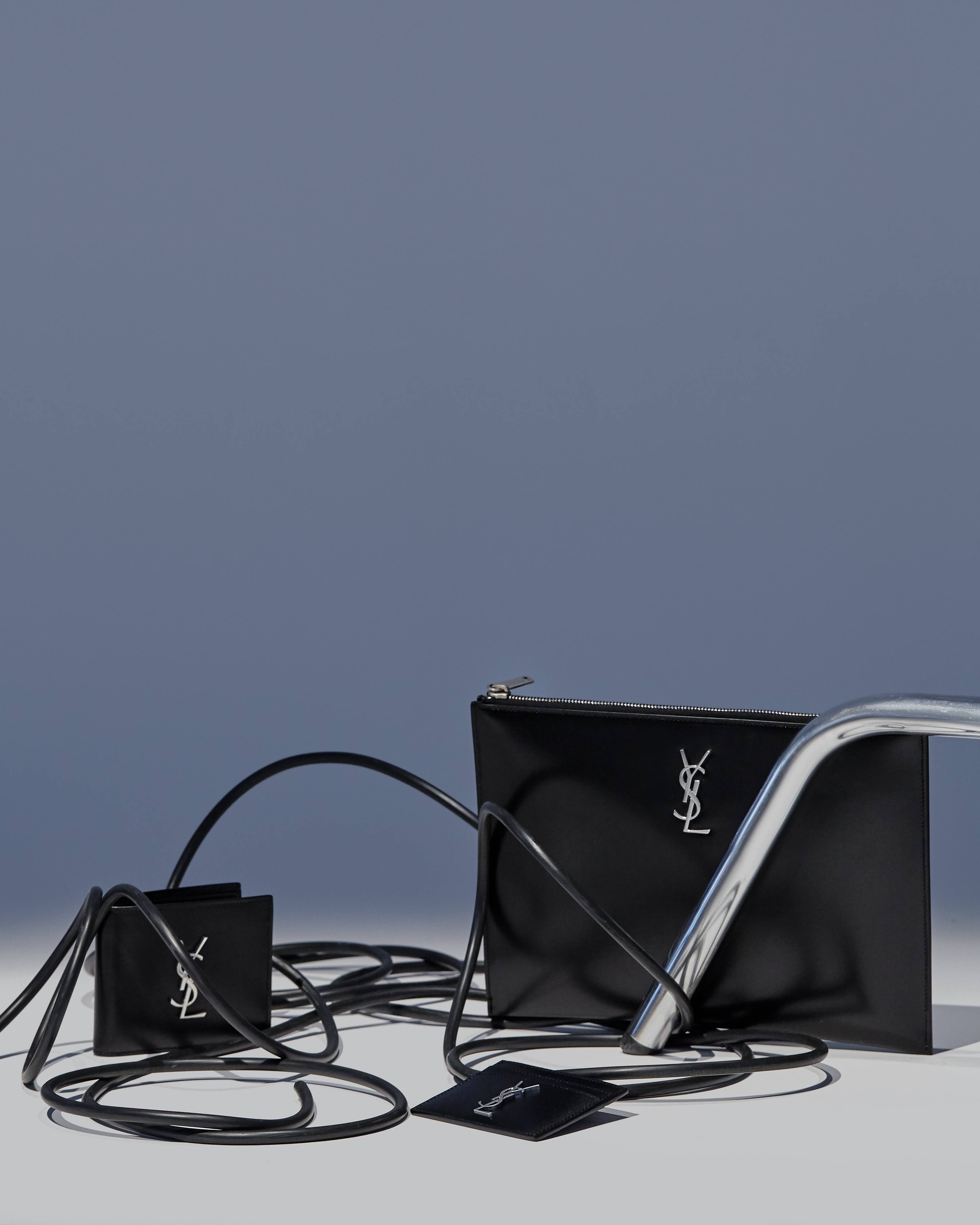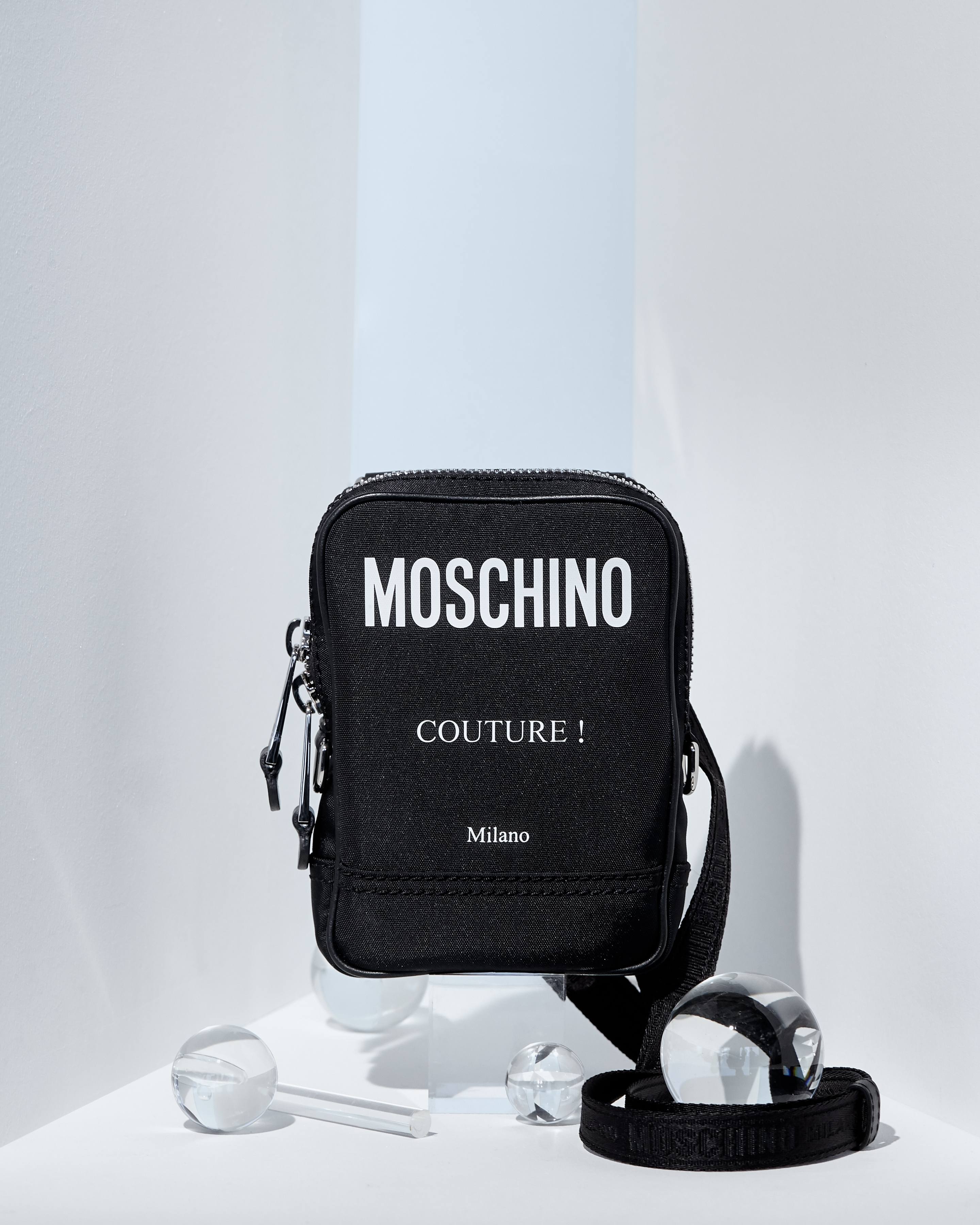 Love Of The Literal
Does function inform form or visa versa? When it comes to modern design, does it even matter? In the case of SS20's must-have leather goods, both are true. Saint Laurent gives us on the most elegant of examples…their Monogram Tablet Holder is simply perfection. Designed to compliment the strong lines of an iPad, with a metal-embossed YSL logo, it is as technical as it is beautiful. Carry it with their matching Monogram East/West Wallet and you will represent modernity in all its glory. Moschino goes literal with their Cordura Nylon Bag…shaped like a camera case, functional like a back pack, boldly logoed for a touch of high-fashion!
Whether you like to be a bit more obvious or a bit more subversive, the merger of tech and fashion is only at the tip of the style iceberg, so embrace the trend now to set yourself up for the foreseeable future.
See Brand List for store information.