We Are By Your Side
April 22nd—2020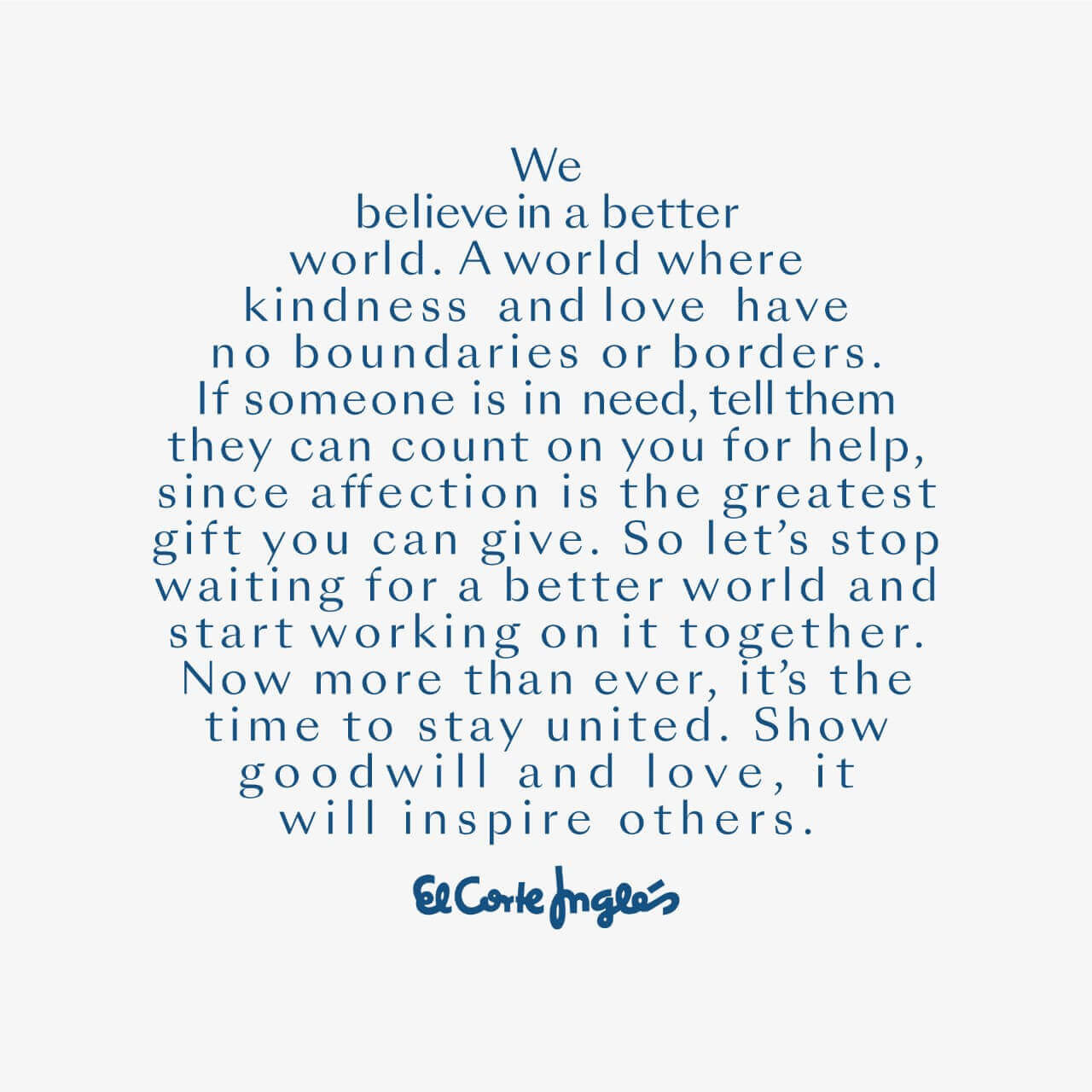 During these challenging times, we wanted to share some of the initiatives that we are supporting to do our part. We have always been committed to our community first and we are proudly continuing this tradition.
Donating money (if you can), supporting your personal community or simply posting content that makes people happy are wonderful ways that you can personally contribute. These things can also be used as powerful teaching moments…let your children be part of any charitable initiatives you decide to participate in. Kindness and empathy are powerful tools.
As a company, El Corte Inglés spearheaded a one million dollar donation to Madrid's healthcare system, in partnership with Banco Santander. We also donated bedding to equip Ifema's temporary hospital through the Ramon Areces Foundation.
While these are obviously important initiatives that will touch many people, we are also contributing in smaller ways. We continue to operate our marketplaces which sell food and other necessities in local communities and we recently just announced that we will prioritize online supermarket purchases by health professionals, the people on the front lines of this global crisis.
Every day as the situation unfolds, we are evaluating what we can do as a company and will remain vehemently dedicated to you, our most valued customer.