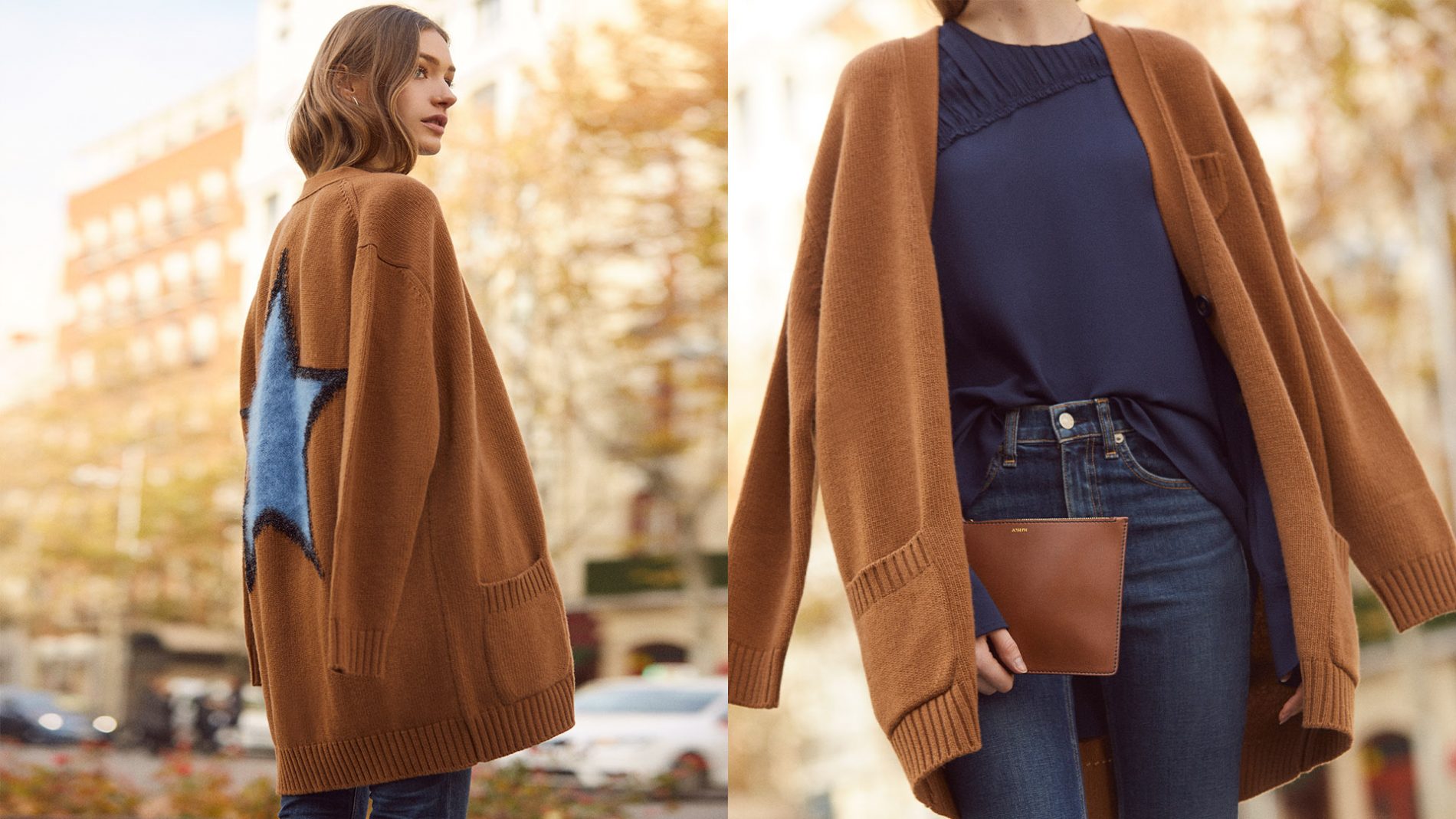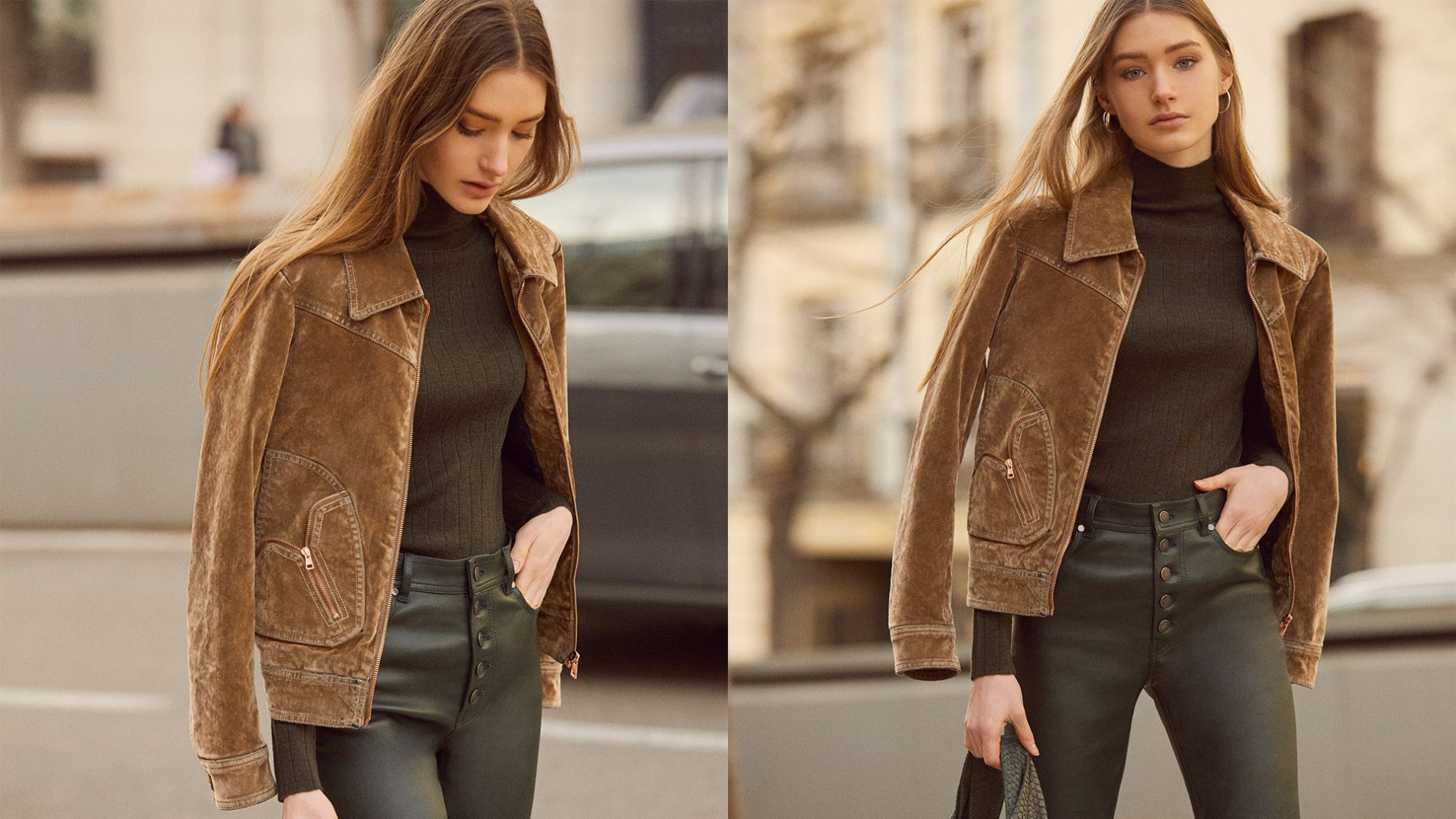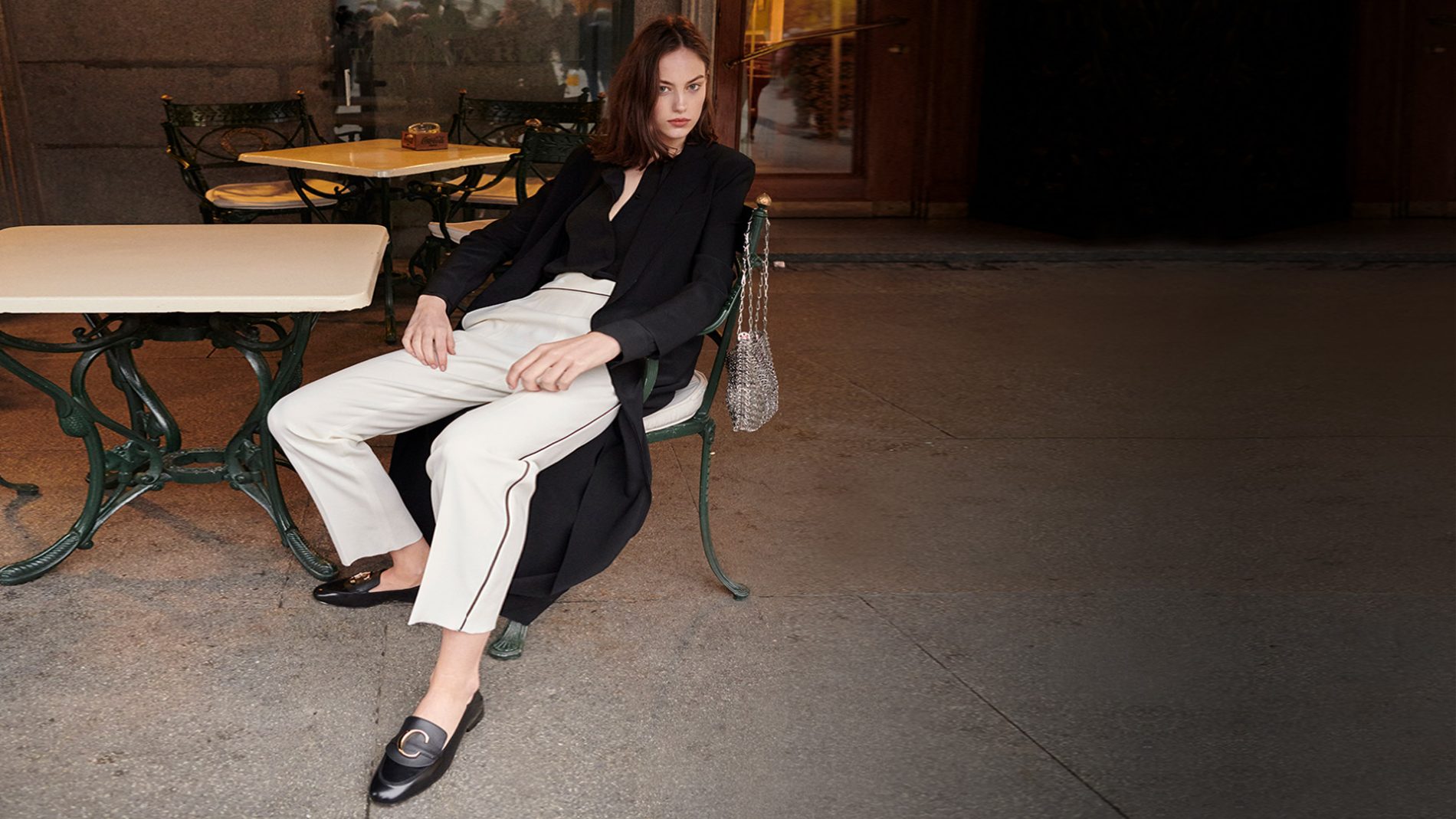 View
gallery
Wear Now, Wear Later: Weekender
January 22nd—2019
We love investment pieces that have a little personality! While classic styles always have a timeless appeal, trend-worthy fashion can also have longevity from season to season. The best time to test this style theory is over the weekend, when you don't tend to see the same people every day. Since trends are so much more obvious in the work place, when thinking transitional, think off-duty.
Top it off with a statement-cardigan. We're obsessed with this star-backed version from Numero Ventuno…business in the front, pure cool in the back. The rich cognac hue is an all-year neutral, counterpunched with the perfect winter-to-spring blue. The oversized silhouette is brunch-ready with your favorite dark rinse Rag & Bone Jeans and a feminine navy blouse from Joseph…relaxed, effortless, but with just the right amount of edge.
Suede is the new skin. Most fashion mavens own a leather jacket, but when thinking about how to extend the life of your outerwear past a season or two, choose something with a more feminine touch. Suede has a bohemian vibe that makes it perfect for any time of year when you need to quell the chill. We adore it now with a sleek turtleneck and leather pants (yes skin-mixing is a fashion DO) and say it wear it later with your favorite little dresses and western-inspired boots (another trend with some legs). Just the right amount of sass for a January day date…just because it is winter, doesn't mean you shouldn't turn those heads!
White is for night 365 days a year. While old fashion mores relegated white to the summer months, it is now a fashion staple whenever the desire overcomes. We think it is especially chic for your weekend nights out with friends and when combined with bold black, some graphic magic happens. Choose a pair of white pants that have a little something special like these metallic stripe versions from Etro and then pair with a sophisticated Norma Kamali trench and schoolgirl loafers from Chloé…the entire ensemble will take you well into the Spring in maximum style.
If you are worried your mixologist status will wane with less aggressive style choices, don't fret…these trans seasonal pieces can be worked into any #OOTD, no matter how over-the-top.
See Brand List for store information.
View Gallery for additional images.