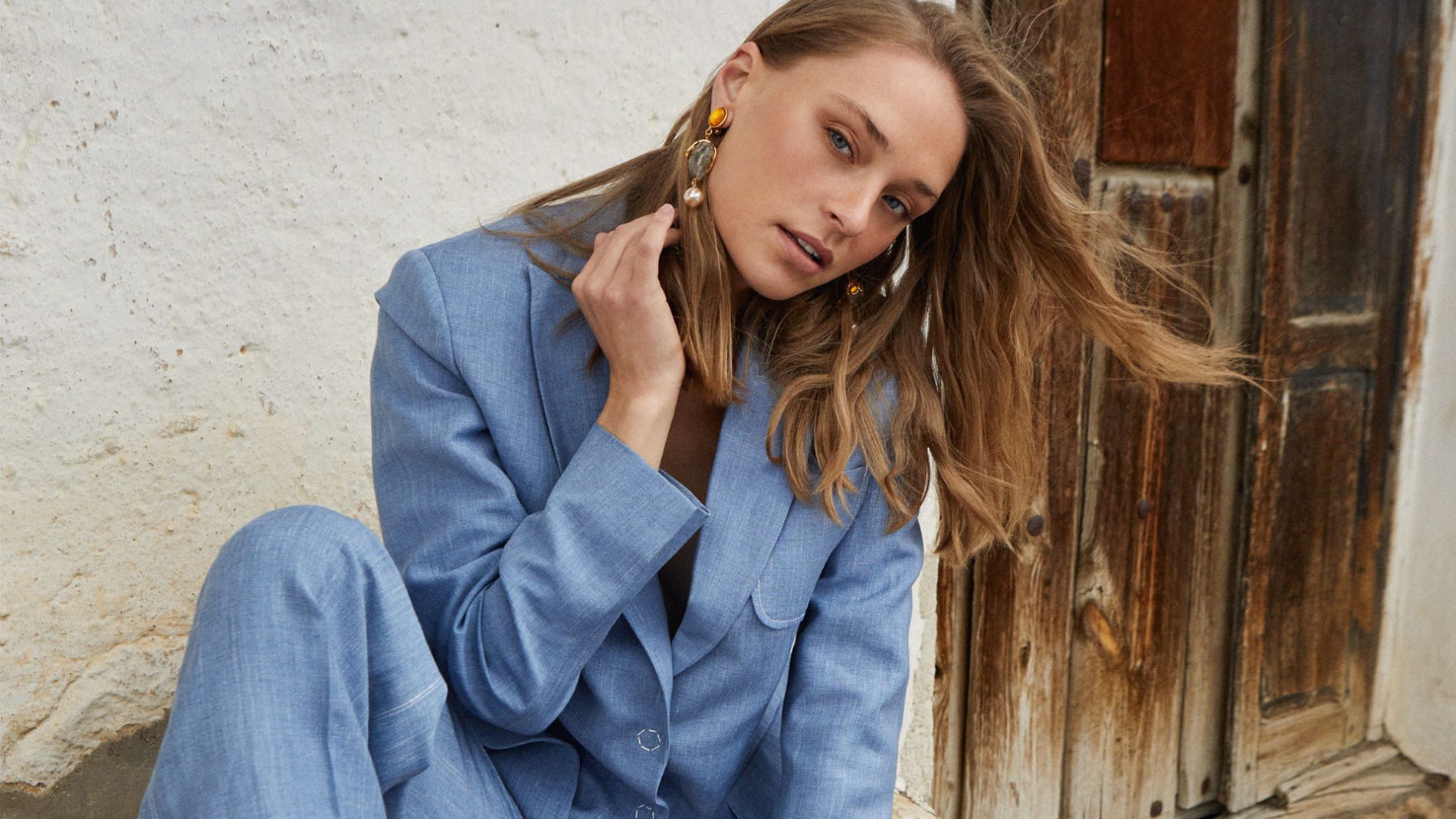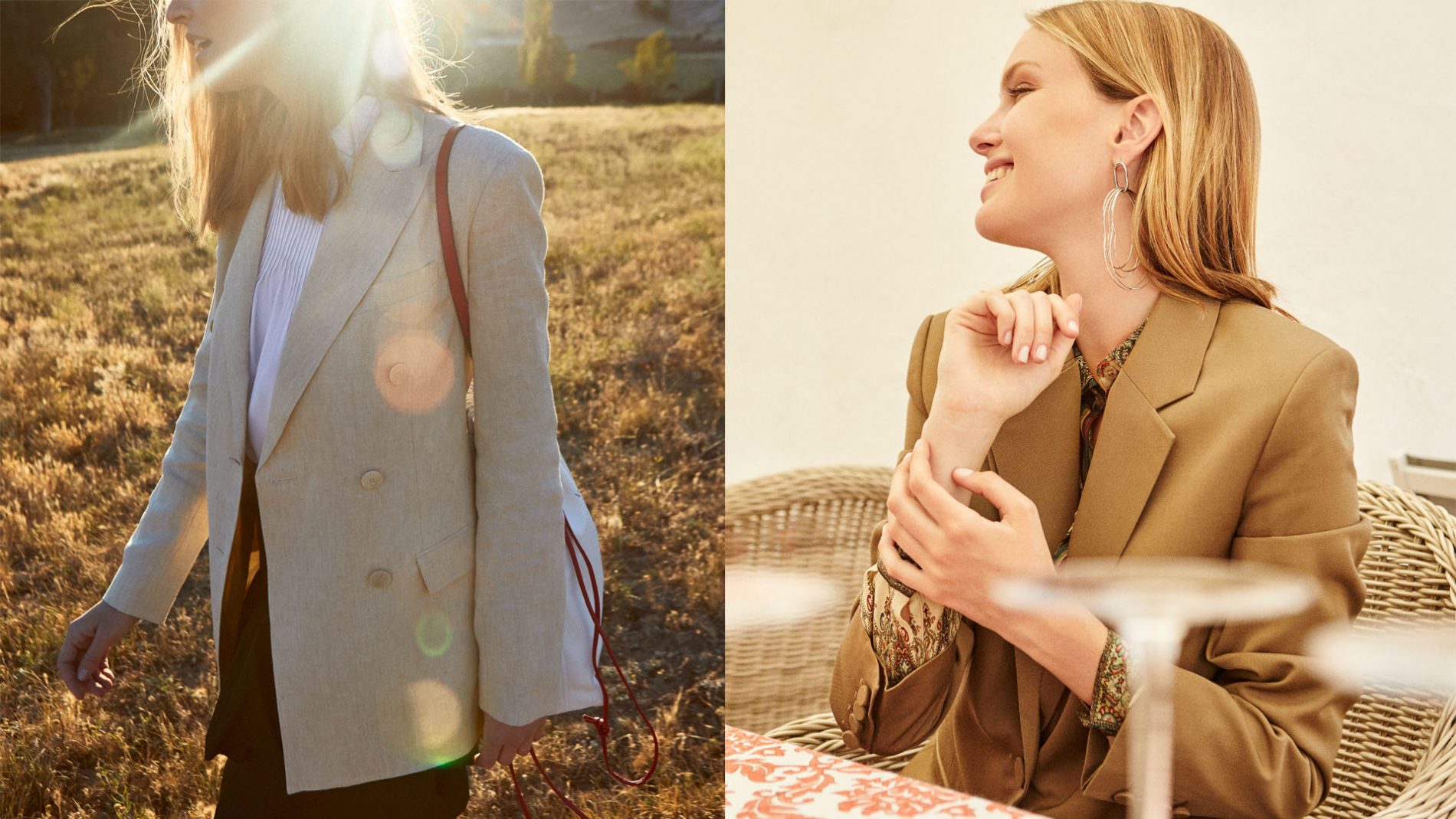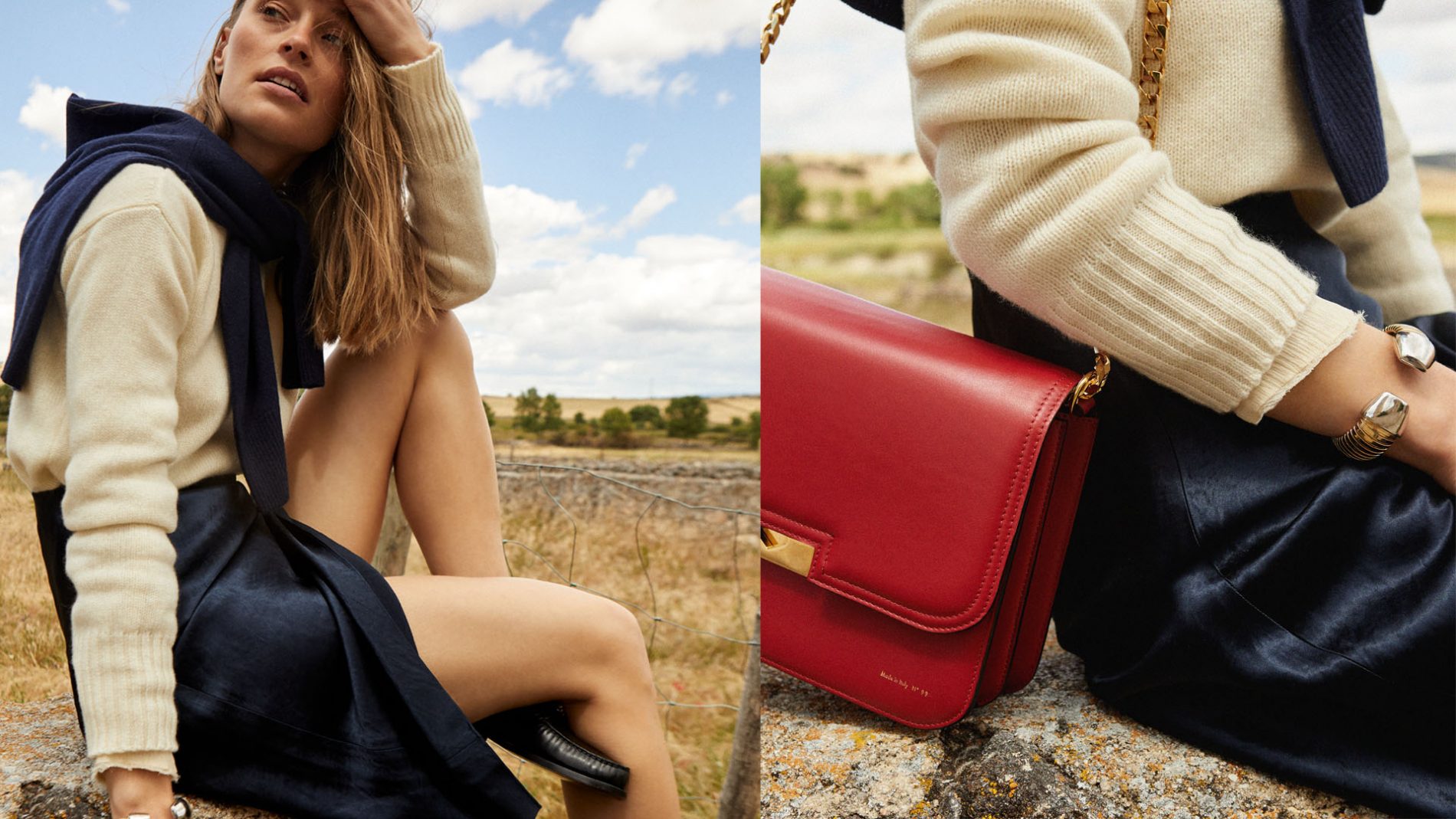 View
gallery
Wear Now, Wear Later: Workin' It
August 5th—2019
Even though August is all about vacation time, most of us still have to work at least part of the month and what you wear to the office becomes all about the transition. Still think summer weight fabrics, but start to incorporate Fall-like elements into your wardrobe, so when the temps do decide to drop, your sense of chic is never compromised.
A blazer still is and will remain the cornerstone to your work-finest. Choose a neutral hue like a rich khaki for a 'right-now' statement, but then mix it up with a patterned shirt in deeper tones. The effect is at once powerful and feminine and will let you own the boardroom with an understated exclamation point. If minimalism is more your vibe, then we love the idea of a summer blazer in linen, with your favorite white, billowy shirt as your August statement. But too add the little bit of September you are craving, choose a black skirt to add a graphic element that straddles the seasons. By the way, this is a great desk-to-dinner look as well…just leave the jacket behind.
Maybe you are more of a girly-girl who doesn't embrace boy-meets-girl wholeheartedly, but likes to leave the frills for the weekend. Our stylists always start with a skirt. Keep it dark and neutral so it becomes the base of your look, but then add soft texture with a pale-toned, lightweight cashmere sweater (it can be cold in an office) for that sensual touch you gravitate towards. Finish it off with accessories that speak to your femme side…nothing compares to an elegant, timeless red bag.
The trend that keeps on ticking is of course the power suit. We have so many new versions coming in for Fall, but right now we can't live without a pale blue linen jacket/pant combination. So much style and so much versatility in these two perfect pieces. Suit it up or separate it…either way the effect is so August-meets-September. Wear it now with streamlined white loafers for a fashionable pop or wear it later with your new Fall shoes for that 'let's get serious' sensibility.
No matter what your style personality, just keep workin' it!
See Brand List for store information.
View Gallery for Additional Images.