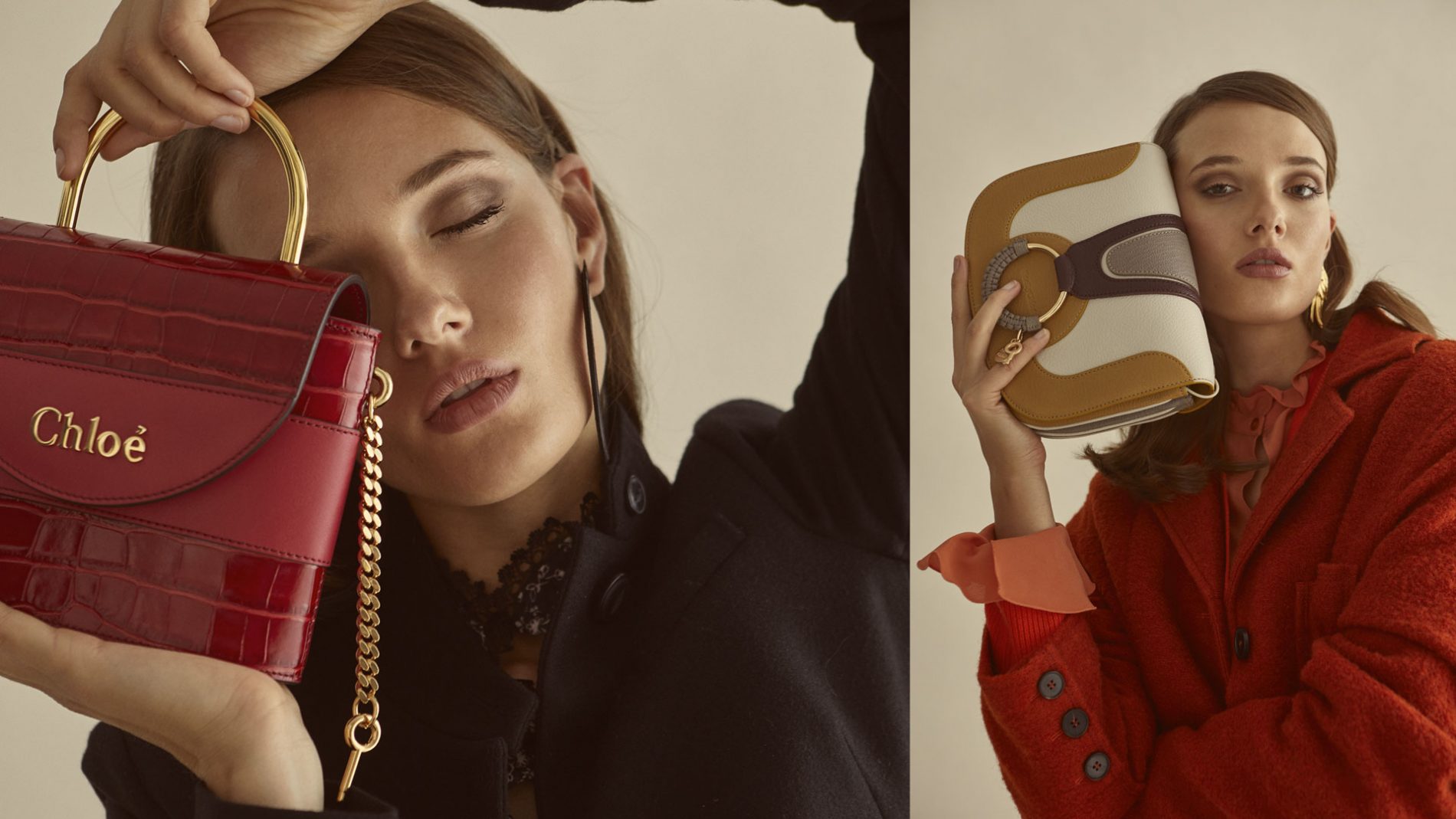 What's Chic Now: Color Layering
October 24th—2019
When we talk about mixing, we usually are discussing pattern, but there is a new style-cocktail in town that all fashion mixologists are embracing…the color-layer. As simple as it sounds, it takes an astute eye to master it, so we wanted to share some of our favorite tips on how to make a color statement that will last into style eternity.
Choose one bold color as the base, like red. This fiery hue has almost become an essential in a women's wardrobe…the non-neutral, neutral we always talk about. But Fall 2019 brings us a different take on the power color…with warmer undertones, these new reds are meant to be layered with like hues such as cumin, carnelian and burgundy.
Pick your hero piece. While we usually suggest starting with your base layers, in this case we like to choose our statement-maker, like this orange-red McQ coat. A classic silhouette meets high-fashion in this wool, ¾ length style and its slightly oversized shape makes it perfect for this style how-to.
Now select your base pieces. We love Oscar de la Renta's stretch, wool gabardine, wide-leg pants in the spiciest of hues…just right for every day, they are desk-to-dinner approved. Next, we recommend pairing these with a See By Chloé Ruffled Blouse….the Autumn/Winter collection has a Victorian slant, with neck and cuff details that demand to be seen and that feminine sensibility we all covet. Finally, the finishing touch…a chic, cashmere cardigan from Joseph in a bold persimmon hue. The key here is you never want to match the colors…they all need to be slightly different, but in the same family. Since we are focusing on warm-tones, don't choose reds that have a pink undertone.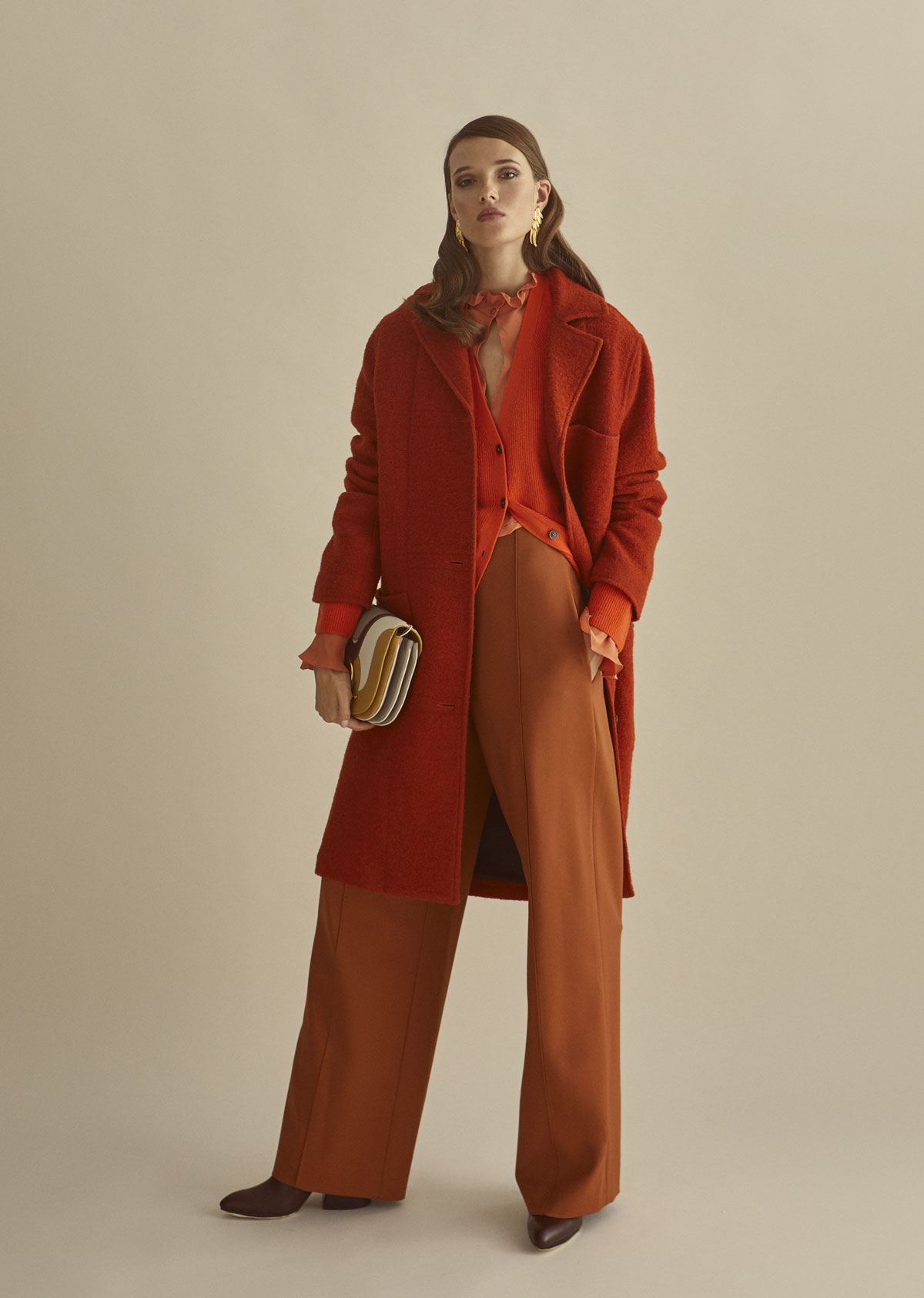 Now how do you accessorize this fashion masterpiece? Well of course…more color layering. We are obsessed with Chloé's knee-high boots in a rich burgundy hue…to be worn with everything this season, especially this look. The peekaboo effect of seeing just a touch of this complimentary tone is street style-worthy…sophisticated with a major color twist. The handbag is perhaps the easiest choice…go with a pattern to add that fashion exclamation point. Our stylist's suggest The ChloéColorblocked Tess Bagin a warm neutral palette…while the colors aren't in the red family, they are 100% complimentary and beyond sophisticated. Jewelry doesn't need to be sacrificed in this experiment with color. Just keep it simple with gold accent pieces like these earrings from Aurelie Bidermann…ear candy!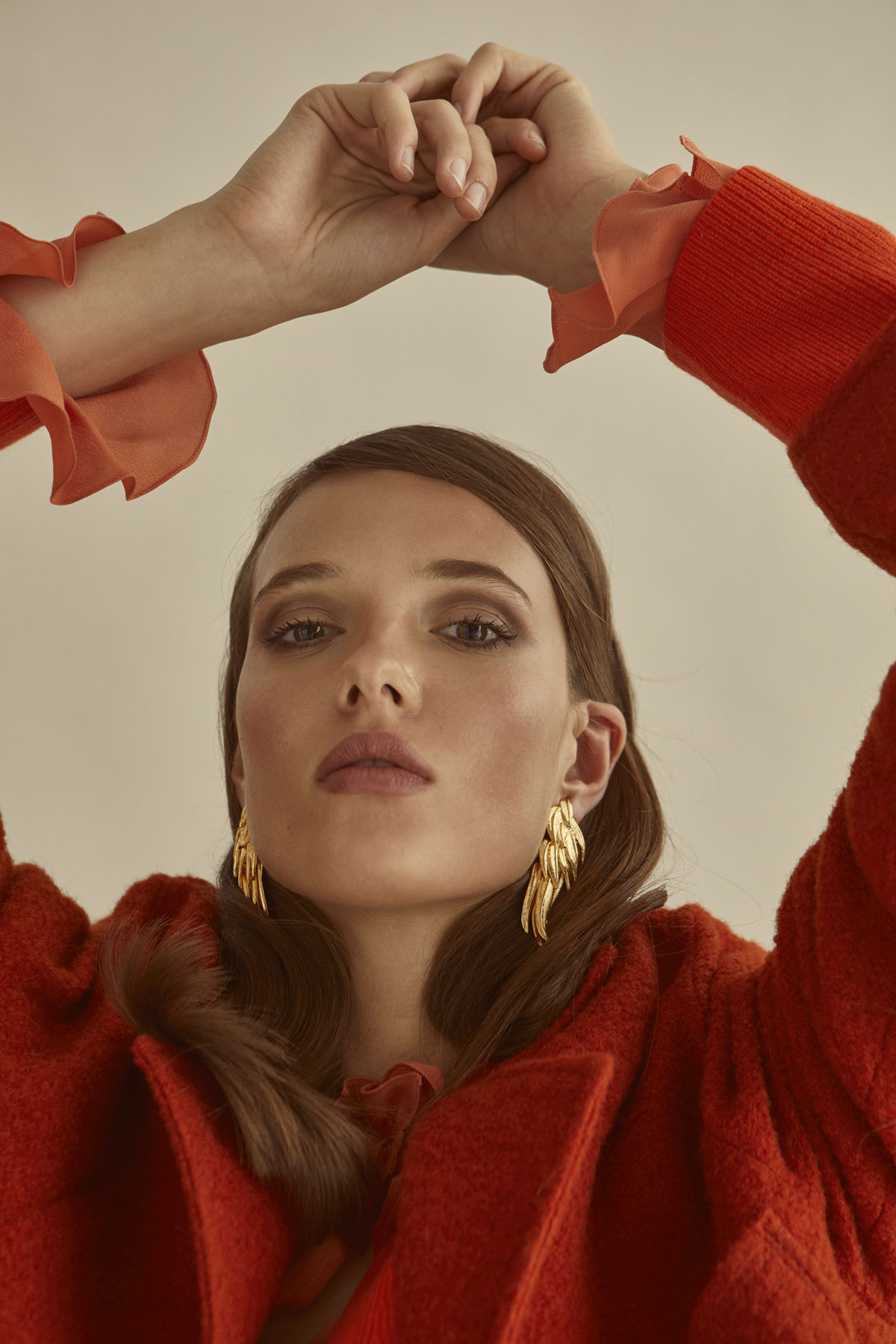 For all of you 'keep-it-simple' women out there, you can still play with this trend…just leave out the layers, but go bold with the color choice. We all have to have this Saloni dress in bitter orange. In a shimmering satin with a stamped pattern, this on fire color demands to be the star of your #OOTD. A romantic silhouette that requires only the most feminine of accessories, like this gorgeous barrette from Suma Cruz…nighttime drama included.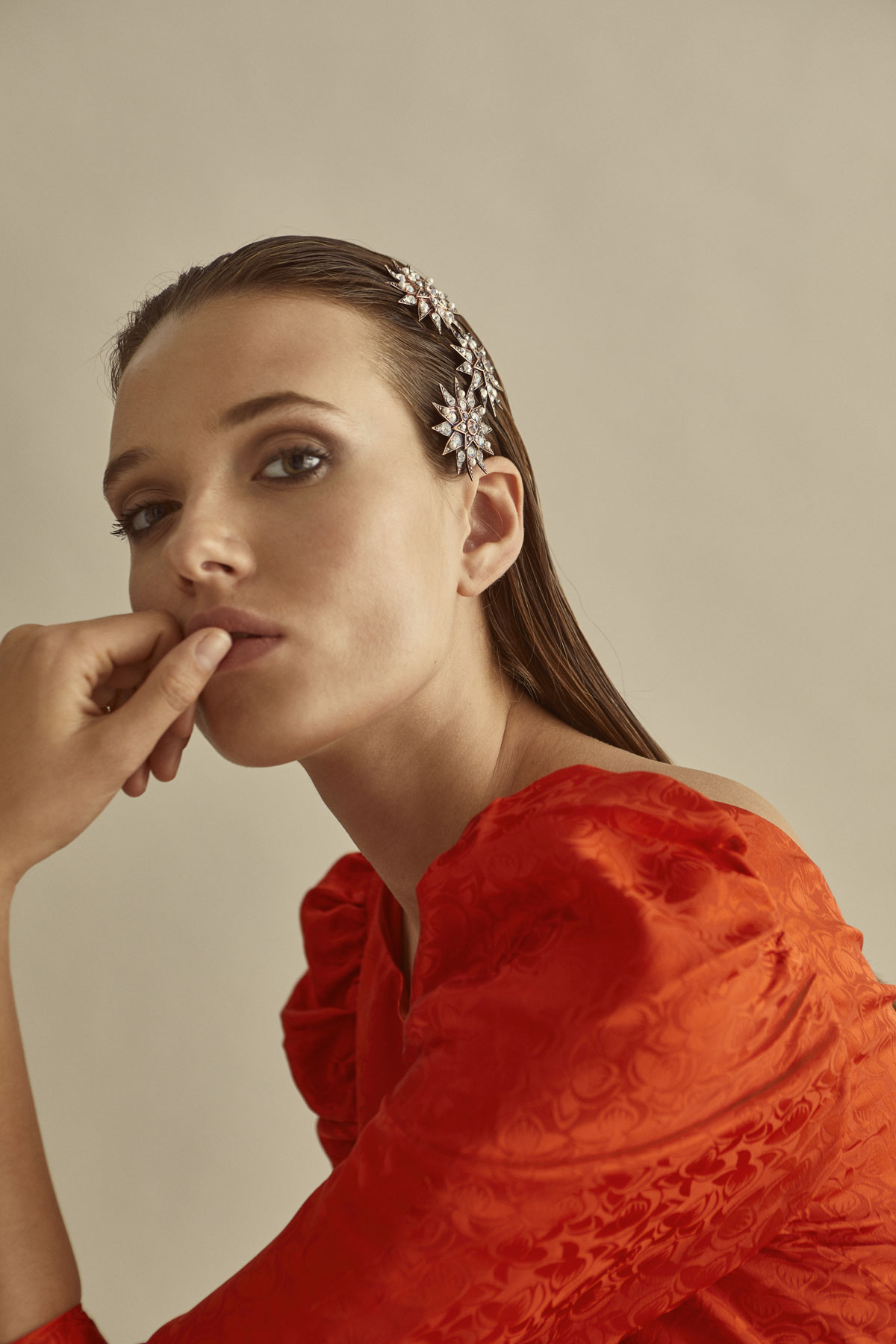 View Brand List For Store Information.
View Gallery for Additional Images.