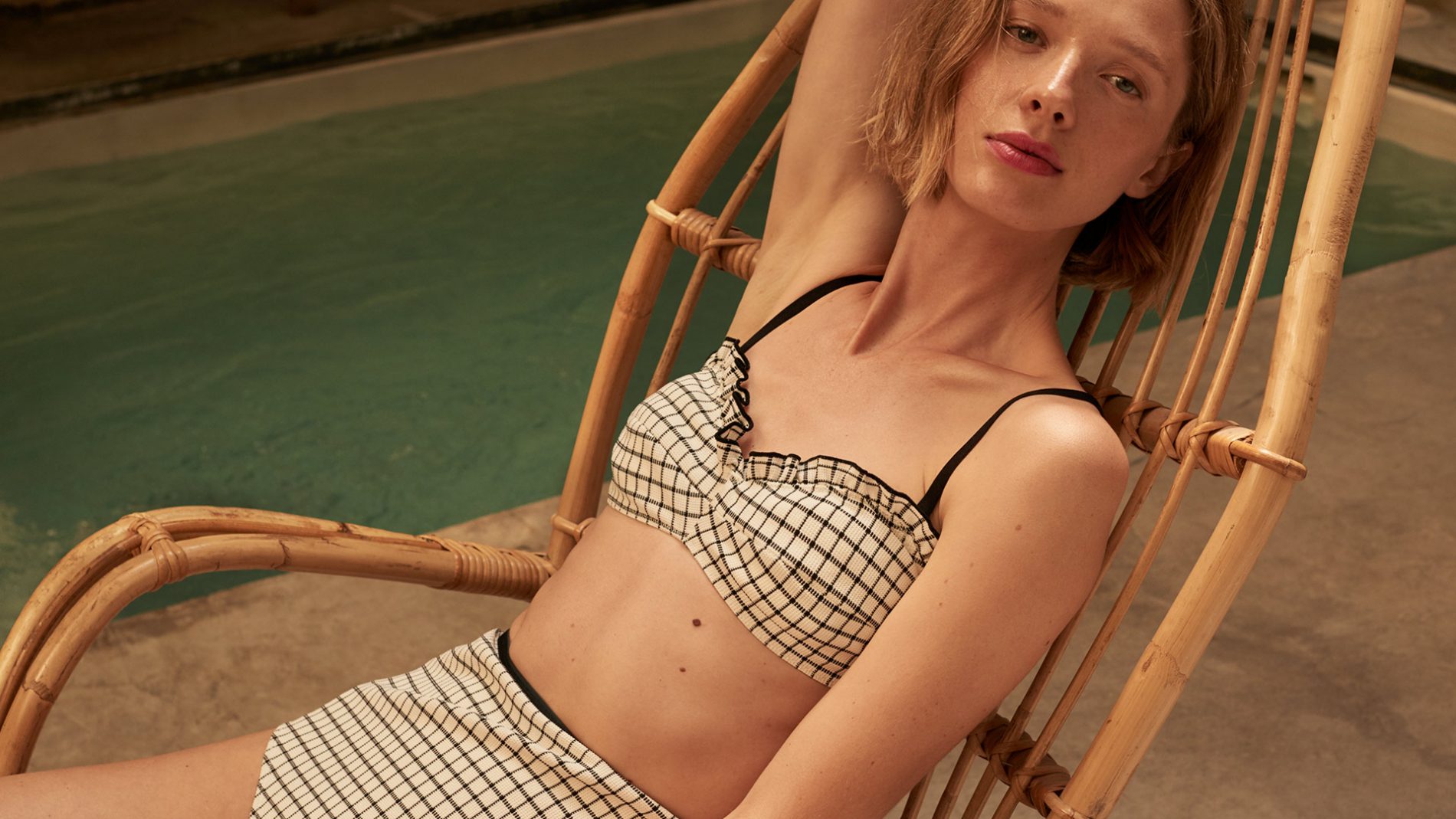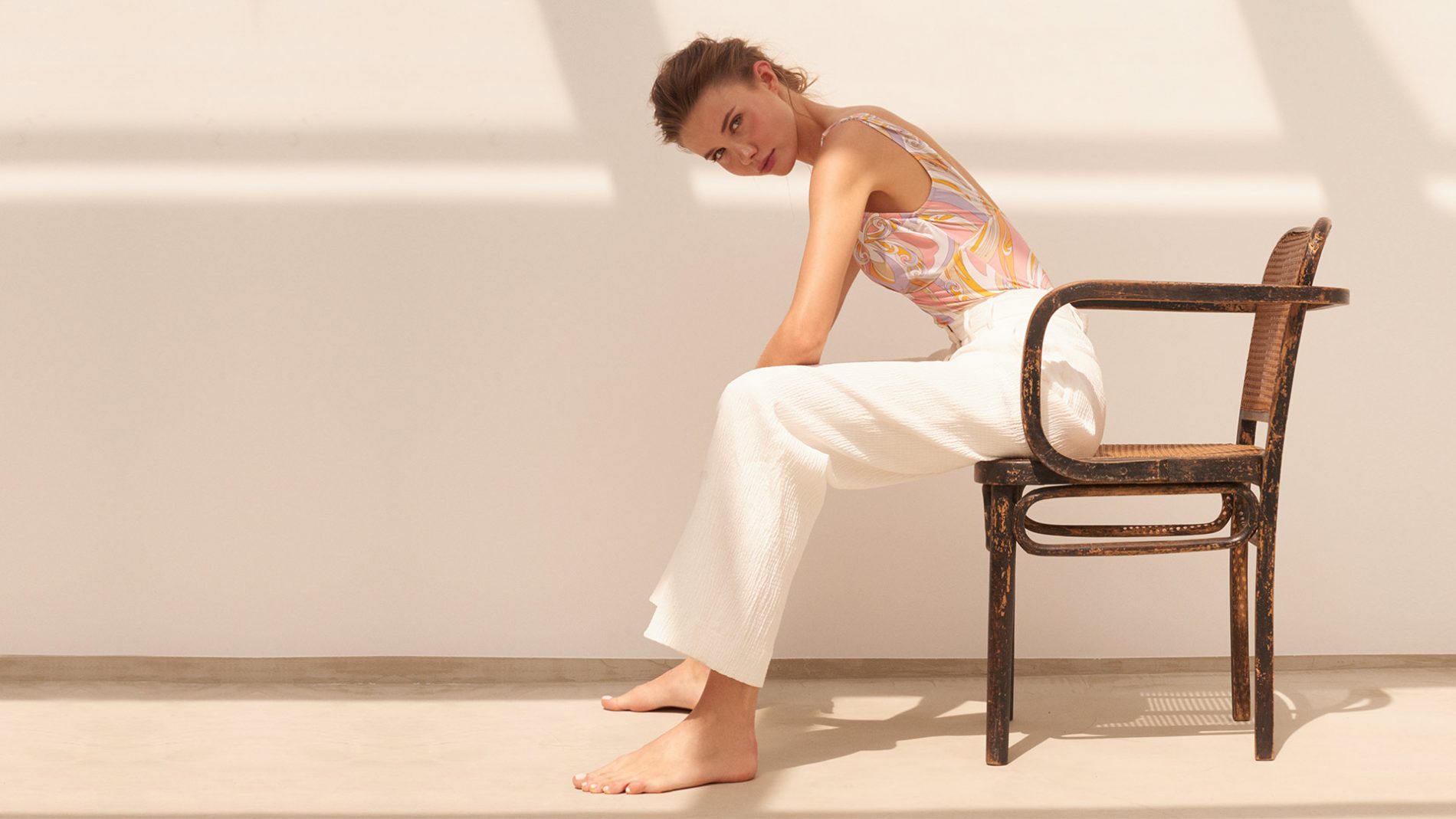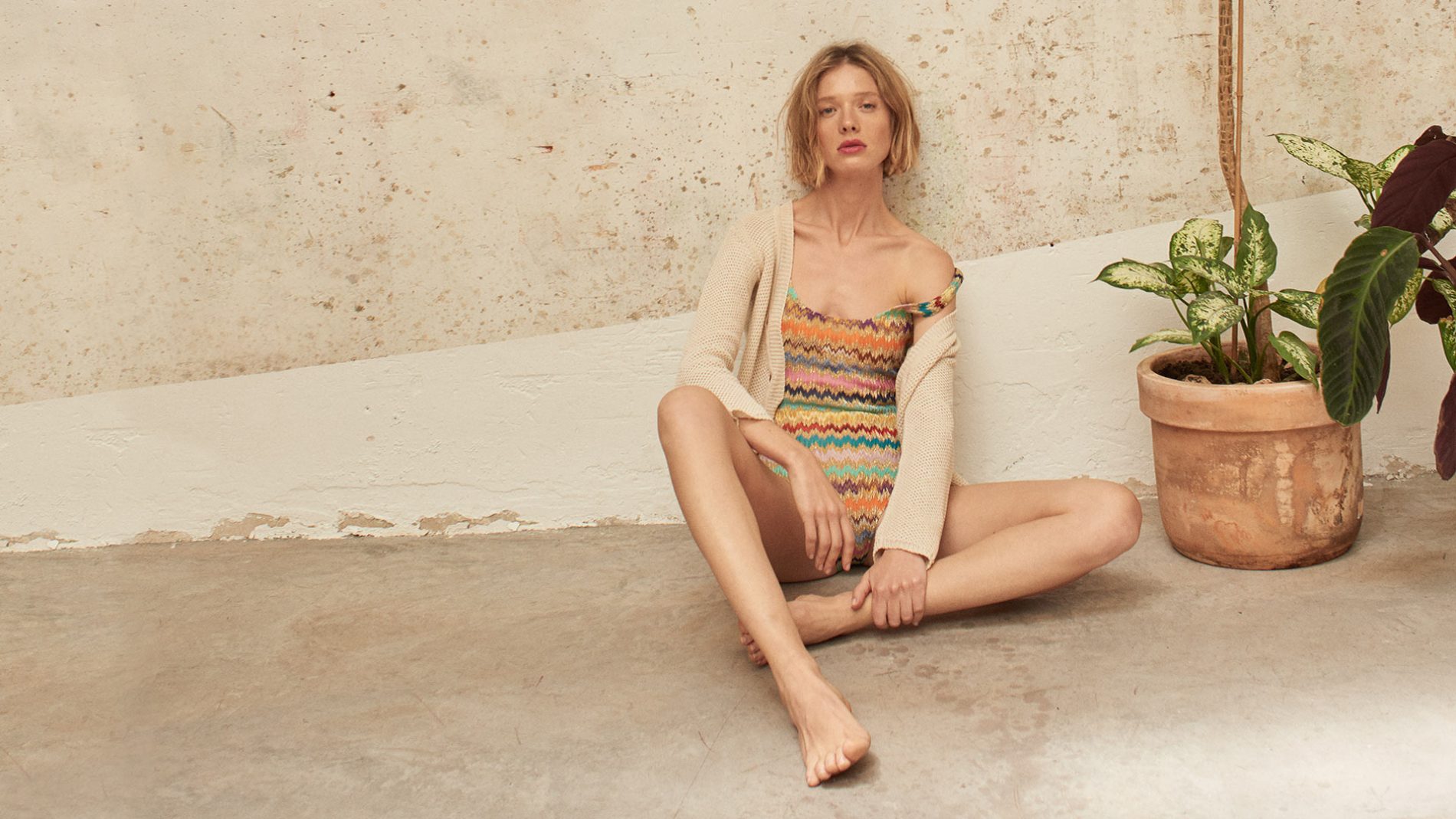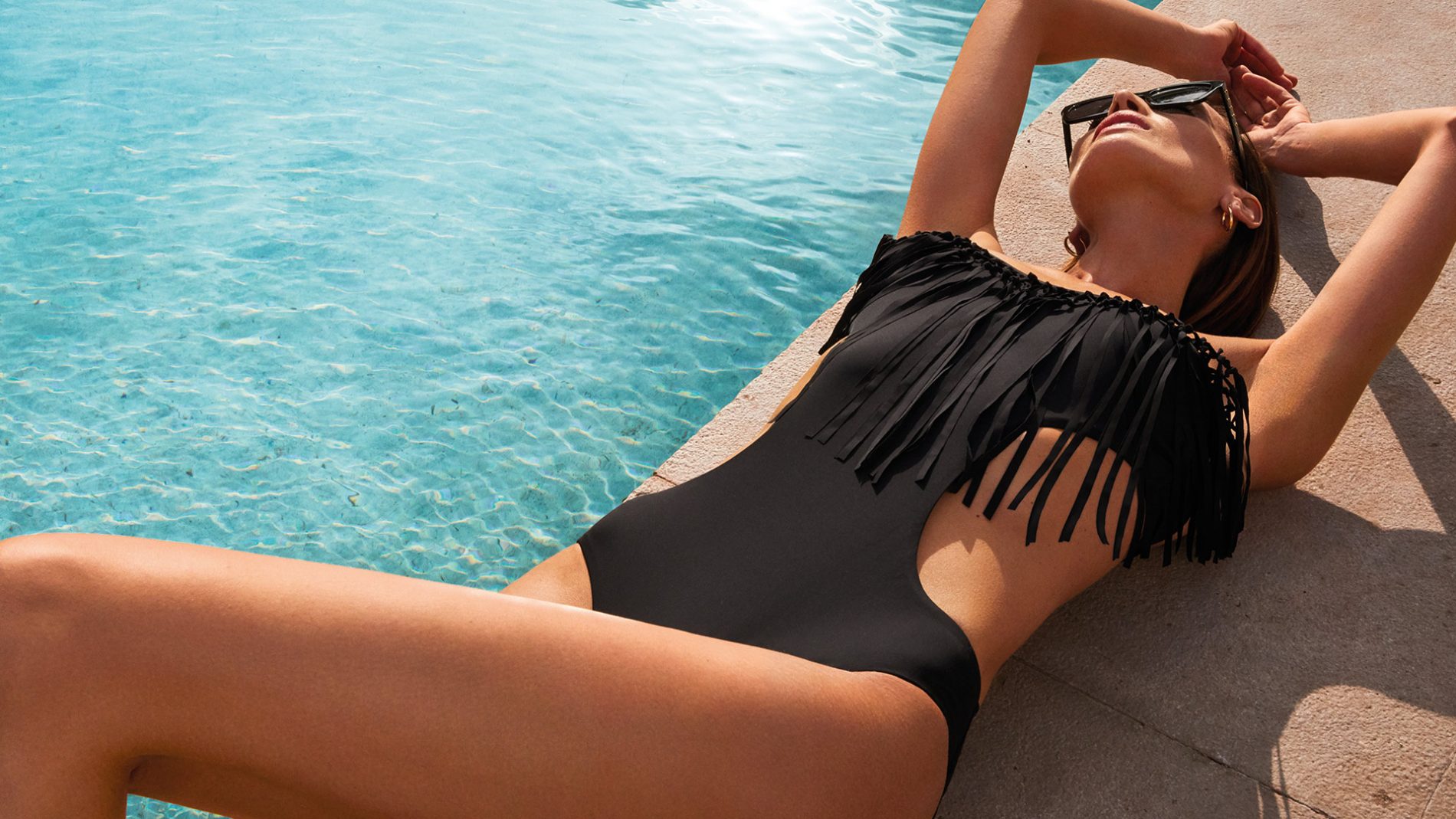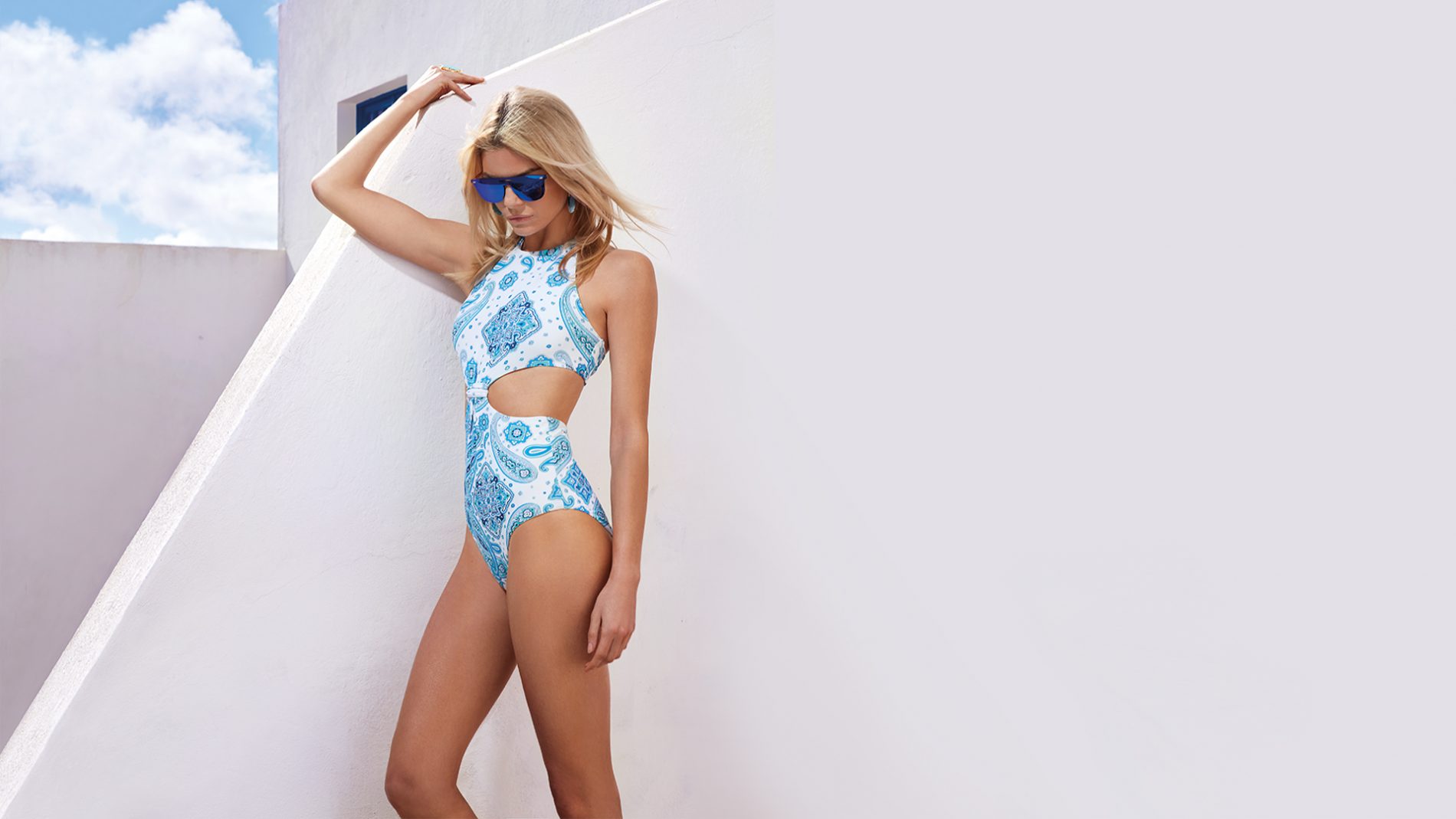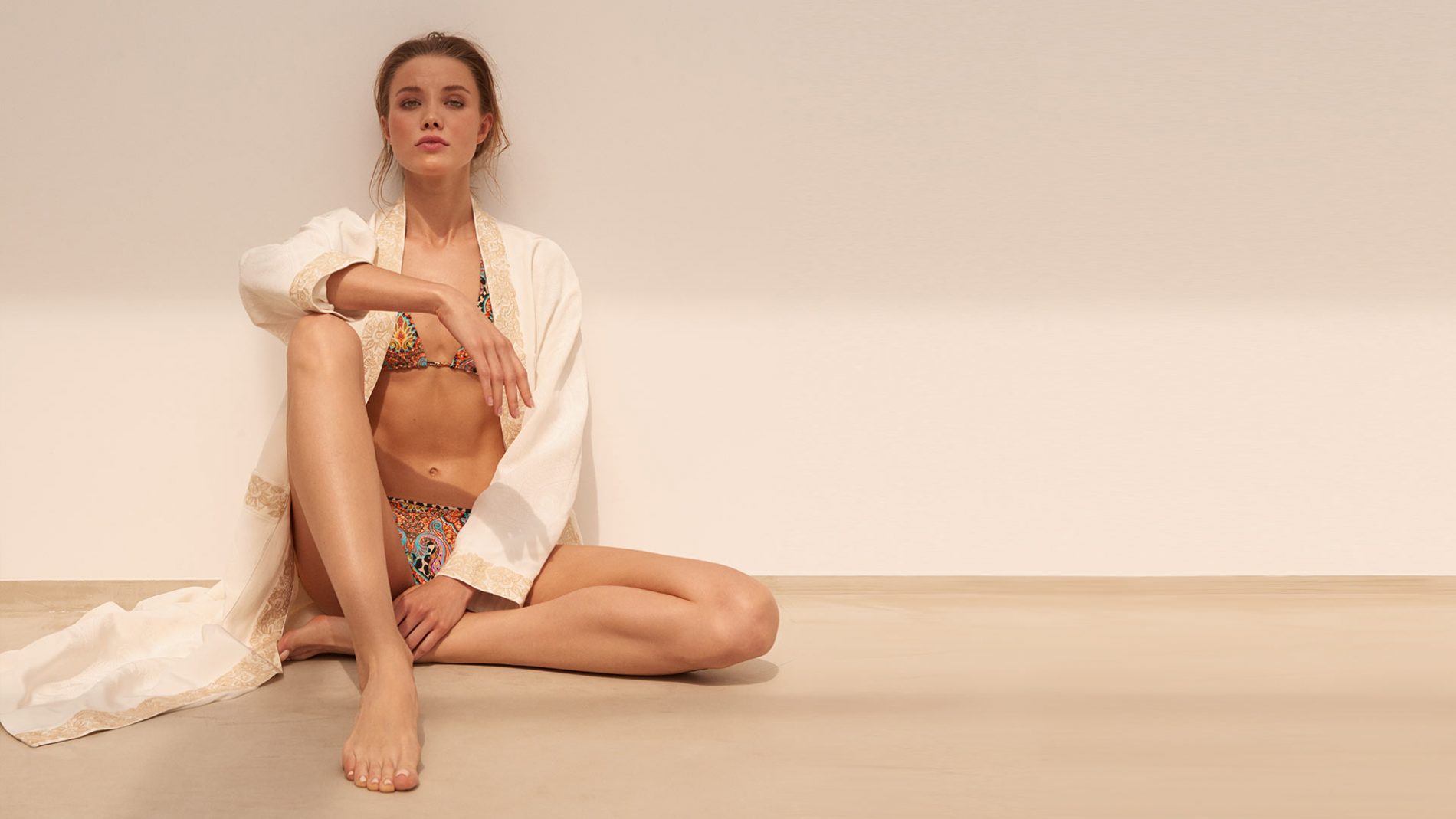 View
gallery
What's Chic Now: Retro Swim
June 13th—2018
Swimwear takes center stage in fashion during the summer months. Once just something you wore to the beach, it now has a ready-to-wear feel that takes you from poolside to summer soiree.
The hottest trend in beachwear is 50s-inspired, "Beach Blanket Bingo-worthy" high-waisted bikinis. Whether patterned or solid, these ultra-sophisticated suits let you lounge in style. Bonus: The tops can do double duty layered under a jacket or blouse or for the midriff-baring set with a chic pair of wide leg pants.
A favorite of the jetset, high-impact, one-piece suits from fashion houses like Missoni and Pucci are definitive musts! Simple shapes give way to dynamic patterns that will make a statement wherever you holiday and like the retro bikini top, can be worn from beach to night-out.
For the real fashionista, go trendy with boho-fringe or sensual cutouts. Modern, yes, but also giving a nod to eras gone by. Youthful and a bit sassy, these styles add that extra dash of personality to your swim wardrobe.
If you are more of a swimwear purist and gravitate towards a more classic bikini silhouette, try dynamic patterns to give you a modern edge and then make your statement with a runway-ready coverup. What you wear on top is just as important as the swim style you choose!
No beachwear look is complete without the right accessories…stick to that throwback vibe with round sunglasses or squared-off cateyes, add a Riviera-inspired head-wrap and pattern mix, choose pretty poolside slides for some feminine drama.
Your total look speaks volumes about you, so always dress from head-to-toe, no matter where you are going or what you are doing!
See Brand List for store information.
View Gallery For Additional Images.