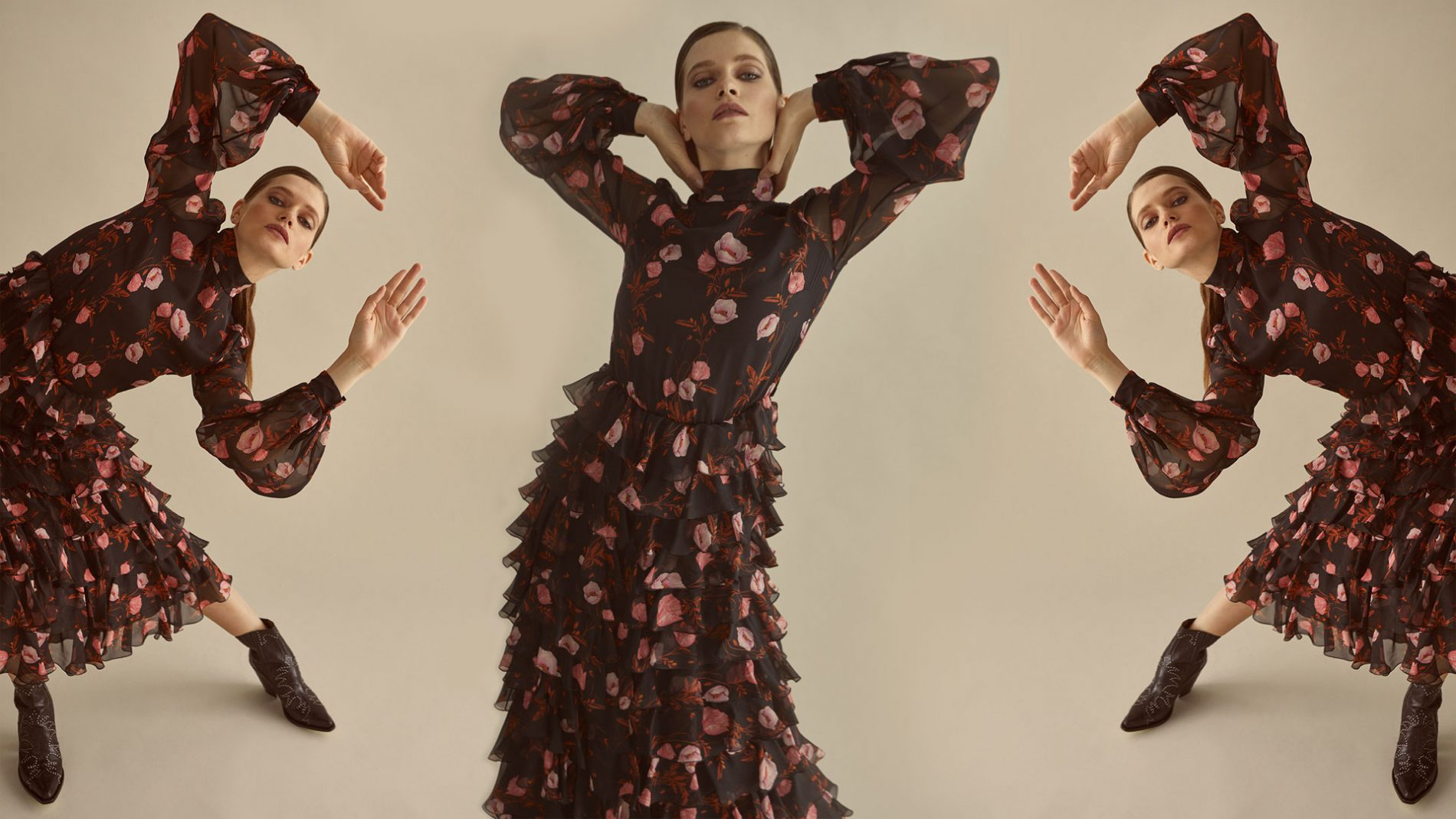 What's Chic Now: The Print Parade
October 2nd—2019
Everything about the month of October signifies Fall…temperatures cool, the foliage changes, fashion's mood shifts. Layers become the norm, your boot collection comes out of hibernation and rich tones and pattern take over your every #OOTD. Prints are always personal and actually are one of the biggest indicators of your style personality. Are you ultra-feminine, lean towards the classics or perhaps you are the ultimate mixologist? No matter what your pattern preference we have so many gorgeous options to choose from.
A key runway trend for Autumn/Winter 2019 is deep, romantic florals. Less girly and playful, more sophisticated and serious, fall's flowery frocks are for the true style-seeker. One of our favorites is Giambattista Valli's black, red and pink version…Parisian high-society meets bohemian freedom. Feminine, but not sweet; modern, yet still gypset, this dress will be the cornerstone of your October wardrobe for sure. PS…when mixed with Fall's new heavy-soled boots, a street meets glamour moment ensues.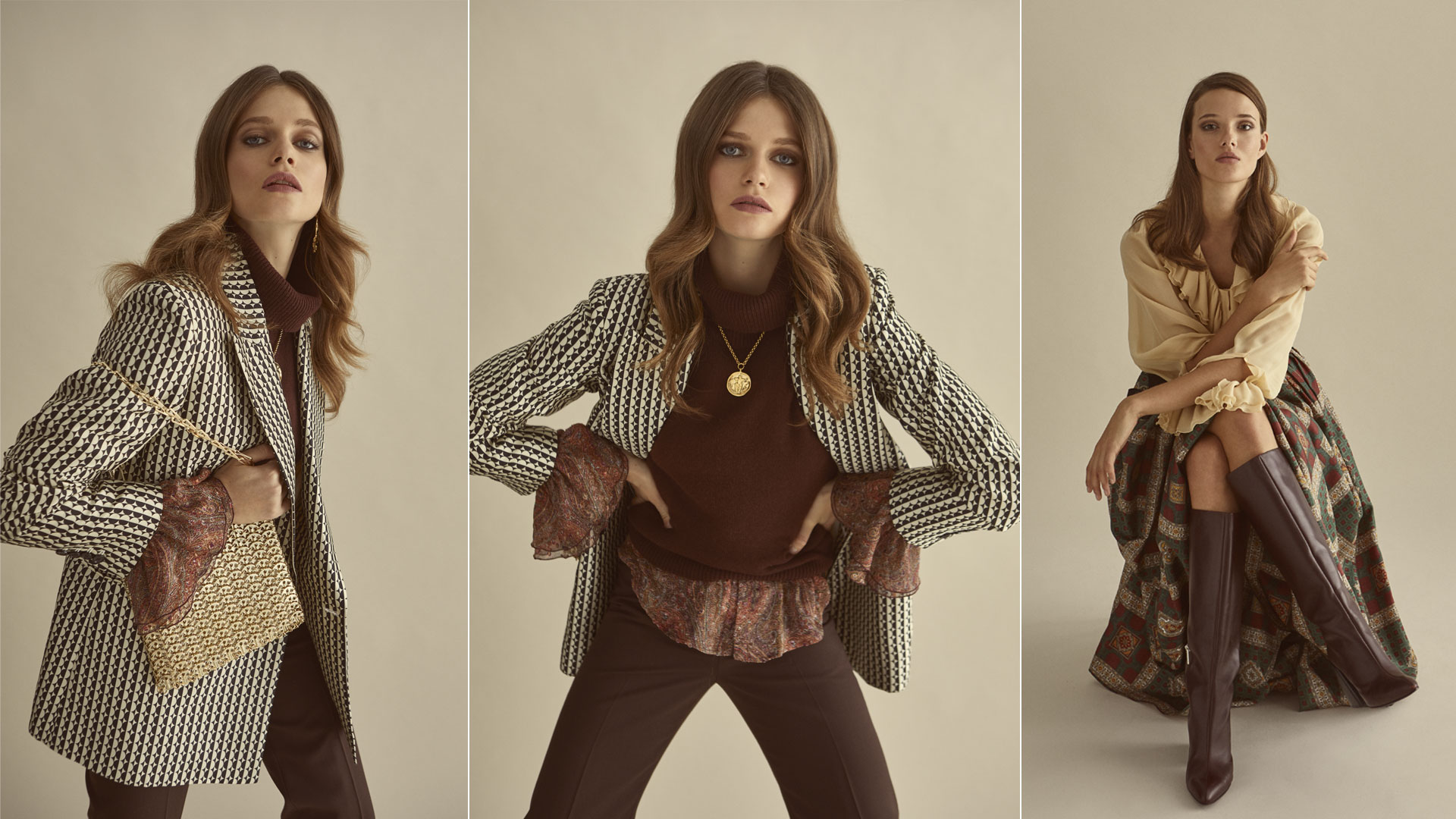 When we think of Fall pattern, we think of Etro's tapestry-inspired creations. Often regal in nature with an emphasis on fabulous paisleys, these elegant prints are beyond chic. For Fall 2019 Etro derives new inspiration from traditional menswear patterns like foulard and their Neckwear-Print Skirt is the ultimate boy-meets-girl piece. We always love this contrast, so we asked our personal shopping team to take the look a step further by adding a ruffled Etro blouse and of-the-moment, knee-high boots from Chloé. The result…a little ying, a little yang and a whole lot of style.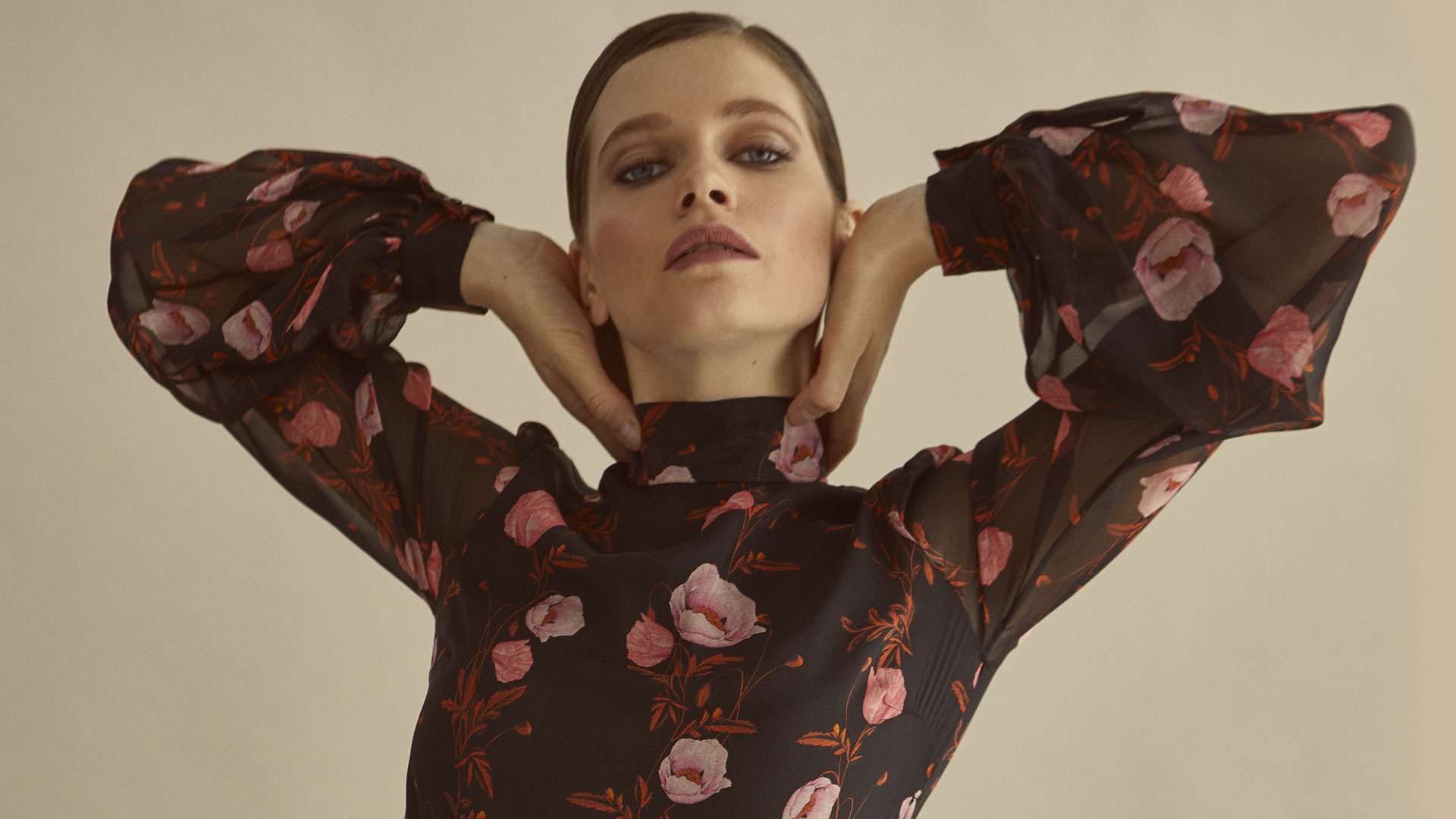 You know we worship those fashion chameleons….those street style stars that put looks together you might never imagine. Sometimes these fashion heights seem unattainable, but we have a few tricks up our sleeves that actually make the formula so simple. Step 1…start with a solid base like burgundy-toned pants from Joseph. Step 2…choose a more muted patterned blouse like one of Etro's gorgeous paisleys. Step 3…add a bit of monochrome with a matching-hued sweater from Joseph. Step 4…find a boldly patterned, contrasting blazer like this Oscar de la Renta version to layer over the entire look. Style bonus…leave the blouse untucked for a that 'consciously undone' moment that makes you look like you just didn't try…and voila, your street style career has just begun.
See Brand List for store information.