Liasan Utiasheva
"I think, Spanish culture has significant influence over Spanish design. Bright colors are infused into everyday pieces, reminiscent of the art of Flamenco and the country's ornate architecture."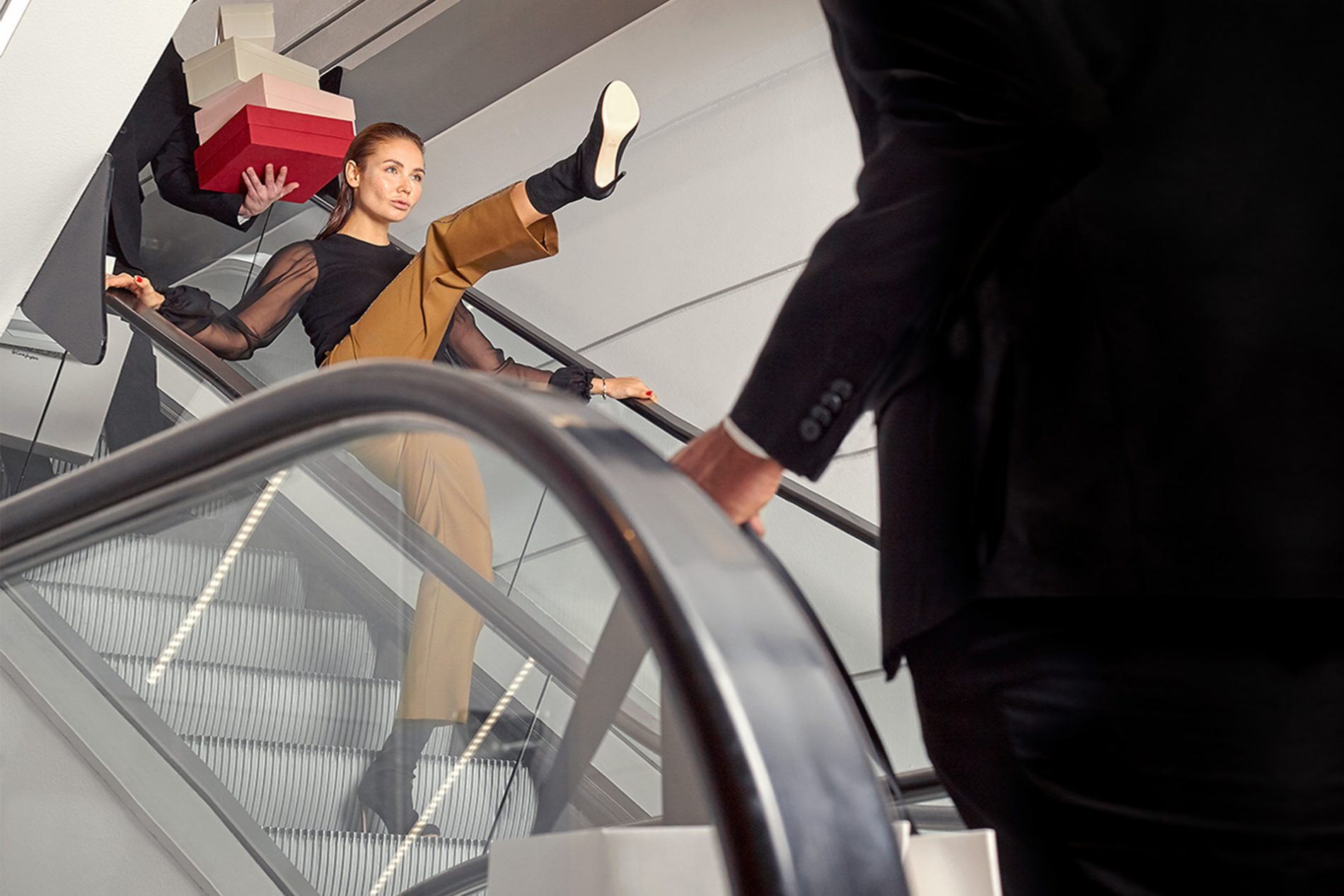 About
Liasan Utiasheva is a Russian TV show host, socialite, and former individual rhythmic gymnast, she was a two time Grand Prix Final all-around medalist. Now, Utiasheva is working as a successful businesswoman, founder of the online project 'Sila Voli' and a mother of two children. Follow her at @liasanutiasheva.
What part of your job do you enjoy the most and why?
I love to meet talented, creative people in different countries and to see the local fashion designs, where sometimes the culture of the country gets reflected. It's an exciting part of my job.
I also am passionate about gaining an understanding of what a designer and a photographer want to represent in a photo, so that I can realize their vision. Sometimes this is hard work, but the end result when everyone is happy is the most satisfying part for me.
In every creative process, there is a large group of professionals who even before a shoot happens, exchange ideas. To be included in this process is always an inspiring experience for me.
What does fashion mean to you?
Coco Chanel said once said, "Fashion fades, only style remains the same." I like this quote because it accurately describes my attitude toward fashion. It is essential for me that the clothing I am wearing represents my personality, character, mood and style. I am not a person who follows trends. I like to choose clothes which reflect my nature and the occasion.
I am also lucky that I have had opportunity to work with Russian designers who allowed me to collaborate with them to create apparel reflecting my personal style, that I always wanted to wear, but couldn't find anywhere.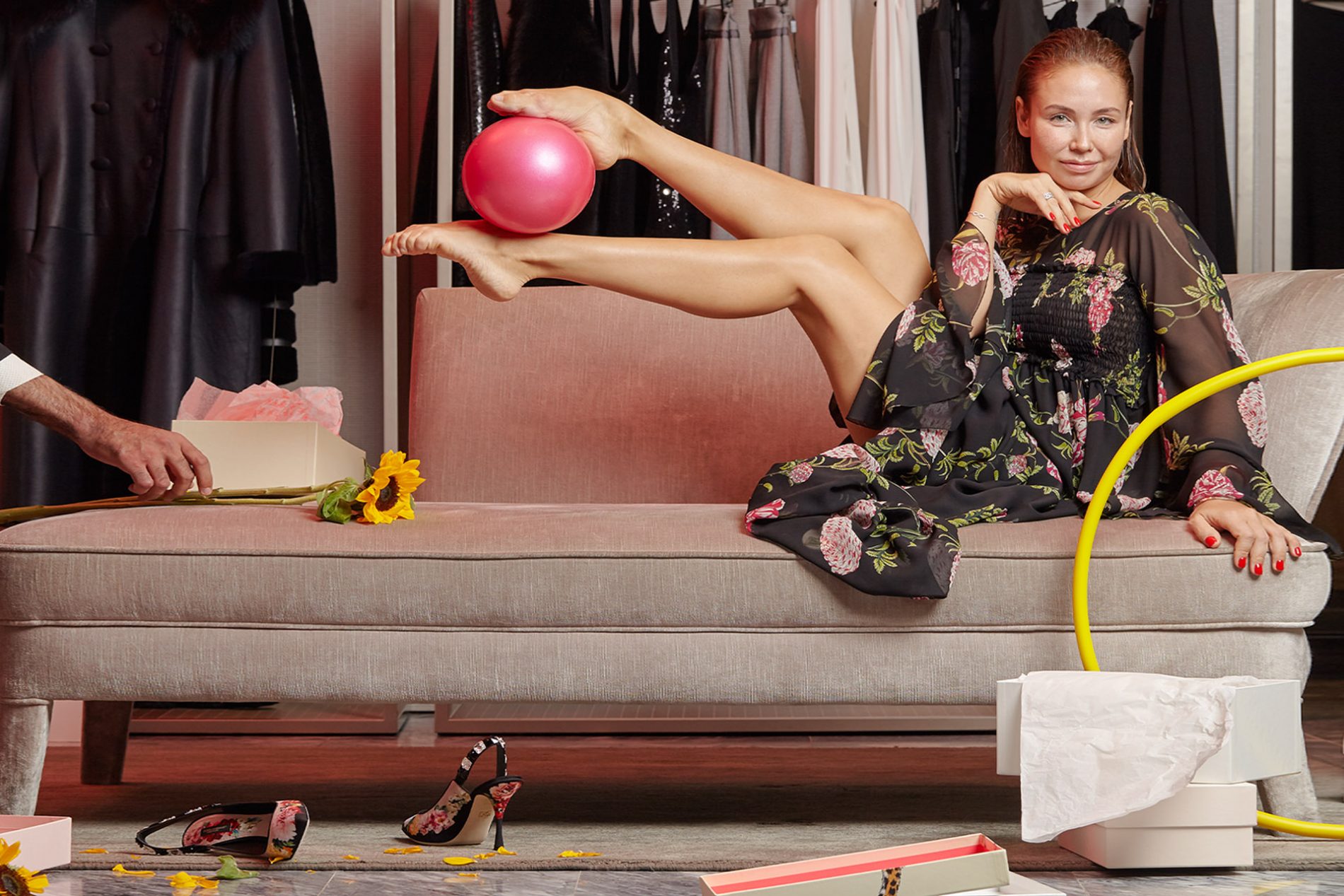 If you could give people 3 tips about style, what would they be?
My only advice is that your style should reflect your personality and that your haircut and makeup are just tools to complete your look.
Which fashion trend is your favorite right now?
I love miniskirts, high-waist belts and pants.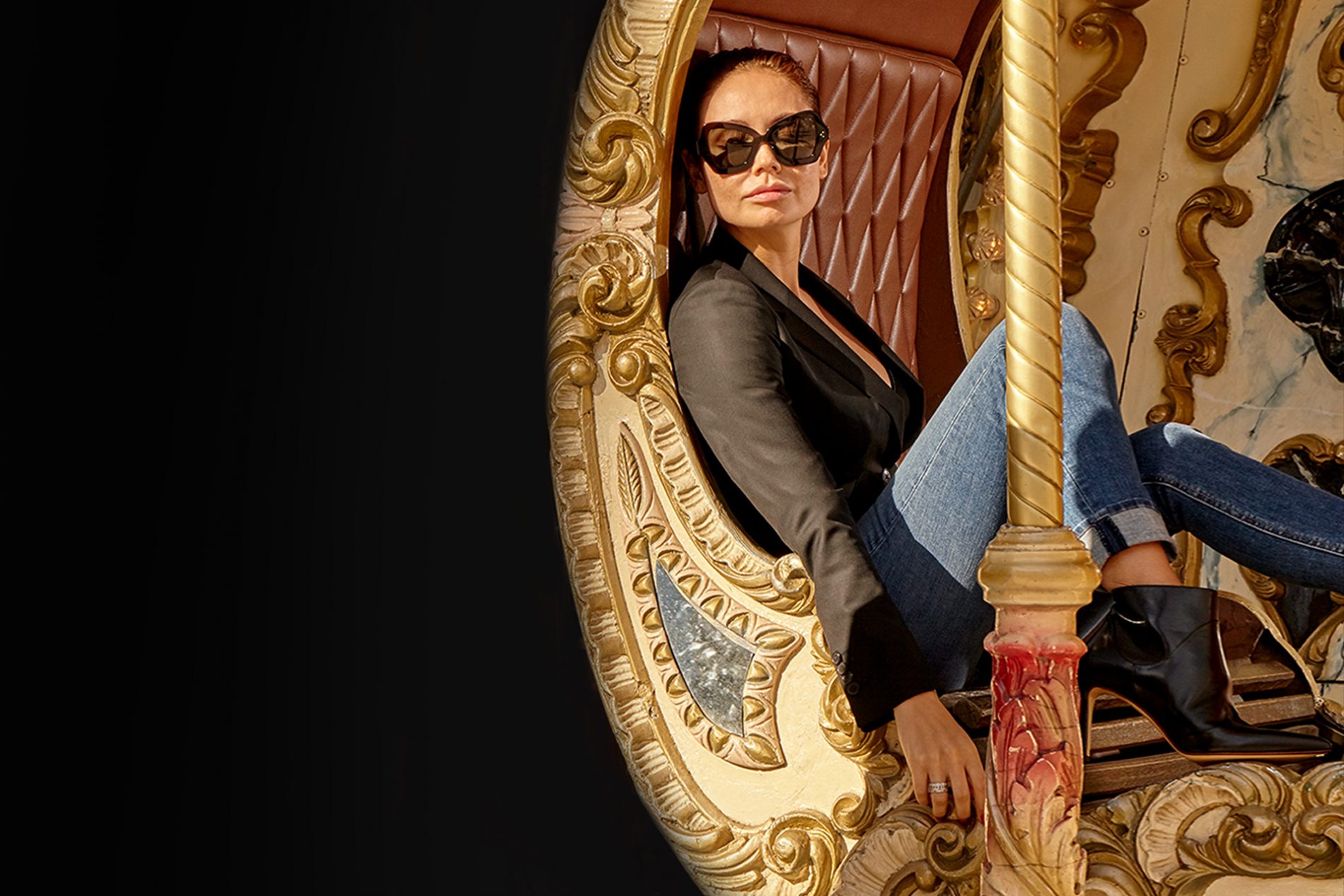 What are your overall thoughts on Spanish fashion?
In my opinion, the culture has a significant influence in Spanish design. I see bright colors in casual clothing and even in evening dresses. I am most impressed by this infusion of color into special pieces once reserved for a more neutral palette.
I also think that Spanish women are wearing clothes with a lot of confidence.  A Spanish woman has style, taste and knows what to wear on every occasion.
How would you compare fashion in Madrid to fashion in Moscow?
The main difference is the infusion of color and culture. In Russia, we have fewer opportunities to combine these two things, as fashion is influenced by with tradition, lifestyle, temperament and weather. In Russia, mass fashion is more conservative…colors are more subdued and clothes are designed for comfort and weather conditions. In Spain, women emphasize their personality through fashion and they do it with impeccable taste.
One last parting thought… my daughter is a big fan of "Flamenco Bata de Cola" and thinks that the costumes are princess dresses.
Salamanca District
The Barrio de Salamanca was developed in the second half of the nineteenth century as an expansion planned under Queen Isabella II's rule.The designer, José de Salamanca y Mayol, Marquis of Salamanca wanted to have an area for the exclusive residence of Madrid's aristocracy and bourgeoisie. It has been a residential area inhabited mainly by Spain's financial and political elite and latterly has attracted diplomats, businesspersons and, together with them, upmarket shops. The Golden Mile has luxury stores, Michelin-star restaurants and the most stylish nightlife of Madrid. The buildings facades are architectural delights, visit the museums, stroll the tree lined streets, enjoy the exclusive restaurants...
Hotel Only You
The Only You Boutique Hotel with 5 stars is located in a historic 19th-century building in one of the trendiest areas of Madrid, the Salesas neighborhood, close to Chueca and the Paseo de Recoletos.
Calle del Barquillo, 21, Madrid
(+34) 91 005 22 22
www.onlyyouhotels.com/en/
Bernabéu Stadium
The Santiago Bernabéu Stadium is the home of Real Madrid. Since its completion in 1947, with a current seating capacity of 81,044, Santiago Bernabéu is one of the world's most famous and prestigious football venues. 
Av. de Concha Espina, 1. Madrid
realmadrid.com/estadio-santiago-bernabeu