Nellie Lim
"When in Madrid, you have to spend at least your last day by shopping at El Corte Ingles because they offer one of the highest tax refunds in Europe. "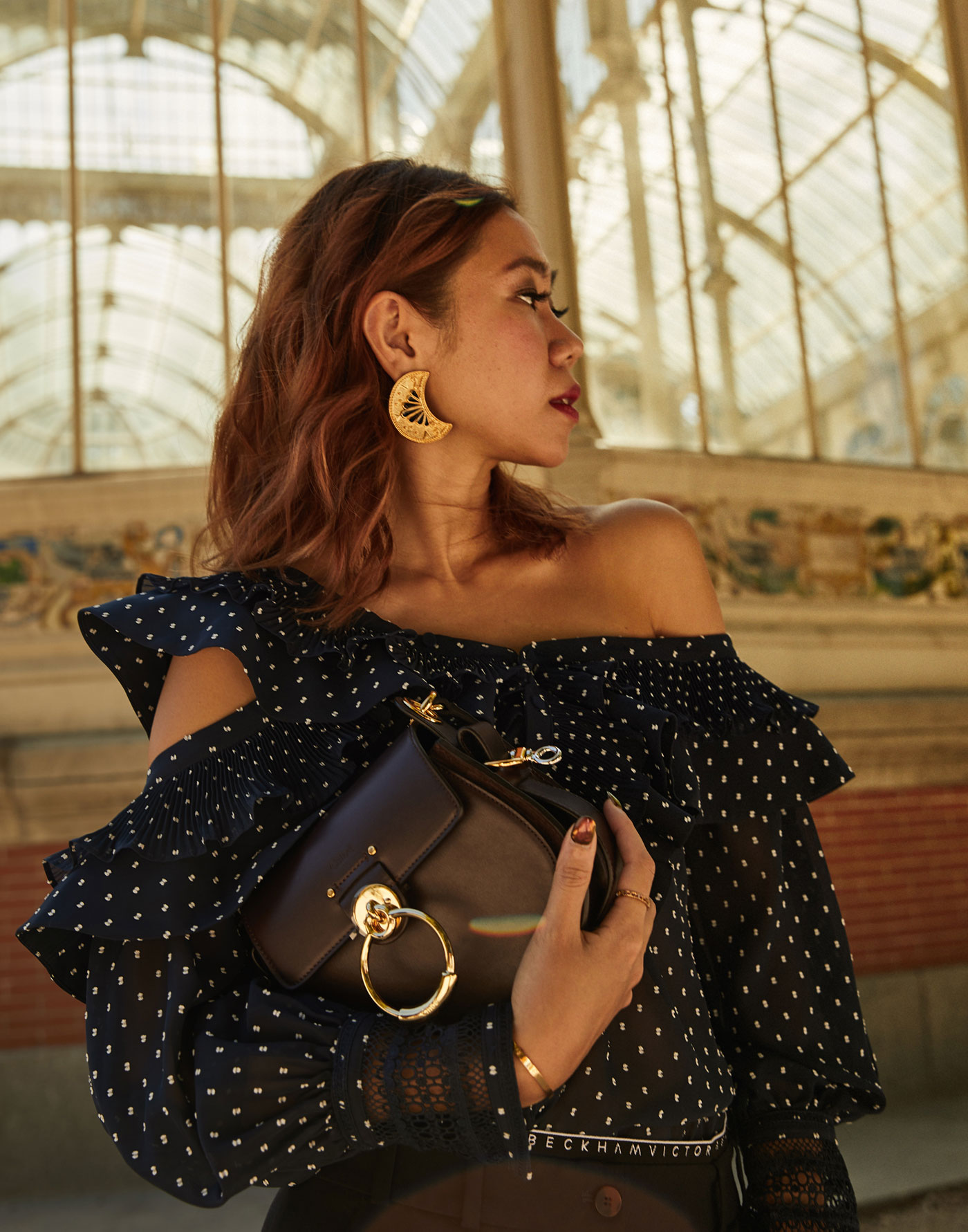 About
Fashion tastemaker and Digital Influencer, Nellie Lim has been one of the leading lights in endorsing an assortment of mid to high end brands. Possessing a keen eye for matching designer looks with editorial photography, she has amassed a loyal set of discerning fans from around the globe that often look to Nellie for purchase inspiration. Her commitment to traveling in style also provides subtle fashion nudges under the backdrop of coveted travel destinations.
What is your favorite food?
Hands down, seafood Paella!
Which fashion trend is your favorite right now?
I love that biker shorts are all the rage now! Fashion never used to be comfortable but biker shorts are incredibly practical especially when I'm stuck in a tropical country.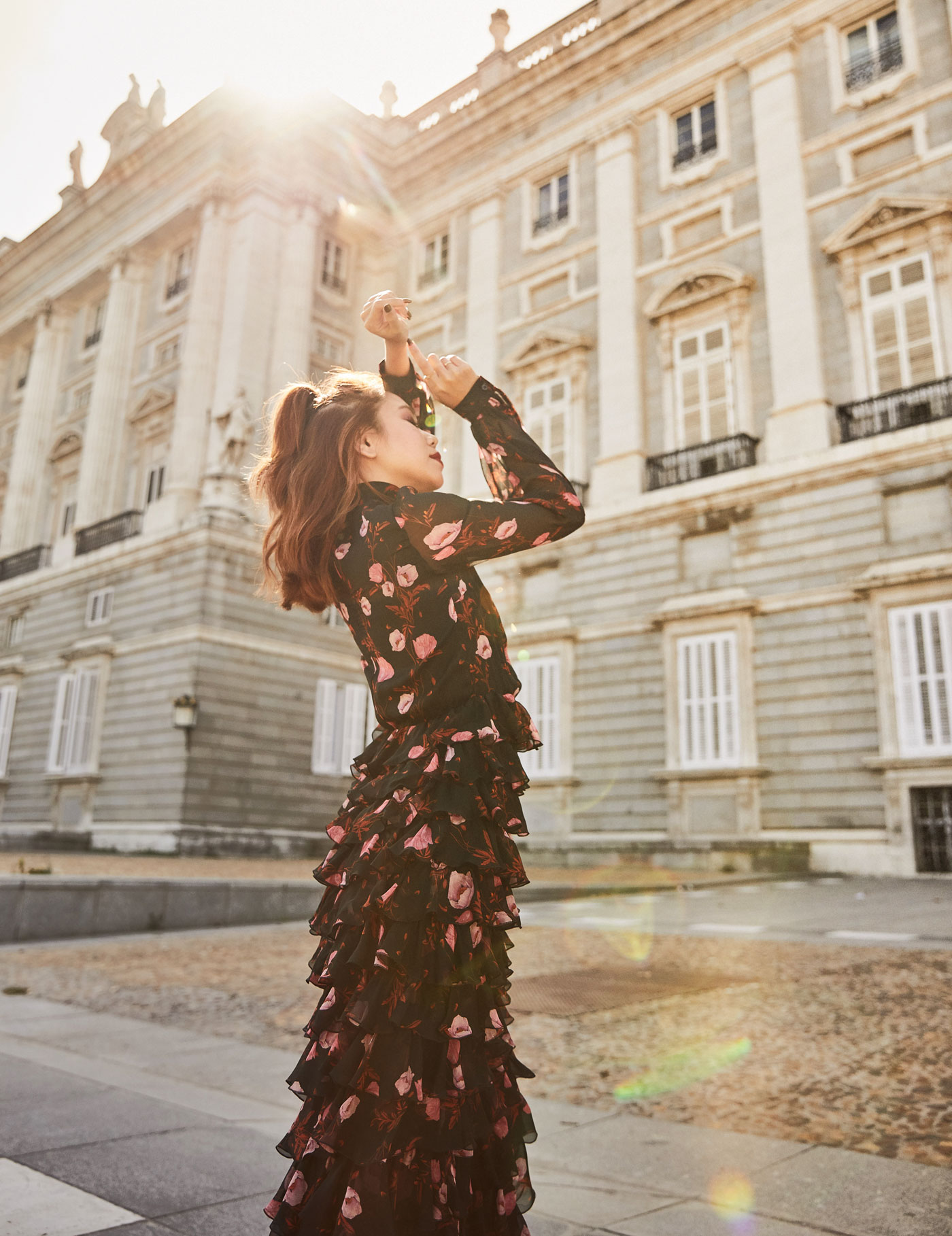 Which sites and venues would you recommend to other's travelling to Madrid?
Retiro Park Madrid for its Estanque Grande del Retiro and Palacio de Cristal, the Royal Theatre and of course the Royal Palace.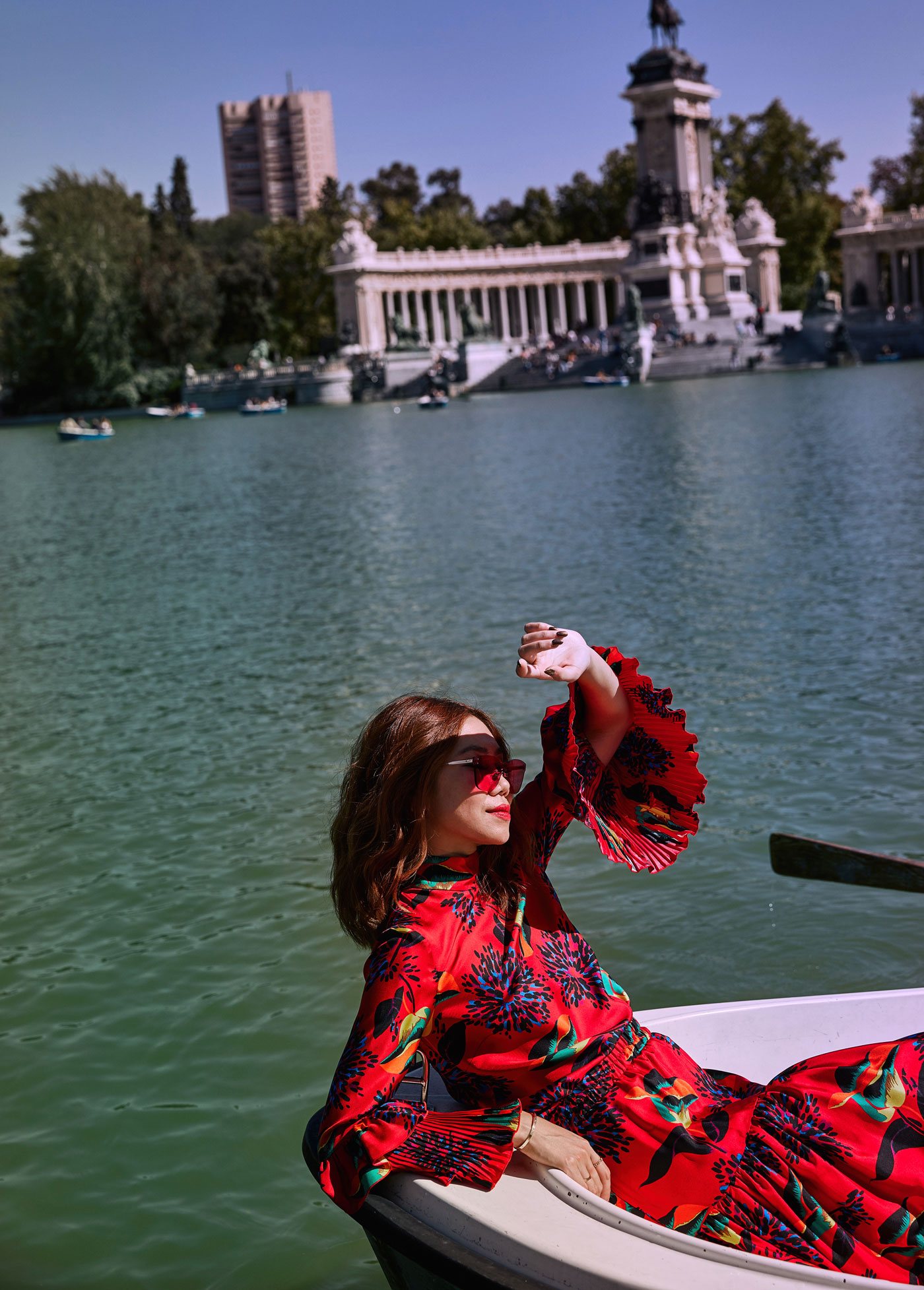 If you were to plan the perfect Madrid vacation for your fans, what would the itinerary be?
If you only had 3 days, you should start your first morning at the Retiro Park Madrid. Take a boat and just enjoy the beautiful weather as you row along the Estanque Grande del Retiro. After lunch, take a leisurely stroll down to the Crystal Palace to admire the wonders of Spanish art before dinner at 2 Michelin Star restaurant, Santceloni. Start your 2nd day at the Royal Palace and roam around the gardeners before catching a show at the grand Teatro Real. Finish off your day at another 2-Michelin Star Restaurant, Coque! End off your last day by shopping at the El Corte Inglés because they offer the highest tax refund in Europe and hop over to Urso for a truly relaxing spa after that whole day of shopping. Lastly, as your final meal in Madrid, feast on a delicious Spanish meal while you watch an intensely passionate Flamenco performance at Corral de la Moreria!
Royal Theatre
Teatro Real (Royal Theatre) is a major opera house located in front of the Royal Palace. It was founded in 1818 and inaugurated on November 19, 1850. Today, it is one of the great theaters of Europe and it features productions with leading international singers, musical directors, stage directors and dancers.
Plaza de Isabel II, s/n, 28013 Madrid
Royal Palace
The Royal Palace is the official residence of the Spanish Royal Family, but it is only used for state ceremonies. It is the largest royal palace in Europe and one of the most expansive of the world. The interior of the palace is notable for its wealth of art including paintings by artists such as Caravaggio, Francisco de Goya, and Velázquez.
Calle de Bailén, s/n, 28071 Madrid
Coque Restaurant
Your arrival at Coque is the beginning of the culinary journey with four stops along with way, each with a distinct focus in terms of flavor and innovation. A journey in which you use all your senses, including those that you only think you possess. You'll need to not only smell and taste, but also touch, feel, imagine and even recreate flavors that you may never have tried before.
Calle del Marqués del Riscal, 11, 28010 Madrid
Santceloni Restaurant
A story that began to be written in 2001 when the first Michelin star was ignited, which only took two years to add the second one. More than 15 years later, continues to be written by the hand of the chef Óscar Velasco, David Robledo, as sommelier and Abel Valverde as front-of- house manager. The three, along with MontseAbellá for the sweet part, have been part of this team since the beginning.
Paseo de la Castellana, 57, 28046 Madrid
Corral de la Morería
Corral de la Morería was opened by Manuel del Rey in 1956 and is the most known tablao flamenco place in the world. Considered as the "Cathedral of flamenco art" of Spain, this establishment is frequently visited by well-known celebrities like the King of Spain, Government Presidents and famous international artists.
Calle de la Moreria, 17, 28005 Madrid