Thassia Naves
"I definitely recommend seeing Madrid's amazing landmarks and experiencing the scene and culture."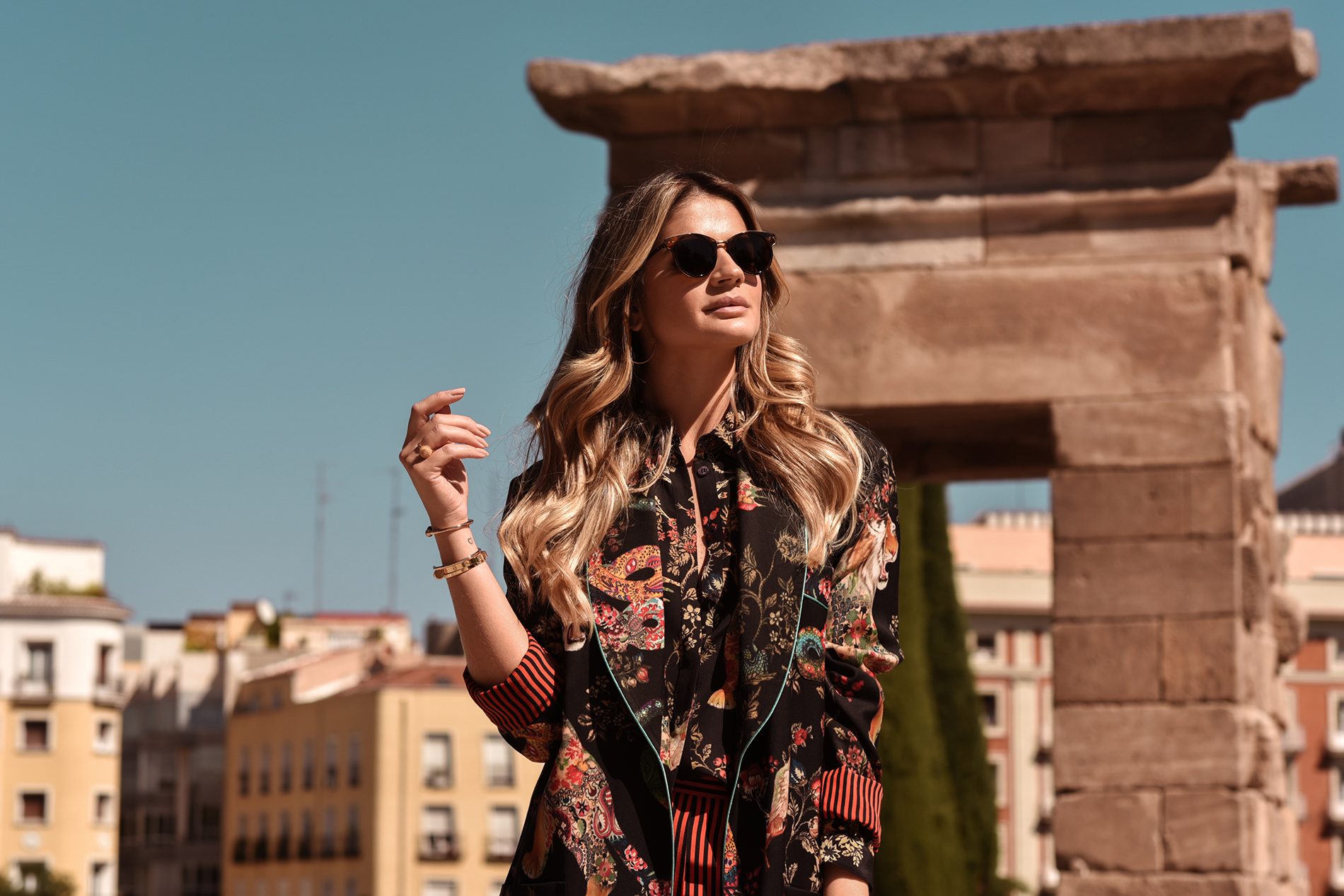 About
Hailing from Brazil with over 3 million followers, Thassia Naves is considered one of the premier style influencers in the fashion industry. With countless designer collaborations and a frequent "front-rower", her influence can be felt across the globe. Follow her at @thassianaves
You are considered an influencer. What does this title mean to you?
I love showing my followers my own take on new trends and I feel a responsibility to show this through my platforms.
What part of your job do you enjoy the most and why?
Every day I meet new inspiring people and go places that I never thought I'd go.
What does fashion mean to you?
My whole life revolves around fashion, so I guess it means everything.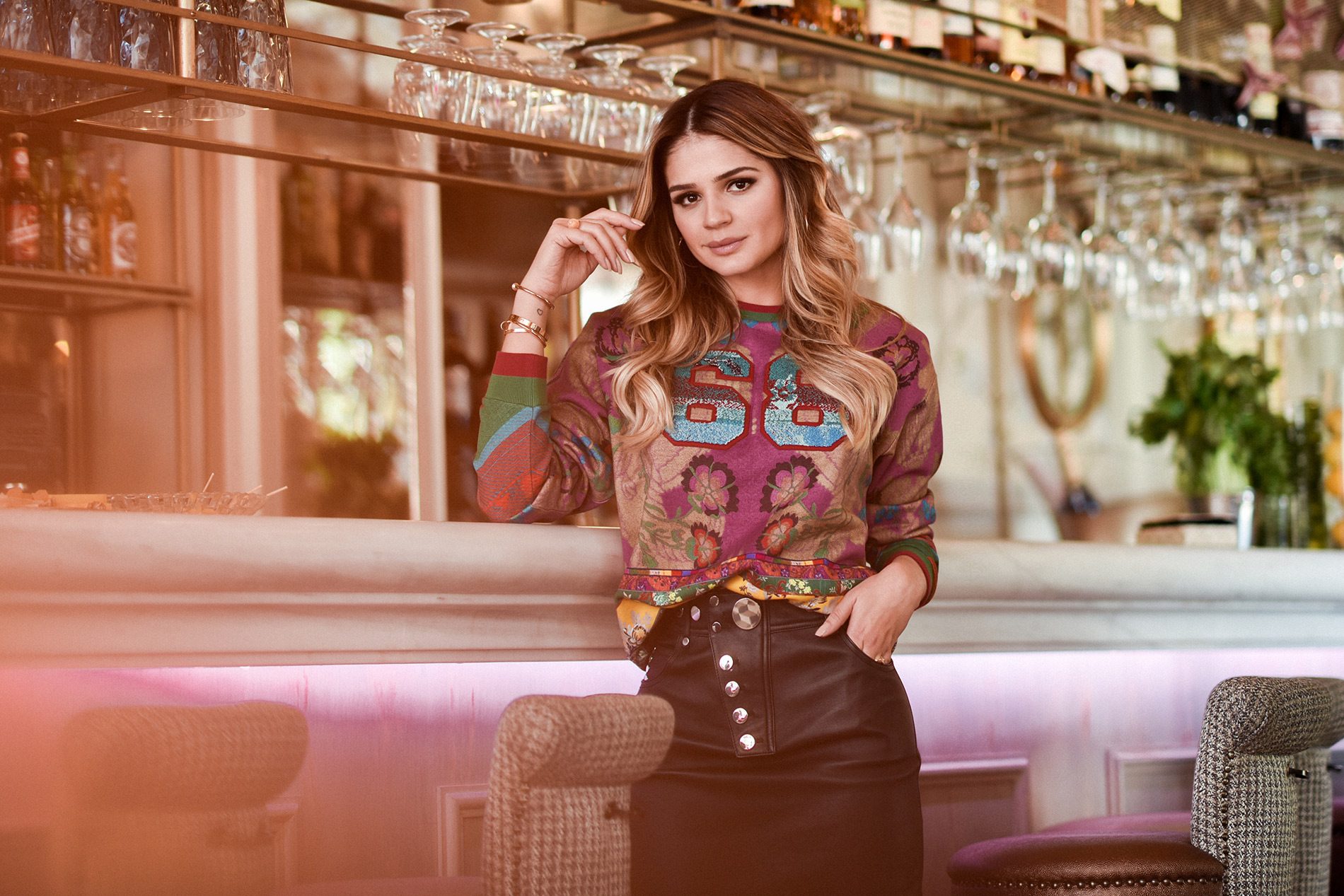 If you could give people 3 tips about style, what would they be?
I would say choose powerful accessories, layer and always respect your body!
Which fashion trend is your favorite right now?
I really love the asymmetrical trend as well as transparent fabrics.
What are your overall thoughts on Spanish fashion?
Spanish and Brazilian fashion is actually quite similar. It was great to see the use of bold colors and the layering of lighter fabrics…both trends close to a fashion girl's heart.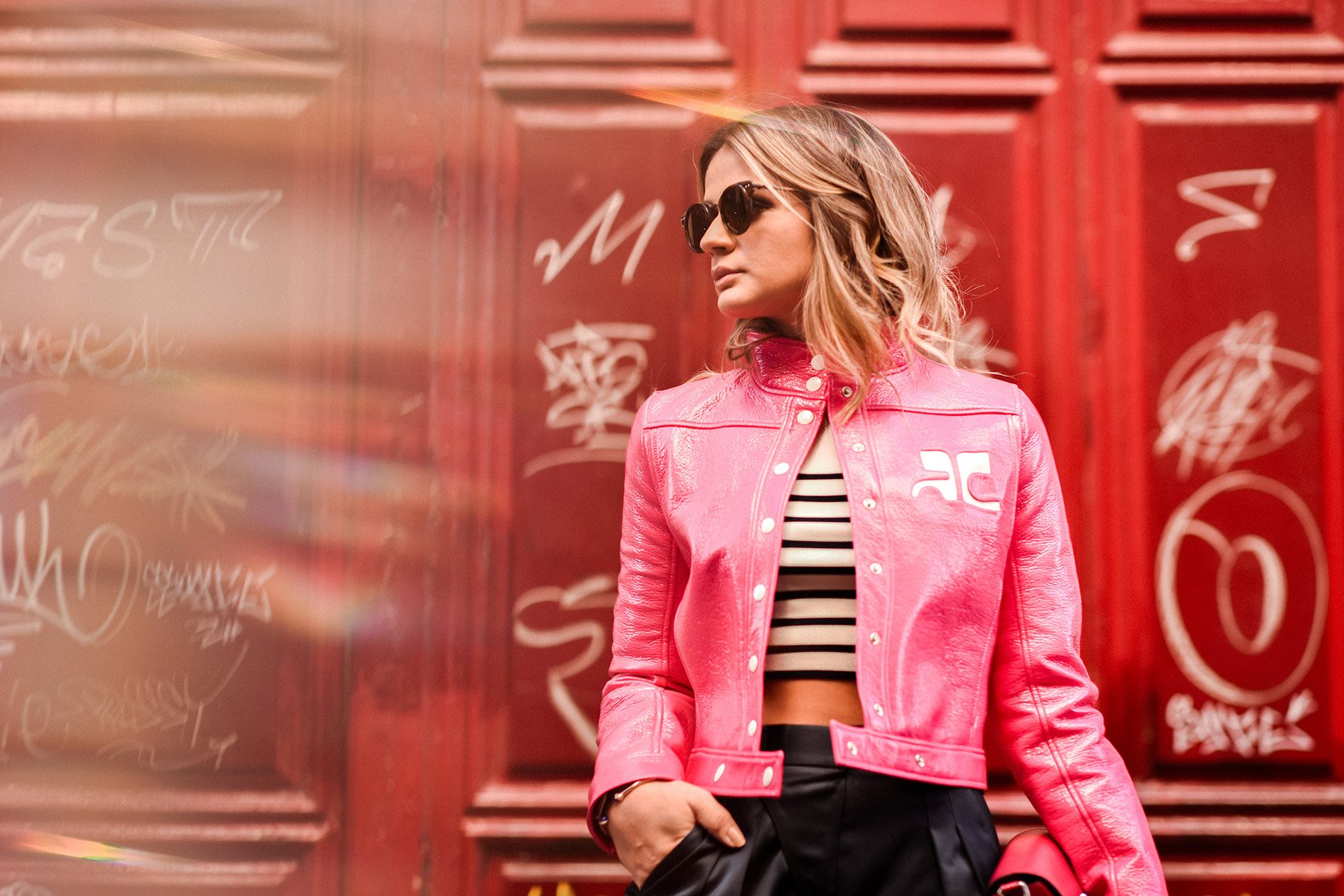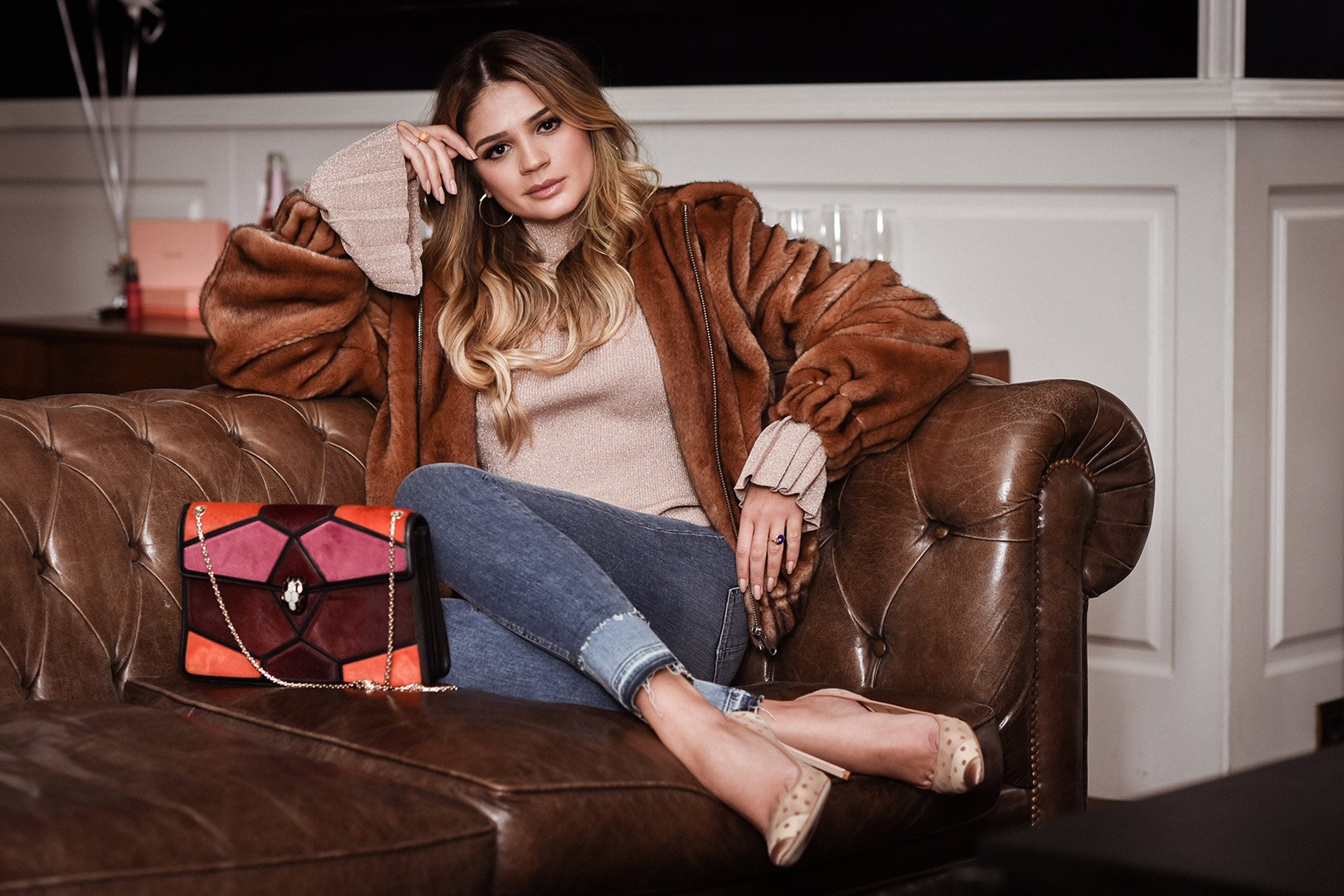 What were the highlights of your trip to Madrid?
I especially enjoyed exploring and seeing the Royal Theater and of course experiencing the vibrant nightlife.
Which sites and venues would you recommend to other's traveling to Madrid?
My El Corte Ingles itinerary included visits to world-renowned venues such as the Temple of Debod and the Sabatini Gardens as well as a night at the famed Teatro Real and a delicious dinner at Café de Oriente. I would recommend this exact itinerary, as everywhere was so special.
If you were to plan the perfect Madrid vacation for your fans in Brazil, what would the itinerary be?
I would definitely recommend seeing Madrid's amazing landmarks and experiencing the scene and culture, but of course I would also recommend a day of shopping in the Chueca District and trips to the El Corte Inglés Serrano 47 Woman and Castellana stores for the best luxury brands in the world.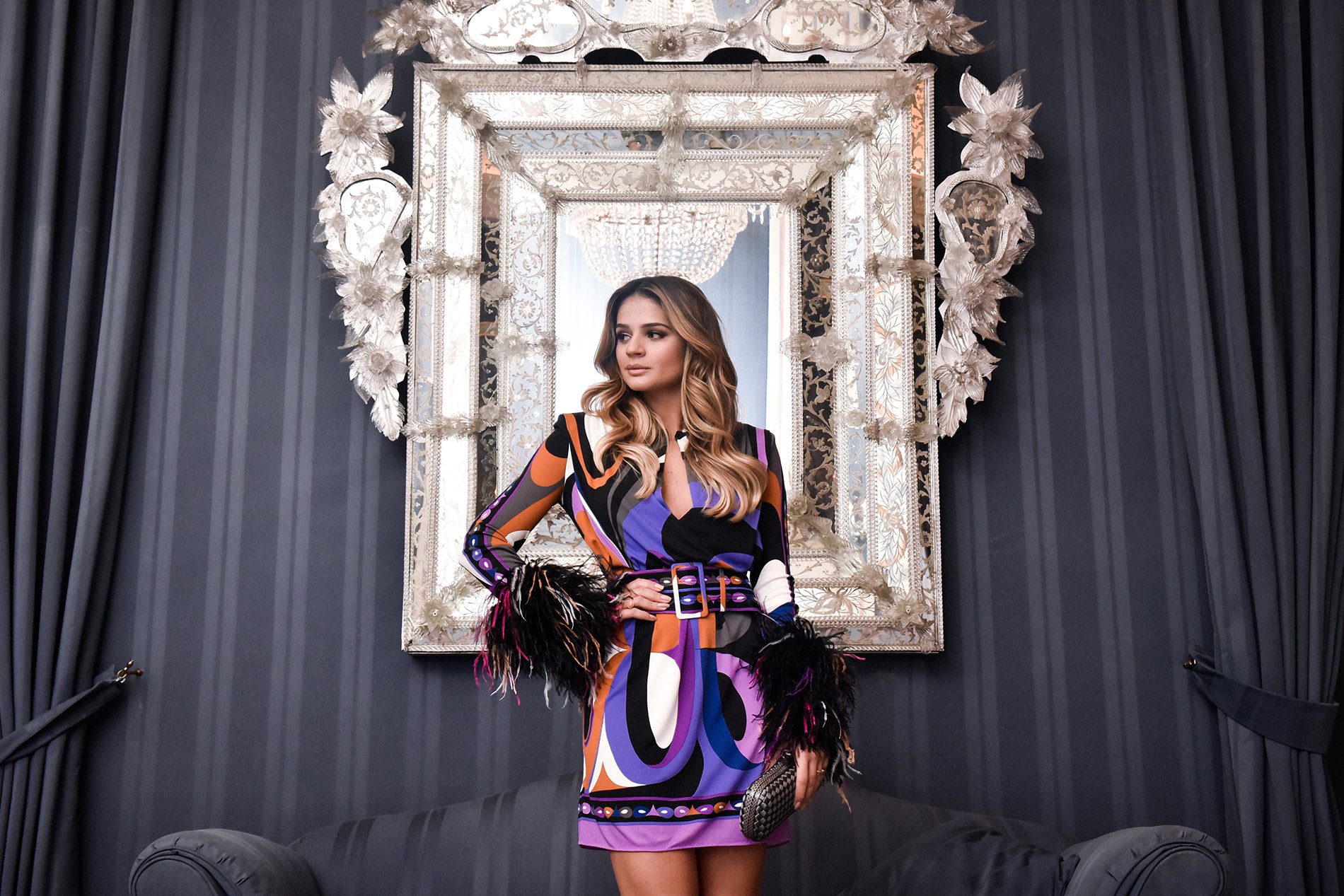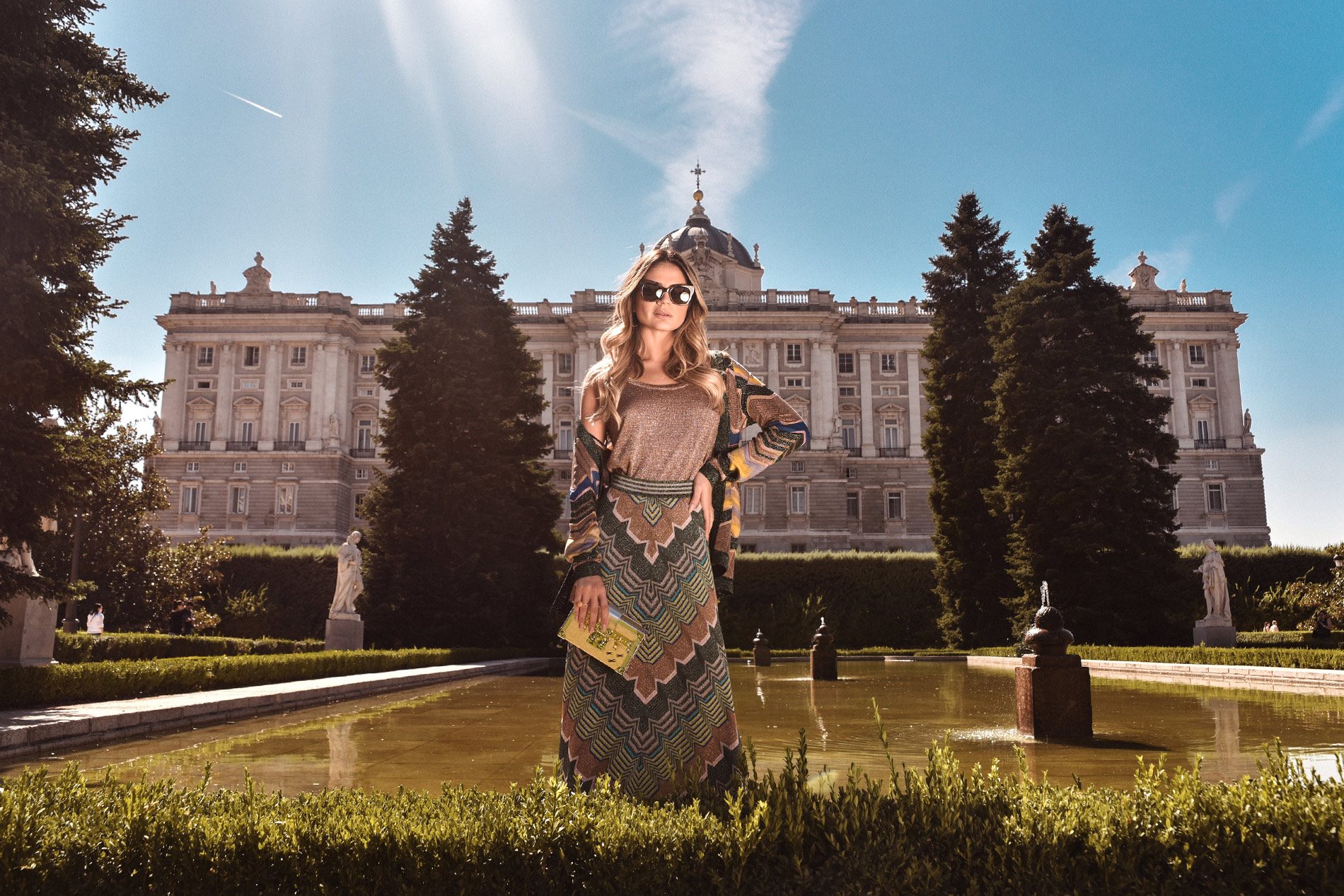 Royal Palace
The Royal Palace is the official residence of the Spanish Royal Family, but it is only used for state ceremonies. It is the largest royal palace in Europe and one of the most expansive of the world. The interior of the palace is notable for its wealth of art including paintings by artists such as Caravaggio, Francisco de Goya, and Velázquez.
Sabatini Gardens
The Sabatini Gardens are part of the Royal Palace in Madrid and were opened to the public by King Juan Carlos I in 1978. They honor the name of Francesco Sabatini (1722–1797), an Italian architect of the 18th century who designed, among other works at the palace, the royal stables of the palace, previously located at this site.
Café de Oriente
Café de Oriente renews tradition with creative cuisine and old world service. The restaurant reflects the lively, cosmopolitan and fun attitude of Madrid. It is located in the heart of the city and has views of the Plaza de Oriente and the Royal Palace.
Plaza de Oriente, 2
(+34) 91 541 39 74
http://www.cafedeoriente.es/
Hotel Only You
The Only You Boutique Hotel with 5 stars is located in a historic 19th-century building in one of the trendiest areas of Madrid, the Salesas neighborhood, close to Chueca and the Paseo de Recoletos.
Calle del Barquillo, 21, Madrid
(+34) 91 005 22 22
www.onlyyouhotels.com/en/
Teatro Real
Teatro Real (Royal Theatre) is a major opera house located in front of the Royal Palace. It was founded in 1818 and inaugurated on November 19, 1850. Today, it is one of the great theaters of Europe and it features productions with leading international singers, musical directors, stage directors and dancers. 
Plaza de Isabel II, Madrid
Templo de Debod
The Temple of Debod is an ancient Egyption temple, which was a gift to Spain in 1968. It is 2200 years old and is one of the few works of ancient Egyptian architecture that can be seen outside Egypt.