Rathfar
"风格是金钱无法买到的东西。做你自己。时尚永无止境。"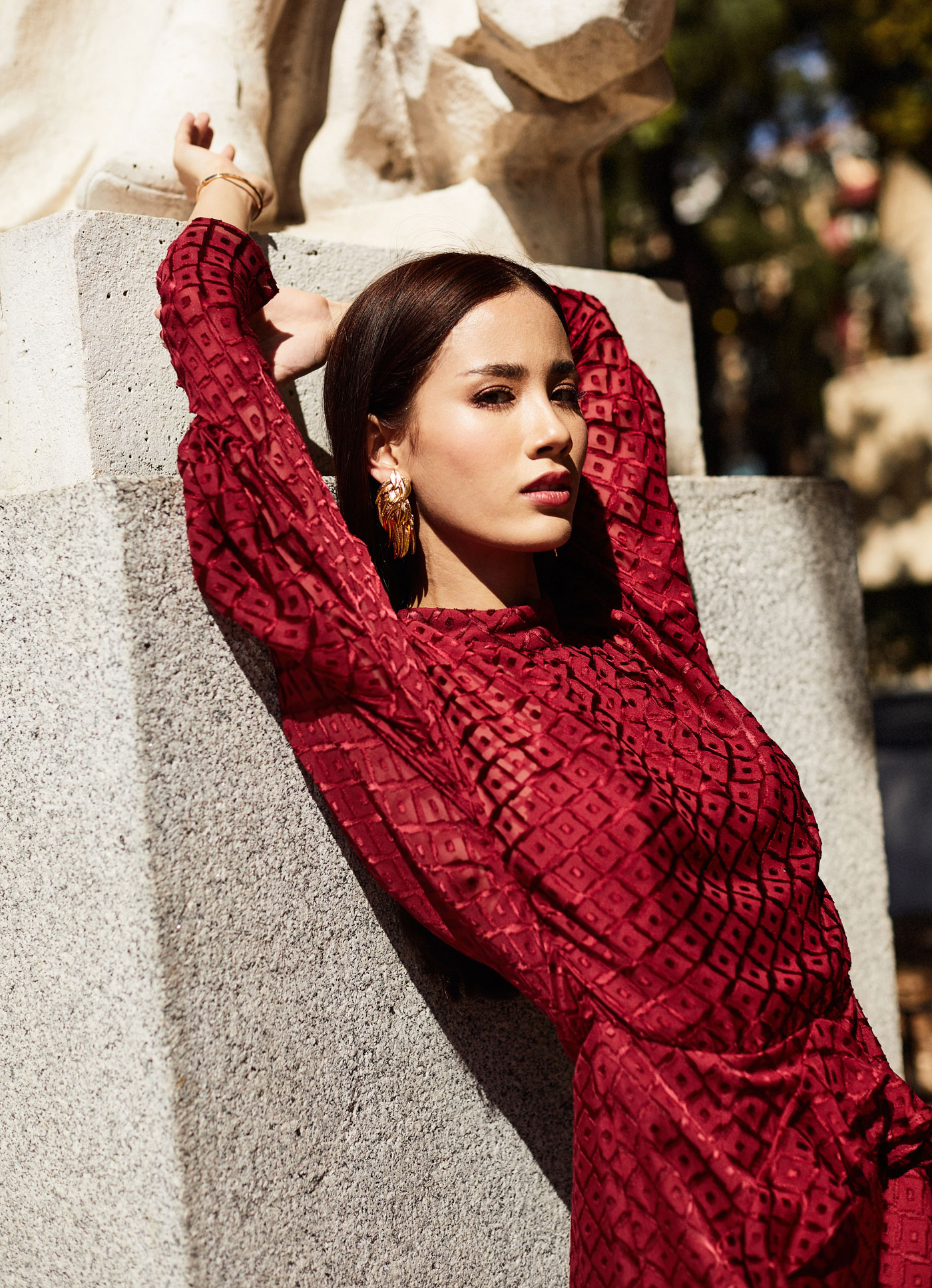 人物介绍
"Rathfar Chaichueanjit,在泰国以 "Padpudd"而闻名,是一名演员也是一位模特,她也是泰国和东南亚最流行的时髦盛典的常客。她不仅是演员和网络红人,也经营着自己的服装品牌和抄店。Rathfar曾有幸在泰国的亚洲影响力大奖上被提名为"2017影响力突破者。"
您放纵自己的方式是什么?
购物,就像世界上所有的女孩一样!当女生购物的时候,我们就是抑制不住地花钱,所以这无疑是一种放纵。当然了我们需要自己承担自己的花销,并且在购物后感到愉悦,这也是"购物疗法"的由来!
您是一个影响力人物。这一称号对您来说意味着什么?
我非常荣幸被这么称呼。对我来说,做一个影响力人物意味着去分享我的想法、我的时尚风格。时髦没有界限,时髦展现了我们的个人风格和创造力。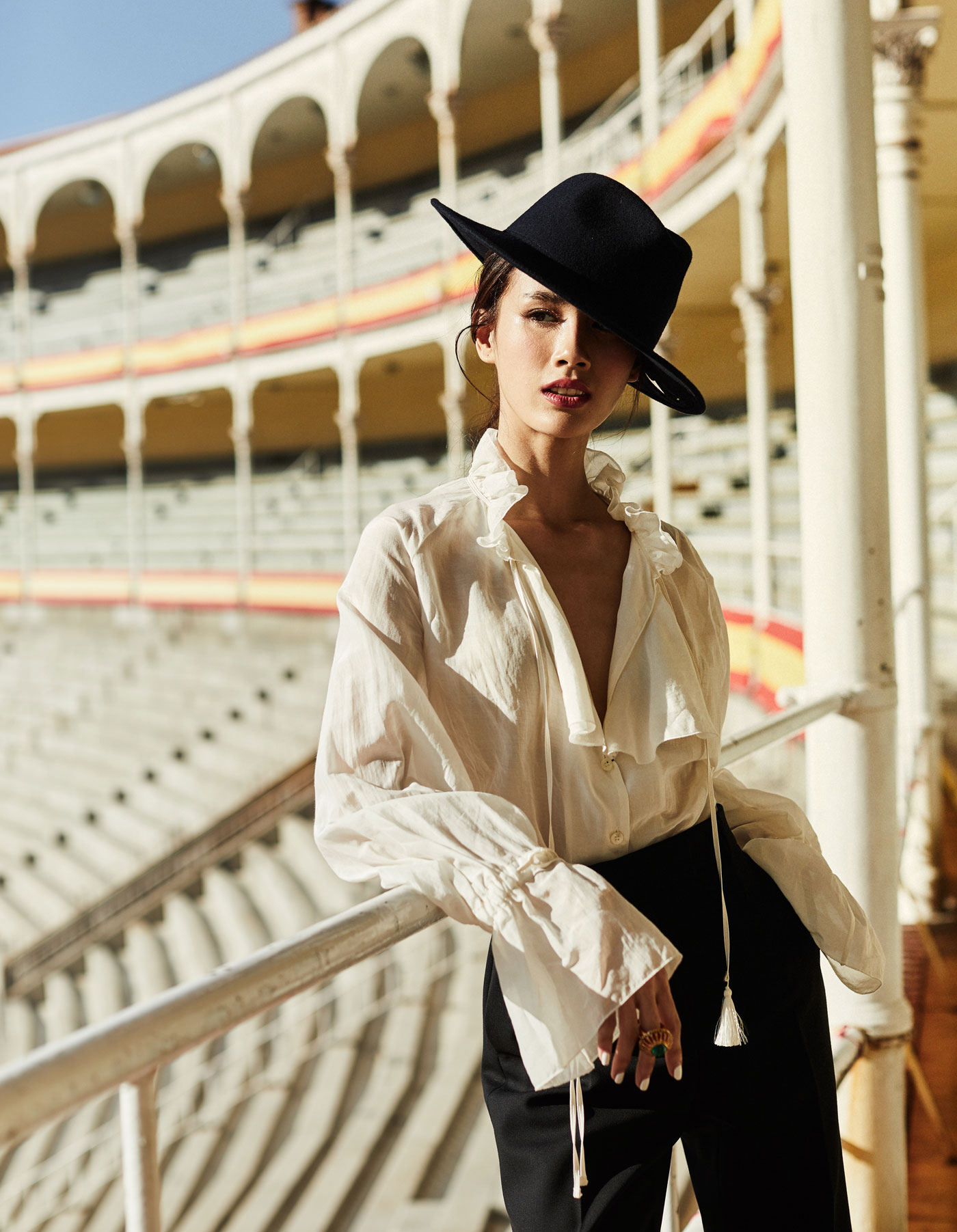 如果您要给人们三个造型建议,会是什么?
造型不是金钱能买来的。做你自己。时髦永无止境。
您对西班牙时髦的整体印象是什么?
所有的国家都有自己标志性、独特的时髦特点。对我来说西班牙的时髦非常走在前沿。红色很能代表西班牙。和我去过的所有其余国家相比,没有哪个国家能比西班牙更加视红色为力量的象征了。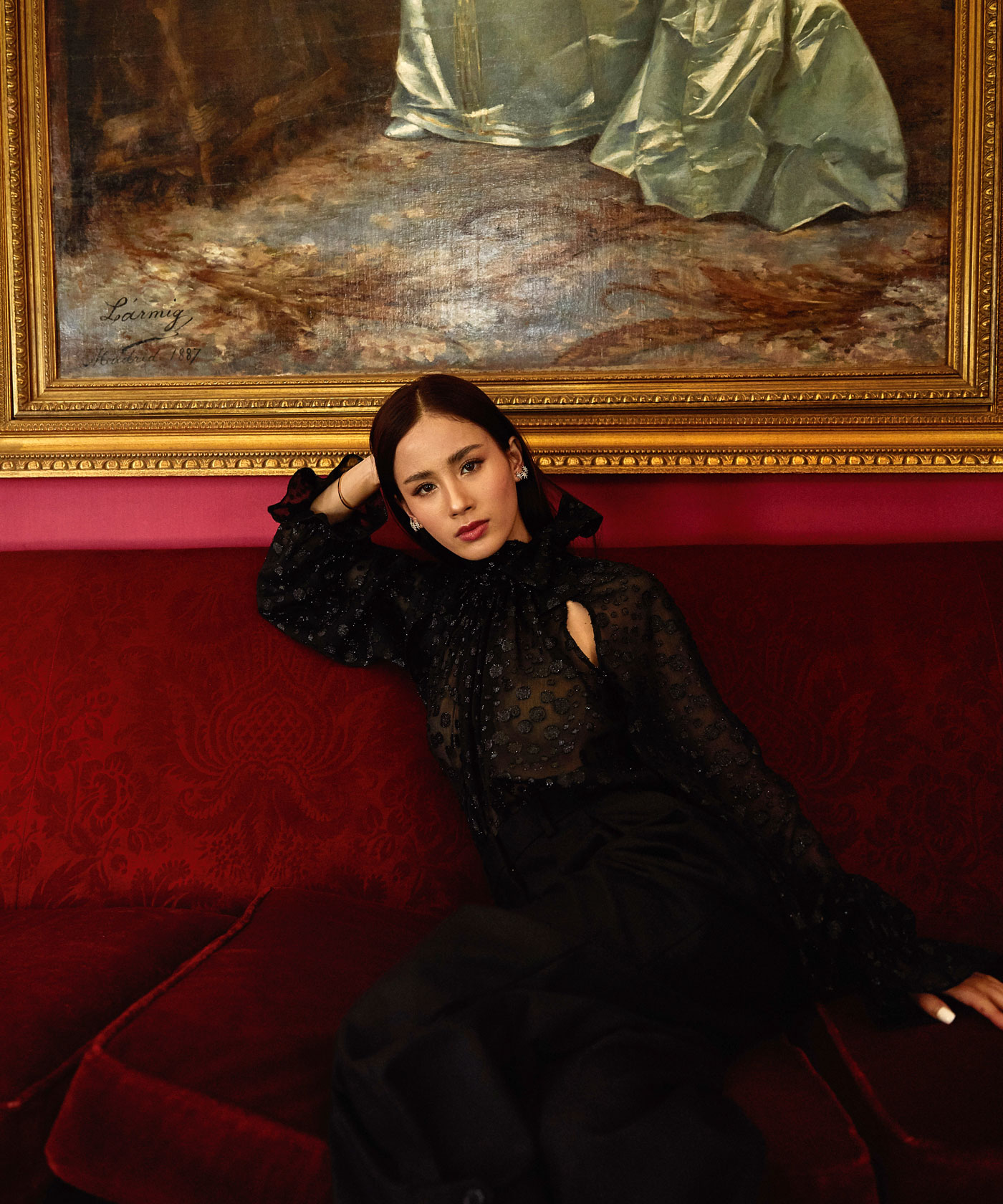 您觉得泰国的时髦和马德里有什么不一样?
西班牙和泰国时尚最大的不同是季节,它非常影响我们的穿着。在西班牙人们有冬天,所以他们的穿着选择需要非常灵活,衣着的叠加和层次感是人们表达他们的方式。而泰国没有冬天,所以在造型的选择上有一定的局限性。
Royal Theatre
Teatro Real (Royal Theatre) is a major opera house located in front of the Royal Palace. It was founded in 1818 and inaugurated on November 19, 1850. Today, it is one of the great theaters of Europe and it features productions with leading international singers, musical directors, stage directors and dancers.
Plaza de Isabel II, s/n, 28013 Madrid
Royal Palace
The Royal Palace is the official residence of the Spanish Royal Family, but it is only used for state ceremonies. It is the largest royal palace in Europe and one of the most expansive of the world. The interior of the palace is notable for its wealth of art including paintings by artists such as Caravaggio, Francisco de Goya, and Velázquez.
Calle de Bailén, s/n, 28071 Madrid
Coque Restaurant
Your arrival at Coque is the beginning of the culinary journey with four stops along with way, each with a distinct focus in terms of flavor and innovation. A journey in which you use all your senses, including those that you only think you possess. You'll need to not only smell and taste, but also touch, feel, imagine and even recreate flavors that you may never have tried before.
Calle del Marqués del Riscal, 11, 28010 Madrid
Santceloni Restaurant
A story that began to be written in 2001 when the first Michelin star was ignited, which only took two years to add the second one. More than 15 years later, continues to be written by the hand of the chef Óscar Velasco, David Robledo, as sommelier and Abel Valverde as front-of- house manager. The three, along with MontseAbellá for the sweet part, have been part of this team since the beginning.
Paseo de la Castellana, 57, 28046 Madrid
Corral de la Morería
Corral de la Morería was opened by Manuel del Rey in 1956 and is the most known tablao flamenco place in the world. Considered as the "Cathedral of flamenco art" of Spain, this establishment is frequently visited by well-known celebrities like the King of Spain, Government Presidents and famous international artists.
Calle de la Moreria, 17, 28005 Madrid